At Shannon Fabrics, we love giving back and caring for our communities. We especially enjoy helping out those in need, and we have a special sweet spot for animals.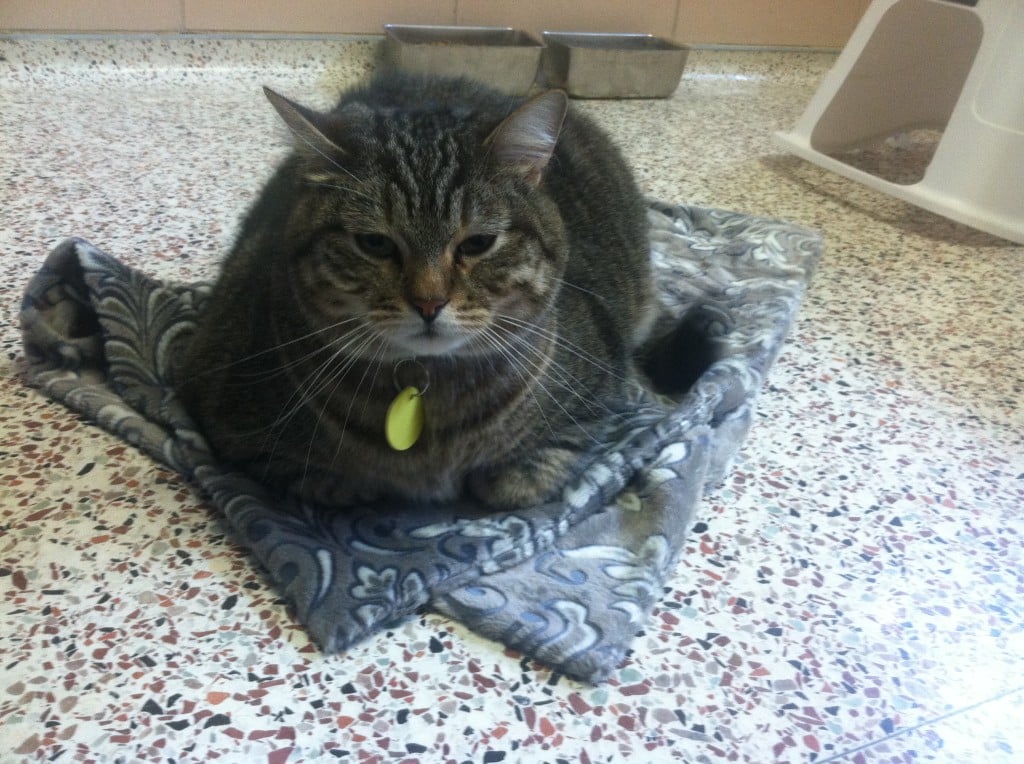 We recently sewed up some Cuddle™ scraps and made kitty blankets for the cats awaiting adoption at the Animal Humane Society. Here is Calvin the Cat, one of the lucky blanket recipients, waiting patiently to be adopted.Calvin is resting on his soft blanket made of Mar Bella Cuddle in Madrid Cuddle Carbon. He thought it was a good color to play up his silver tabby fur. Calvin is up for adoption because his owner lost her home.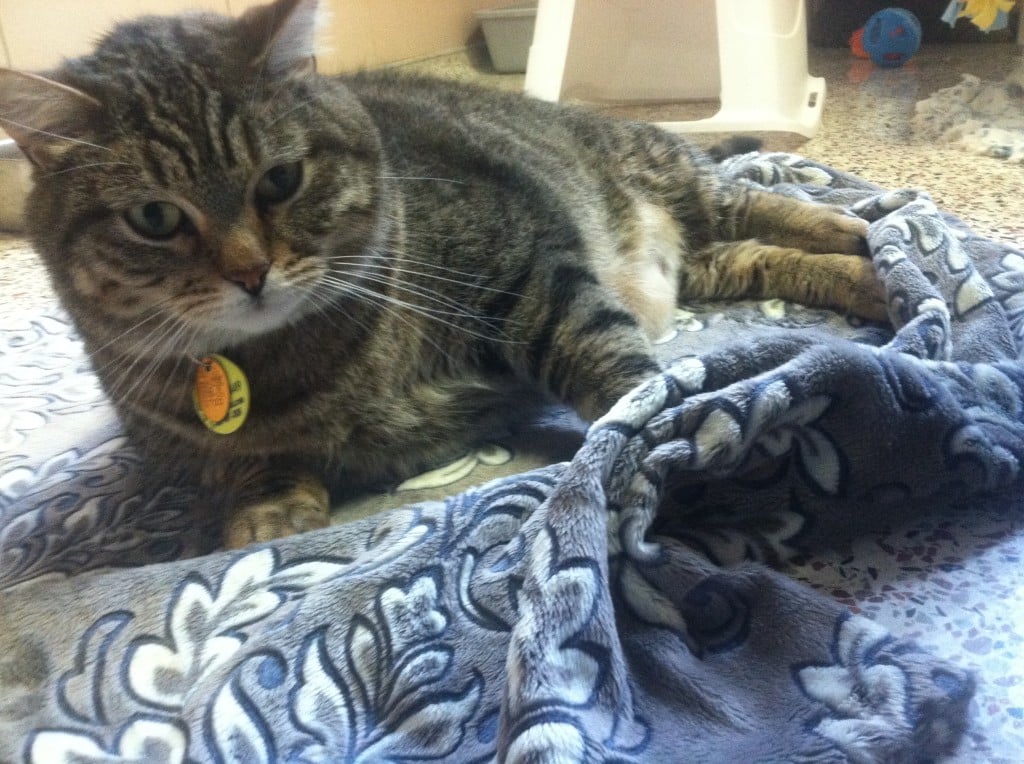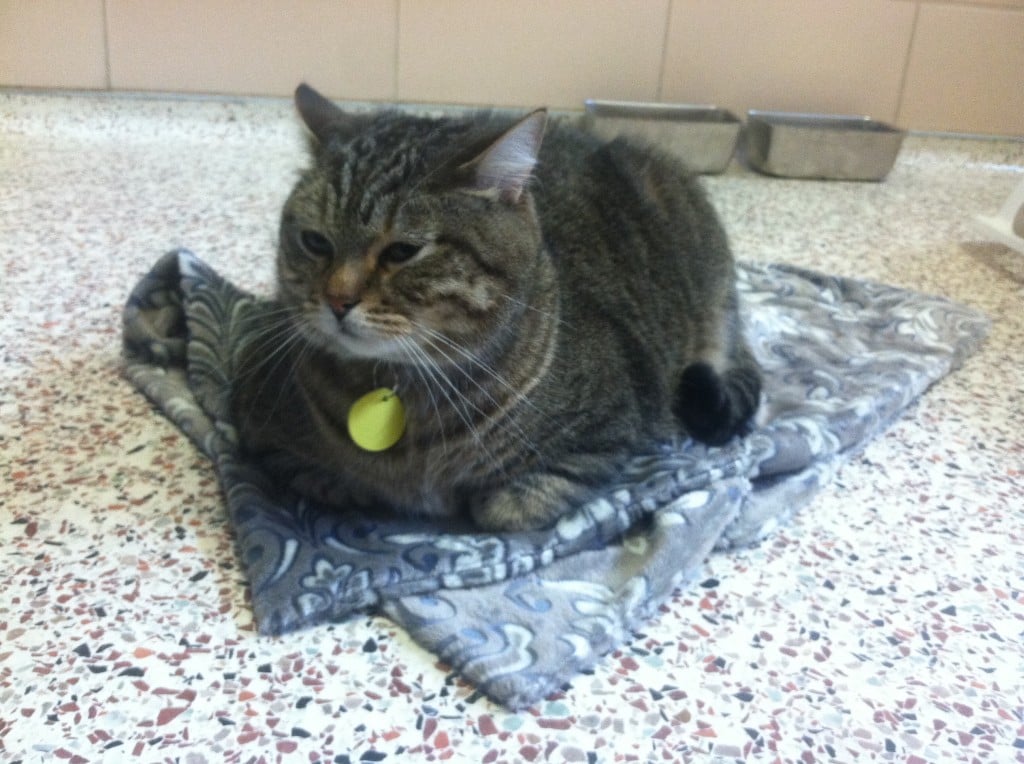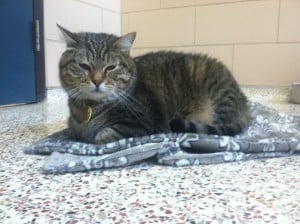 Calvin is a Domestic Shorthair Mix, Neutered Male, 6 years old, and 17 pounds. You can read more about Calvin here.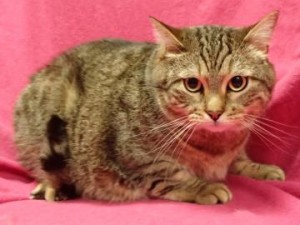 To find out more about the Animal Humane Society, click on this link.
Here are some of the other blankets we made for the kitties...We used Kozy Cuddle in Embossed Chevron, Cuddle 3, and Paisely. We also used some Mar Bella solids and a bit of Animal Prints from our Printed Cuddle collection.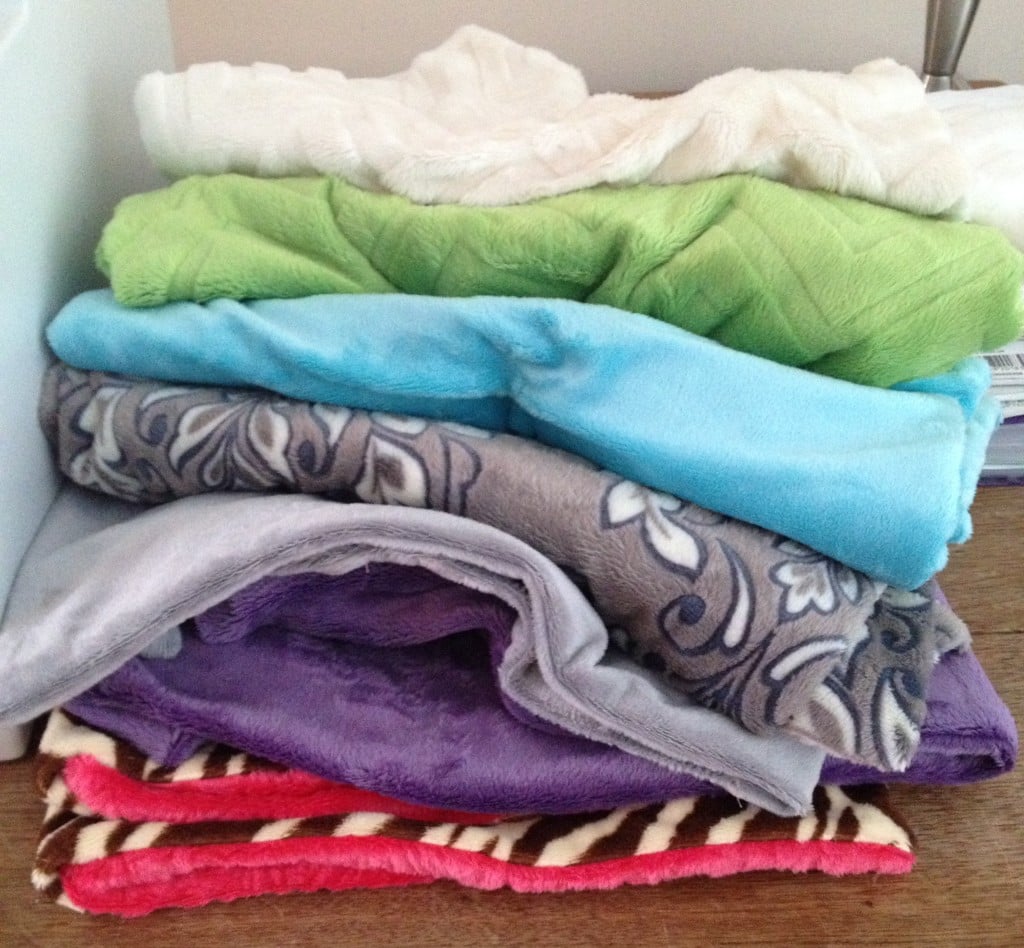 Buttercup, our Marketing Manager's cat, happens to be adopted from the Animal Humane Society. Buttercup just had to test out the blankets to make sure they were up to standard before we donated them. She's partial to the Embossed Chevron Jade.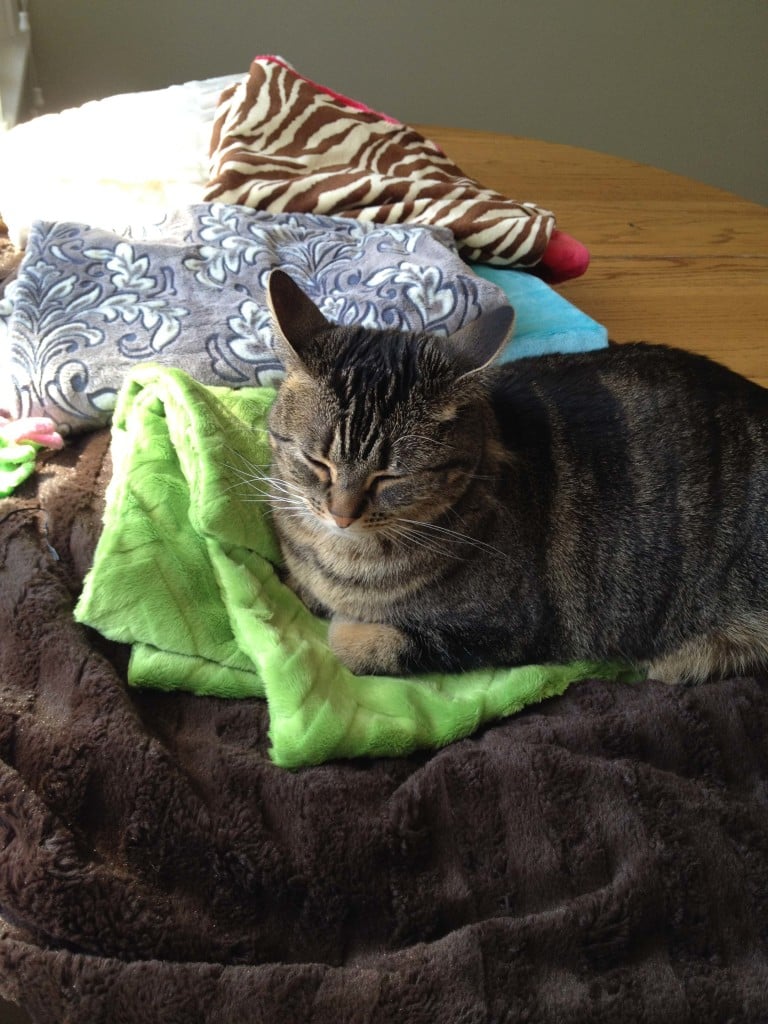 For other ways that we give back and help the community, visit our website Community page.
Who wants to adopt Calvin the cat?
Hugs,
Ellen