If you've been following our Sew Together Tuesday video series on Facebook, you know how popular Teresa's live videos have become over the past few months! With kids still at home for summer, we thought now would be the perfect time to put together a free LIVE mini "Cuddle® Camp" to get kids interested in sewing in a fun, safe and comfortable environment.
See Related: How to Sew an Adorable Penguin Play Mat (My Pal "Pat the Penguin" Cuddle® Kit)
Here our National Educator will be tackling three absolutely darling sewing projects (one project each day) designed specifically for kids — an Enchanted Travel Pillow, and a Brekky Bag Quilt Cadets and Little Pincushion Studio, and a Mood Pillow by Quilt Cadets.
We've listed the schedule and suggested fabrics and notions for each day/project below, and don't forget to share what your kids make on social media using #KidsCuddleCamp for a chance to be featured on our Sewciety Blog!
We'll also be giving away five Cuddle® Kits each day, Quilt Cadets patterns (and other surprise gifts) and notions by Fairfield (pillow forms and Poly-Fil), so be sure to like and share Teresa's live video, and comment with your name and favorite color of Cuddle®, for a chance to win!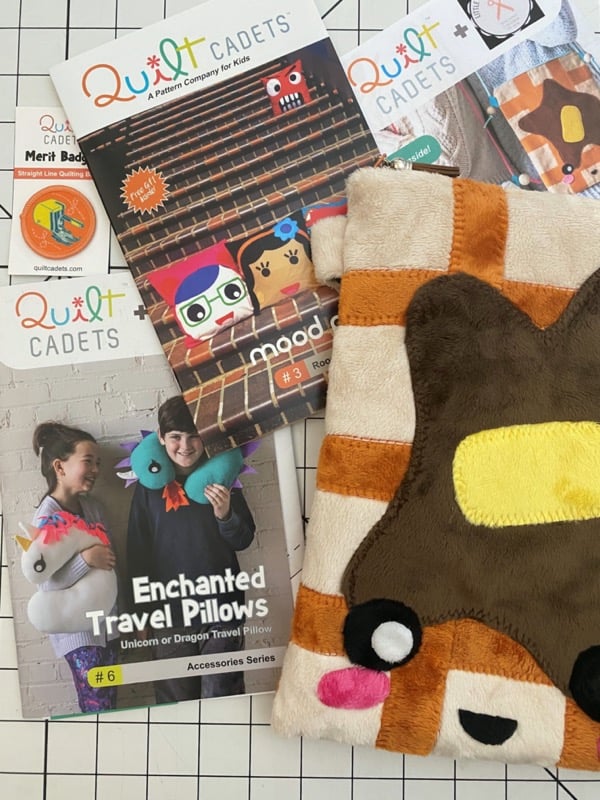 Cuddle® Camp Schedule:
Tuesday July 28: Enchanted Travel Pillow tutorial @ 10 am PDT on the Shannon Fabrics Facebook page
Wednesday July 29: Brekky Bag tutorial @ 10 am PDT on the Shannon Fabrics Facebook page
Thursday July 30: Mood Pillow tutorial @ 10 am PDT on the Shannon Fabrics Facebook page
How to Prepare
These products can be substituted for whatever you have on hand, but here is what Teresa recommends for each of the three projects/days*:
Notions (for all three days)
Enchanted Travel Pillow

pattern
Brekky Bag

pattern
Mood Pillow

pattern

Long flower head pins

Polyester thread (we recommend Superior Threads or Mettler Threads)

90/14 stretch needle (we recommend Schmetz)

Walking foot

Stiletto

Seam ripper

Wonder Clips

Black felt tip marker

Hand sewing needle

Odif Usa 505 Spray and Fix Temporary Fabric Adhesive

Fabric glue (optional)

Air erasable marker
6" length of Velcro® or hook and loop tape
16" or 18" pillow form
Brekky Bag Hardware Kit (or 5" length of ½" wide twill tape, 2 beads ½" or larger, 10" zipper, 1 ½ yds paracord)
12 oz bag of Polyfil stuffing (we recommend Poly-Fil from Fairfield)
Fabrics (separated by project/day)
Day 1: Enchanted Travel Pillow
½ yard

Cuddle® 3

for body
Two 4" x 14" pieces of Cuddle® 3 for mane
Scraps of Cuddle® 3 for the eyes and horn
Day 2: Brekky Bags
¼ yard Cuddle® 3 for outside and pocket
¼ yard Cuddle® 3 or cotton fabric for inside
½ yard lightweight interfacing
Day 3: Mood Pillow
½ yd Cuddle® 3 Solid for skin/body

Scraps of Cuddle® 3 Solid for the hair/accessories/teeth/etc.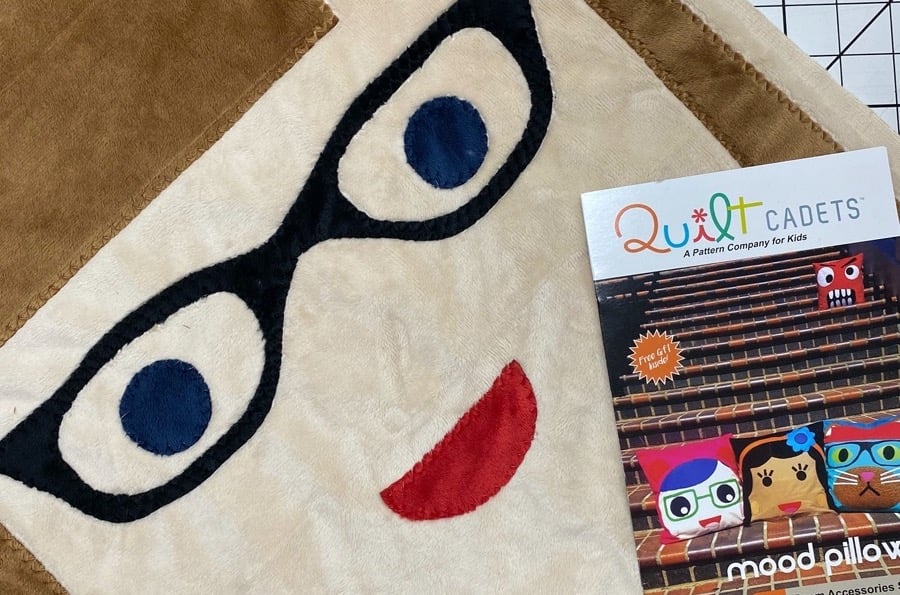 3 Kid-Friendly Sewing Projects
Mark your calendars — as part of Sew Together Tuesday, Teresa will be going LIVE on the Shannon Fabrics Facebook page at 10 am PDT on Tuesday July 28, Wednesday July 29 and Thursday July 30 to share her tips on how to make each of the three kid-friendly sewing projects.
Can't make it? Check back here at 12 pm pacific after each day's live video concludes for the embedded on-demand video.
How to Sew an Enchanted Travel Pillow
How to Sew a Brekky Bag
How to Sew a Mood Pillow
If you have any questions about Cuddle® minky plush fabrics or any of our Cuddle® Kits, feel free to contact our friendly, no-pressure customer service team at 866-624-5252.
Ready to start creating a puff quilt with Cuddle® minky fabric? Use our store locator to find a selection of Cuddle® minky fabric online or near you.