We're excited to share our Q&A series featuring exemplary quilt and fabric shops all around the country that sell Shannon Fabrics products. To nominate a shop in your area, please let us know in the comment section below. #shoplocal
Opened in 1988 by Jan and Jim Brostek, the entire Pins and Needles staff has over 150 years of combined sewing and service knowledge! It doesn't matter if you're looking for a specific type of fabric, or need help operating (or fixing) your machine, they're the experts who have been trusted in the greater Middleburg Heights community for over 30 years.
Besides fabrics, notions and machines, they also offer everything from sewing clubs and hands-on workshops, to seminars and fashion shows to help inspire their customers.
Our National Educator Teresa Coates (and Hawke, of course) will be stopping by for the first episode of Season 10 of Sew Together Tuesday to broadcast LIVE from the Pins & Needles shop floor (she'll be teaching a couple workshops, too)! Click here for more details and information about our Sew Together Tuesday series.
To learn more about and see the latest from Pins & Needles, visit their website, stop by their shop in Middleburg Heights, Ohio, give them a call at 440-243-6400 or email owners Jim and Jan Brostek at chelsey@pinsandneedles.com.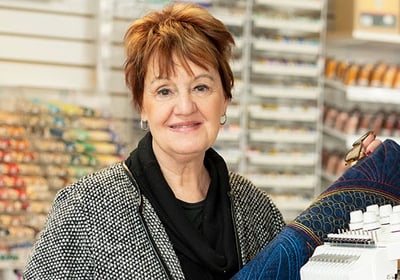 Shop Spotlight: Pins & Needles Quilt Shop
SF: What is the history of your shop?
P&N: Jan has been in the sewing machine business since she was 16 years old (YES, 50 years ago)! Jim and Jan opened Pins & Needles in 1988. They have sold all brands, makes and models, and continue working with charitable causes including Baby Sew, Giving Doll and Ryan's Case for Smiles. She started with teaching people how to fully use their sewing machines with all the creative things you can do.
SF: How has your shop evolved over the years? What caused the evolution?
P&N: Embroidery made it more fun for the quilter and garment maker to embellish their projects. Sergers have evolved to be able to copy what ready to wear is. We're keeping the new sewing generation alive and keeping older generations passing on our craft!
SF: Tell us one thing people might not know about your shop.
P&N: We are full of education to help you learn the capabilities of your machine and we're full-service to keep your machines going!
SF: What's your shop's motto or tagline?
P&N: Create with us!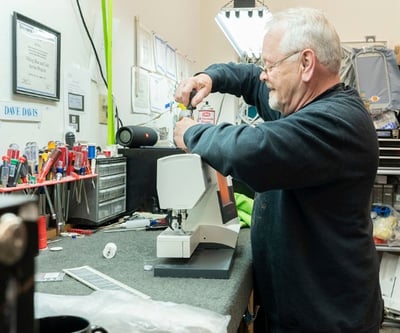 SF: Describe your shop's aesthetic in five words or less.
P&N: Accommodating, large, spacious, fabric, knowledgeable
SF: What's unique about your shop?
P&N: Education, usage classes, free monthly Sew Socials and Everything Embroidery
SF: What is your best-selling Shannon Fabrics product?
P&N: Luxe Cuddle®
SF: Do you sell online? If so, how long have you been selling online and what have you learned?
P&N: Yes, we have an online educational sewing school, Sew It Online. We sell machines, cabinets and some notions, but no fabric at this time. We have learned that it was helpful during the early years of COVID but it is hard work!
SF: What top projects are on the "must make" list right now in your shop?
P&N: Free motion bench pillow, creative flowers from fabric, necessary clutch wallet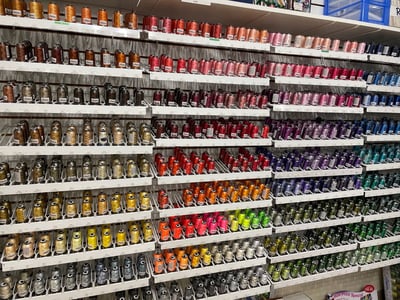 SF: What do you love most about creating (or seeing customers create) DIY projects with the fabrics you sell?
P&N: We love the joy that it brings to them once a project is complete, especially when it's a gift for a loved one! This inspiration encourages others!
SF: What current quilting, sewing or crafting trends inspires you? Where do you get your inspiration?
P&N: Trade shows and social media
SF: What's next for your shop?
P&N: Continue on!
SF: Is there anything else you would like us to know or share about you or your business?
P&N: Can't wait to have you visit!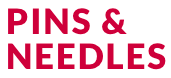 If you have any questions about Cuddle® minky plush fabrics or any of our Cuddle® Kits, feel free to contact our friendly, no-pressure customer service team at 866-624-5252.
Ready to start creating with Cuddle® minky fabric? Use our store locator to find a selection of Cuddle® minky fabric online or near you.