We're excited to share our Q&A series featuring exemplary quilt and fabric shops all around the country that sell Shannon Fabrics products. To nominate a shop in your area, please let us know in the comment section below. #shoplocal
Creative Passions might be the one of the newest quilt shops we've visited for Sew Together Tuesday, but it's one shop you don't want to miss!
With roots as a sewing and quilting retreat, it's grown into a full brick-and-mortar store in Chesaning, Michigan that offers several collections of fabrics and plenty of merchandise for all your sewing and quilting needs. The entire business is owned and operated by women, and they even have in-house massage therapists and pedicurists!
Our National Educator Teresa Coates (and Hawke, of course) will be stopping by for the second episode of Season 10 of Sew Together Tuesday to broadcast LIVE from the Creative Passions Quilt Shop floor (she'll be teaching a couple workshops, too)! Click here for more details and information about our Sew Together Tuesday series.
To learn more about and see the latest from Creative Passions Quilt Shop, visit their website, stop by their shop in Chesaning, MI, give them a call at 989-845-2159 or email owner Laura Greenfelder at lgreenfelder@hotmail.com.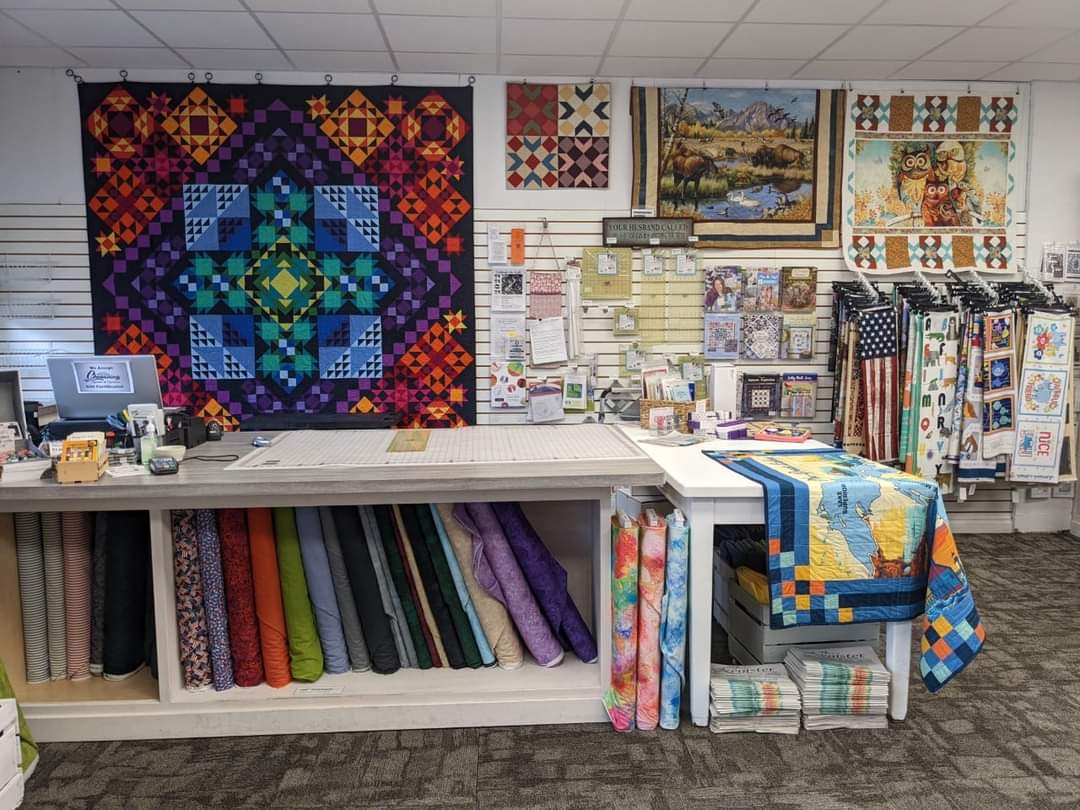 Shop Spotlight: Creative Passions Quilt Shop
SF: What is the history of your shop?
CPQS: We opened our first retreat in 2005 and our guests have been asking for a quilt shop ever since! There was one shop nearby for a few years, but the owner retired, and the requests for a quilt shop kept coming. When COVID hit and we had to shut down our four retreats for ten weeks, we decided it was time to open a quilt shop to support the retreats. We have been open for just two years now, and in March we moved to a much larger location to accommodate our needs.
SF: How has your shop evolved over the years? What caused the evolution?
CPQS: We started with a 380-square foot shop within one of the retreats to "test the waters." It was wildly successful and forced us to purchase another building and expand our offerings.
SF: Tell us one thing people might not know about your shop.
CPQS: That we're open to the public and not just our retreaters.
SF: What's your shop's motto or tagline?
CPQS: #HeyFabricFriends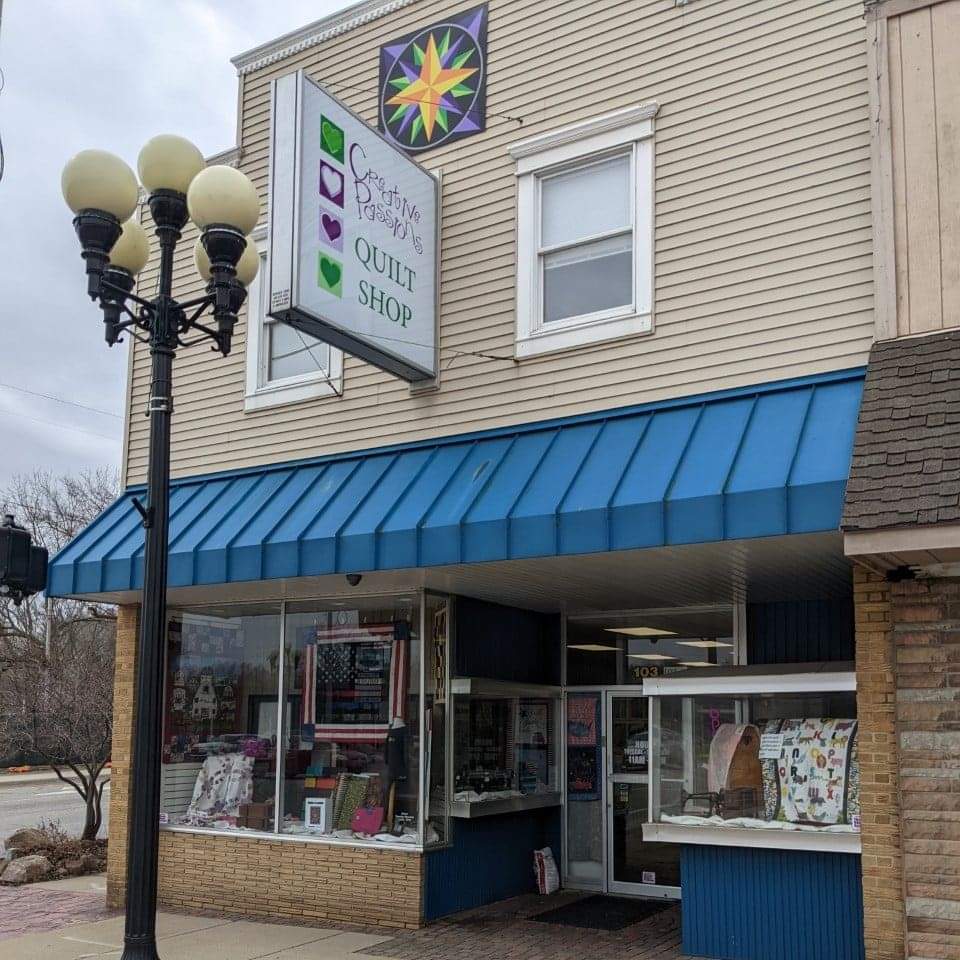 SF: Describe your shop's aesthetic in five words or less.
CPQS: Extremely well-lit and comfortable.
SF: What's unique about your shop?
CPQS: We carry every bolt of grunge that Moda carries.
SF: What is your best-selling Shannon Fabrics product?
CPQS: We're brand new to Shannon Fabrics, excited to see where it takes us.
SF: Do you sell online? If so, how long have you been selling online and what have you learned?
CPQS: Yes, since the shop opened. Everyone loves fat quarters.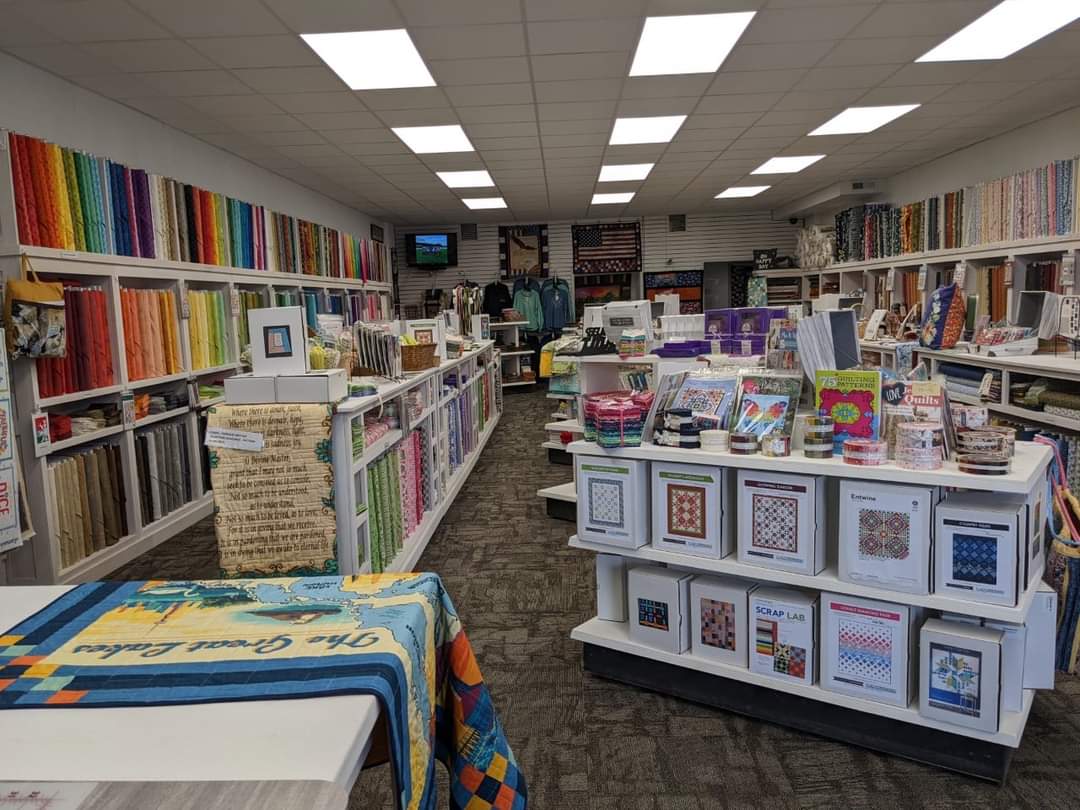 SF: What top projects are on the "must make" list right now in your shop?
CPQS: 3-yard quilts.
SF: What do you love most about creating (or seeing customers create) DIY projects with the fabrics you sell?
CPQS: Seeing the finished projects on or "Show and Tell Friday" on our Facebook page.
SF: What current quilting, sewing or crafting trends inspires you? Where do you get your inspiration?
CPQS: From our retreat guests and the upcoming fabric lines the reps show us.
SF: What's next for your shop?
CPQS: Continuing to build our social media presence and teach the next generation about quilting.
SF: Is there anything else you would like us to know or share about you or your business?
CPQS: We've repurposed and restored five buildings each over 100 years old, four for our retreats and one for our quilt shop. We're a female owned-and-run company that feels it's important to empower woman and our youth as we employ mostly high schoolers.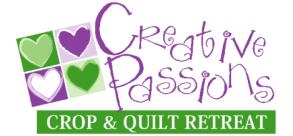 If you have any questions about Cuddle® minky plush fabrics or any of our Cuddle® Kits, feel free to contact our friendly, no-pressure customer service team at 866-624-5252.
Ready to start creating with Cuddle® minky fabric? Use our store locator to find a selection of Cuddle® minky fabric online or near you.