We're excited to share our Q&A series featuring exemplary quilt and fabric shops all around the country that sell Shannon Fabrics products. To nominate a shop in your area, please let us know in the comment section below. #shoplocal
With a rich history dating back to the 1980s, Patchwork Plus was revitalized when four friends took the business over in 2014. In eight short years it's become the largest quilt shop in Virginia, with over 9,000 bolts of fabric in stock! Their team has expertise in everything from applique and paper piecing, to modern quilting and machine embroidery, and they also offer the full line of Handi Quilter, Bernina and Brother sewing machines.
This spring, our National Educator Teresa Coates (and Hawke, of course) will be stopping by for the next episode of Season 9 of Sew Together Tuesday to broadcast LIVE from the Patchwork Plus shop floor (she'll be teaching a couple workshops, too)! Click here for more details and information about our Sew Together Tuesday series.
To learn more about and see the latest from Patchwork Plus, visit their website, stop by their shop in Dayton, Virginia, give them a call at 540-746-1908 or email owners Susan Oehler, Mary Bre, Cynthia Hay and Shirley Martin at susan@patchworkplusva.com.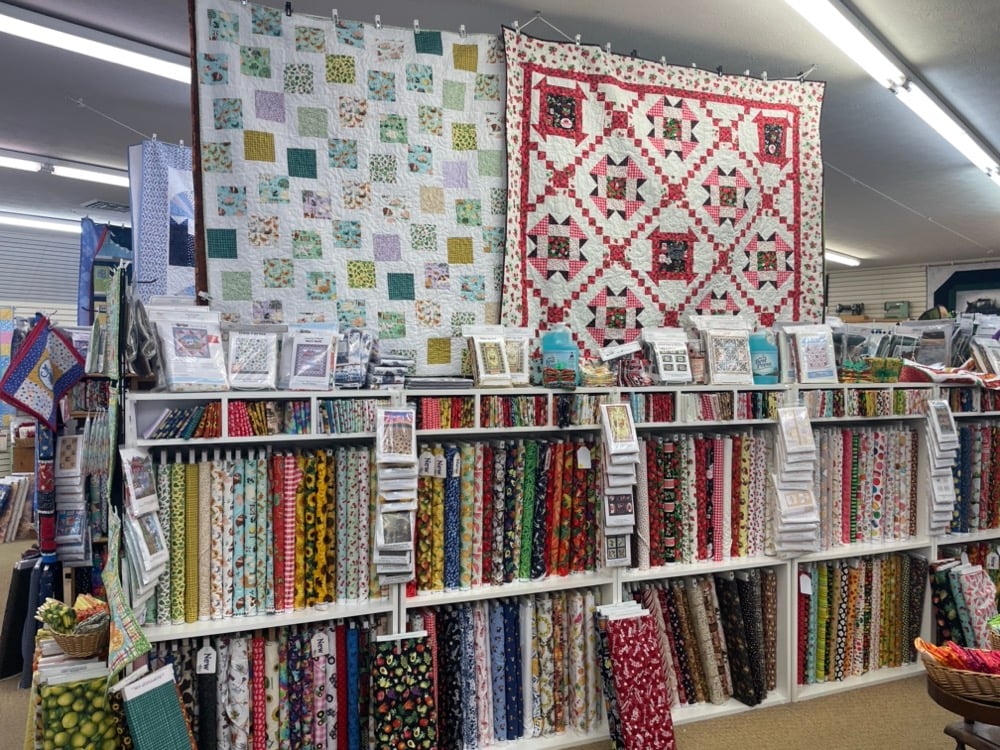 Shop Spotlight: Patchwork Plus
SF: What is the history of your shop?
PP: Patchwork Plus has a long history in the Virginia Shenandoah Valley. In the 1980s it was a dry goods store called The Clothesline. In 2000 it became Patchwork Plus under new owners. And finally, on April Fools Day of 2014, we bought the store! We are Susan, Cynthia, Mary and Shirley — four ladies who love to laugh, celebrate and quilt! We love the customers of Patchwork Plus, and are blessed with a front row seat to their wonderful talent. But most of all, we wonder at their creativity!
We enjoy the quest for the perfect fabric, the amazing work of our customers' hands and the dreams they have for their next project. Quilters are indeed some of the nicest people on earth!
SF: How has your shop evolved over the years? What caused the evolution?
PP: Patchwork Plus has gone through some major transformations since we purchased it in 2014. We transformed it from a fabric and dry goods store to Virginia's largest quilt shop. We have expanded our inventory to over 9,000 bolts of fabric and offer the full line of Handi Quilter, Bernina and Brother sewing machines. But most importantly, we have gathered a staff that is beyond compare! The ladies of the Patch all have different areas of expertise and are happy to share their knowledge. From applique to paper piecing, modern quilting to machine embroidery — whatever you want to explore we are here for you!
SF: Tell us one thing people might not know about your shop.
PP: Cynthia has a Facebook Live broadcast six days a week (Monday through Saturday) to show our followers the latest offerings at the Patch and share a funny story with them. We have folks from all over the country that have let us know that Coffee with Cynthia is how they start their day! Join us for inspiration and a smile.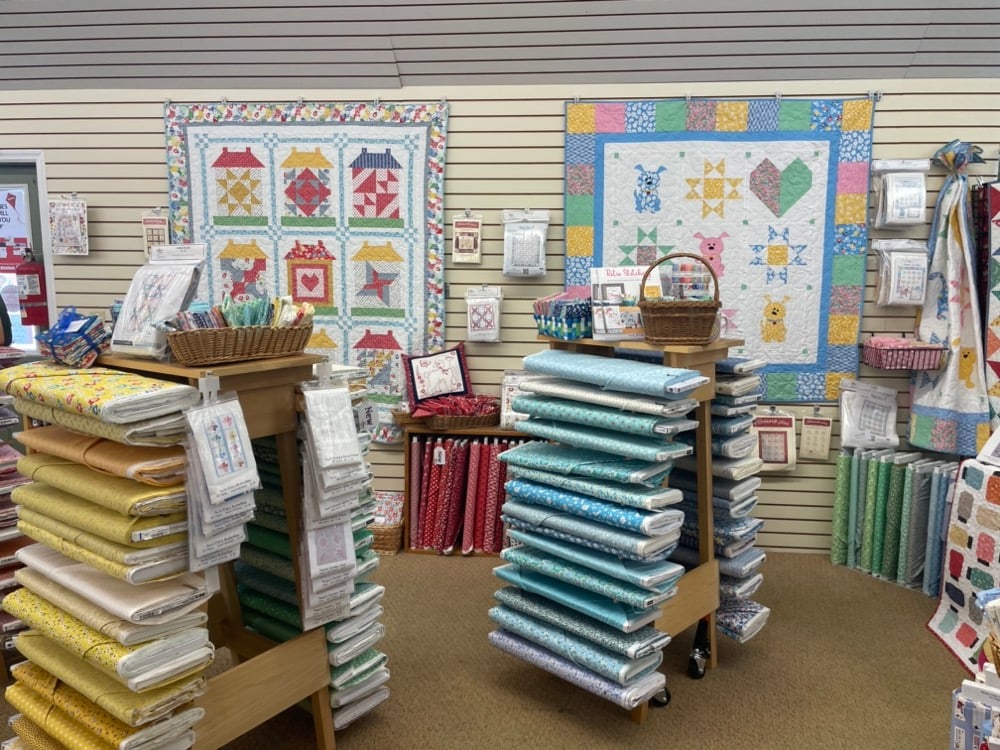 SF: What's your shop's motto or tagline?
PP: Where quilters gather...
SF: Describe your shop's aesthetic in five words or less.
PP: Eclectic
SF: What's unique about your shop?
PP: We welcome everyone and love to help customers with their projects. From picking out fabric to designing their next quilt, we are here to help. We create quilt kits for almost all of the collections we carry. Our staff creates a sample quilt for each kit so that we test out the patterns and fabric requirements before we kit up the quilt. And the sample quilts hang in the shop so you can see exactly what each quilt will look like!
SF: What is your best-selling Shannon Fabrics product?
PP: Baby blanket prints
SF: Do you sell online? If so, how long have you been selling online and what have you learned?
PP: Yes, eight years. Our online presence kept us afloat during the pandemic. We love that we have amazing customers from all over the country. We are able to get orders out by the next day, so there is never a long wait to get our products.
SF: What top projects are on the "must make" list right now in your shop?
PP: Little Llamas Quilt, Wiggles, Plum Fusion
SF: What do you love most about creating (or seeing customers create) DIY projects with the fabrics you sell?
PP: I love making dolls and stuffed animals — they are such fun (and turn out great in the hoop)! We love to use Cuddle® on the back of our quilts — it makes it so cozy!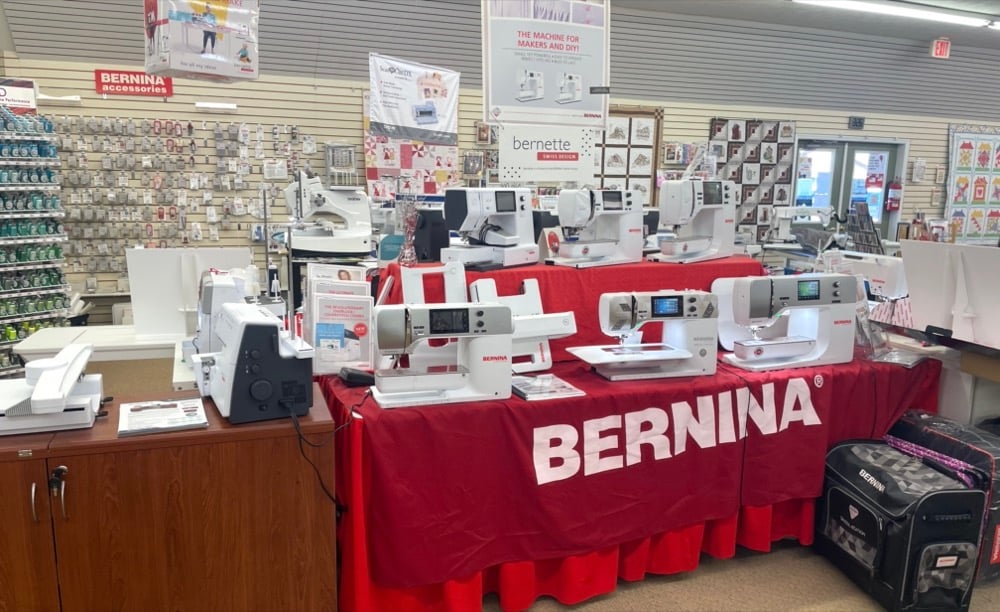 SF: What current quilting, sewing or crafting trends inspires you? Where do you get your inspiration?
PP: Magazines, trade shows, social media and our product reps — lots of new paper piecing artists, traditional piecing like Elizabeth Hartman, really great sampler quilts and beautiful batiks.
SF: What's next for your shop?
PP: We're excited about expanding into Instagram. Also, we are going to be featured in a national magazine in the fall. We're putting more classes online, too (never would have gone there except for COVID).
SF: Is there anything else you would like us to know or share about you or your business?
PP: We are Virginia's largest quilt shop and are located just outside of Harrisonburg, VA — home to the Virginia Quilt Museum.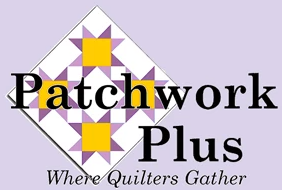 If you have any questions about Cuddle® minky plush fabrics or any of our Cuddle® Kits, feel free to contact our friendly, no-pressure customer service team at 866-624-5252.
Ready to start creating with Cuddle® minky fabric? Use our store locator to find a selection of Cuddle® minky fabric online or near you.