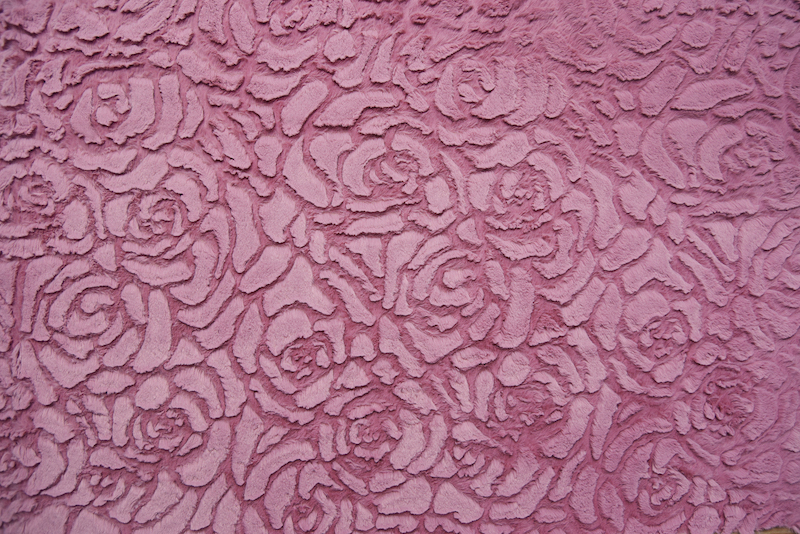 Demi Rose was a beautiful angel who, at six months old, we lost all too soon. She was so near and dear to us all at Shannon Fabrics, and we are honoring her legacy with our new Luxe Cuddle® fabric — affectionately named Demi Rose.
With a slightly abstract, yet oh-so-beautiful rose/floral pattern embossed into the fabric, it's the Luxe Cuddle® our customers know and love, with an elegant twist. The bunny-soft texture and higher 10mm pile is perfect for anything from apparel and accessories to throw blankets, pillows and quilts.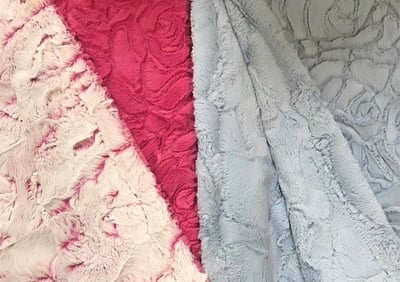 Shannon Fabrics is donating the net profits from ALL sales of Luxe Cuddle® Demi Rose to our nonprofit, Making the World a Softer Place™. We use a three-step approach to support individuals and communities in need, including providing food, shelter and clothing, as well as resources for rehabilitation services, therapy, and vocational training.
"We're beyond humbled and honored to remember dear Demi Rose with her own line of fabric," says Arvin Pairavi, President of Shannon Fabrics. "The entire family has been in our thoughts and prayers, and we feel so fortunate to be in a position to give back in Demi Rose's name."
Luxe Cuddle® Demi Rose is in-stock now and available in 14 beautiful colors. Click here to see them for yourself, and visit our store locator to find online shops and shops near you.
No matter if it's donating a dollar or an hour of your time, we invite you to join us as we work towards our mission of Making the World A Softer Place™ together. For more information on how to get involved with future initiatives with Making The World A Softer Place™ (EIN 81-4293222), follow us on Facebook or visit our website.