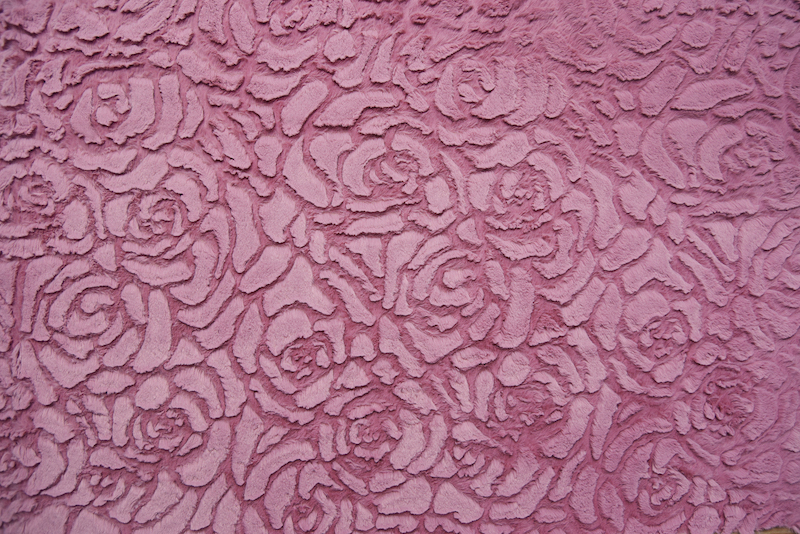 Demi Rose was a beautiful angel who, at six months old, we lost all too soon. She was so near and dear to us all at Shannon Fabrics, and we are honoring her legacy with our new Luxe Cuddle® fabric — affectionately named Demi Rose.
With a slightly abstract, yet oh-so-beautiful rose/floral pattern embossed into the fabric, it's the Luxe Cuddle® our customers know and love, with an elegant twist. The bunny-soft texture and higher 10mm pile is perfect for anything from apparel and accessories to throw blankets, pillows and quilts.
Shannon Fabrics is donating all of the net profits from ALL sales of this fabric to a nonprofit close to our hearts: Binkeez for Comfort. The Binkeez mission is to provide blankets to babies and children struggling to survive life-threatening illnesses, acute developmental and mental disorders and severe burns, all the while offering support to parents, siblings and caregivers.
One of the top-rated nonprofits in 2019, Binkeez for Comfort continues their work to honor the legacy of Founder and COO Susan Posterro's mother, Lynne, who has sewn over 40,000 blankets for children in third world countries. Binkeez for Comfort's blankets are a natural extension of that spirit of giving, and they offer comfort, hope and love to the bravest of lives in need.
"We're beyond humbled and honored to remember dear Demi Rose with her own line of fabric," says Arvin Pairavi, President of Shannon Fabrics. "The entire family has been in our thoughts and prayers, and we feel so fortunate to be in a position to give back in Demi Rose's name."
Luxe Cuddle® Demi Rose is in-stock now and available in 14 beautiful colors. Click here to see them for yourself, and visit our store locator to find online shops and shops near you.
To learn more about Binkeez for Comfort and how to get involved, click the logo below: