If you're looking for a fabric that's out of this world, look no further than our Luxe Cuddle® Galaxy minky plush fabric. It's both embossed and features multiple shades of the same color to add a bit of depth to any project and make matching different fabrics as easy as possible. This fabric features a 10mm pile height, is made with 100 percent polyester fabric, is 58/60 inches wide and has a weight of 520 grams per linear yard. Luxe Cuddle Galaxy is great for anything from wearables to home decor, including pillows and pillowcases, throws and strip quilts.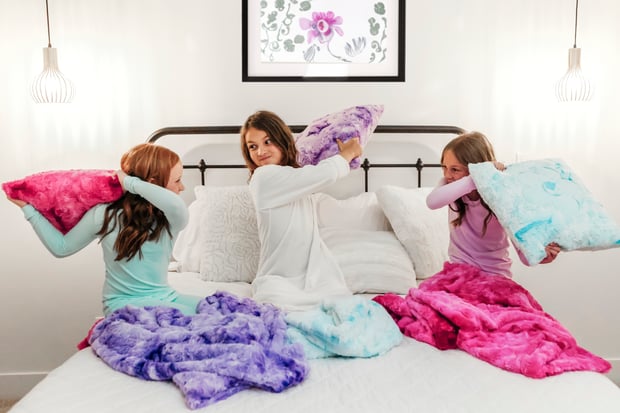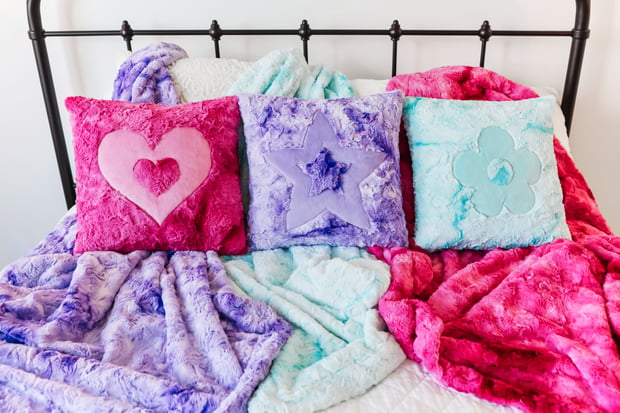 Luxe Cuddle® Galaxy Color Variety
With a wide array of colors to choose from, this fabric is incredibly versatile and matches just about any decor or ensemble. Plus, it feels just as good as it looks, making it a top choice for those who prioritize comfort and stunning design. It is a true tie-dye, featuring a blend of tonalities, making it a dynamic choice for quilts.
If you're a retailer or manufacturer and have any questions about our Luxe Cuddle® Galaxy (or any of our Cuddle® fabrics) feel free to contact our friendly customer service team at 866-624-5252.
Are you a consumer who's ready to start creating with Luxe Cuddle Cuddle® Galaxy? Use our store locator to find a selection of Cuddle® fabric online or near you.