We're excited to share our Q&A series featuring exemplary quilt and fabric shops all around the country that sell Shannon Fabrics products. To nominate a shop in your area, please let us know in the comment section below. #shoplocal
Instead of featuring a fabric or quilt shop like usual, this week we're highlighting a private design studio!
Our National Educator Teresa Coates (and Hawke, of course) will be broadcasting LIVE for Sew Together Tuesday (Episode 12 of Season 10) from the Hunter's Design Studio floor! Owner Sam Hunter is a fiber artist and quilt pattern designer who not just sells her creative patterns, but also offers lectures, classes and retreats.
To learn more about and see the latest from Hunter's Design Studio, visit their website, stop by their shop in Beaverton, OR, give them a call at 805-807-2820 or email owner Sam Hunter at sam@huntersdesignstudio.com.
Click here for more details and information about our Sew Together Tuesday series.

Shop Spotlight: Hunter's Design Studio
SF: What is the history of your studio?
HDS: I've been in business as a pattern designer for over 11 years, a teacher for over 20 years, a quilter for over 30 years and a sewist for over 50 years.
SF: Tell us one thing people might not know about your shop.
HDS: I have a mission statement that is the foundation of my pattern design!
SF: What's your shop's motto or tagline?
HDS: Helping people have fun while they make more quilts!
SF: Describe your shop's aesthetic in five words or less.
HDS: All over the place!
SF: What's unique about your shop?
HDS: Me (haha!)
SF: What is your best-selling product?
HDS: I sell only patterns, but support any store who wants to kit my patterns with products!
SF: Do you sell online?
HDS: 10 years
SF: What are you currently working on?
HDS: I'm currently working on a personal fine art project, and leading my small group through making a quilt for fundraising purposes to support the local women's shelter in Portland.
SF: What do you love most about creating (or seeing customers create) DIY projects with the patterns you sell?
HDS: I love designing things that look like intermediate projects, but only require beginner skills. I like offering more choices that a beginner can have success with.
SF: What current quilting, sewing or crafting trends inspires you?
HDS: Pretty much everywhere — my swipe file is immense and varied. I once designed a pattern based on a door I saw in Barcelona.
SF: What's next for your studio?
HDS: Making more things that I hope delight people!
SF: Is there anything else you would like us to know or share about you or your business?
HDS: Organizing stuff — to be expanded on later!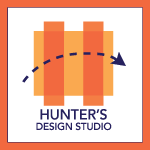 If you have any questions about Cuddle® minky plush fabrics or any of our Cuddle® Kits, feel free to contact our friendly, no-pressure customer service team at 866-624-5252.
Ready to start creating with Cuddle® minky fabric? Use our store locator to find a selection of Cuddle® minky fabric online or near you.