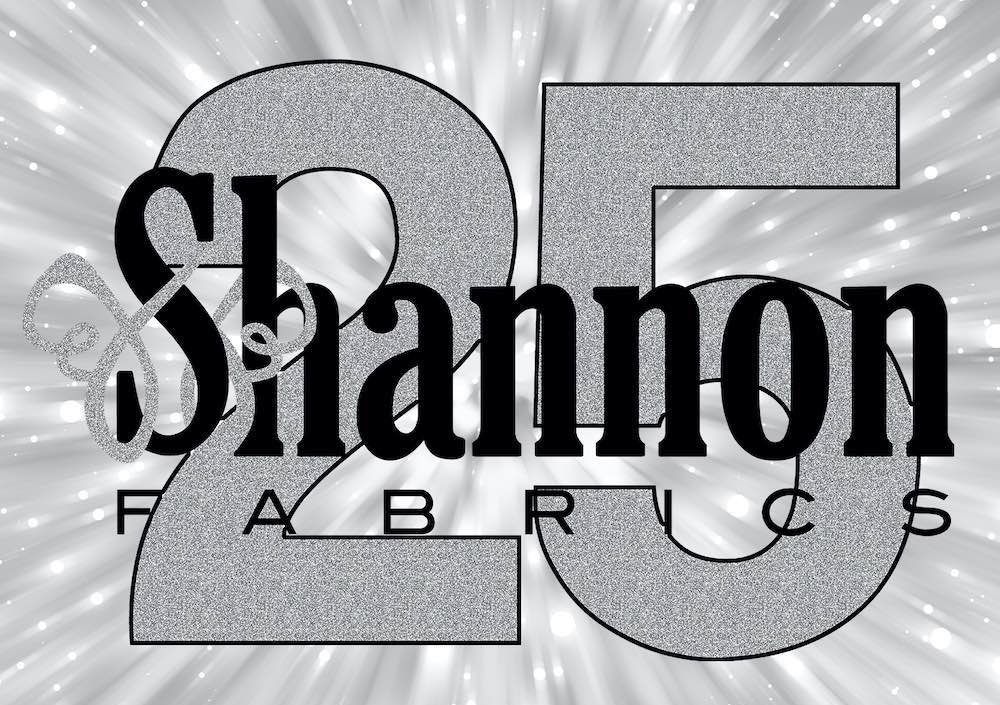 We've been building up to this moment for a long time, but we're excited to announce that (drumroll, please!) — 2020 marks our 25th anniversary!
What started as a humble Los Angeles-based retail store in 1995, Shannon Fabrics has grown into an industry-leading fabric wholesaler and the premier go-to source for all types of plush fabrics.
We couldn't have done it ourselves — we owe our success to our entire extended Shannon Fabrics family. This includes fabric retailers, distributors, manufacturers, our 50-plus employees, designers, sales reps, industry and community partners, sewists and Cuddle® enthusiasts.
We've been fortunate enough to impact lives all around the world with our soft, cozy fabrics as we work towards our larger mission of Making the World a Softer Place™!
But enough about us, we're here to celebrate our silver anniversary — and we plan on celebrating all year long!
Monthly Giveaways
First, we know fostering strong industry partnerships helps the sewing industry as a whole grow and thrive, and we're fortunate to currently have 25 industry partners (see what we did there?) we believe in. Starting in January, we will be partnering with two industry partners each month to give away both Shannon Fabrics products, and products from our partners.
Be sure to check our blog and follow us on Facebook and Instagram for monthly giveaway announcements.
We tentatively plan to run each giveaway during the third week of each month — good luck!
New Tutorials, Kits and Other Goodies
To continue our 25th anniversary celebration, we'll be working closely with our National Educator Teresa Coates to develop more free patterns and video tutorials to make 2020 the best year for sewing with our fabrics yet!
These will be posted on our blog, as well as our always-popular free patterns page and our YouTube channel. Don't forget to hit the "subscribe" button and click the bell icon to be alerted every time a new video is uploaded.
Also, since our Cuddle® kits have become some of our most-requested products, this year we'll be releasing new kits sporadically throughout the year. We can't give away too many details, but expect a new kit in March with, you guessed it, a silver theme.
Besides new kits and tutorials, we'll also be giving away fun goodies in line with our 25th anniversary theme, including pins, scarves and other goodies (who doesn't love free stuff?).
Special Sales and Promotions
Similar to our year-long giveaways, Shannon Fabrics will also be rolling out special sales and special promotions to our customers throughout the year!
We can't spill the beans here, but expect free shipping incentives, discounts on specific collections, and more. If you haven't already, be sure to tell your sales rep you'd like to be added to our email list for promos delivered straight to your inbox.
Remember, we're a wholesaler, so if you're a consumer looking to purchase our fabrics for your personal use, be sure to check our store locator for fabric and quilt shops near you!
Cheers to you, and cheers to 25 years of Making the World A Softer Place™!