For all of us around the world, 2020 was a LOT for a LOT of reasons. We won't get into them all here, but let's just say that as 2021 approached, we looked forward to a fresh start and a generally more positive year.
When considering this year's Color of the Year, we wanted to pick something that reflected our optimism, and we think we couldn't have made a better choice: Viola!
See Related: Minky Fabric vs. Fleece Fabric: A Side-By-Side Comparison
So how did we pick Viola? As we outlined when we announced last year's Color of the Year, we take a few factors into account — new trends in the industry, popular colors in our collections, and the overall feeling the color gives us as a team.
Voila simply brings a warmth, spontaneity and joyfulness into the new year that we felt was long overdue.
Named after the violet flower, Viola falls between blue and purple on the color wheel and is one of the oldest colors used by humans — dating back over 25 thousand years.
See Related: Top 5 Minky Fabric Problems, Concerns & Solutions
We've incorporated our Viola colorway into all of our most popular collections, including our best-selling Cuddle® 3 collection (including extra-wide), as well as several of our Luxe Cuddle® collections like Hide, Mirage 80", Marble, Glacier, Shaggy and more! We've also just announced our new Sparkle Cuddle® Glitter Viola/Multi that adds a bit of colorful razzle dazzle to our Cuddle® 3 fabric. Be sure to check our "Coming Soon" and "New Arrivals" pages for the latest and greatest!
Viola-colored fabrics are available now at independent fabric stores and quilt shops, and are also available for designers and manufacturers to incorporate into their products. Use our store locator to find a selection of Cuddle® minky fabric online or near you!
Photos: The 2021 Shannon Fabrics Color of the Year — Viola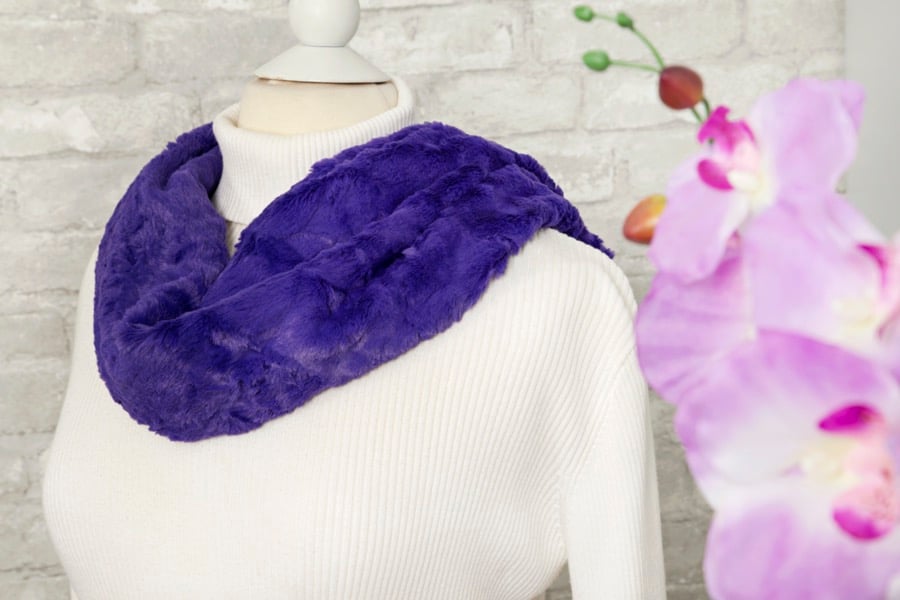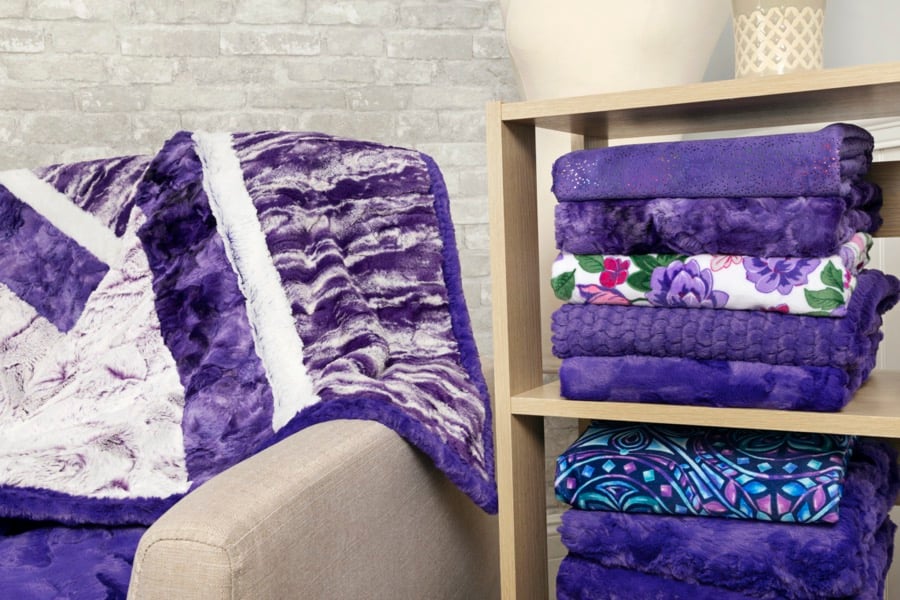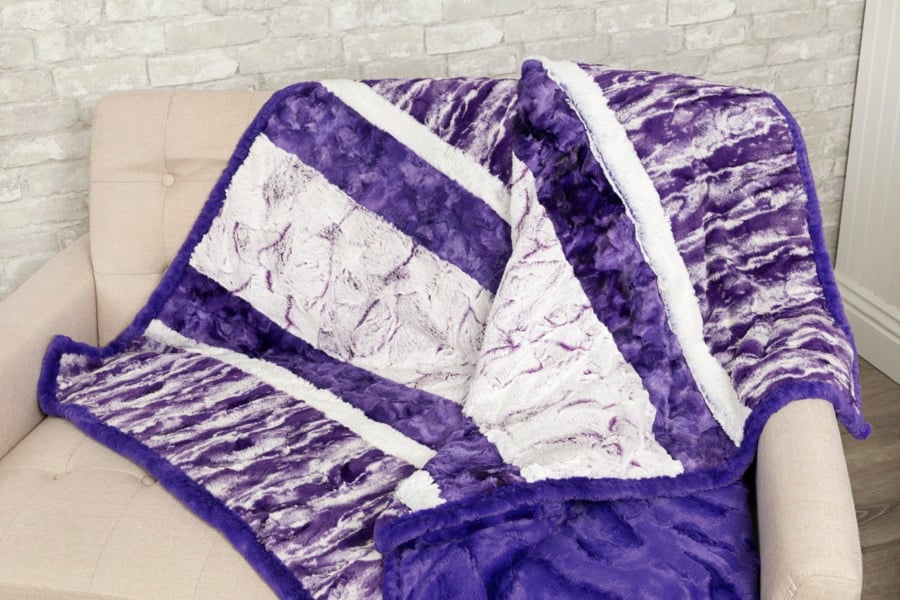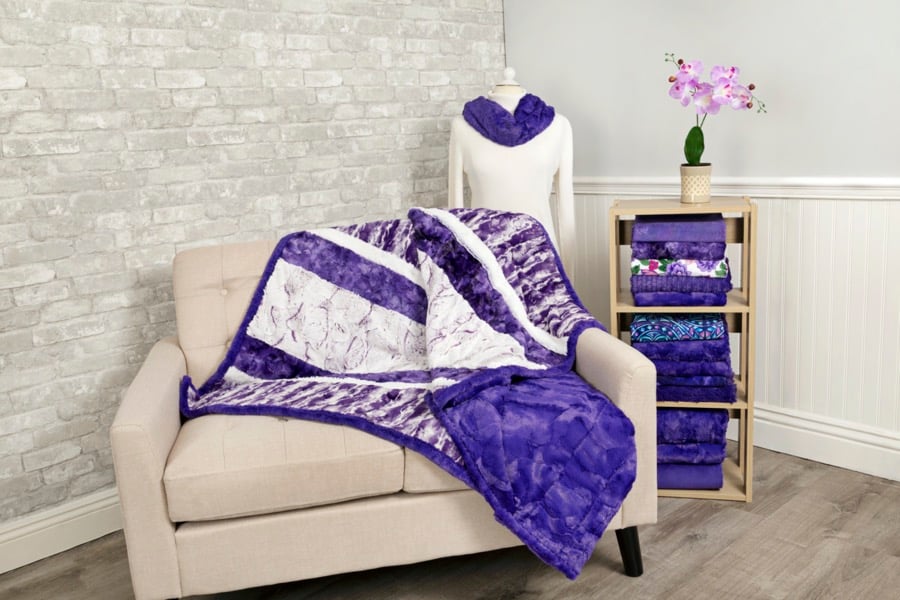 Ready to start creating with Cuddle® minky fabric? If you have any questions about Cuddle® minky plush fabrics or any of our Cuddle® Kits, feel free to contact our friendly, no-pressure customer service team at 866-624-5252.