While there are many "go-to" projects for sewing with Cuddle® minky plush fabric, creating a blanket is arguably the most popular.
Why?
Minky fabric blankets are easy to sew, easy to match to any style décor and, when sewn with Cuddle® minky plush fabric, they last a really long time. Oh, and how could we forget, minky fabric makes a blanket about as soft and cozy as it gets!
See Related: How to Sew a Throw Blanket & Free Throw Blanket Pattern
Our Sew Together Tuesday video series has tackled many of our fan-favorite sewing projects over the past few months, but we're especially excited to share Teresa's tips on how to sew our Sew Simple Blanket. It's a popular free pattern on our site (click here to download), and one we recently updated with beautiful new fabrics and refined techniques.
So once you've downloaded the free pattern, all that's left is to gather the fabrics (Teresa decided to use Nurse Digital Cuddle® from our new Heroes collection) and suggested notions, and scroll down to watch Teresa's blanket sewing tutorial.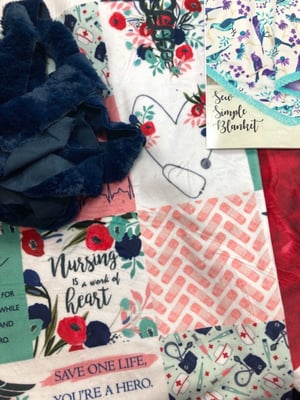 Fabrics and notions you'll need to sew a minky fabric blanket
These products can be substituted for whatever you have on hand, but here is what Teresa recommends for her blanket tutorial*:
1 1/4 yds. each of two coordinating Cuddle® fabrics (or 2 1/2 yds. of the same)
1/4 yd. coordinating Luxe Cuddle® fabric
Coordinating thread
Stretch 90/14 machine needle
Walking foot
Rotary cutter and mat
Scissors
Long flower-head pins
Fabric clips
Basting spray, optional
Keep these tips in mind when sewing a blanket out of minky fabric
When using a print with a grid (like Nurse Digital Cuddle®), spray baste the two layers together before cutting out either side. ODIF 505 Spray works really well for this. Then cut to size using the grid.
There's no need to quilt the two sides of the blanket together if you do not use batting. For a heavier blanket, use Quilters Select Poly Request and quilt lightly.
For best results, use similar weights of fabric on both sides. For example, a solid Cuddle® and a print Cuddle®. Or two colors of Luxe Cuddle® Hide. This will make the sides hang together better without quilting.
Measure all four sides of blanket, then add 18 inches to figure out the length of binding you will want to start with. This allows you to get all the way around and still have some extra for the overlap.
You can round the corners using a kitchen plate if you'd rather not do the mitered corners.
Favorites for binding: Luxe Cuddle® Marble, Luxe Cuddle® Chenille, Luxe Cuddle® Paloma and Luxe Cuddle® Heather.
Video tutorial: How to sew a minky fabric blanket
Mark your calendars — as part of Sew Together Tuesday, Teresa will be going LIVE on the Shannon Fabrics Facebook page at 10 am PDT on August 4 to share her tips on how to make the Sew Simple Blanket.
Can't make it? Check back here at 12 pm pacific after her live video concludes for the embedded on-demand video.
Free minky fabric blanket pattern (Sew Simple Blanket)
Click here to download our free minky fabric blanket sewing pattern — it's Sew Simple! The approximate finished size is 29" x 41", and this beginner-friendly project is a fun and easy way to showcase two favorite Cuddle® prints.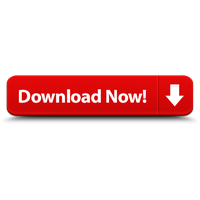 If you have any questions about our fabrics or any of our Cuddle® Kits, feel free to contact our friendly, no-pressure customer service team at 866-624-5252.
Ready to start creating your own cosplay costume with our fabric? Use our store locator to find a selection of our fabrics online or near you.