Goodbye 2021, hello 2022! As we enter the new year, we know we all could use a little extra "softness" in our lives. Luckily, after over 25 years in business, we know a thing or two about spreading comfort, joy and happiness!
When considering this year's Color of the Year, we wanted to pick something that reflected our team's and customers' mindset and attitude, and we think we couldn't have made a better choice: Teal!
Click here to enter our Color of the Year 2022 giveaway!
So how did we pick Teal? With over a hundred colors to choose from in our collections, this is quite the task! We take a few factors into account — new trends in the industry, popular colors in our collections, and the overall feeling the color gives us as a team.
Teal brings a sense of calmness and restfulness that reflects mental and spiritual balance (something we could all use a little extra of these days). It's been said to help with open communication and clarity of thought, too.
We've incorporated our Teal colorway into all of our most popular collections, including our best-selling Cuddle® 3 collection (including Cuddle® 3 90 extra-wide), as well as several of our Luxe Cuddle® collections like Glacier, Seal and more! We've also included teal fabrics in our Cuddle® Sweet Strips and our Fabulous 5 Cuddle® Kit High Tide. Be sure to check our "Coming Soon" and "New Arrivals" pages for the latest and greatest!
Our teal-colored fabrics are available now at independent fabric stores and quilt shops, and are also available for designers and manufacturers to incorporate into their products.
Inspiration: The 2022 Shannon Fabrics Color of the Year — Teal
Patterns: Shark stuffie- Sammy Shark by Funky Friends Factory; Dino stuffie- Embroidery Machine Dinosaur In the Hoop by Dolls and Daydreams; Bear stuffie- #S8625 View D Stuffed Animals and Gift Bags by Simplicity Patterns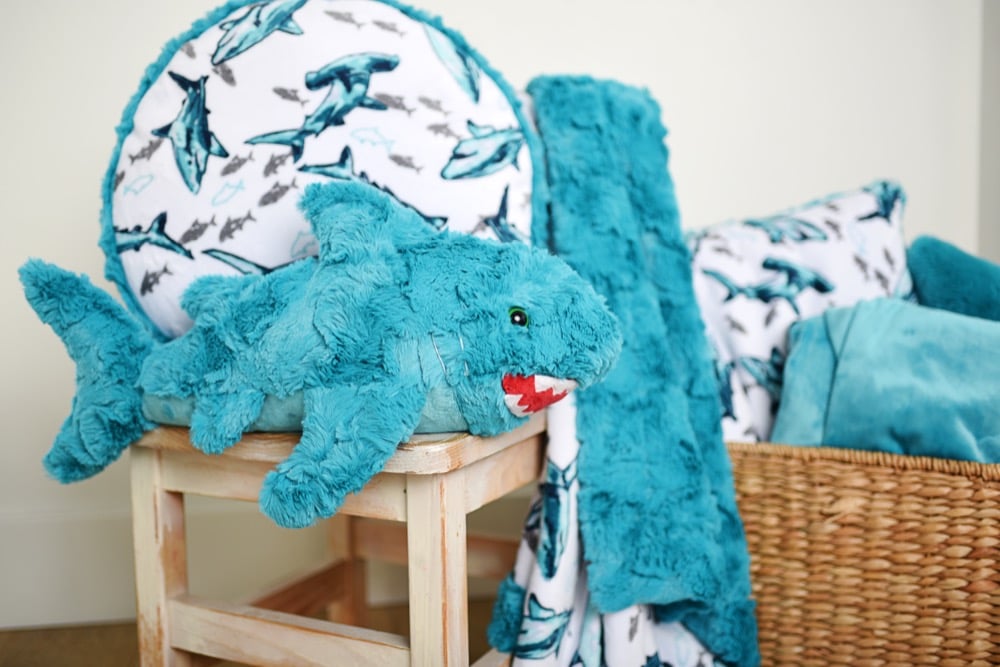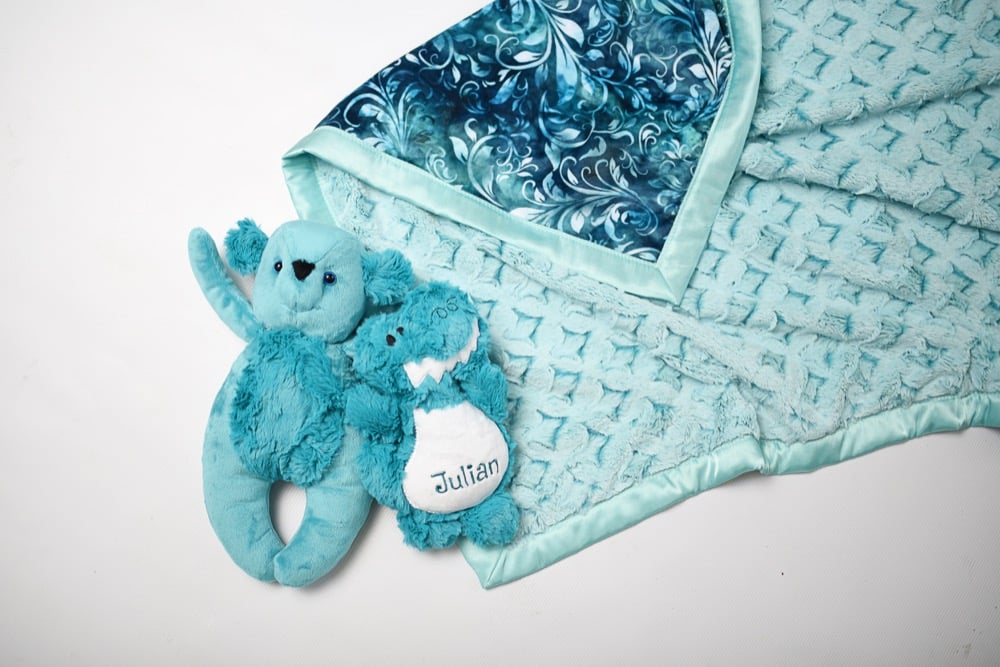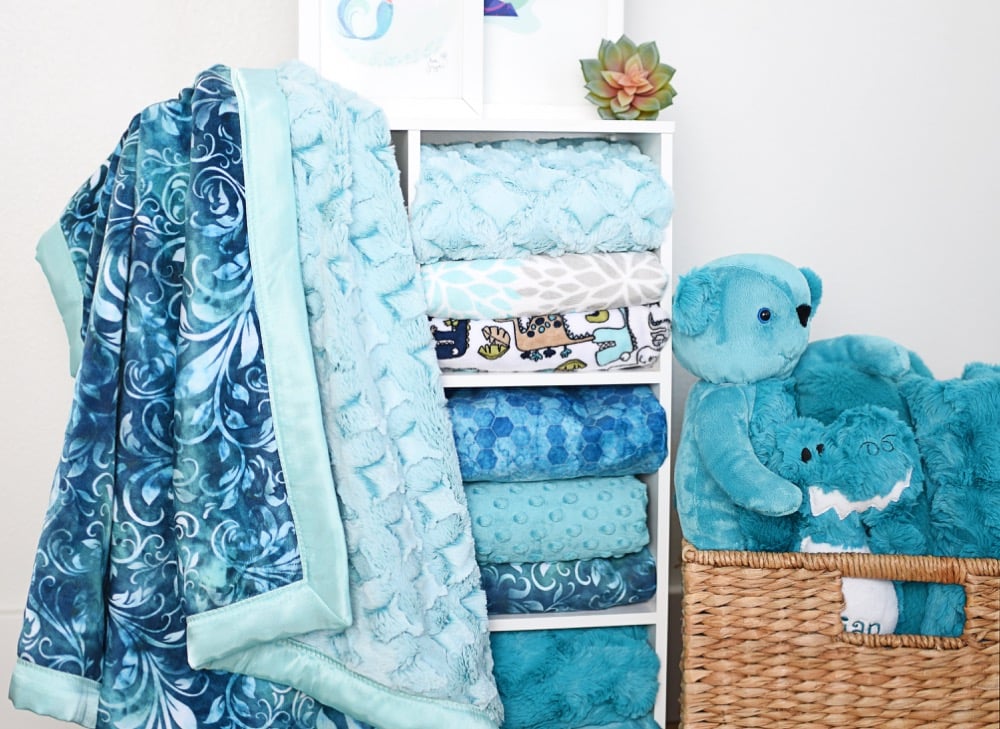 Color of the Year 2022 Giveaway
Enter to win one of five grand prizes that include one Luxe Cuddle® Cut in Glacier Teal AND one Cuddle® Sweet Strip pack in Ocean. We're also giving away 50 additional Cuddle® Sweet Strip packs in Ocean! Fill out the form below to enter to win*!
This giveaway has concluded — be sure to check our Sewciety Blog regularly for new giveaways!
*Please note: Giveaway ends Jan. 31 at 11:59 PT. Prizes will ship end February/early March. Open to Continental US.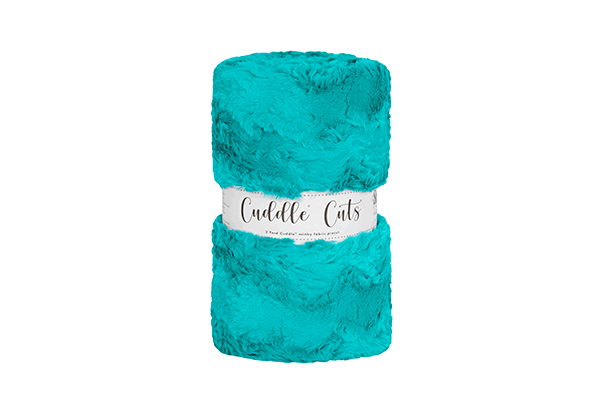 If you have any questions about Cuddle® minky plush fabrics or any of our Cuddle® Kits, feel free to contact our friendly, no-pressure customer service team at 866-624-5252.
Ready to start creating with Cuddle® minky fabric? Use our store locator to find a selection of Cuddle® minky fabric online or near you.