Today is the 7th project in our blog hop featuring Sew Cuddly- 12 Plush Minky Projects for Fun & Fashion - Tips & Techniques to Conquer Cuddle®, by Judy Gauthier. This blog series features projects created with Cuddle® fabric by Shannon Fabrics Ambassadors using ideas from the book. Today we are featuring Shannon Fabrics Brand Ambassador, Karen Fuchs.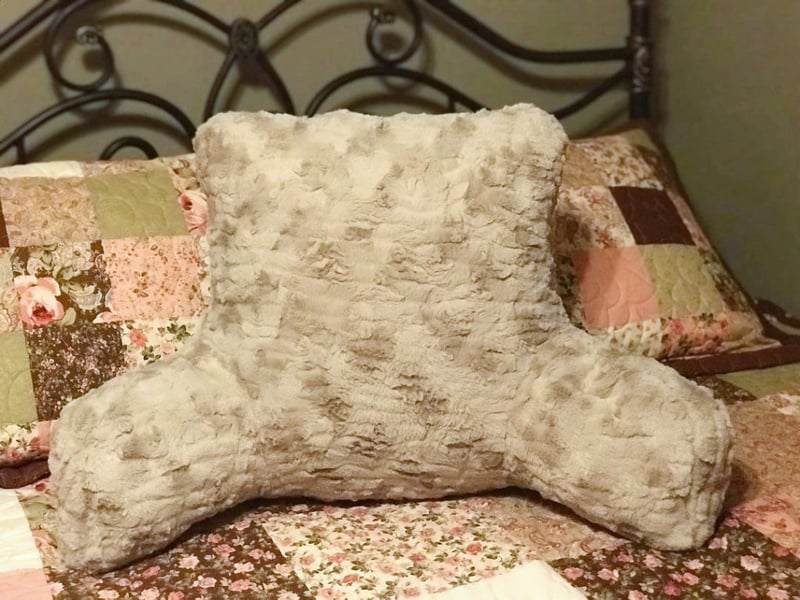 Hi! My name is Karen and I am a Brand Ambassador for Shannon Fabrics in the Kansas City, Missouri area. I've assisted with events at Missouri Star Quilting Company in Hamilton, MO, and I've also taught classes at O Sew Personal in Collinsville, IN and Quilters Quarters in Carmel, IN. For more information on the Shannon Fabrics Education Program and Brand Ambassadors, please click here or contact teresa@shannonfabrics.com.
My friend and fellow Ambassador Judy Gauthier has written a book all about Cuddle® - Sew Cuddly. Ask for this book at your favorite quilt shop or buy it from Judy's shop Bungalow Quilting. The book is full of great projects. I chose to make the Reading Pillow because I have two wonderful granddaughters and I thought they would like one of these for their beds!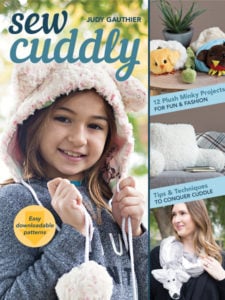 To create this project, I used:
Also – I used my KAI Scissors 7000 series shears as I like to only cut the back of the fabric, and not all of the fibers when I am cutting out a pattern. And, I keep a hand vacuum near so that I can vacuum up "stray" fibers!
Fabric: Luxe Cuddle® Luna in Cashew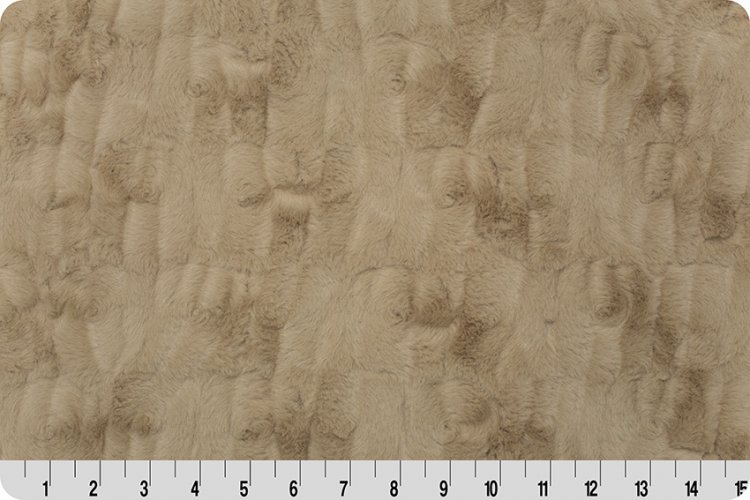 I chose the Luxe Cuddle® Luna in Cashew because it looks so warm and cozy and it coordinates with all of my guest bedrooms. Isn't it just luscious?!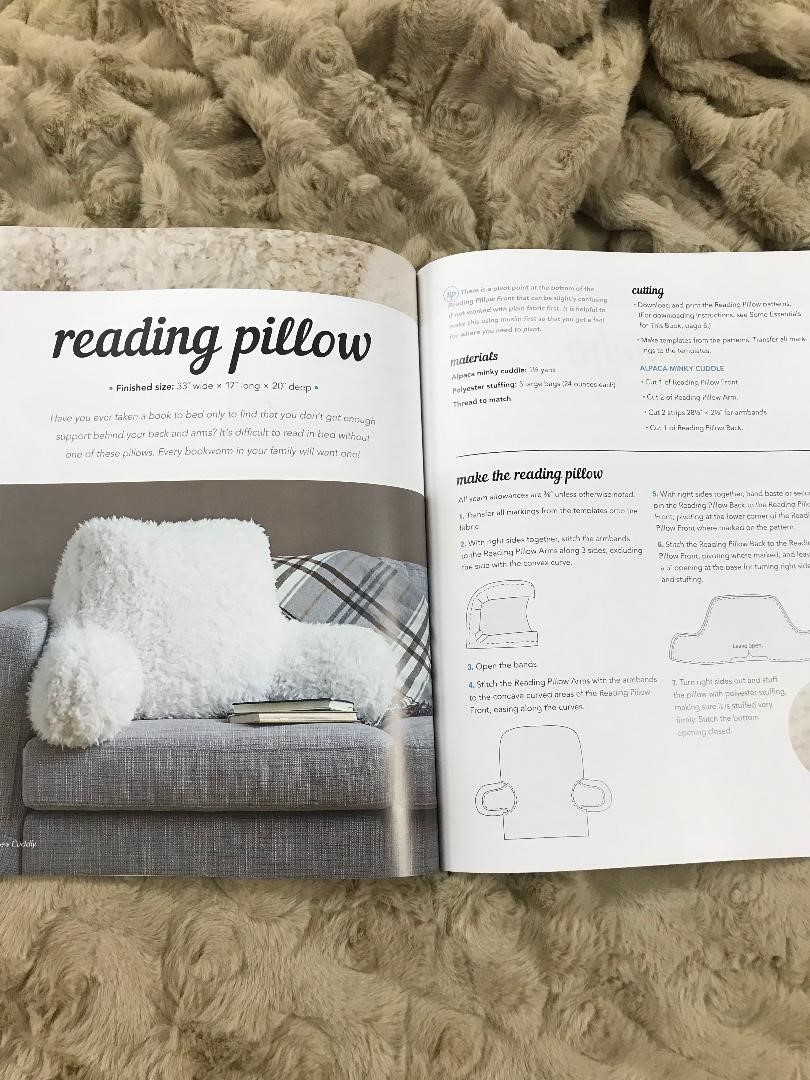 Also, it was a great "trial" run for the ones I plan to make for my granddaughters out of the Candy Shag Faux Furs.
I started by downloading the pattern pieces, taping them together and laying them out of my fabric. I held them in place with pattern weights and cut only the backing of the fabric with my shears.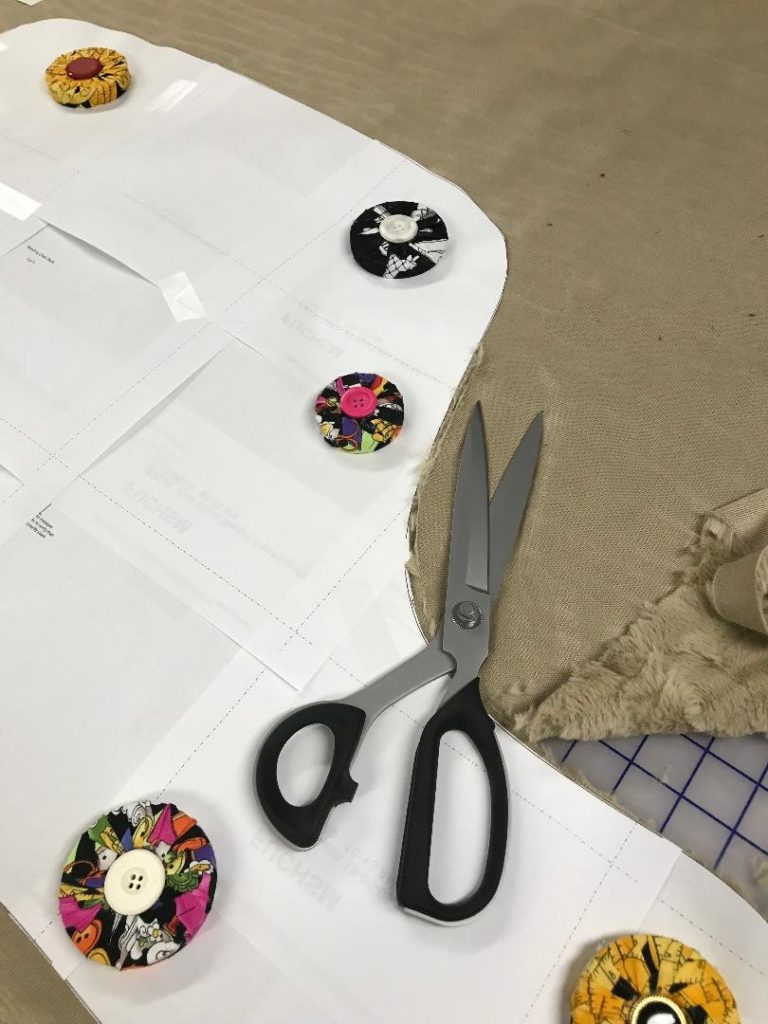 After my cutting was completed – I took the fabric pieces outside and shook them to rid them of the loose "cuddle dust!"
Following the instructions on the pattern – I transferred the markings and began pinning, pinning, pinning the Cuddle® together (more pins tend to lower my frustration levels! LOL)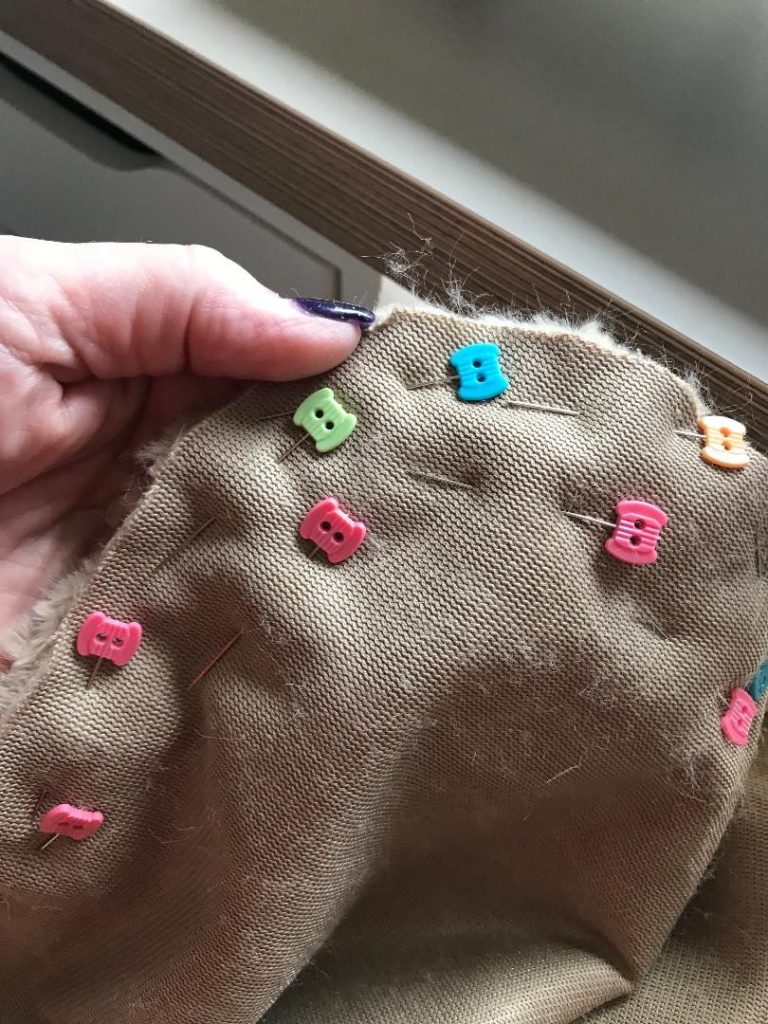 Then the sewing began and before you know it I was doing the stuffing and sewing up the opening! So rewarding to have such a wonderful project completed!!!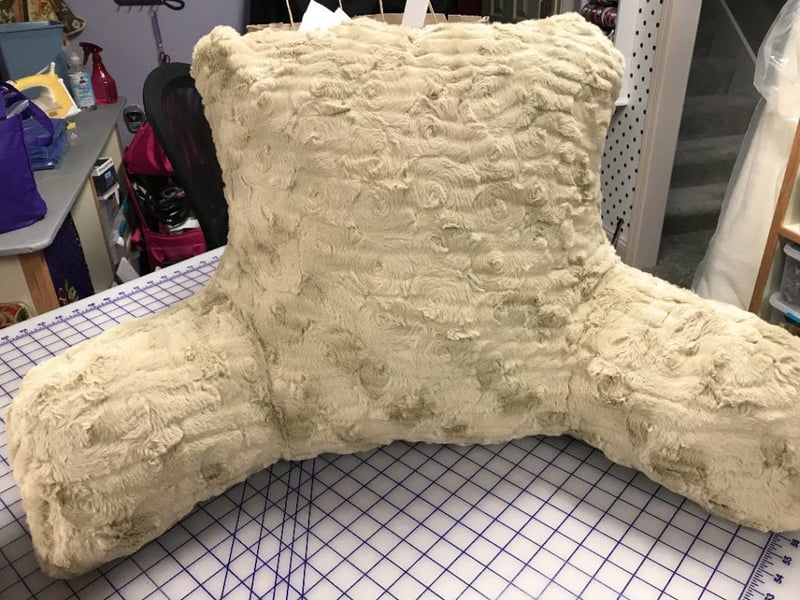 Do you like my reading pillow? Do you need one for yourself – or better yet – maybe a gift or two? These will make wonderful graduation gifts – students headed for college…..everyone would enjoy these!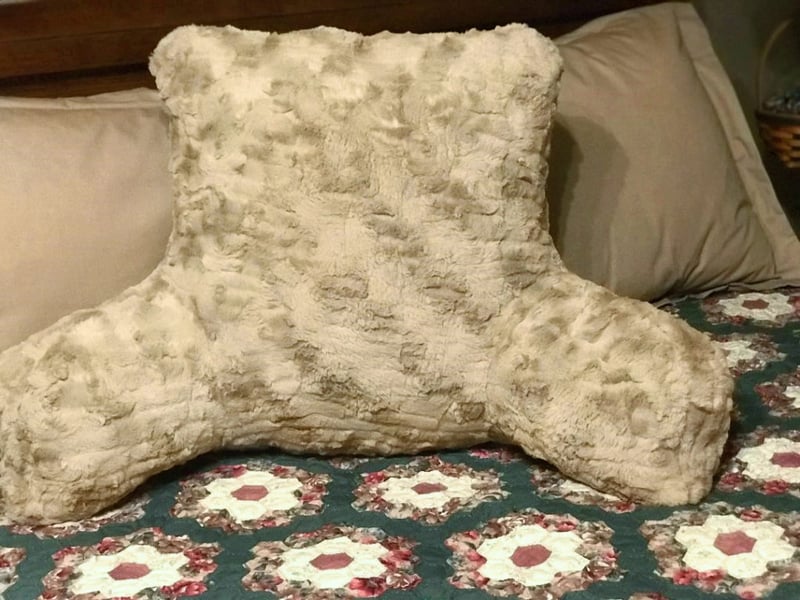 If you make something from this book be sure to tag #SewCuddlySewAlong. To see other projects I've made, please follow me on Instagram @tkfdesigns1.
Ask for Shannon Fabrics Cuddle® and Sew Cuddly at your favorite quilt shop! Shannon Fabrics can be found at these shops. To purchase the book from the author, visit her shop Bungalow Quilting.
Stay tuned! Subscribe to the Shannon Fabrics newsletter. Follow their blog.
**For Quilt Shops: if you are interested in creating or kitting any of the projects in the book or as seen in the blog series, please comment on the post and we'll email you a list of fabrics used!**
Kick back and enjoy your reading pillow!
Karen Fuchs
This is the 7th post of our series and don't forget to check out our previous posts, see links below, for more fun projects.
Intro/ Interview: Emilee Masson with Judy Gauthier
February 11- Hatchlings: Emilee Masson
February 15- Hatchlings: April Blazevic Woodside
February 18- Animals Hats: Naomi Williams Stewart
February 22- Animals Hats- Cat Hats: Pat Burke
February 25- Reading Pillow: Alice Borge
March 1- Reading Pillow: Karen Fuchs (YOU ARE HERE)
March 4- Reading Pillow: Rachel Elkinson Ring
March 8- Reading Pillow: Barbara Crom
March 11- Poncho: Susan Hastings
March 18- Bath Mat: Linda Lingner
March 22- Bath Mat: Bobbie Norby
March 25- Sleep Sack: Emilee Masson
March 29- Sleep Sack: April Blazevic Woodside
April 1- Colorful Floor Pillow: Teresa Coates
April 5- Colorful Floor Pillow: Pamela O'Neill