We've released several new fabrics in the second half of 2021, but none have elicited more "oohs" and "aahs" as the new colors in our Luxe Cuddle® Snowy Owl collection (well, besides maybe Luxe Cuddle® Seal Milky Way)!
They might be named after a bird, but there are no feathers on these fabrics — Luxe Cuddle® Snowy Owl features an intricately-textured embossed design that evokes a feeling of gliding over snowy hills in winter and early spring.
Available in sixteen colors (nine new colors for Fall 2021), Luxe Cuddle® Snowy Owl is the perfect minky plush fabric for warming up a space or ensemble, and works especially well for throw blankets, scarves, accent pillows and more.
Bear: #K268 Huggable Pets Bear Ellie Mae Designs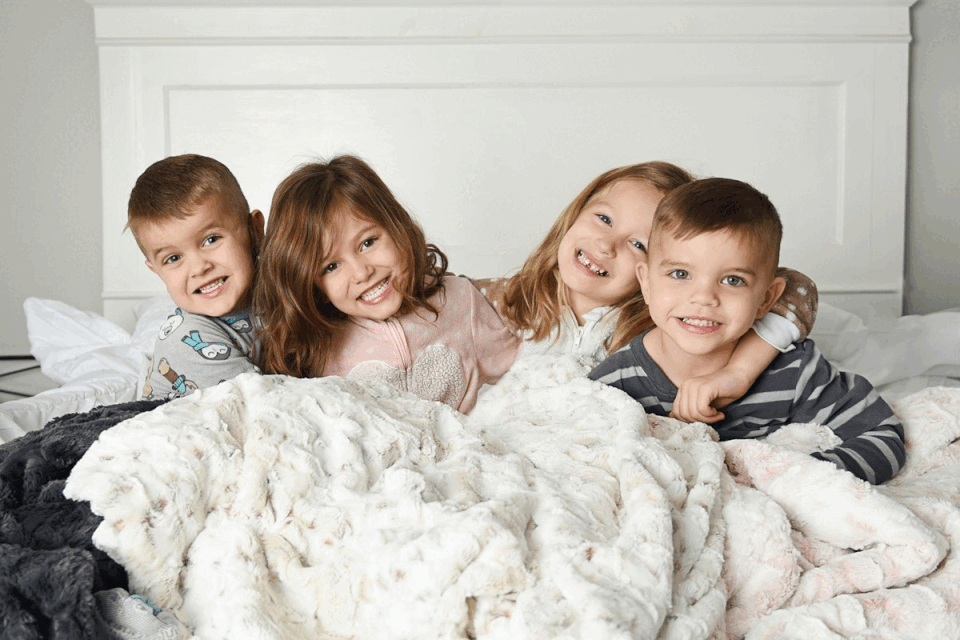 Luxe Cuddle® Snowy Owl Details
Content: 100% Polyester
Width:

58/60"

Weight/Linear Yd:

530 grams

Pile:

10mm

Country of Origin:

South Korea

MSRP:

$21.90 /yard

Care:

Machine Wash Cold with Like Colors; No Fabric Softener; Tumble Dry Low: No Dryer Sheet
Luxe Cuddle® Snowy Owl Colors, Kits and Precuts
Luxe Cuddle® Snowy Owl can be purchased a few different ways. All sixteen colors can be purchased by the yard or roll, and two of the colors are available in two-yard Cuddle® precuts. Luxe Cuddle® Snowy Owl is also included in one of our Cuddle® Kits.
Yardage:
Kits:
Precuts:
If you're a retailer or manufacturer and have any questions about Luxe Cuddle® Snowy Owl (or any of our Cuddle® fabrics) feel free to contact our friendly, no-pressure customer service team at 866-624-5252.
Are you a consumer who's ready to start creating with Luxe Cuddle® Snowy Owl? Use our store locator to find a selection of Cuddle® minky fabric online or near you.