Father's Day 2021 is on Sunday, June 20. And since we all know that dads like to be cozy with Cuddle® minky fabric too, we've got some great gift ideas you can make for dad (or for any special man in your life) this Father's Day!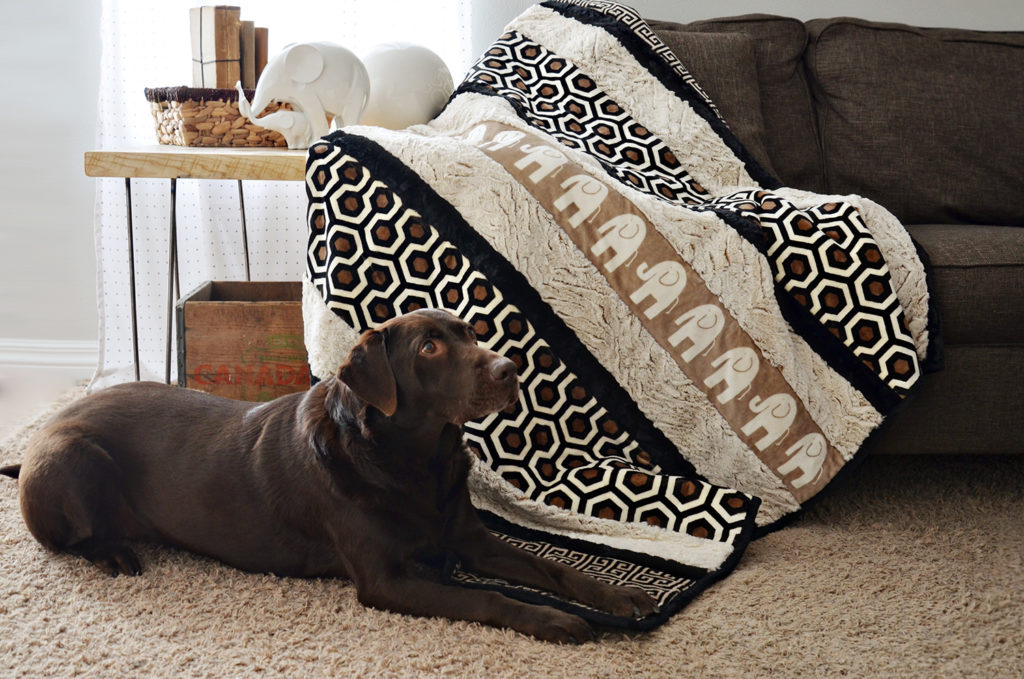 Any man would love to get comfy under a Cuddle® minky fabric quilt — whether on the bed or as a throw blanket on his favorite couch or chair. To make things really easy, choose from one of our quilt kits and you're halfway there.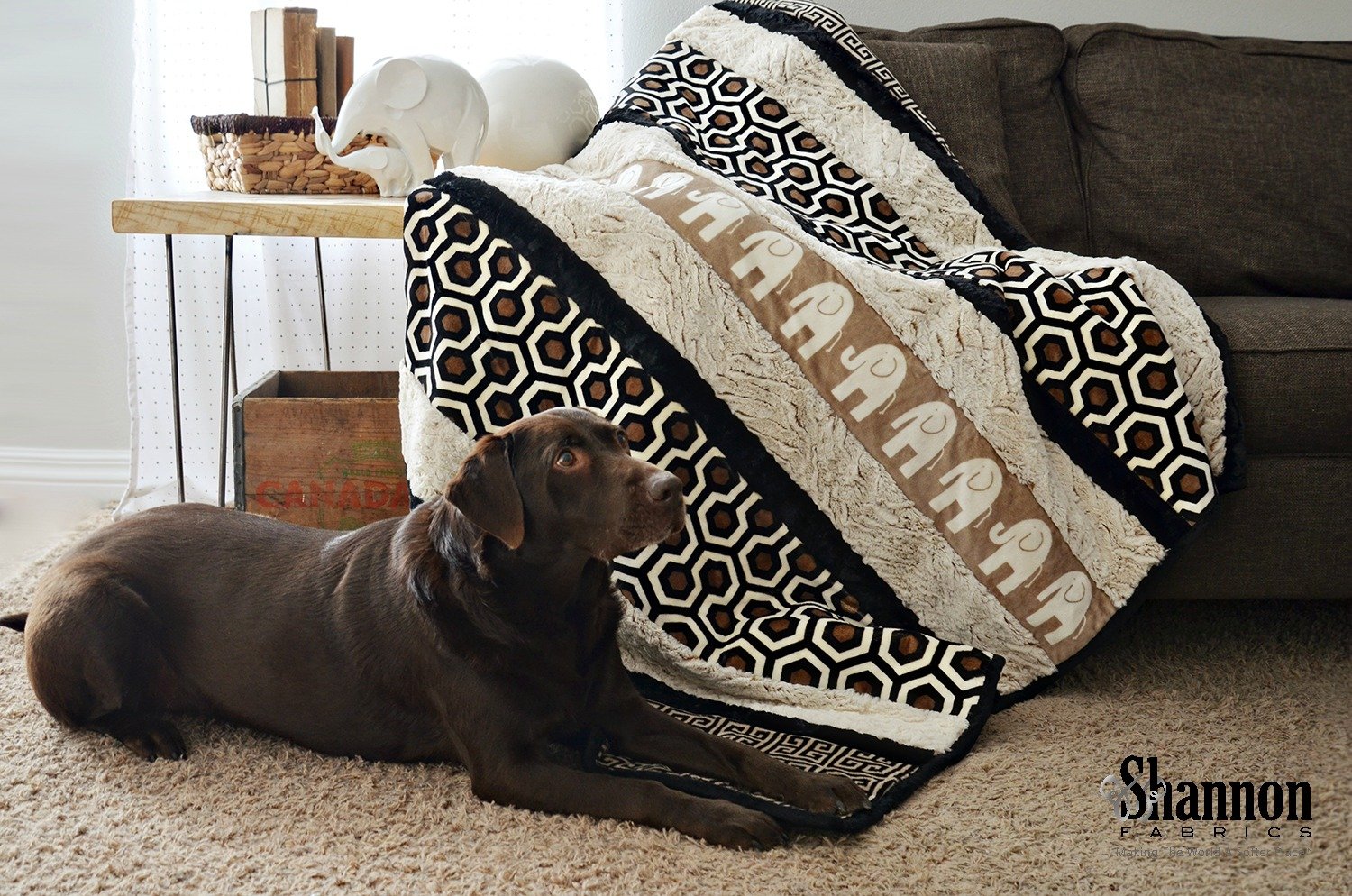 We have a few Crazy 8 Cuddle® kits and they finish at approximately 59" x 68". There is our Crazy 8 Cuddle® Kit Dolce Luxe with a geometric contemporary theme in bold neutrals, and our Crazy 8 Cuddle® Kit Wrangler in a beautiful outdoor landscape theme.
We also have a kit with a handsome lodge theme. It's the Sensational Strips Cuddle Kit A 'Moose' D and it finishes at 58" x 73".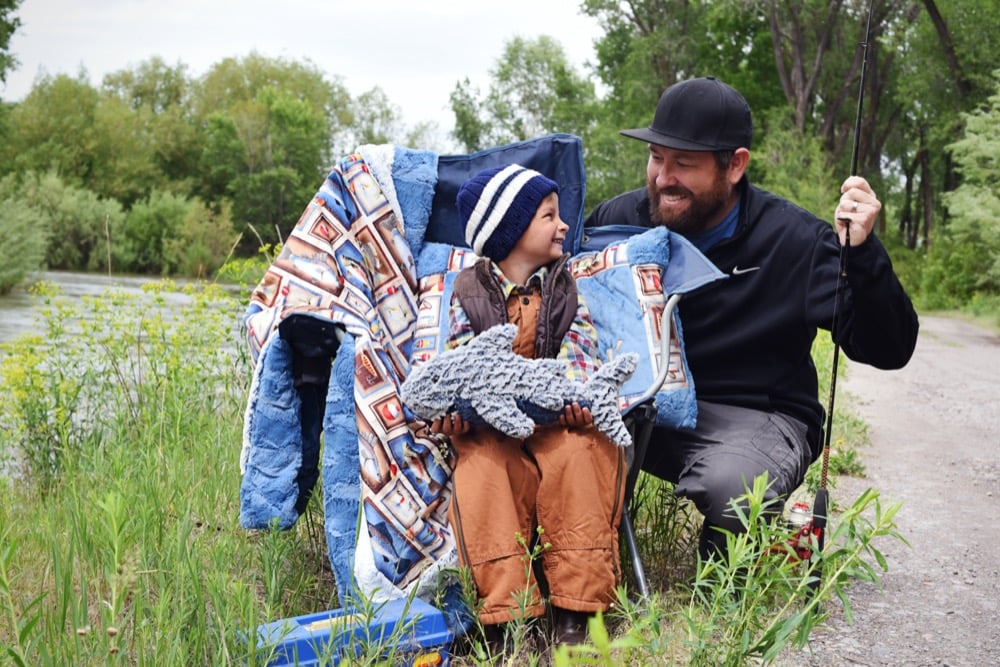 If dad likes to fish, our Sew Simple Cuddle® Kit On the Hook is perfect for chilly days near the water. Next time he's out trying his luck, be sure to outfit him with this new fishing-inspired quilt!
In a similar style, our Sew Simple Cuddle® Kit Open Road is great if dad dreams about the wide open road with the cool wind on his face!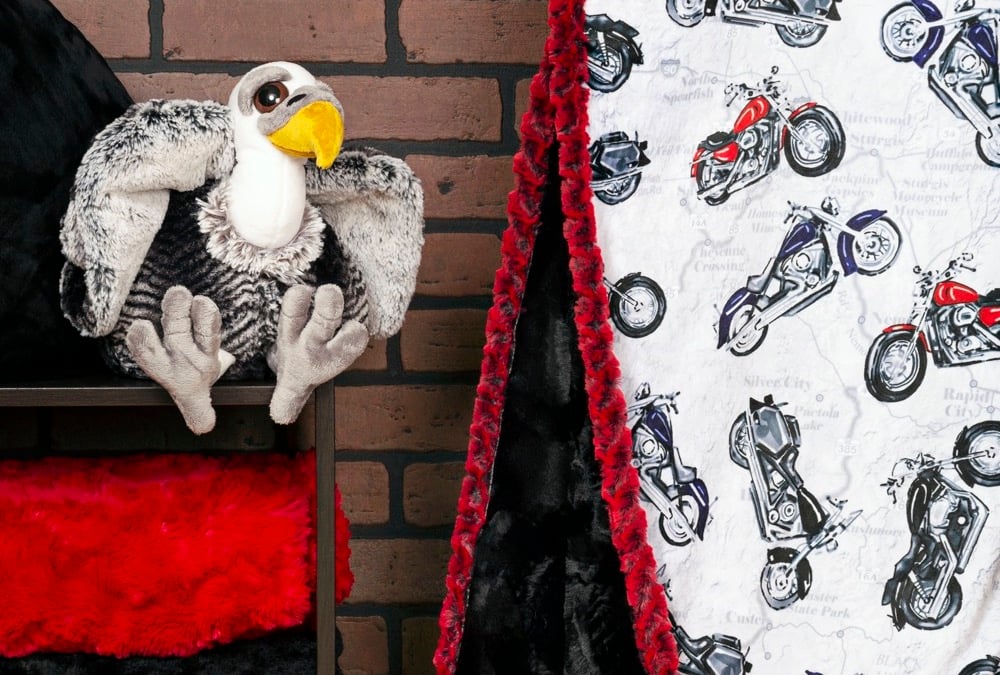 We also have tons of dad-approved fabrics from our digital Cuddle® minky plush fabric collection, from toolbox prints or car prints, to snowboarding prints and more.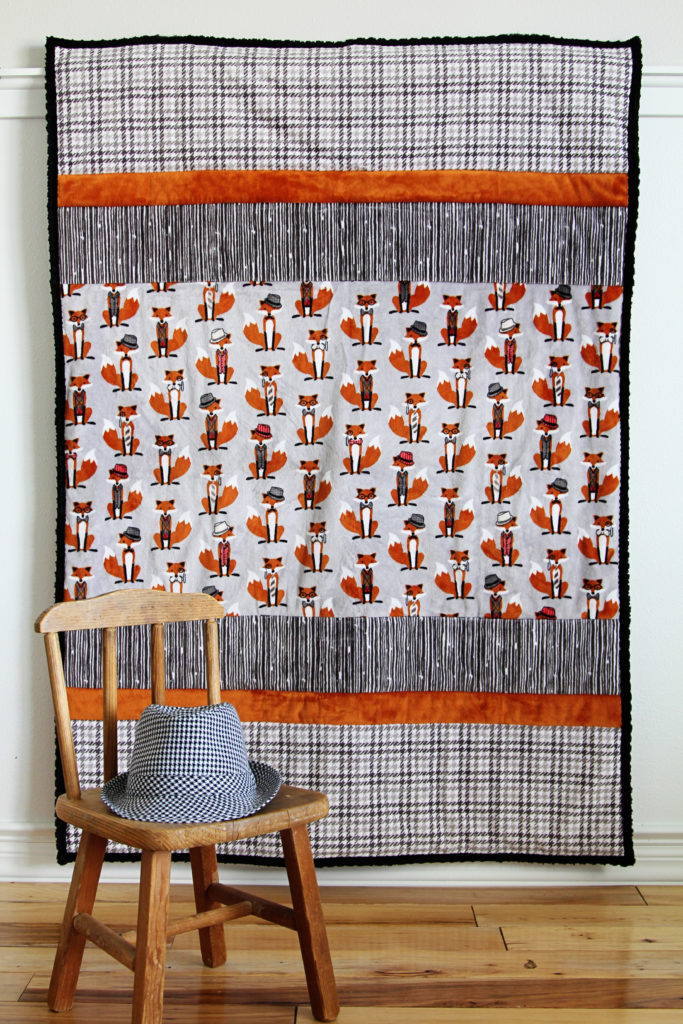 Comment below and tell us what you are making for dad or the favorite man in your life!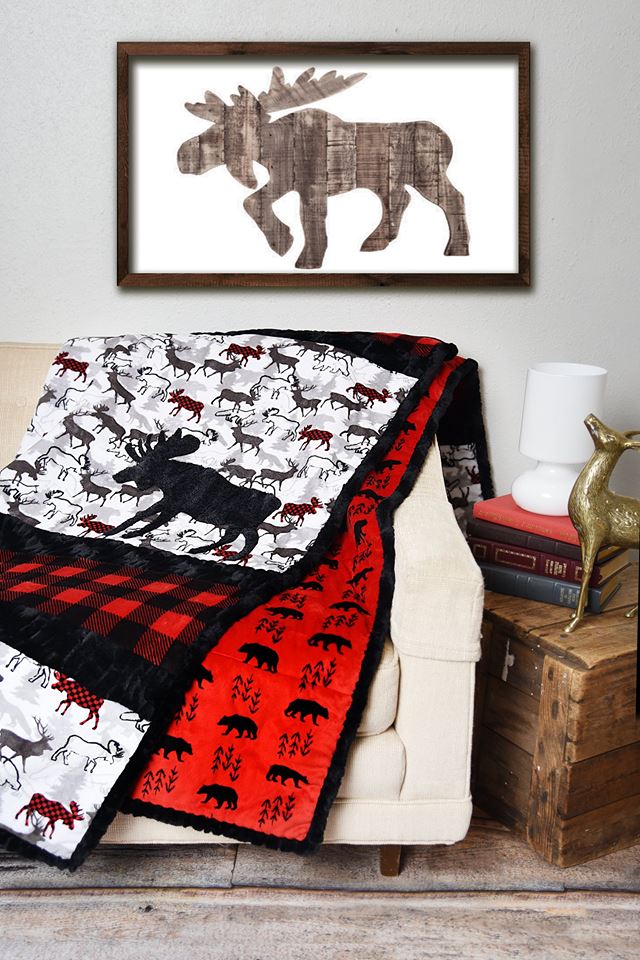 Happy Father's Day!
If you have any questions about Cuddle® minky plush fabrics or any of our Cuddle® Kits, feel free to contact our friendly, no-pressure customer service team at 866-624-5252.
Ready to start creating with Cuddle® minky fabric? Use our store locator to find a selection of Cuddle® minky fabric online or near you.