Hello fellow sewing enthusiasts! This is post No. 16 and the final post on the Sew Cuddly Blog Hop — I'm Pamela O'Neill, a Shannon Fabrics Ambassador in the Austin, Texas area. When I first saw Judy Gauthier's book Sew Cuddly, the floor pillow caught my eye because my grandsons love laying on the floor with pillows and playing with their toy cars or having their favorite book read to them.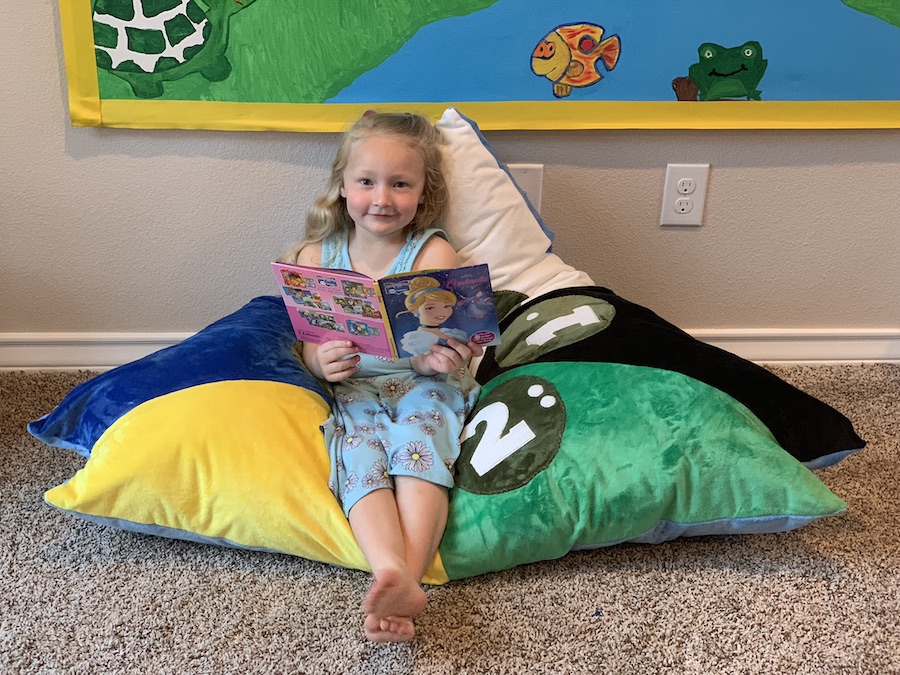 When I see a project, I hardly ever stick to the pattern. I love adding my own ideas into my projects, so my idea with this floor pillow was to make it a learning pillow. My grandkids can use it not only for relaxing with a book, but also to help them learn their primary colors and counting with the applique numbers and dots I added to the already-vibrant primary colors. Another idea I had was to applique a curvy road all over the pillow so they can play with their toy monster trucks on it. It's an "off-road pillow", shall we say.
I made the floor pillow and divided it up into six sections. I used six primary colors for the top: Solid Cuddle® 3 White, Solid Cuddle® 3 Black, Solid Cuddle® 3 Canary, Solid Cuddle® 3 Electric Blue, Solid Cuddle® 3 Dark Lime and Solid Cuddle® 3 Red. For the back I used Solid Cuddle® 3 Sky and for the applique I used Solid Cuddle® 3 Evergreenand Solid Cuddle® 3 White.



Solid Cuddle® 3 Canary




Solid Cuddle® 3 Black




Solid Cuddle® 3 Dark Lime




Solid Cuddle® 3 Electric Blue




Solid Cuddle® 3 Evergreen




Solid Cuddle® 3 Red




Solid Cuddle® 3 Sky




Solid Cuddle® 3 White
Other supplies I used on this project included:
This is how I made the project:
First, I made the pillow insert. I cut out the pillow shape pattern, traced the pattern onto the white muslin, sewed the pillow almost closed (leaving a bit of an opening to fill it), stuffed it with poly-fil then sewed it shut.
I used paper to construct my pattern piece and taped it together then used my Clover chalk liner to draw pattern piece onto the back of my six pieces of fabric.
When sewing, I used the double pinning method to keep my fabric from slipping.
For the applique, I stitched the white dots onto the evergreen fabric. Then I used 505 spray to hold the applique in place while I stitched the applique onto the background fabric. Then, when done, I inserted my pillow insert into the Cuddle® pillow form, and zipped it shut.
This project was a perfect example of how zipper tape is so useful when you need to customize your zipper size.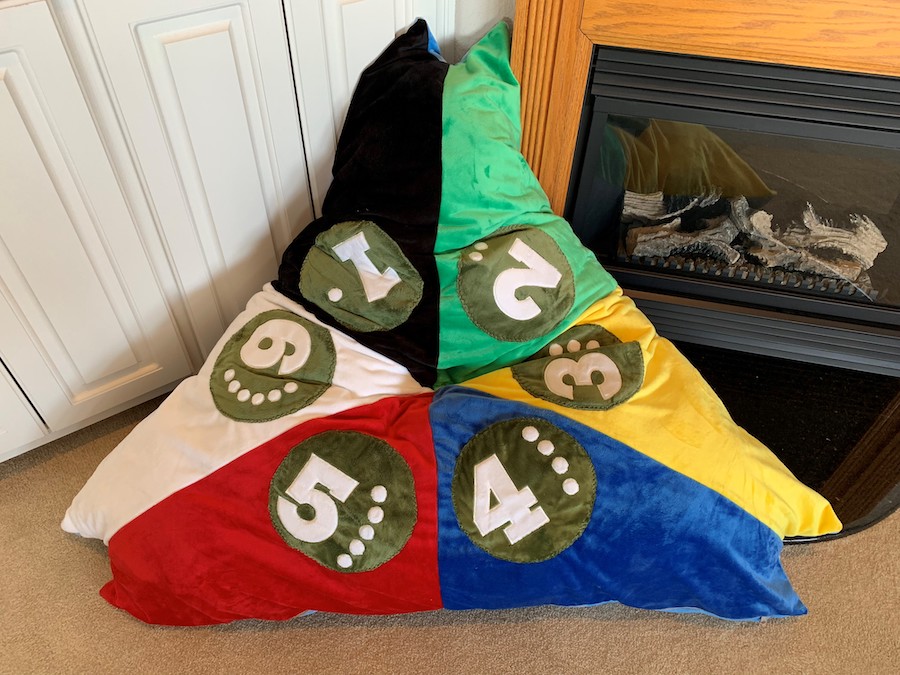 Ask for Shannon Fabrics and Sew Cuddly at your favorite quilt shop! Use our store locator to find Shannon Fabrics at a shop near you. To purchase the book from the author, visit her shop Bungalow Quilting.
Stay up to date! Subscribe to the Shannon Fabrics newsletter and follow their blog!

Happy stitching and happy reading!
This is the sixteenth and FINAL post of our series, and don't forget to check out our previous posts (see links below) for more fun projects. We hope you enjoyed it as much as we did, and we look forward to seeing all of your projects!
Intro/Interview: Emilee Masson with Judy Gauthier
February 11- Hatchlings: Emilee Masson
February 15- Hatchlings: April Blazevic Woodside
February 18- Animals Hats: Naomi Williams Stewart
February 22- Animals Hats– Cat Hats: Pat Burke
February 25- Reading Pillow: Alice Borge
March 1- Reading Pillow: Karen Fuchs
March 4- Reading Pillow and throw pillow: Rachel Elkinson Ring
March 8- Reading Pillow: Barbara Crom
March 11- Poncho: Susan Hastings
March 18- Bath Mat: Linda Lingner
March 22- Bath Mat: Bobbie Norby
March 25- Sleep Sack: Emilee Masson
March 29- Sleep Sack: April Blazevic Woodside
April 1- Colorful Floor Pillow: Teresa Coates
April 5- Colorful Floor Pillow: Pamela O'Neill (YOU ARE HERE)