When it comes to Valentine's Day, we believe it's always a pleasure to create projects and gifts for those you love and care for! Especially this year, we wanted to share some adorable Valentine's-themed projects and prints to make this special day sweet and happy.
Click here to enter our 2022 Valentine's Day giveaway!
These projects were created with a wide variety of Shannon Fabrics Cuddle® Solids and Prints, Luxe Cuddle® and even faux fur.
We used a number of patterns from our friends, but you can also download many of the patterns from our website. Most items were stuffed with our favorite polyester stuffing from Fairfield World and created using Metrosene polyester thread from Mettler. Strip quilts were made with batting from Quilters Dream Batting.
We hope you find some inspiration below to create your own projects, and you can even use some of our new Valentine's Day prints.
Please enjoy the cuteness, and leave us a comment below with which print or project you like best!
Valentine's Day Sewing Projects and Inspiration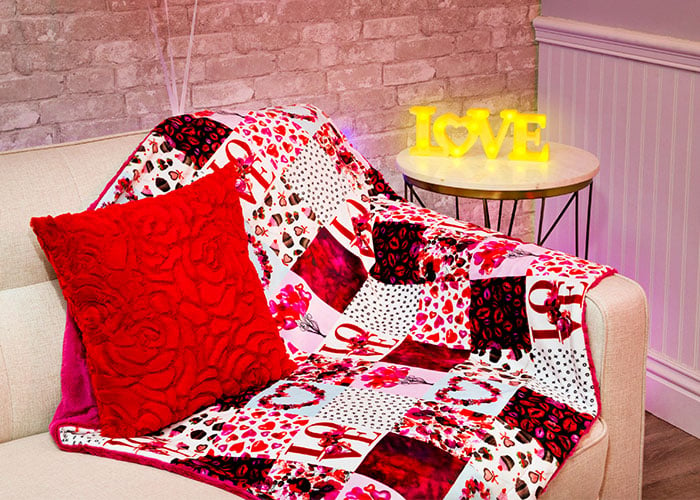 Luxe Throw Pillow- Shannon Fabrics free pattern. Throw Blanket in Love Patch Digital Cuddle® Scarlet.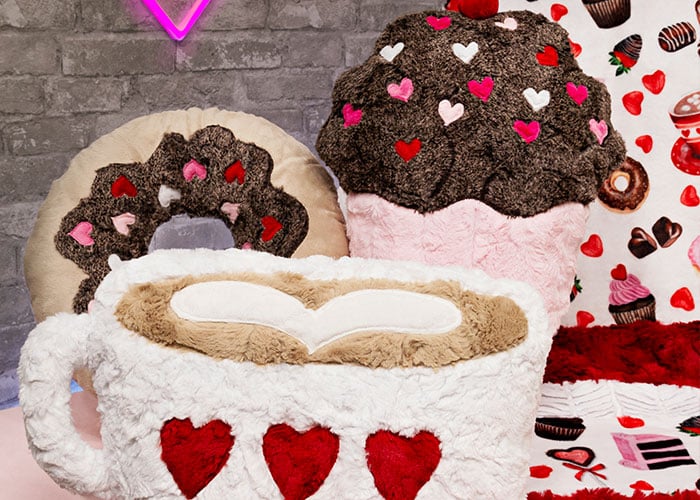 Donut Pillow, Cupcake Pillow and "Hello Day!" pillows - Shannon Fabrics free patterns. Quilt pattern - Shannon Fabrics Picture Perfect free pattern. Quilt features Sugar Baby Digital Cuddle® Scarlet. Quilt Batting by Quilters Dream Batting.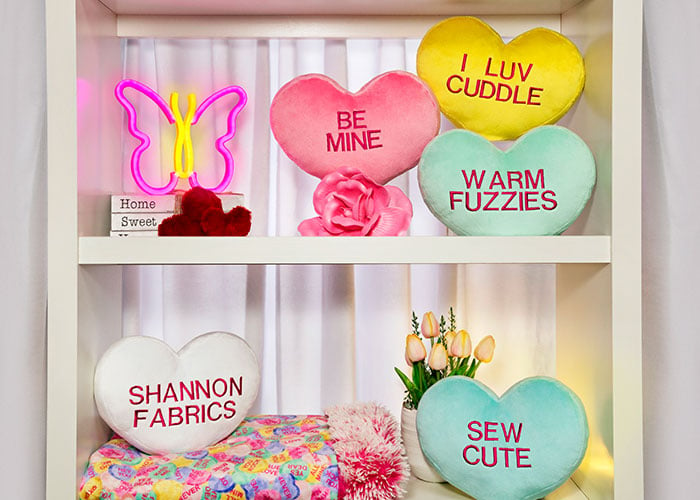 Adorable candy heart pillows are so cute! Make up a bunch!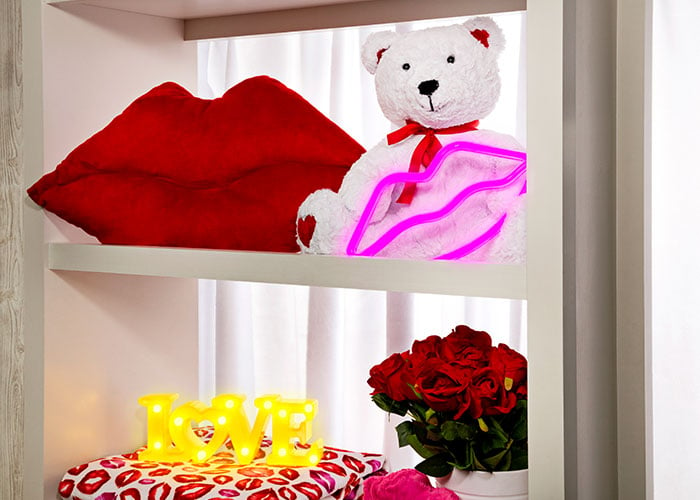 Lips Pillow pattern by Designs by Babymoon. Smiling Bear pattern by Xanthe Patterns. Pucker Up Digital Cuddle® Scarlet on shelf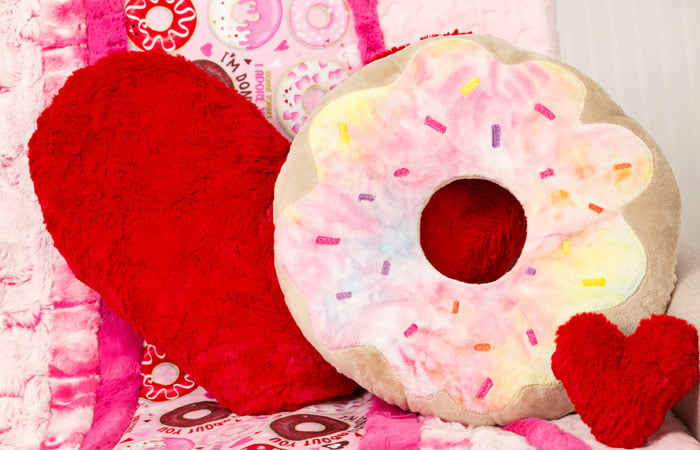 Free Donut Pillow pattern on our website. Heart pillow pattern coming soon!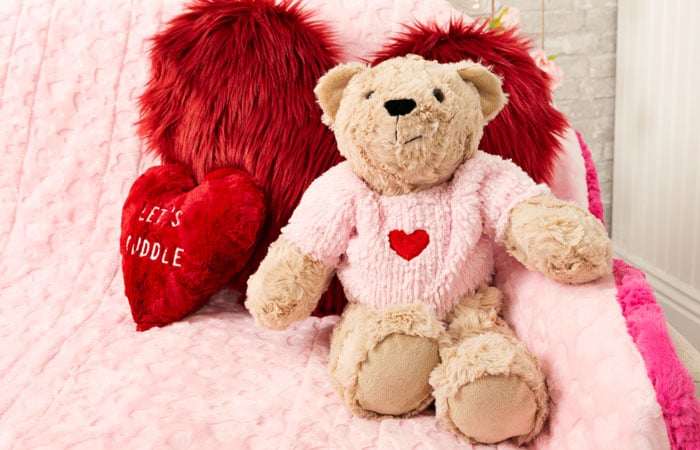 Calico the Signature Bear pattern by Funky Friends Factory. Heart shaped pillow (pattern coming soon)!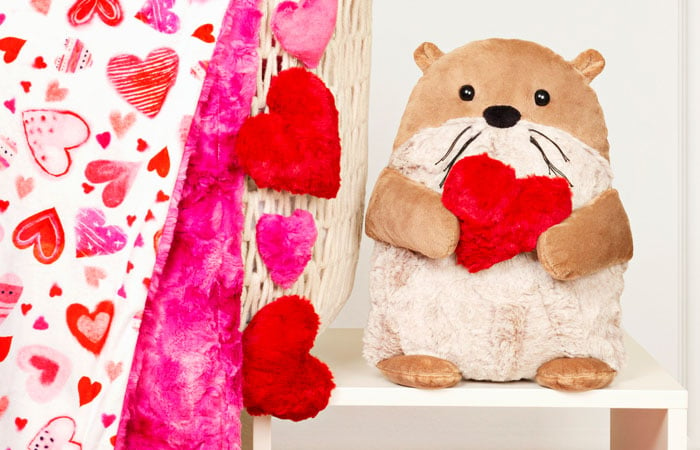 Stuffed Otter sewing pattern by Fluffmonger. Cuddle® minky throw blanket features Always and Forever Digital Cuddle® Scarlet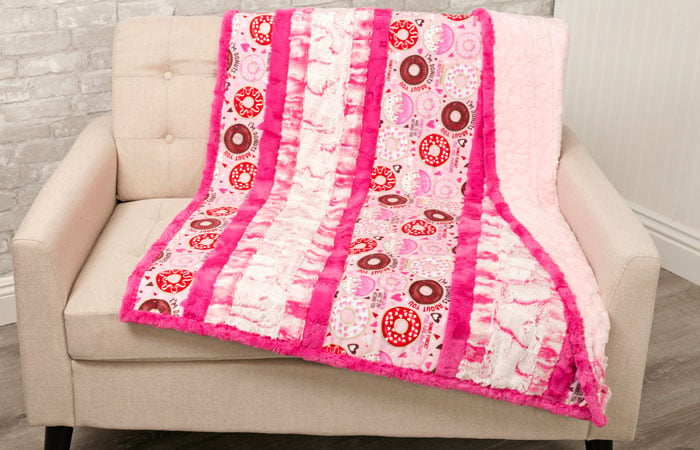 Quilt made using our free Fab 5 strip quilt pattern. Features our Love Donuts Digital Cuddle® Pink print. Quilt Batting by Quilters Dream Batting.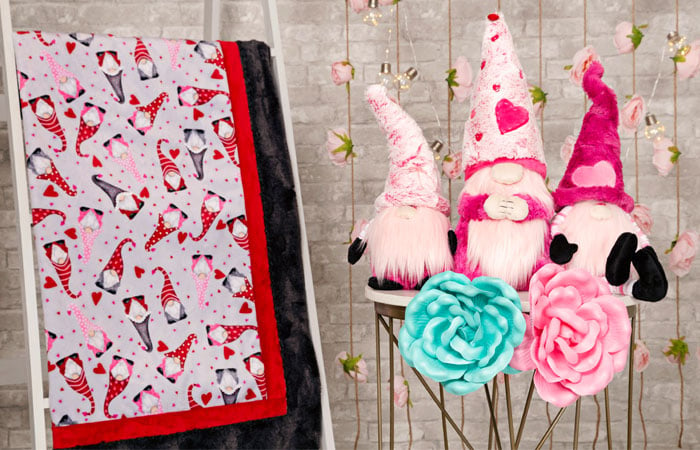 We just can't get enough gnomes! This adorable set was made using a mix of Cuddle®, Luxe Cuddle® and Faux fur; pattern from Happy Heart Patterns.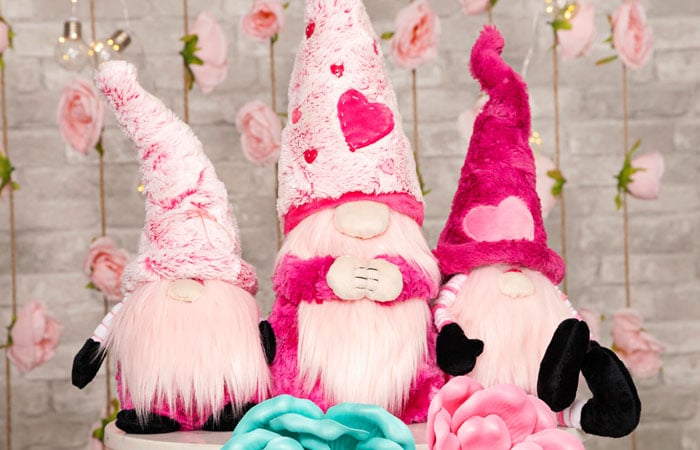 Here are The gnomes close up. So cute!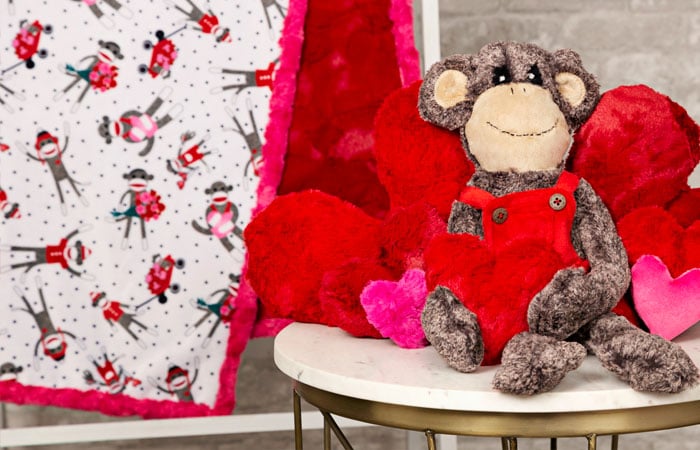 Mini Magoos stuffed animal pattern by Melly & Me. We think it's a perfect fit to coordinate with our sock monkey themed blanket.
New Valentine's Day Prints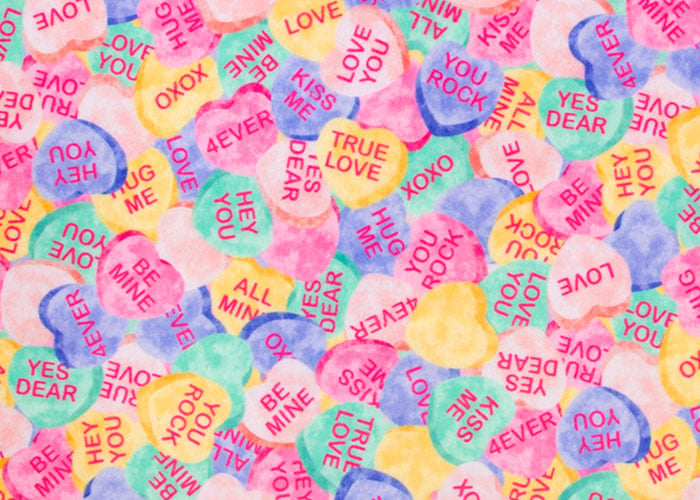 Candy Hearts Digital Cuddle® Pastel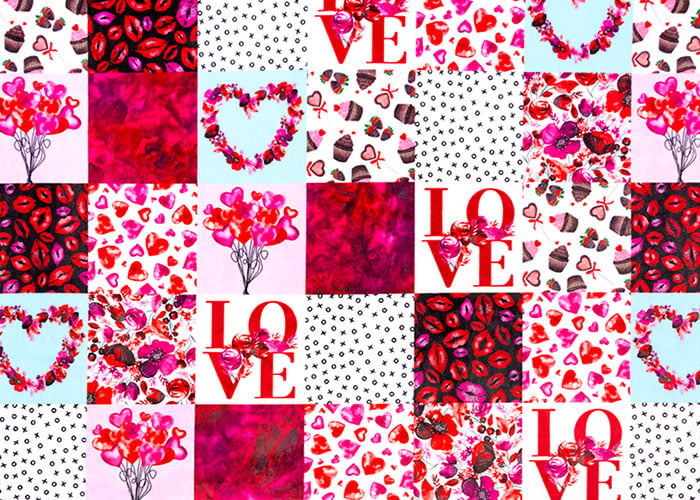 Love Patch Digital Cuddle® Scarlet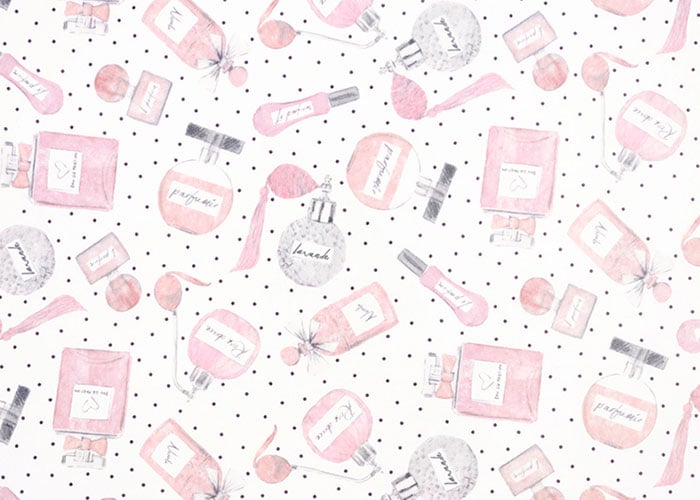 Parfume Digital Cuddle® Rosewater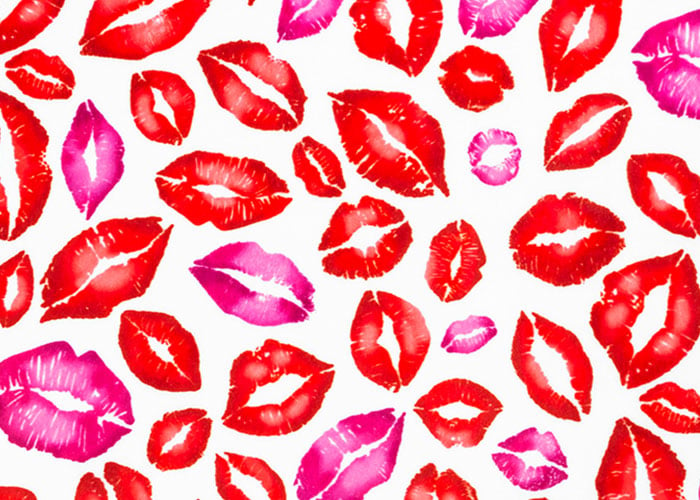 Pucker Up Digital Cuddle® Scarlet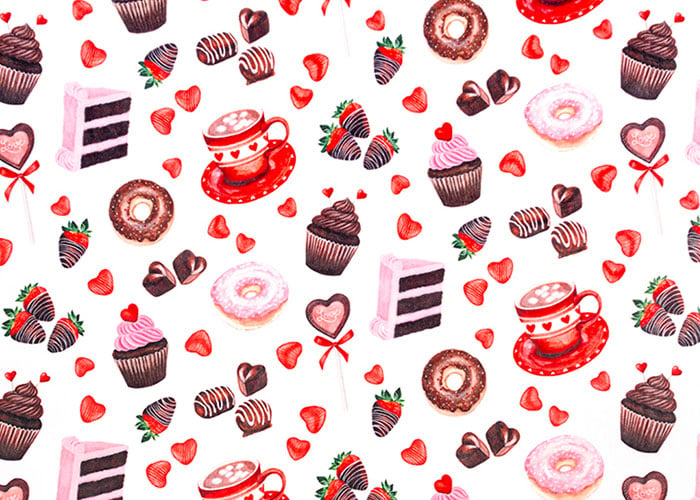 Sugar Baby Digital Cuddle® Scarlet
2022 Valentine's Day Giveaway
There will be one (1) grand prize winner and fourteen (14) additional winners for our "I Luv You" Valentine's Day giveaway*! The grand prize winner will receive ALL the finished projects and fabrics featured below and the other winners each get a beautiful finished throw blanket in Luxe Cuddle® Hide Cardinal!
This giveaway has concluded — be sure to check our Sewciety Blog regularly for new giveaways!
*Please note: Giveaway ends Feb. 6 at 11:59 pm PT. Prizes will ship end February/early March. Open to Continental US.

⚠️ WARNING Shannon Fabrics will NEVER ask for your payment information to enter a giveaway! There are scammers pretending to be Shannon Fabrics who have copied our giveaways, don't let them fool you! ⚠️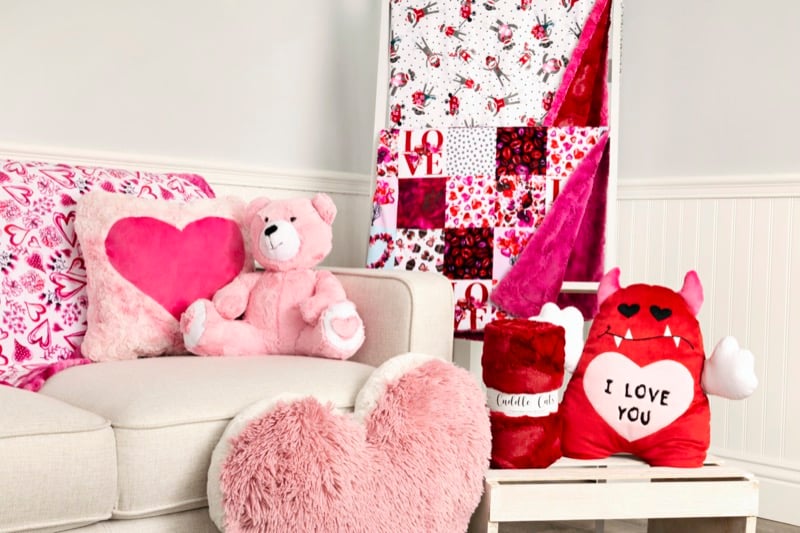 We hope you're inspired and that this makes your day a bit sweeter!
If you have any questions about Cuddle® minky plush fabrics or any of our Cuddle® Kits, feel free to contact our friendly, no-pressure customer service team at 866-624-5252.

Ready to start creating with Cuddle® minky fabric? Use our store locator to find a selection of Cuddle® minky fabric online or near you.