Fads in the fabric industry come and go, but here at Shannon Fabrics, we're focused on one thing: providing quality products that offer a strong value to our customers year after year. This year is no exception — we've expanded our ultra-successful collections of Cuddle® and Luxe Cuddle® minky plush fabrics to not just include new colors, but we've also released new Cuddle® kits and new embossed designs.
We've seen firsthand how minky fabric can transform a variety of ordinary sewing projects into something beautiful and useful, and with over 100 Cuddle® minky colors, patterns and textures, as well as digital printed minky and Luxe Cuddle® minky fabric to choose from, we have something for everyone.
READ MORE: Minky Plush Fabric vs. Fleece Fabric: A Side-By-Side Comparison
While our fabrics are always best felt in person, here are some of our must-see new releases for the new year.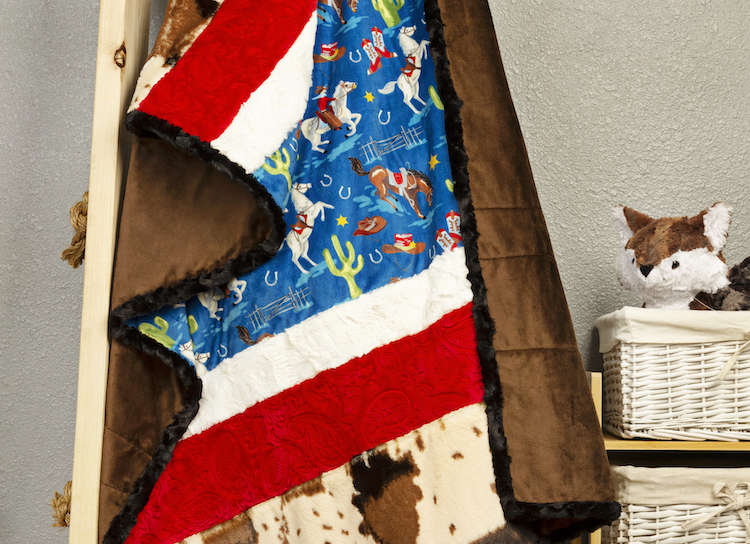 Cuddle® Kits
Despite popular belief, you don't have to be an expert to make an eye-catching, irresistibly-cozy quilt. We championed this mindset after unveiling our Cuddle® Kits a few years ago, and they've been a homerun seller for shops. For Fall 2019, we released several new kits — two Fabulous 5 kits, two Wee Ones kits, two Picture Perfect kits and two Bambino kits — featuring anything from frogs (our personal favorite) and cowboys, to dinosaurs, rainbows and elephants.
READ MORE: What is Minky Fabric? (Material, Textures, & Projects)
Most notably, though, we released our new Read To Me Cuddle® Kit Forest, which is a fun new twist on both our Digital Cuddle® panel and Cuddle® kit. It includes the top, backing and binding fabric for an outdoorsy, woodland-themed 28" by 40" quilt, but it also includes a digital fabric panel complete with instructions for a 9" by 9" Cuddle® soft book. Appropriately named Critter Count, each page features a super-cute woodland critter for each number to not only teach how to count, but how to recognize animals.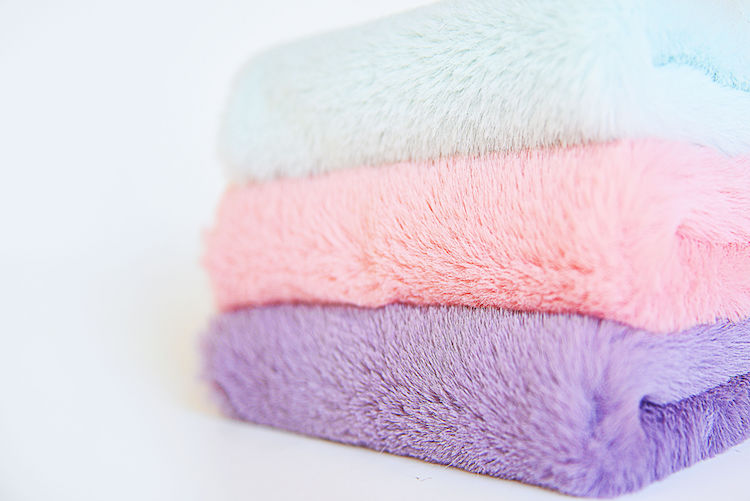 Luxe Cuddle® Seal
In 27 mouth-watering colors, our exclusive, Luxe Cuddle® Seal minky fabric features a higher-than-usual pile and a plush, bunny-soft surface. We (and everyone else who sees it in person) can't stop running our hands through it, and we keep thinking how perfect it would be for not just apparel (hello, infinity scarves, jackets and vests) and quilts, but baby products, home décor, pet accessories, and more.
READ MORE: 9 Best Sewing Projects and Uses for Minky Plush Fabric
"Everyone can't stop talking about this fabric, it's one of our biggest hits, and it's so soft and lightweight too," said Ellen Mickelson, Shannon Fabrics Marketing Manager. "I think it's the softest thing I have ever felt, and customers just love it!"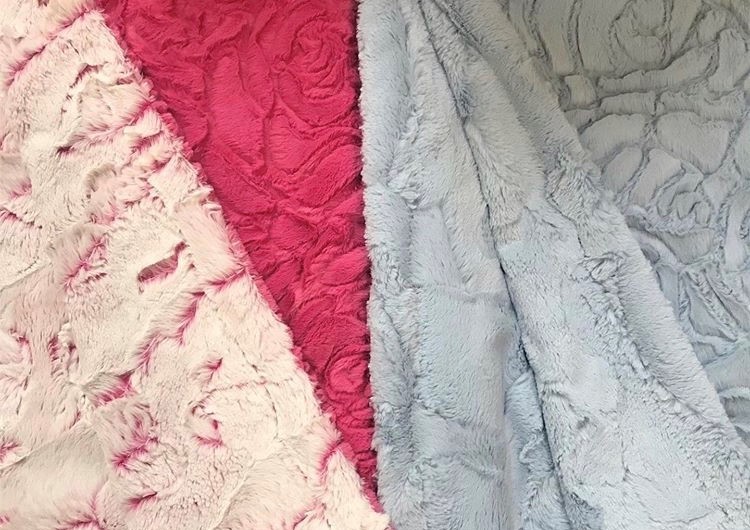 Luxe Cuddle® Demi Rose
We may be biased, but this addition to our always-popular line Luxe Cuddle® fabric has quickly become one of our favorites. With a slightly abstract, yet oh-so-beautiful rose/floral pattern embossed into the 100% polyester material, it's the Luxe Cuddle® you've come to know and love with an elegant twist. Our Demi Rose fabric is available in 14 colors to fit just about any home decor or sewing project, and is great in anything from throw blankets to accent pillows.
READ MORE: 7 Must-Try Minky Fabric Sewing Tips
"You really have to see Luxe Cuddle® Demi Rose in person to get a sense of how beautiful it really is," says Michael Nystrom, Inbound Digital Content Manager. "The rose pattern is so tasteful, and with lots of colors to choose from, it's surprisingly versatile!"
Stay in the Loop
This is just a sample of what has recently been released — be sure to follow Shannon Fabrics on Instagram and Pinterest, check out our blog and sign up for our newsletter for new product releases and daily sewing inspiration.
Also, tune in to the Shannon Fabrics Facebook page on Tuesdays for LIVE tips on working with minky fabric from our National Educator Teresa Coates (to see what we've covered in the past, check out our YouTube channel).