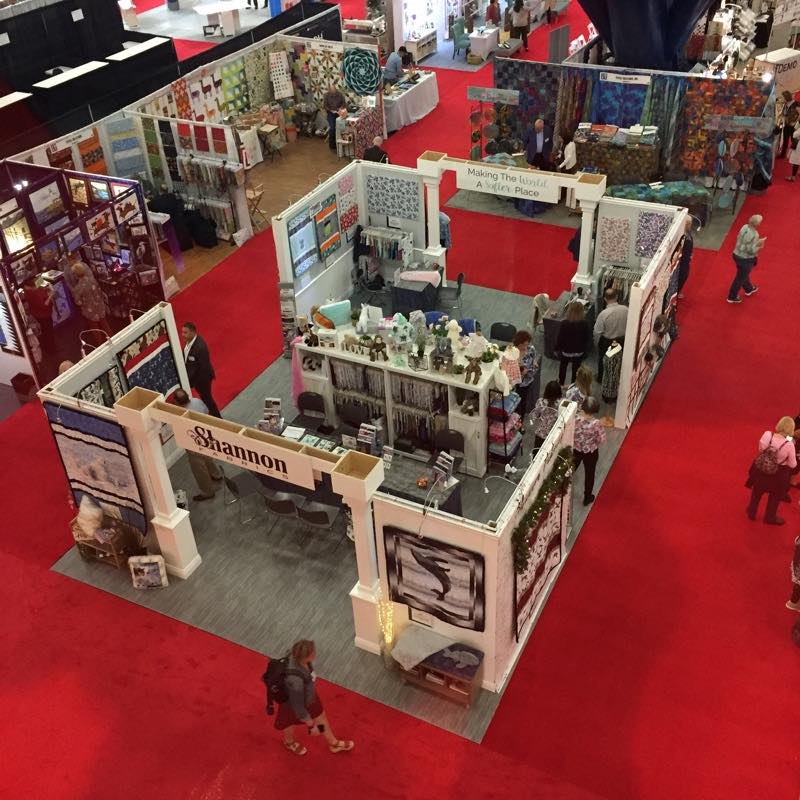 After a whirlwind of a week at the fall 2019 International Quilt Market in Houston, TX, we've finally had a chance to sit down and collect our thoughts — and what a Quilt Market it was!
Since the majority of our customers and readers weren't able to make the trek out to the George R. Brown Convention Center, we figured we'd bring a taste of the show back with us to share with you, here.
For those unfamiliar with what us insiders call "Market", it's essentially a gathering for the textile and quilting industry to showcase what's new for designers/manufacturers and fabric retailers. The International Quilt Market happens twice a year — once in the fall in Houston (and this year happened to be at the same time as the World Series, go Astros!), and once in the spring (see our spring recap here).
The show was open to buyers and credentialed media members from Saturday Oct. 26 through Monday, Oct. 28. We arrived on October 24 to set up at Booth #1401 — it was our new Sales Manager Matt Brennan's first time on the showroom floor, and he quickly stepped in like a seasoned Quilt Market veteran.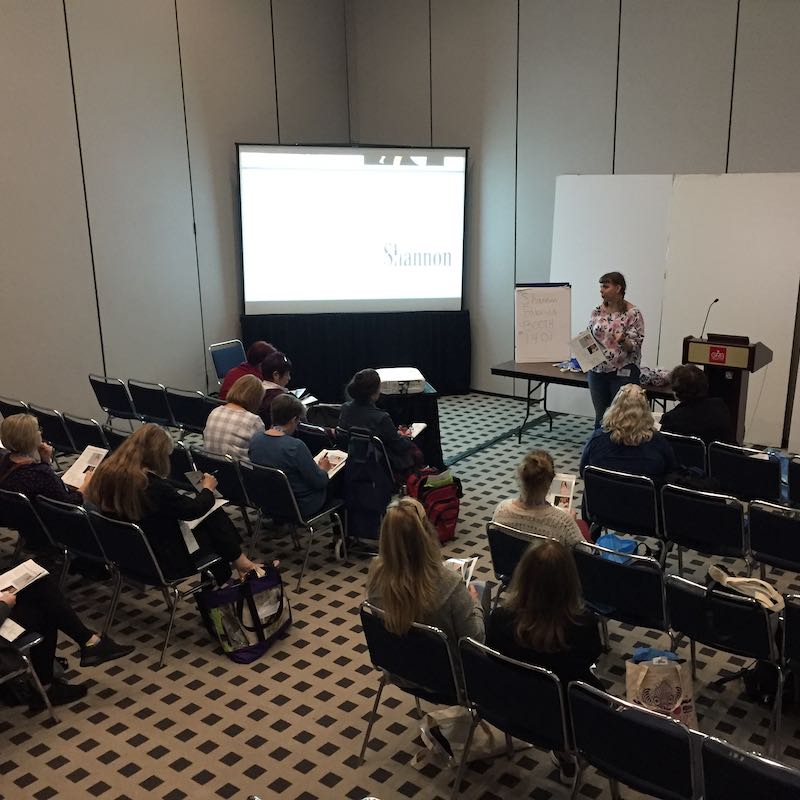 Generally our National Educator Teresa Coates leads our Schoolhouse presentations, but this year she had a little help. She led three, and our Inbound Digital Content Manager Michael Nystrom led three as well. It was our first time offering marketing-themed presentations, and they were a huge success (with several audience members sticking around for all three).
Cuddle Up with Funky Friends Factory - Teresa/Pauline
Apparel Sewing with Embrace® Double Gauze - Teresa
Using Educational Materials to Boost Sales - Teresa
Content Marketing Drives Sales — Learn How! - Michael
How Email Marketing Can Help Drive Sales - Michael
Increase Your Sales Through Social Media - Michael
Teresa also led two Take & Teach hands-on classes where she went step-by-step through how to work with our Cuddle® minky fabric. On Saturday morning she taught attendees how to sew "The Easiest & Softest Self-Binding Lovey You'll Ever Make", where just four small seams and some topstitching make a quick display sample for a shop. On Sunday morning she revealed our "Secrets to Binding With Cuddle®", where she showed just how versatile the technique is.
Now, for what we've all been waiting for: our new releases. We featured several new products at our booth, and they were quickly the talk of the show!
Of course, our new Cuddle® prints and colors and our new Luxe Cuddle® fabrics were a favorite of our customers and show attendees. Check out the video above where we feature most our new lineup, but a few standout favorites include our 11 new colors of Luxe Cuddle® Hide, 12 new colors of Luxe Cuddle® Dynasty, and our new Luxe Cuddle® Demi Rose that's available in 14 irresistible colors. Although not shown in the video, visitors to our booth couldn't keep their hands off our new Luxe Cuddle® Seal fabric.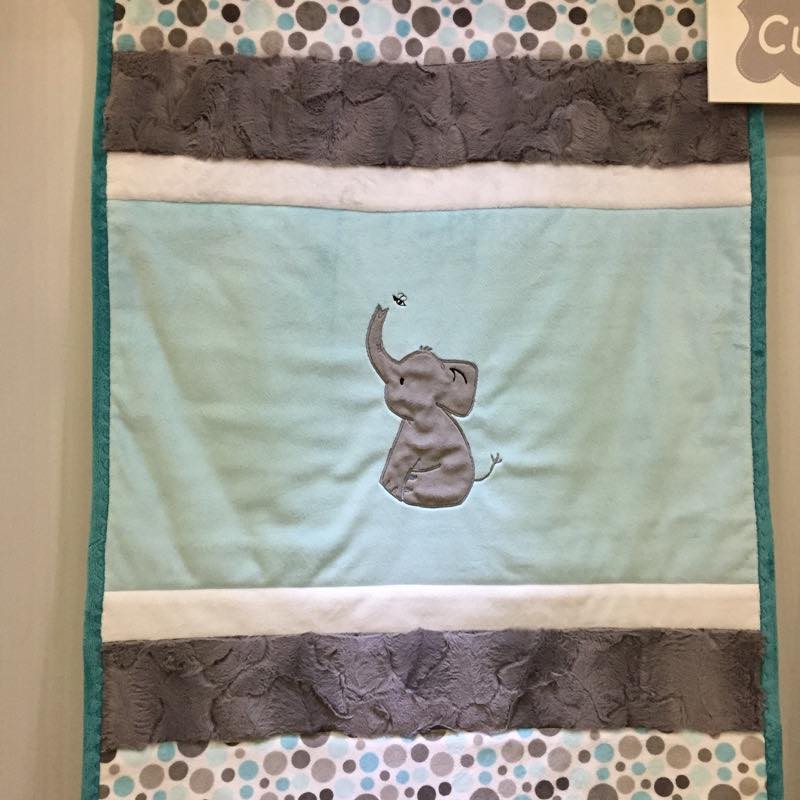 We also unveiled our new Cuddle® kits for 2019, and let's just say they were a grand slam. From quirky kits covered with frogs, leaves and lily pads, to fun rainbow-themed kits, there were plenty of oohs and ahs as attendees stopped by our booth all weekend (especially with our Sulky Lullaby Cuddle® Kit Frankie and Sulky Lullaby Cuddle® Kit Enchanting Elephant).
The standout kit of the year was our Read to Me Cuddle® kit that includes the pattern and fabrics for the top, backing and binding for the blanket, as well as one fabric panel and instructions to create a super cute Cuddle® soft book.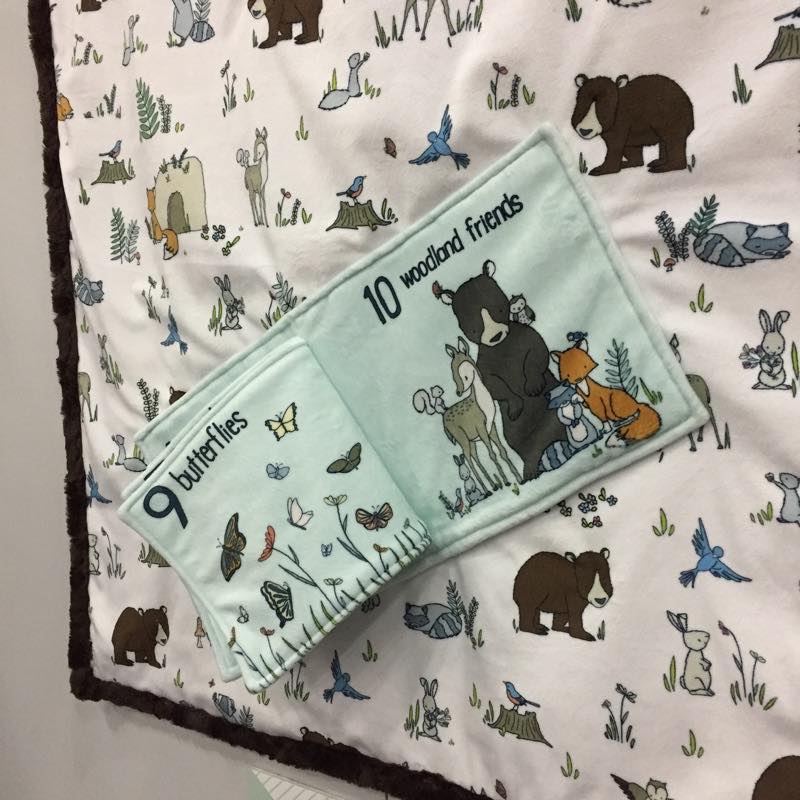 Overall, the fall 2019 International Quilt Market was an action-packed week filled with fabric, familiar faces and new Shannon Fabrics family members (also called customers). If you weren't able to swing by the booth this time around, don't worry — we'll be at the 2020 International Quilt Market in Pittsburgh this coming spring.
You can find Shannon Fabrics at independent quilt shops and fabric stores, or use our Store Locator to find online shops and shops near you.
Stay in the know! Join our mailing list, subscribe to our blog and connect with us on social media — Facebook, Instagram, Pinterest, Twitter, and YouTube.