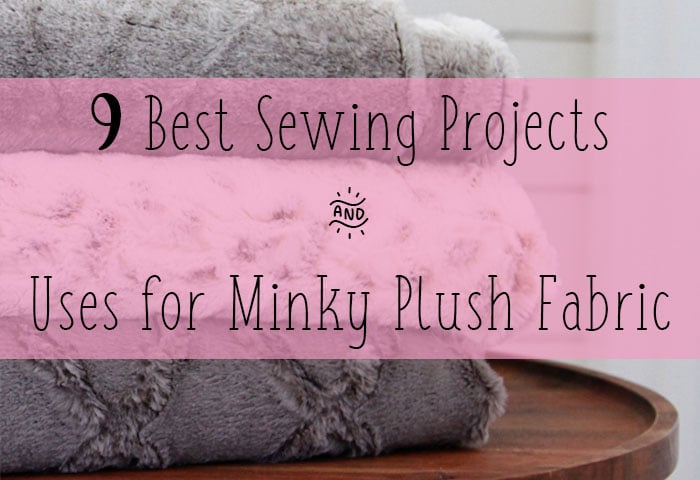 Minky plush fabric is one of the most versatile and useful fabrics around. Not only is minky super soft, durable and available in a wide range of colors and patterns, but it can be used in ways you might not expect.
Before we get into these fun sewing projects, let's first define what "minky" fabric is.
Minky is the general term for unbranded microfiber plush fabrics, and these fabrics are usually made in either China or Korea. Here at Shannon Fabrics, we sell Cuddle® minky fabric, which is trademarked by us and made in Korea with a high-quality, thicker pile (and a two-way vs. four-way stretch).
Think Kleenex and tissue — Kleenex is a brand of tissue, just as Cuddle® is a brand of minky fabric.
READ MORE: Top 5 Minky Fabric Problems, Concerns & Solutions
It's no surprise self-binding baby blankets and throw blankets top the list when it comes to the most popular sewing projects and patterns for minky fabric, and trust us, we'll cover those. But today, we're especially excited to highlight several other minky fabric sewing projects that are easy to make, functional and look great, too.
From quilt backings to pet beds, here are nine of our favorite sewing projects and patterns for minky plush fabric.
9 Best Sewing Projects and Uses for Minky Plush Fabric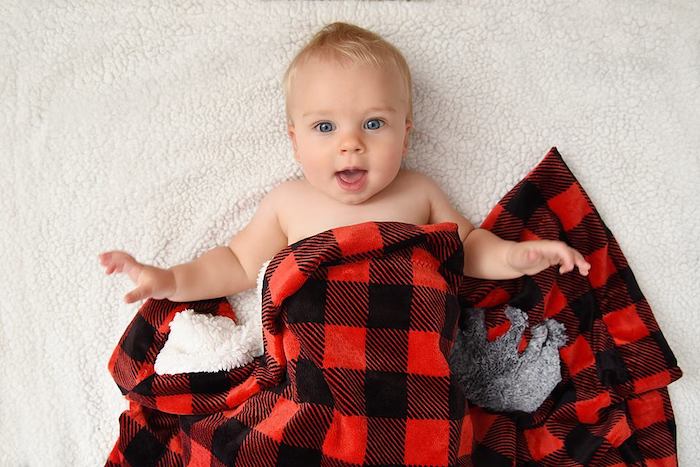 Minky Plush Fabric Self-Binding Baby Blanket Pattern
Due to its overwhelming popularity, we had to start our list with a minky plush fabric self-binding baby blanket (say that five times fast!).
The color combinations are virtually endless, and here at Shannon Fabrics, we manufacture our minky plush fabrics in regulated and certified factories to guarantee our fabric is both hypoallergenic and toxin free.
Click here for our free self-binding baby blanket & lovies pattern. It outlines all the fabric requirements and supplies required to make the blanket, as well as step-by-step cutting and blanket assembly instructions.
If you'd like to supplement this pattern with some visual aids, we also collaborated with Jenny Doan of Missouri Star Quilt Company to create this self-binding baby blanket video tutorial.
Minky Plush Fabric Throw Blanket Pattern
In case you were feeling a bit jealous of the cute self-binding baby blanket above, don't worry, we have something for adults, too!
This minky plush fabric throw blanket is super easy to make and give as a gift — or make two and keep one for yourself! It can be sewn with a variety of minky fabric textures and colors, and adds a bit of luxury and warmth to any home.
You can find our free minky luxe throw blanket pattern here, complete with assembly instructions and fabric and supplies recommendations.
Like the baby blanket, we partnered with Missouri Star Quilt Company (this time with Jenny's daughter-in-law Misty) for a fun live how-to video tutorial.
READ MORE: How Much Does Minky Plush Fabric Cost? A Guide to Minky Fabric Prices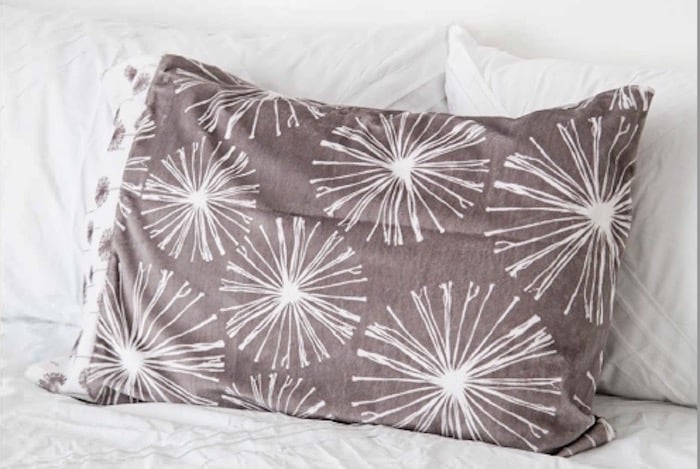 Minky Plush Fabric Pillowcase Pattern
Keeping a variety of minky fabric pillowcases in the closet is an easy way to switch things up as seasons (or moods) change.
This eight-step minky fabric pillowcase pattern makes sewing a breeze, and the dimensions can be customized depending on the size of your pillow.
Feel free to get creative here — this pattern works great for not only basic minky solids, but embossed minky fabrics and faux furs.
If you're feeling adventurous, this Silly Cuddle® Monster Pillow pattern is a fun challenge and a great gift for a little monster in your life.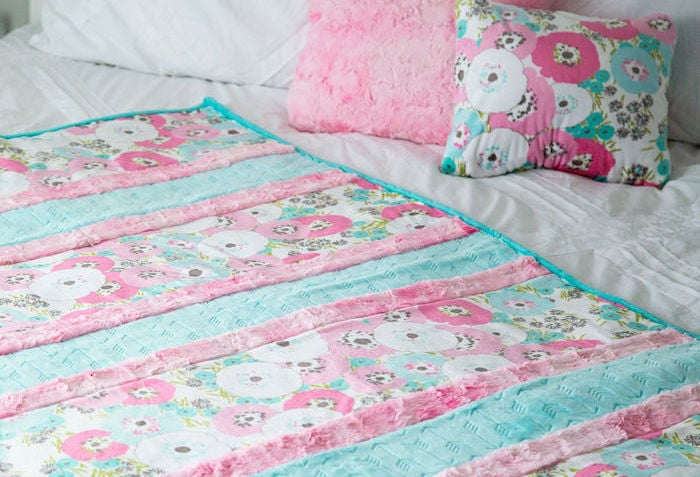 Minky Plush Fabric Strip Quilts (Quilt-as-you-Go)
Strip quilts, also known as "quilt-as-you-go" quilts, are one of the most popular ways to create a quilt at home.
Not only are they simple and easy to manage, but they also look amazing and can be customized in just about any way you can imagine. Strip quilts look especially nice made from minky plush fabric, and they're comfy and cozy right from the start.
READ MORE: What is Minky Fabric? (Material, Textures, & Projects)
You can always create a minky strip quilt with a stash you have at home, but don't forget our Cuddle® kits give you all the fabric you need to get started.
We've even created a handy Kids Cuddle Strip Quilt pattern you can download for free, and we partnered with Fat Quarter Shop to create a comprehensive video on how to make and bind a Cuddle® strip quilt, too!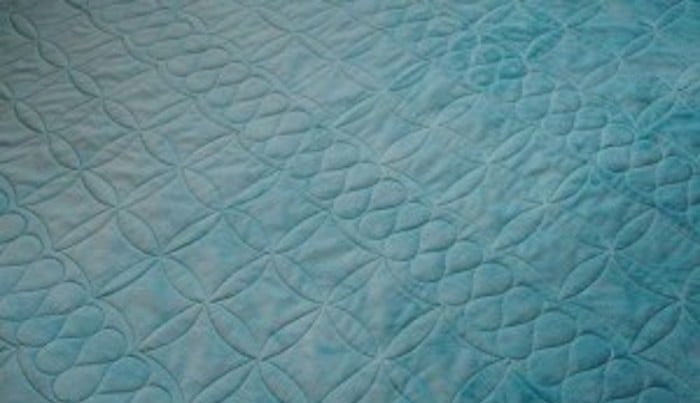 Minky Plush Fabric Machine-Quilted Backing
Take your minky plush fabric quilt to the next level with machine quilting!
This style of quilting adds a beautiful texture to any quilt, and minky fabric can be machine or long-arm quilted with or without batting. Batting is recommended for large quilts, as it adds more structure, weight and gives the quilting more definition.
READ MORE:7 Must-Try Minky Fabric Sewing Tips
Are you already envisioning machine-quilted backing on your next project?
Our free downloadable tip sheet on Machine and Long-Arm Quilting with Cuddle® is a great place to start.
We've also created resources on preparing your Cuddle® minky fabric quilt backing for machine quilting, as well as tips on machine quilting with Cuddle® minky fabric.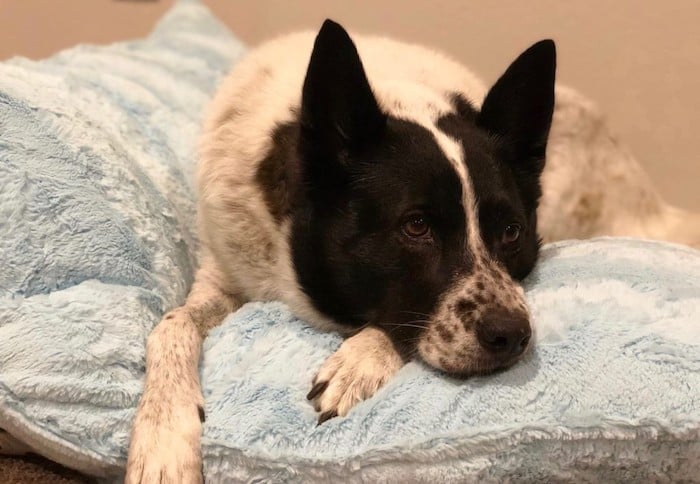 Minky Plush Fabric Pet Bed Tutorial
If you've ever left a minky throw blanket laying around, you know how much of an animal magnet minky fabric can be!
Cats and dogs like minky for the same reasons we do — it's warm, cozy and soft, and it's durable enough for years of daily use (machine washable is a big plus, too!).
We partnered with Rob Appell (formerly of Man Sewing) to create this Cozy Cuddle Dog Bed.
It's easier to make than you'd expect, and his step-by-step video outline shows all the little details you need to know when working on the project.
Like everything on this list, feel free to pick minky colors and textures that fit your décor best (or your dog's favorite color).
READ MORE: Minky Plush Fabric vs. Fleece Fabric: A Side-By-Side Comparison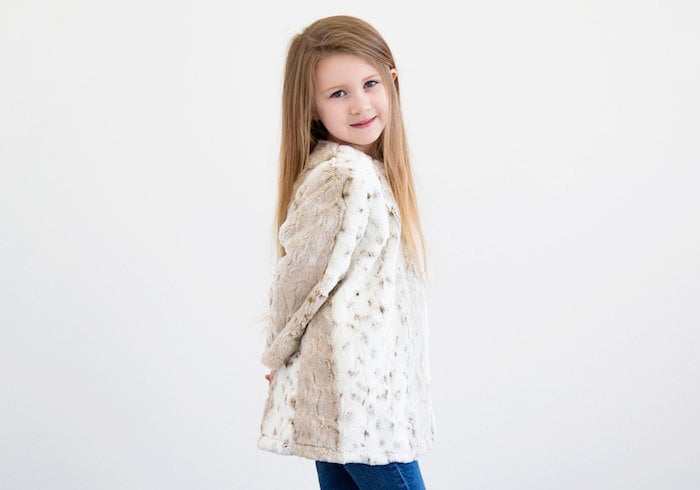 Minky Plush Fabric Apparel Patterns
By now you should be starting to realize just how versatile minky plush fabric really is, but you might be surprised to know it's also great for apparel.
We've seen minky used for anything from jackets and coats, to hats, vests and scarves. Minky fabric has a great skin feel for all day wearability, and the wide variety of colors can pull together a fun outfit.
We have lots of FREE video tutorials and patterns available, but we also encourage customers to check out McCall Pattern Company and Indygo Junction for other options.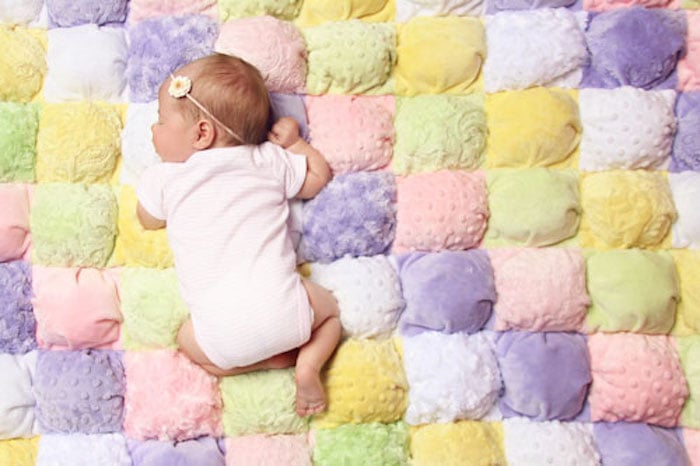 Minky Plush Fabric Puff Quilt Tutorial
This free Cuddle® Puff Charm Quilt tutorial is one of our most-popular tutorials on our site.
With over 400,000 views on YouTube alone, Jenny Doan from Missouri Star Quilt Company walks you step-by-step on how to make a puff quilt, and it features minky plush fabrics from our Cuddle® classics collections.
She called it "the softest quilt you'll ever feel," and who are we to argue?
Minky puff quilts are one of the quickest and easiest quilts to sew, and can be made in any size for any occasion. Plus, since it's made with minky plush fabric, it can be enjoyed immediately with no break-in period.
Once you've made this minky puff quilt, we recommend tackling our Tuscan Cuddle® quilt pattern or minky strip quilt next!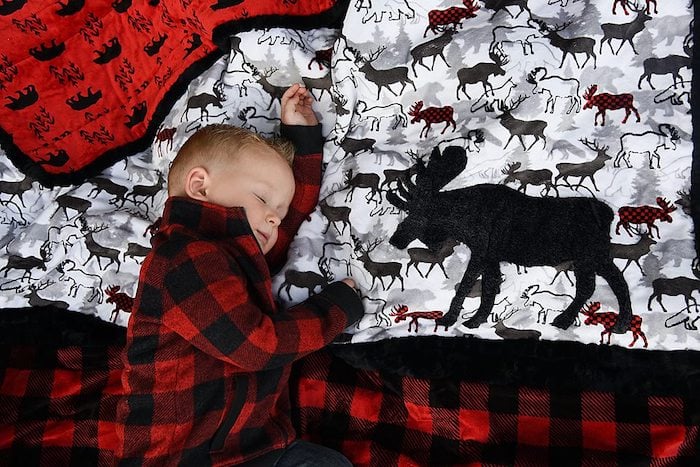 Minky Plush Fabric Applique
Did you know minky plush fabric works great as an applique?
As long as you use the right technique, a minky fabric applique can make a sewing project pop by adding extra color and texture.
We admit, there's a bit of a learning curve when it comes to working with minky plush fabric, especially as an applique. Here, we've provided tips and tricks on how to use minky fabric as an applique, although a general knowledge of fusible applique techniques is assumed.
This beautiful applique sailboat pillow pattern is perfect for a nautical-themed room or vacation getaway.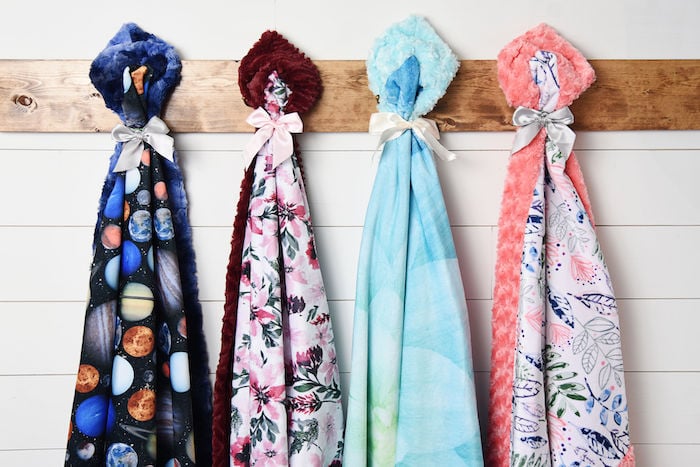 Looking for more?
We hope you're inspired and ready to start sewing!
As you can see, minky plush fabric can be used in a wide variety of sewing projects. These are just a handful of examples — once you work through this list, be sure to check out our complete library of free patterns and video tutorials that cover a wide range of minky plush fabric projects.
READ MORE: The 6 Best Minky Plush Fabric Wholesalers (Reviews/Ratings)
We've also compiled a collection of free resources that include tips and tricks on how to sew with minky plush fabric.
To purchase minky plush fabric for your next sewing project, use our store locator to find available fabric near you!