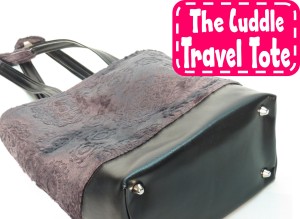 Hi! This is Bia from Ms.Elaineous back again with another awesome project! You know that I love to explore other uses for Cuddle and this tote bag is no different...and it's all about texture: Cuddle and faux leather!
The final bag measures 12 1/2" tall, 10" wide, and 6" deep - the perfect size for almost any trip. I used Majestic Embossed Mirage Ash from the Shannon Studio Cuddle Collection. This Moroccan-inspired fabric makes me want to hop a flight to Fez and navigate the medina in this capital city!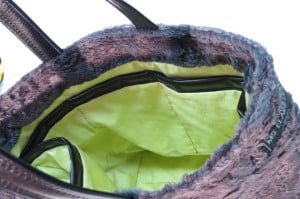 The tote is fully lined with one interior pocket (and directions for an optional second pocket) and includes tips for working with faux leather, headliner/scrimback sew foam interfacing, and Pellon Easy Knit interfacing. You can also add a small piece of vinyl flooring to the bottom to prevent that droopy-tote look!
DOWNLOAD YOUR PATTERN HERE: Cuddle Travel Tote!
Be sure to share pictures of your tote on Facebook. On Instagram use #cuddletraveltote - we'd love to see what you've made!
And, to WIN THIS BAG, comment below with the hashtag #cuddletraveltote!
For more free patterns, please visit my website — www.mselaineous.com
You can check out more of my patterns – available for download in my Craftsy Pattern Store.