We're excited to share our Q&A series featuring exemplary quilt and fabric shops all around the country that sell Shannon Fabrics products. To nominate a shop in your area, please let us know in the comment section below. #shoplocal
Willow Tree Fabrics is a bit different than other shops we've highlighted on our Sewciety Blog — they're a home decor fabric store that carries drapery and upholstery fabrics! A staple in the Decatur, Alabama area, they specialize in decorator fabric, professional custom sewing services and more. After owner Ashley Coulson took over in 2008, Willow Tree Fabrics has grown into a 15,000 square-foot storefront and has become the go-to destination for those with redecorating projects.
This winter, our National Educator Teresa Coates (and Hawke, of course) will be stopping by for the last episode of Season 8 of Sew Together Tuesday to broadcast LIVE from the Willow Tree Fabrics shop floor (she'll be teaching a couple workshops, too)! Click here for more details and information about our Sew Together Tuesday series.
To learn more about and see the latest from Willow Tree Fabrics, visit their website, stop by their shop in Decatur, Alabama, give them a call at 256-350-6677 or email owner Ashley Coulson at willowtreefabricsinc@gmail.com.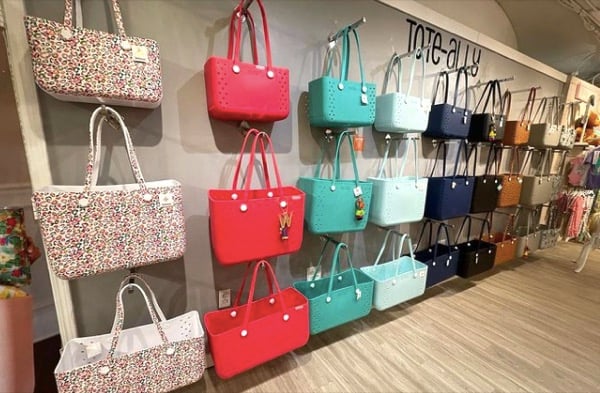 Shop Spotlight: Willow Tree Fabrics
SF: What's the history of Willow Tree Fabrics?
WTF: I purchased an existing store in 2008 right before the housing and market crash that year. The store had changed hands once before I took over. I had been sewing from a young age and was always interested in fabrics and sewing, so much so that I got my degree in Apparel Design from Auburn University.
The previous owners carried a small amount of Shannon Fabrics products, but since there wasn't another store in the area that carried any minky fabrics, we built up our inventory to carry an assortment of products. We also use a lot of the Cuddle® fabrics to make items that we sell and monogram — throws, baby blankets, bibs, and lovies.
SF: How has your shop evolved over the years?
WTF: The biggest change to our store has been size and volume. When I bought the store, we were in a tiny 1,500 square-foot location in a strip mall. We are now in a 15,000 square foot location that we share with my husband's sewing and vacuum store. Since we can offer so many more fabrics and services, we are able to serve so many more customers, and in turn, our business has greatly increased.
The store also went from a more stale, low-end store that wasn't really sought after to a more middle- to high-end store offering current trends in decorator fabric, professional custom sewing services and more. We are now the largest store of its kind in North Alabama and have become the go-to destination for those with redecorating projects.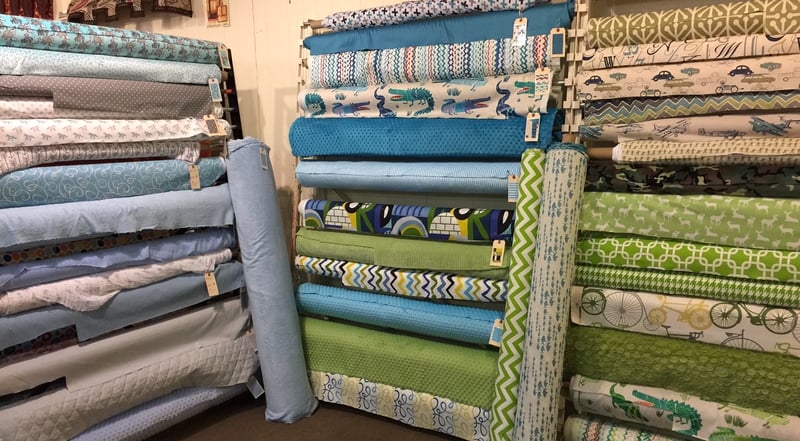 SF: Tell us one thing people might not know about your shop.
WTF: For those who follow Shannon Fabrics and Sew Together Tuesday, you might not know that we are not a quilt shop like all the others that have been hosts for STT. We are a home decor fabric store that carries drapery and upholstery fabrics. We also offer custom sewing, sell gift items and do monogramming. You will find some quilt fabrics here though in my husband's sewing shop (we share a building).
SF: What's your shop's motto or tagline?
WTF: Willow Tree Fabrics - Home Decor Fabrics, Monogramming and Gifts
SF: Describe your shop's aesthetic in five words or less.
WTF: Friendly, accommodating, one-stop-shop
SF: What's unique about your shop?
WTF: We carry a wide variety of things that really makes us a one-stop-shop for sewing projects, home decor and gift items.
SF: What is your best-selling Shannon Fabrics product?
WTF: For years our best sellers were the Cuddle® Dimple fabrics in baby colors. In the past three years, we have sold quite a bit of Luxe Cuddle®, especially in the patterns that look like animal skins.
SF: Do you sell online?
WTF: Not really. We have a website that I would love to be able to sell on, but I don't have the time or manpower to get it done.
SF: What top projects are on the must-make list right now in your shop?
WTF: Our shop's projects are a little different than most - draperies, re-upholstery and pillows.
SF: What do you love most about creating (or seeing customers create) DIY projects with the fabrics you sell?
WTF: Most people have a hard time visualizing what their finished project will look like using a specific fabric. We always love seeing projects using our fabrics and getting to share them with more customers.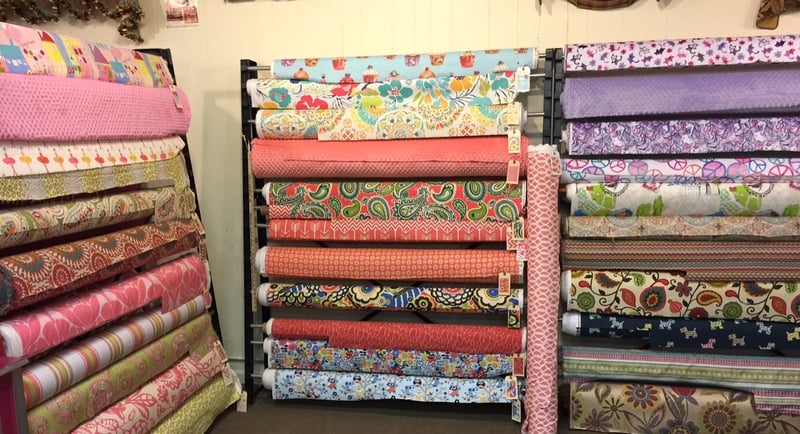 SF: What current quilting, sewing or crafting trends inspires you? Where do you get your inspiration?
WTF: I really love seeing the use of more color now. For a few years in home decor, everyone was doing all neutrals and very bland palettes. I love lots of color and pattern, so I'm happy to see more colors and bolder prints coming back in style. I like to follow different accounts on Instagram to see what others are currently doing. Occasionally, I will flip through a magazine to get new inspiration.
SF: What's next for your shop?
WTF: I would love for us to have a greater presence in selling online. Right now we have a website, but it doesn't have much there. I try to post on social media, and we occasionally make sales through that outlet, but I know that online selling is where we need to be next.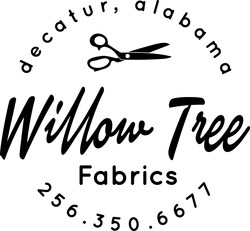 If you have any questions about Cuddle® minky plush fabrics or any of our Cuddle® Kits, feel free to contact our friendly, no-pressure customer service team at 866-624-5252.
Ready to start creating with Cuddle® minky fabric? Use our store locator to find a selection of Cuddle® minky fabric online or near you.