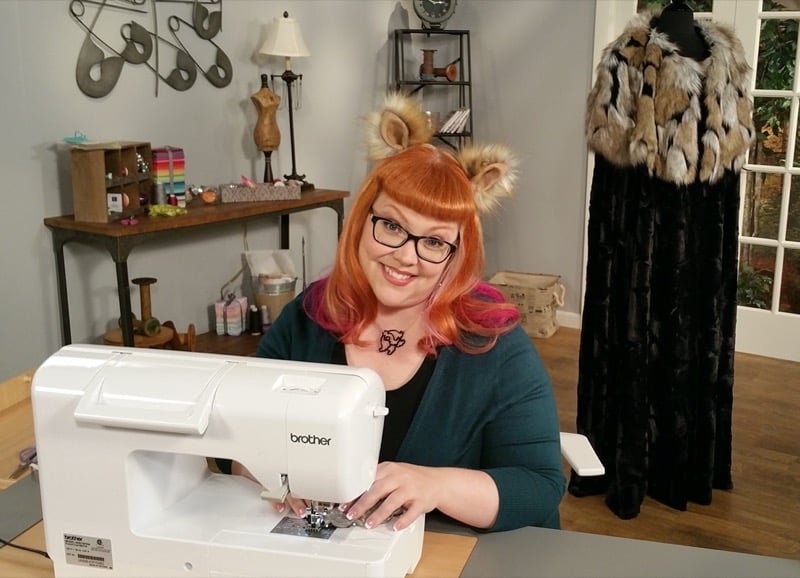 We were very excited to have Cheryl sew with our gorgeous faux furs to make a pair of cosplay wolf ears on an episode of It's Sew Easy TV!
For those of you who are not familiar with cosplay, it's essentially dressing up in costume for events such as Comic-Con, or other gatherings. Creating the costumes can be, in itself, the most fun process of the entire experience, and it's always amazing seeing what intricate designs amateur home sewists create.
Using the right fabric is always crucial when planning and designing a costume, and no surprise Shannon Fabrics faux fur has become a favorite throughout the cosplay scene.
READ MORE: 11 Cosplayers You Should Be Following on Instagram Right Now
There are lots of ways to use faux fur in your cosplay, but it can be a little tricky to work with if you haven't used it before. Here are Cheryl Sleboda's (of Sew Much Cosplay) top three tips for sewing with fur in your next cosplay costume.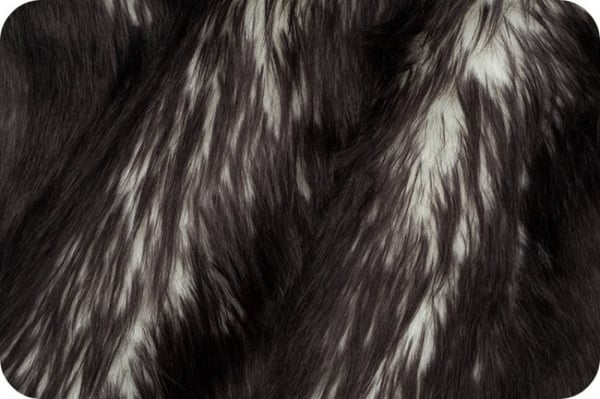 3 Tips for Sewing with Faux Fur for Cosplay
Draw your cosplay patterns on the faux fur backing with a permanent marker.
Tracing your patterns is a breeze when you trace your pattern pieces directly onto the back of the faux fur. By doing this, you eliminate trying to navigate around the pattern paper, weights or even pins to hold the paper on the fabric. Trace around with a permanent marker, then cut your pieces.
Cut only through the knit backing with scissors or a craft knife.
If you take a pair of shears to your faux fur to cut it, you will cut the pile of the fur as well. This gives your fur a "bad haircut" look. To keep the length of the pile, just slide scissors between the fur pile and the backing and gently snip through the backing part. Instead, you can also use a craft knife to gently score the knit backing, making sure you don't press the knife down into the fur, cutting any of the pile. This makes your fur able to keep its proper length inside your seam allowances.
READ MORE: 7 Must-Try Faux Fur Sewing Tips
Use a new toothbrush or comb to pull out the fur from the seam allowance.
Even if you try hard to push the fur pile out of the way of your seam, long faux fur pile is likely to get stuck inside the seam allowance. To pull it back out from the front side of the fabric, gently rub a comb or new clean toothbrush along the seam allowance, combing the fibers back out of the seam.
We hope this helps you with your next faux fur project! For more cosplay faux fur ideas and fun, visit Cheryl at Sew Much Cosplay.
To learn more about faux fur fabric, check out our free tips and tricks and follow us on Facebook, Instagram and Pinterest for new releases and daily tips. Subscribe to our YouTube channel for hands-on tutorials and instructional videos.
If you are a wholesaler and would like to purchase our faux fur fabric, or just chat about faux fur in general, feel free to contact our team of friendly customer service associates at (866) 624-5252. If you are a consumer, please use our store locator to find faux fur fabric near you!