Spring? What spring?! It's me, Jayme, aka "Finding Sweet Land" in the quilting community, back on the Shannon Fabrics blog. This past week I thought we were on the up and up here in Eastern Idaho. The temps were getting into the 40's and we were getting lots of rain. The showers had about taken away 90% of the snow on the ground and it smelled like spring. I love the smell of rain after months of snowing. I had a spring post planned for the coming weeks, but the past two days we've gotten another foot of snow here (also expecting snow all week next week) and all I want to do is jump back in my bed with all of my Cuddle® blankets.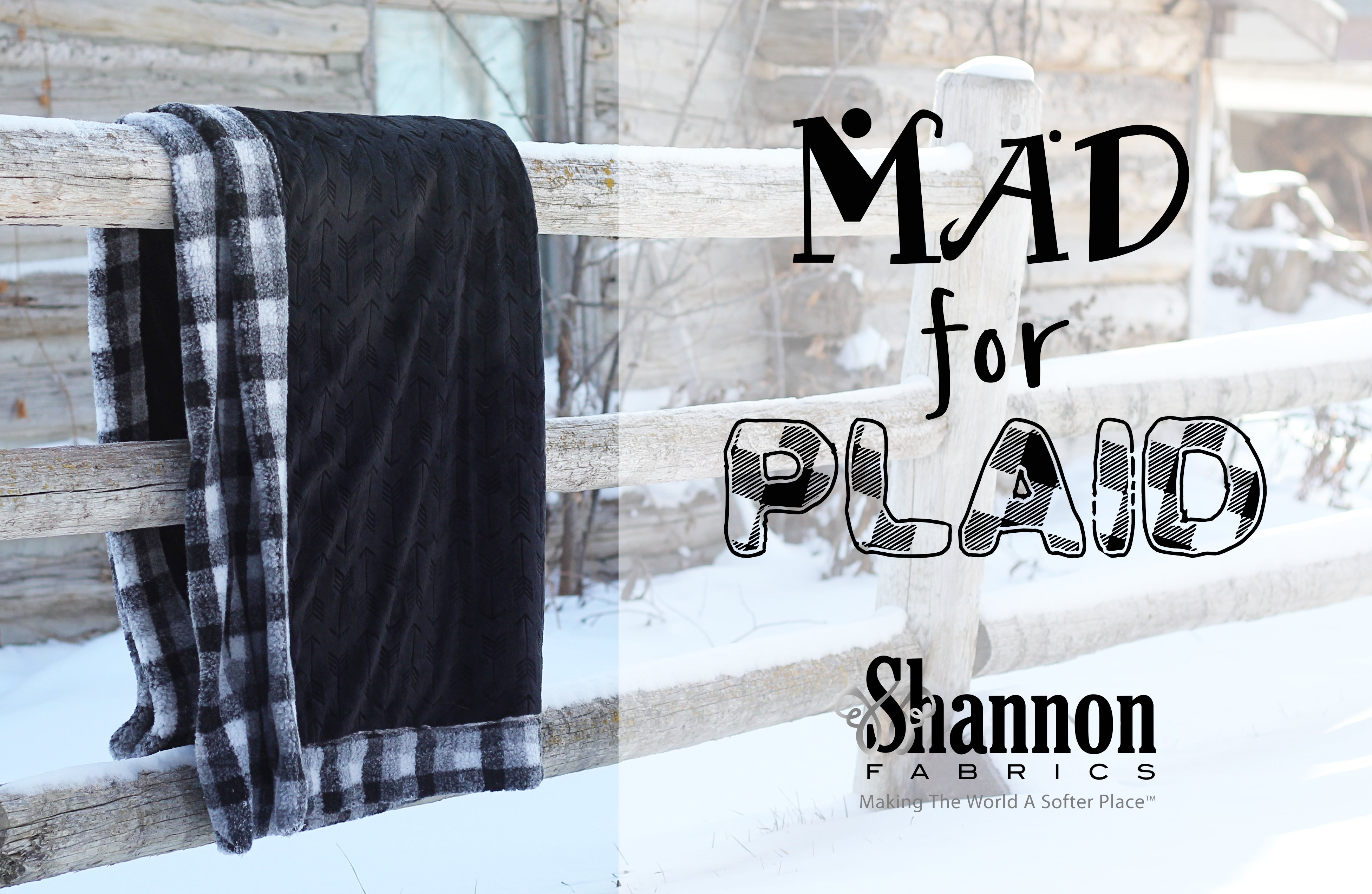 My newest addition is this adult size Berber Check throw version of the "Self Binding Baby Blanket" pattern you can find on the Shannon Fabrics website.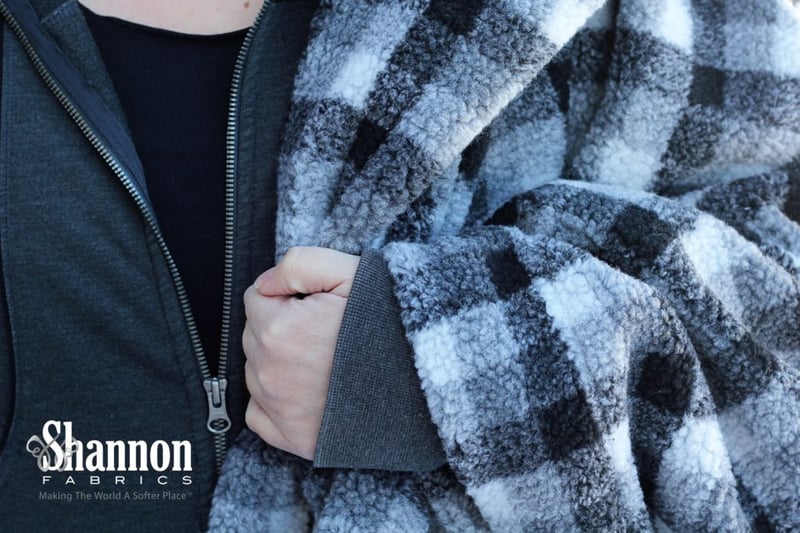 I followed the same basic instructions as the pattern, but changed my outer measurements (Berber Check in Charcoal) to 54" x Width of Fabric (54" x 60"), my inner measurements (Embossed Arrow Cuddle® Black) to 46" x 52", and I drew my lines at 3" in so that I would have a 3" "border" around the front of my blanket.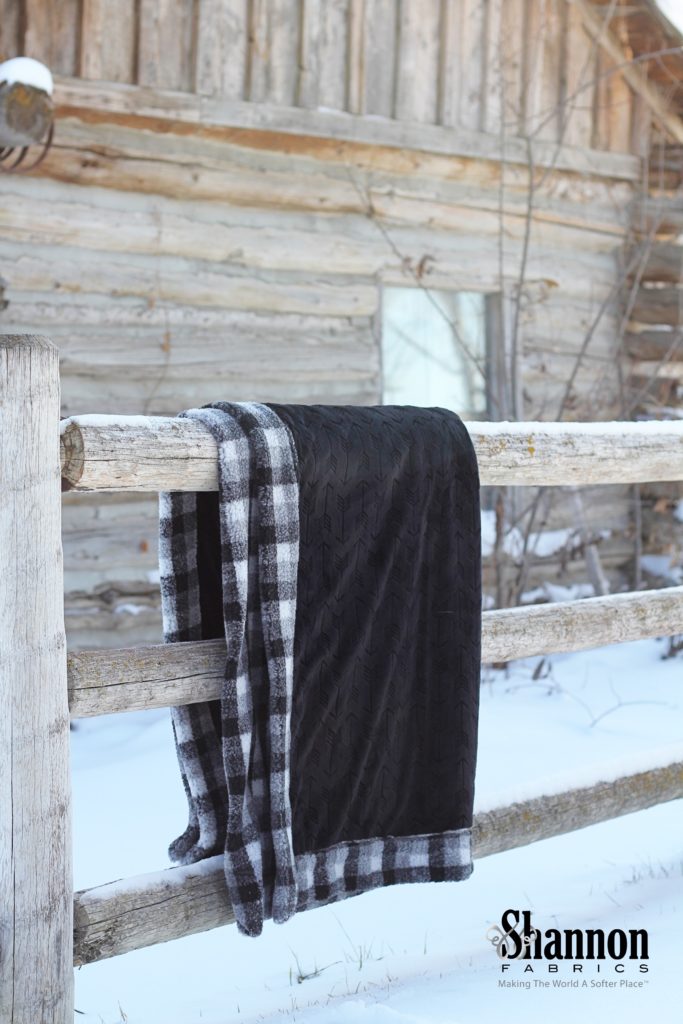 It's the perfect throw size blanket for my guy. Of course, I plan to be sitting right next to him on the couch with the majority of it on my legs when he plans on using it. Lol!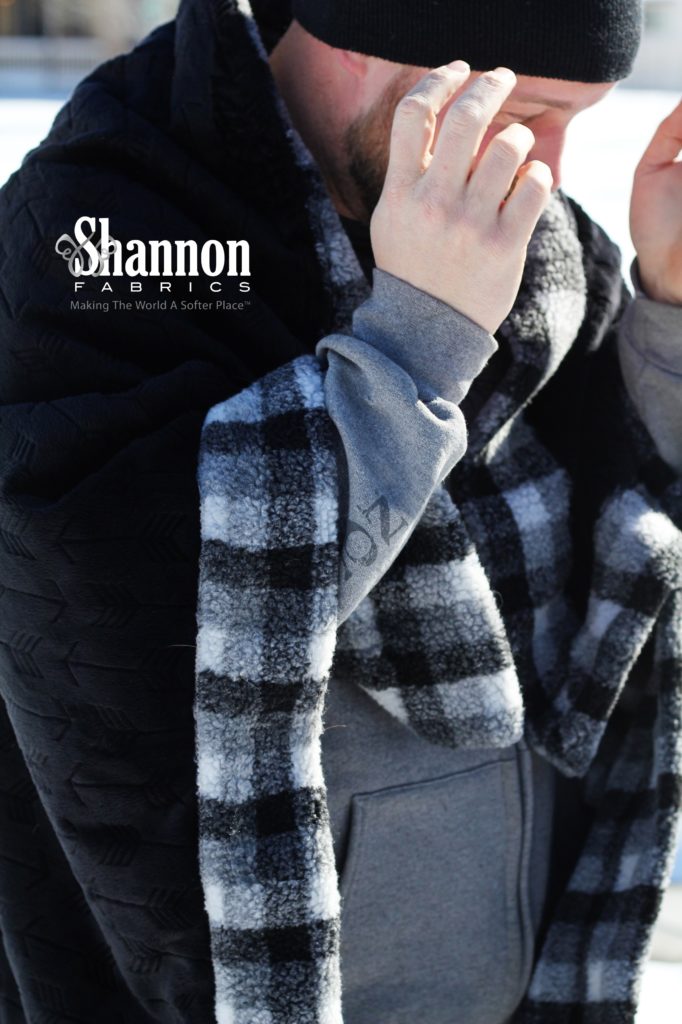 Anyway, this blanket works really well in the winter, and will get us through spring and on into the summer where I plan on using it on several summer camping trips.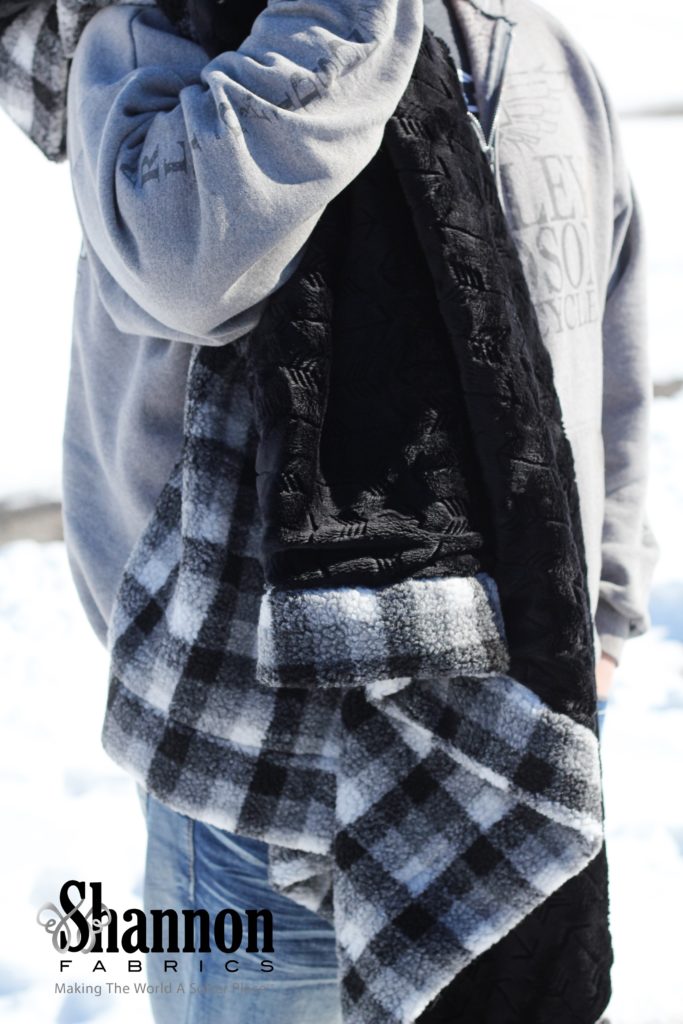 I love Berber Check fabric from Shannon Fabrics and I already have another project in mind. I think a trapper hat (or two) would be perfect use of my scraps.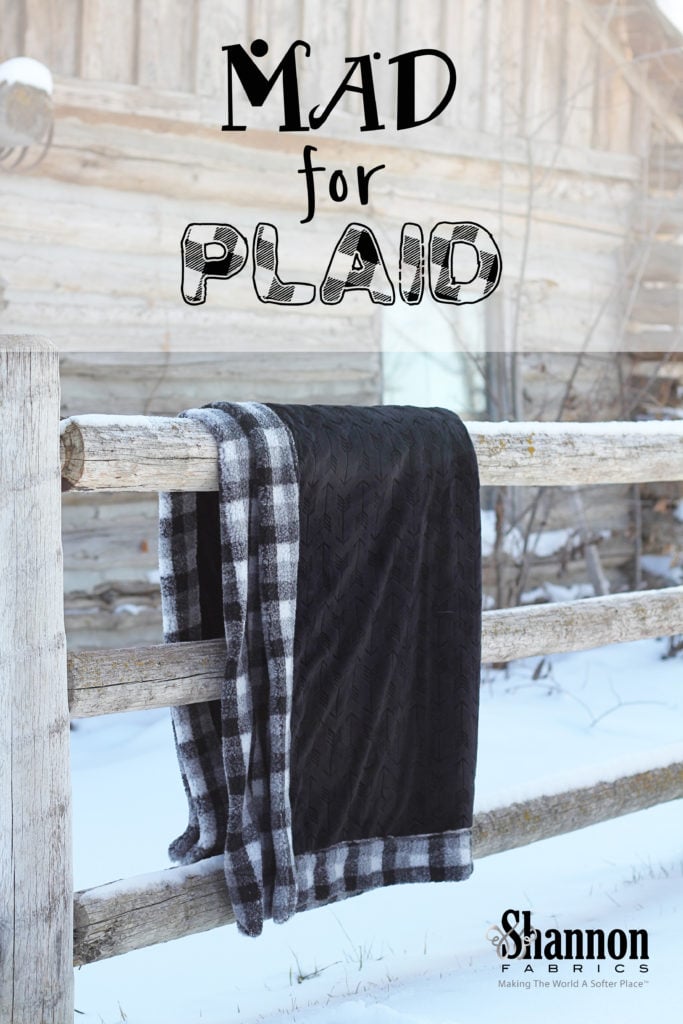 If you are wondering, you can find Shannon Fabrics at you LQS local quilt shop and fabric stores, and online at fabric.com, theminkyboutique.com, and fabricdepot.com. You can also check out their Store Locator!
You can Join their mailing list and Subscribe to their blog. And, be sure to follow them on social media – some of my favorites are: Facebook, Pinterest, Twitter, YouTube, and especially Instagram! It's a great way to stay in the loop about new products, patterns, and to see what other people are making!
Hugs from Idaho,
Jayme