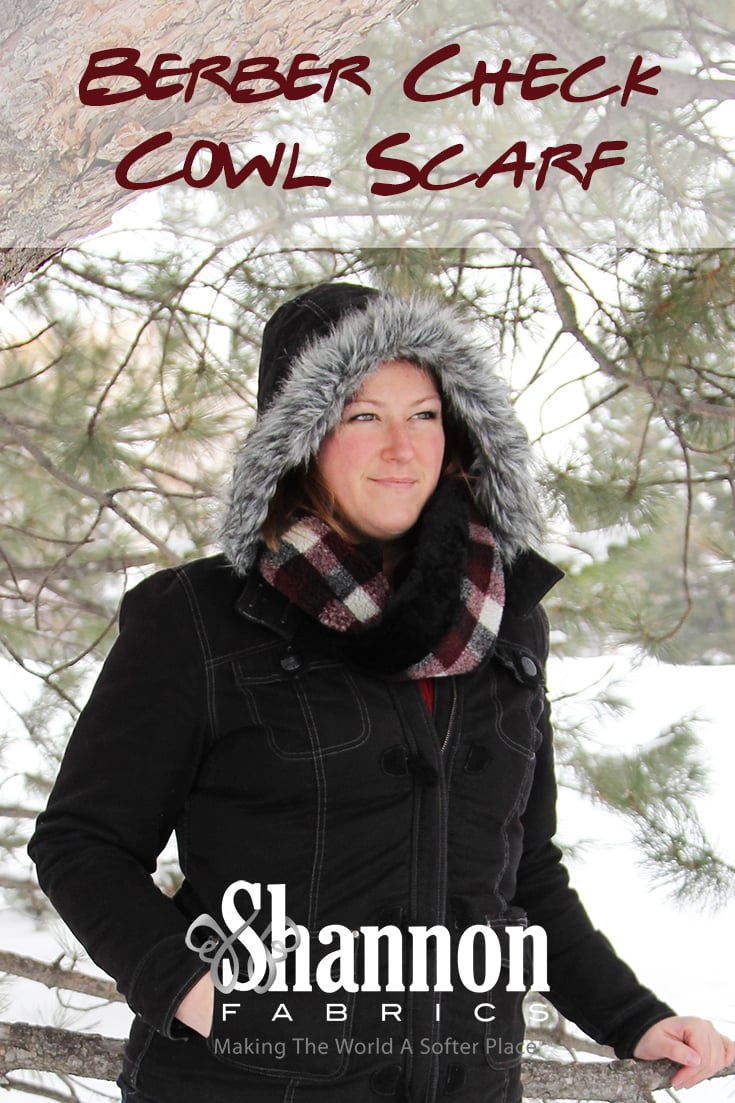 Hello my wonderful Sewciety readers! This is Jayme, aka "Finding Sweet Land" in the quilting community. A couple days ago I had the opportunity to work with Shannon Fabrics new fabric, the Berber Check. The Berber Check fabric comes in 5 different colors and is awesome for blankets, scarves, home décor, etc.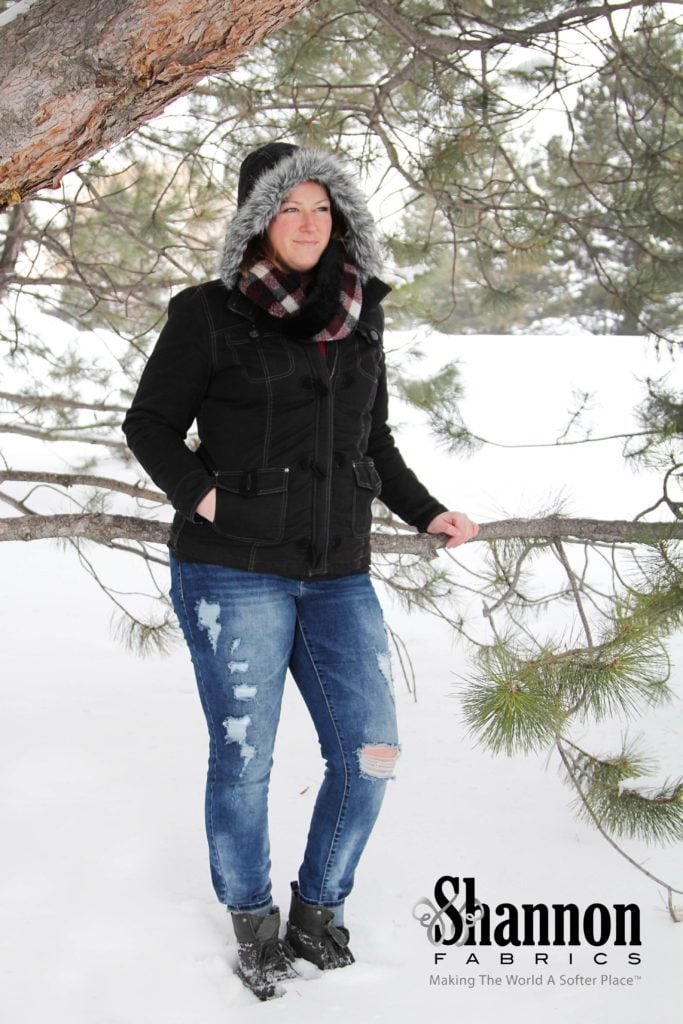 If you need something trendy for your winter needs or even something "manly" for the guy in your life, these fabrics are it! I used the free "Team Spirit Infinity Scarf" pattern (off of the Shannon Fabrics website). I wanted it to be super soft on the inside so I lined it with Embossed Cuddle® and made it reversible. I used Berber Check in Burgundy and the Embossed Arrow Cuddle® in Black. You just need 1/3 yard of each fabric to make one scarf (you'll have a bit of extra fabric left over).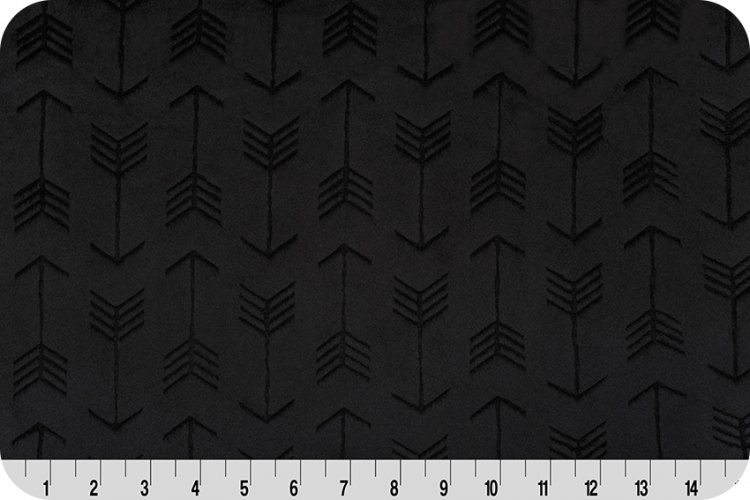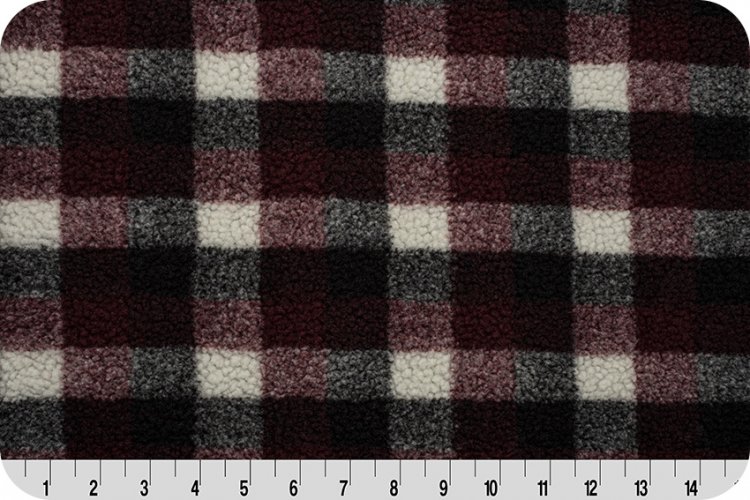 I love all of the colors. I think I might make something with the Charcoal next!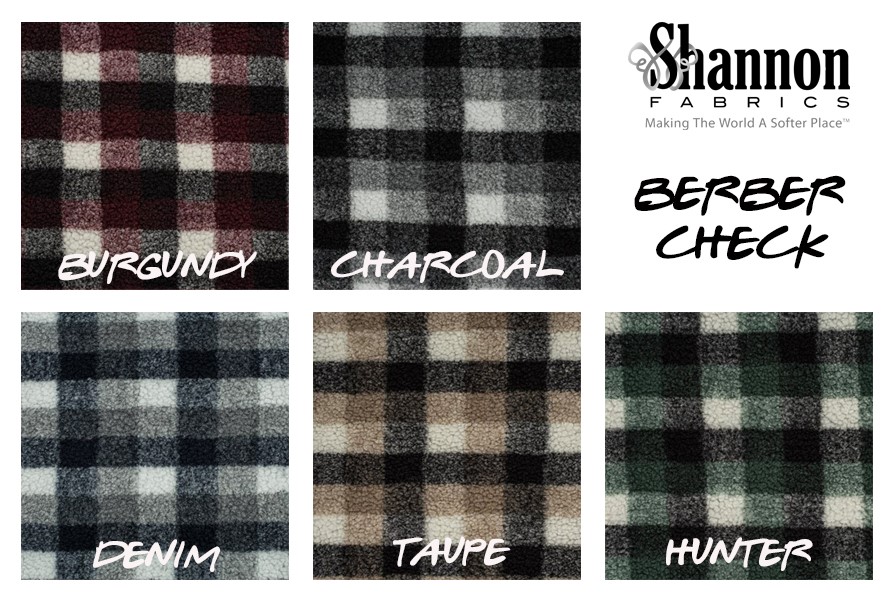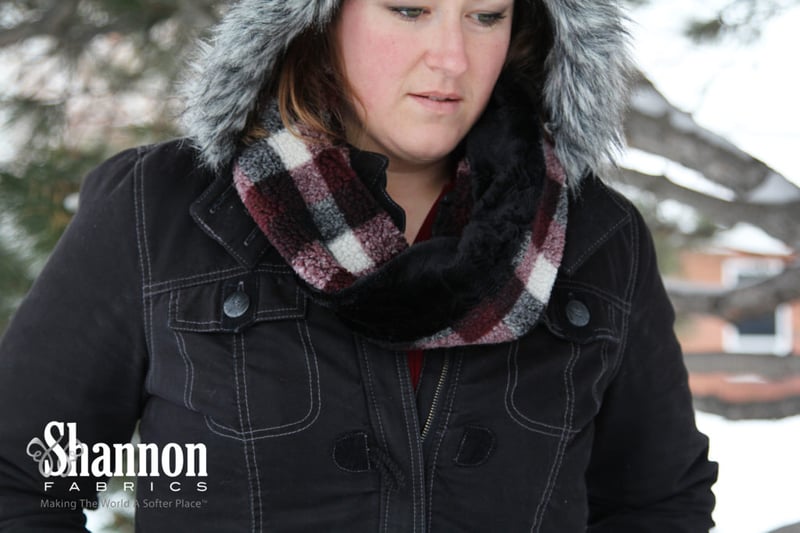 It was a very simple project and the Berber Check was so easy to work with. This new scarf gives me plenty of warmth and I need that from the all the snow we've had in the past few weeks in Idaho. It also gives me the awesome look of the plaid trend I've been seeing on social media.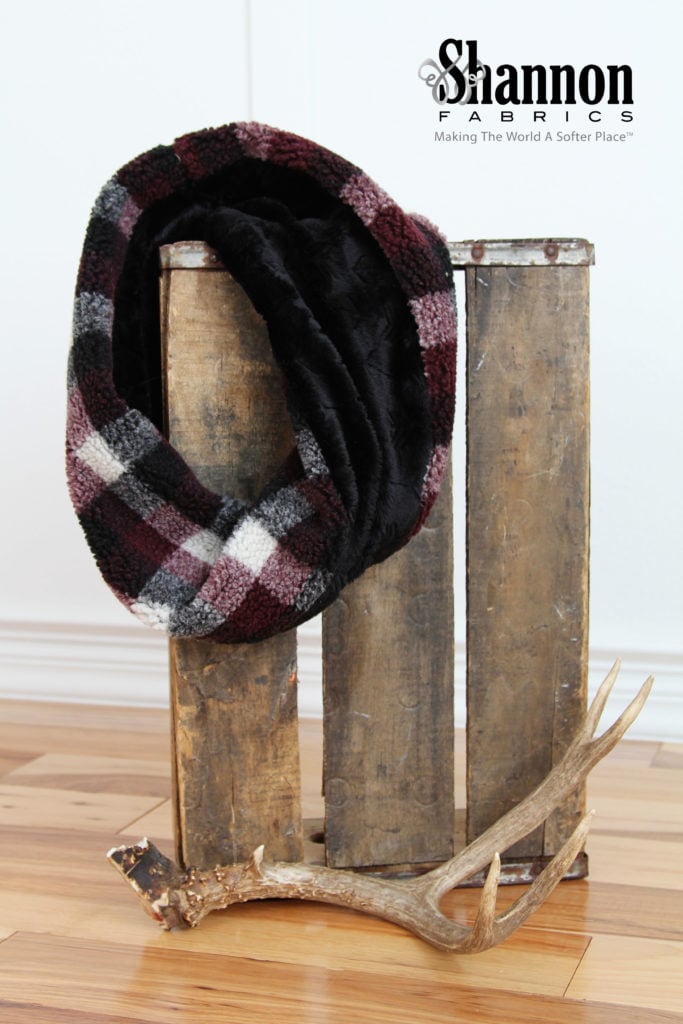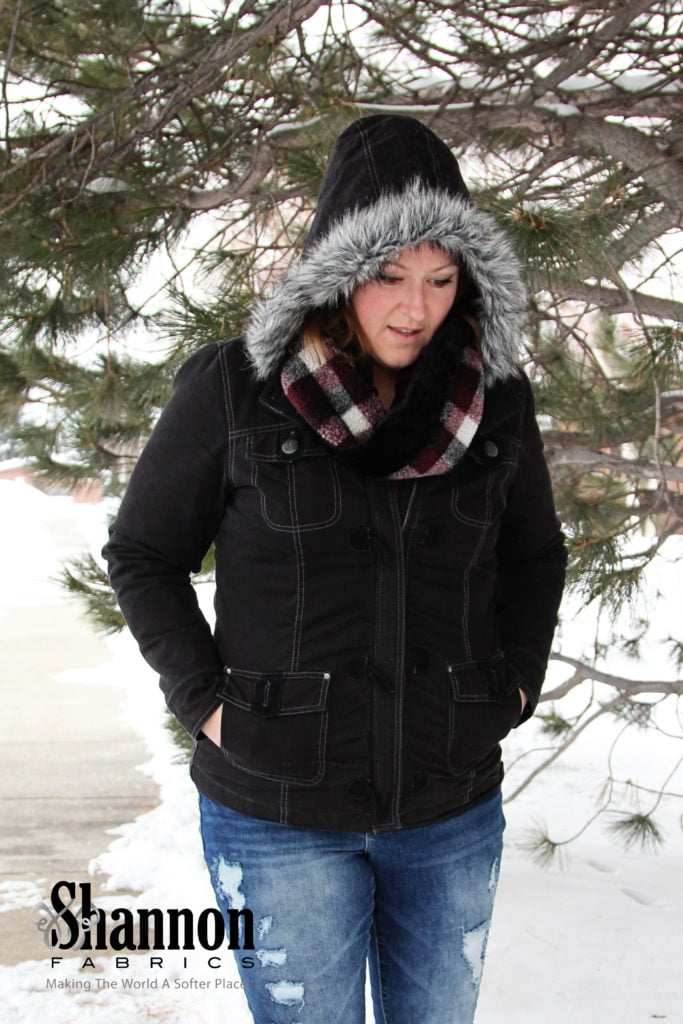 Follow Shannon Fabrics on your favorite social media outlet! It's a great way to stay in the loop about new products, patterns, and to see what other people are making with their Shannon Fabrics!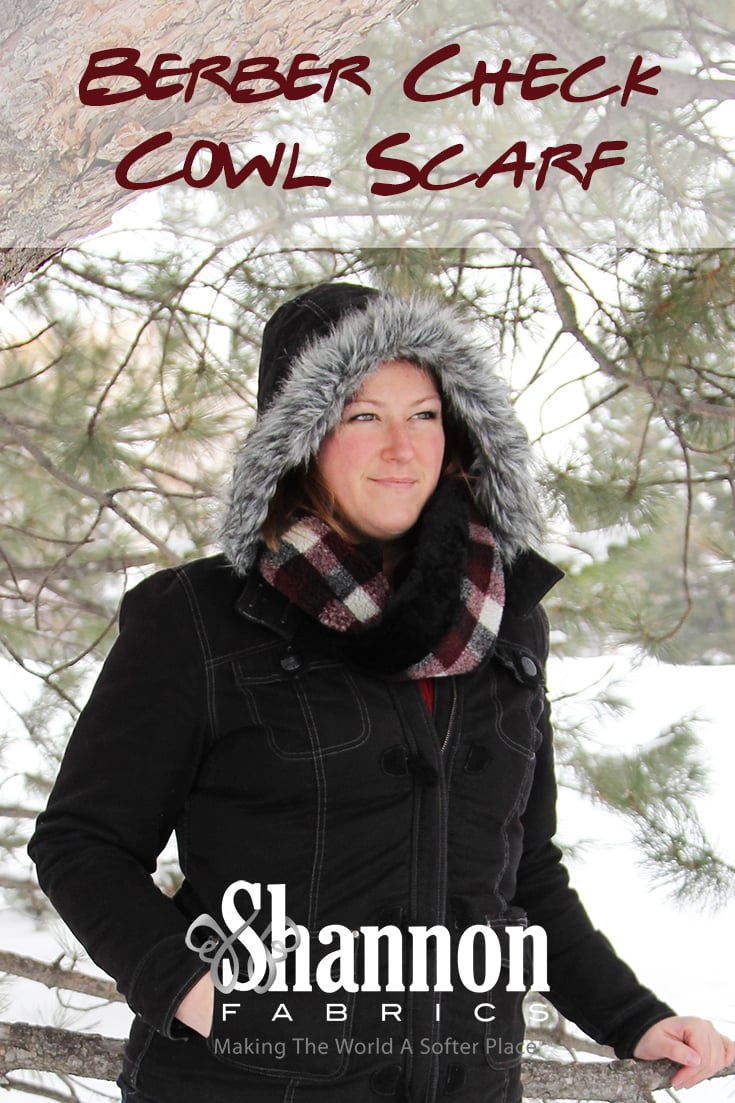 If you are wondering, you can find Shannon Fabrics at you LQS local quilt shop and fabric stores, and online at fabric.com, theminkyboutique.com, and fabricdepot.com. You can also check out their Store Locator!
You can Join their mailing list and Subscribe to their blog. And, be sure to follow them on social media – some of my favorites are: Facebook, Pinterest, Twitter, YouTube, and especially Instagram!
See you again soon!
Jayme