Hi this is Robin, from the creative team over at Fairfield, the makers of the Original Poly-fil® brand fiber fill, Soft Touch® pillows and your favorite selection of interfacing and battings. Our designers have been busy over the past few months with our new "Spaces" design initiative. This program showcases our products, our partners' products and our talented designers, while also inspiring you to create your own comfortable spaces using some of these products. Our newest "Space" is the Bohemian Bedroom.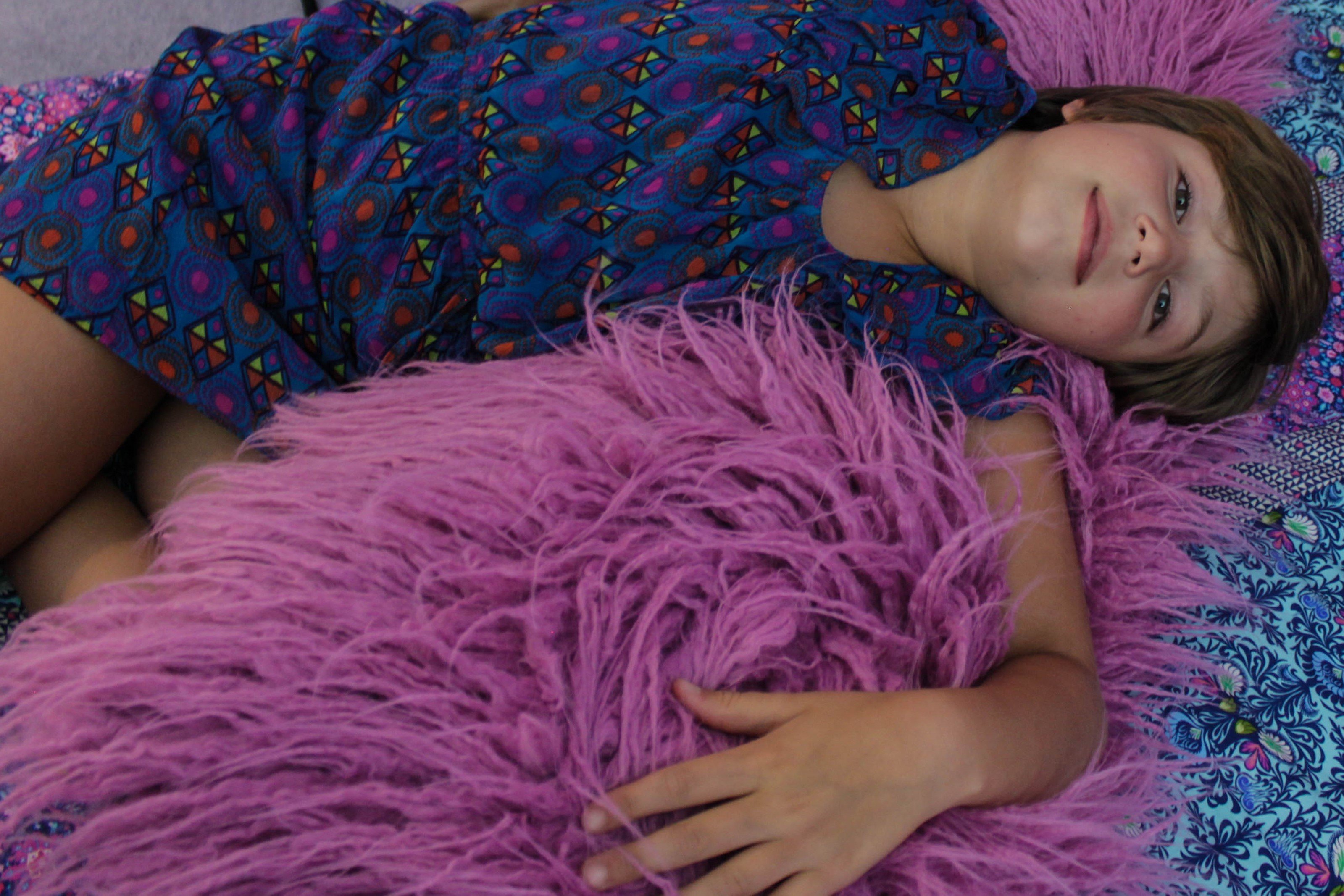 The Bohemian Bedroom was originally designed for a young girl, but change it up a bit and these projects would be perfect for a dorm room, first apartment or comfortable and inviting guest room. This Bohemian Bedroom collection includes a variety of projects using Luxurious Faux Fur and Cuddle® Suede from Shannon Fabrics, combined with fabrics from Amy Butler Designs. There is a custom comforter featuring the fabric of Amy Butler Designs, and a plethora of pom poms, storage bins, hampers, upcycled furniture... and even a unique and fun floor covering made with Cuddle® Suede.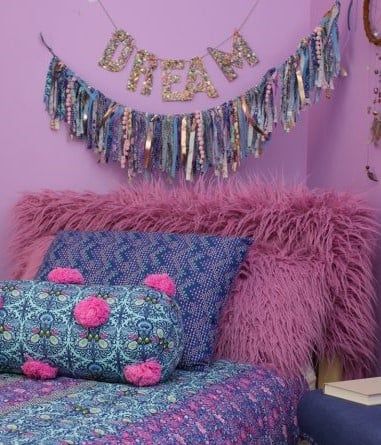 Here are a few of the projects.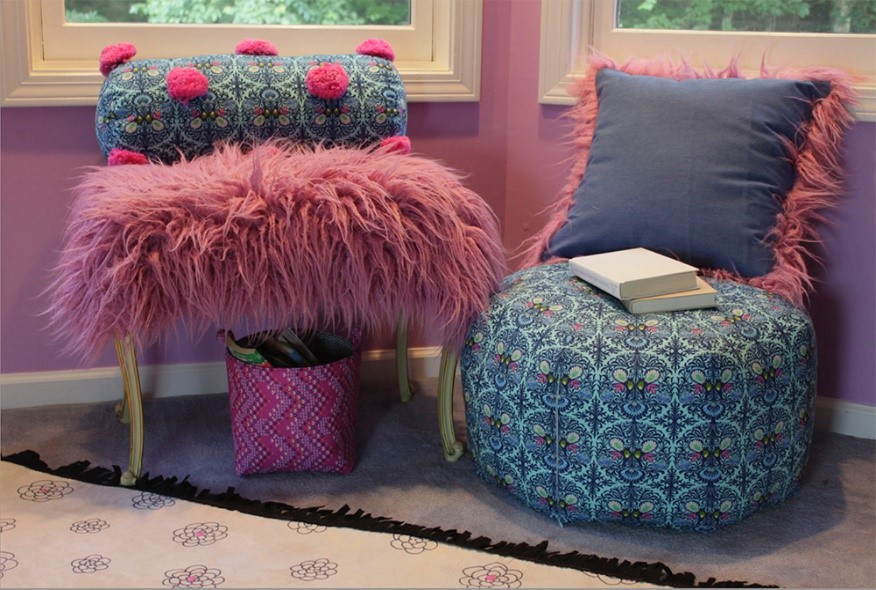 Look at this luxurious faux fur bench!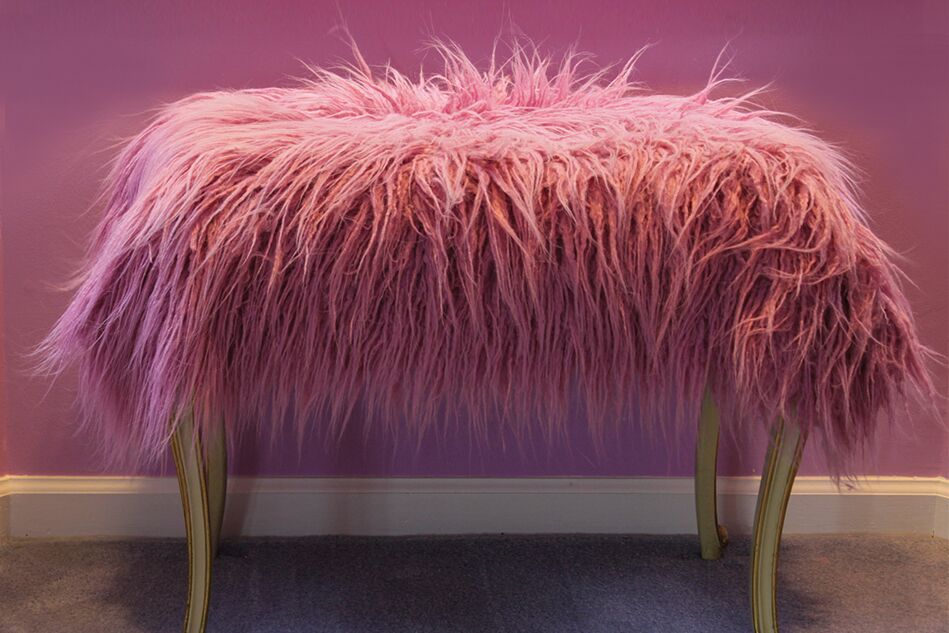 The large comfy pillows and bench were made with Curly Yak Faux Fur Rosewood from Shannon Fabrics.
Here is the fun floor covering in Cuddle® Suede.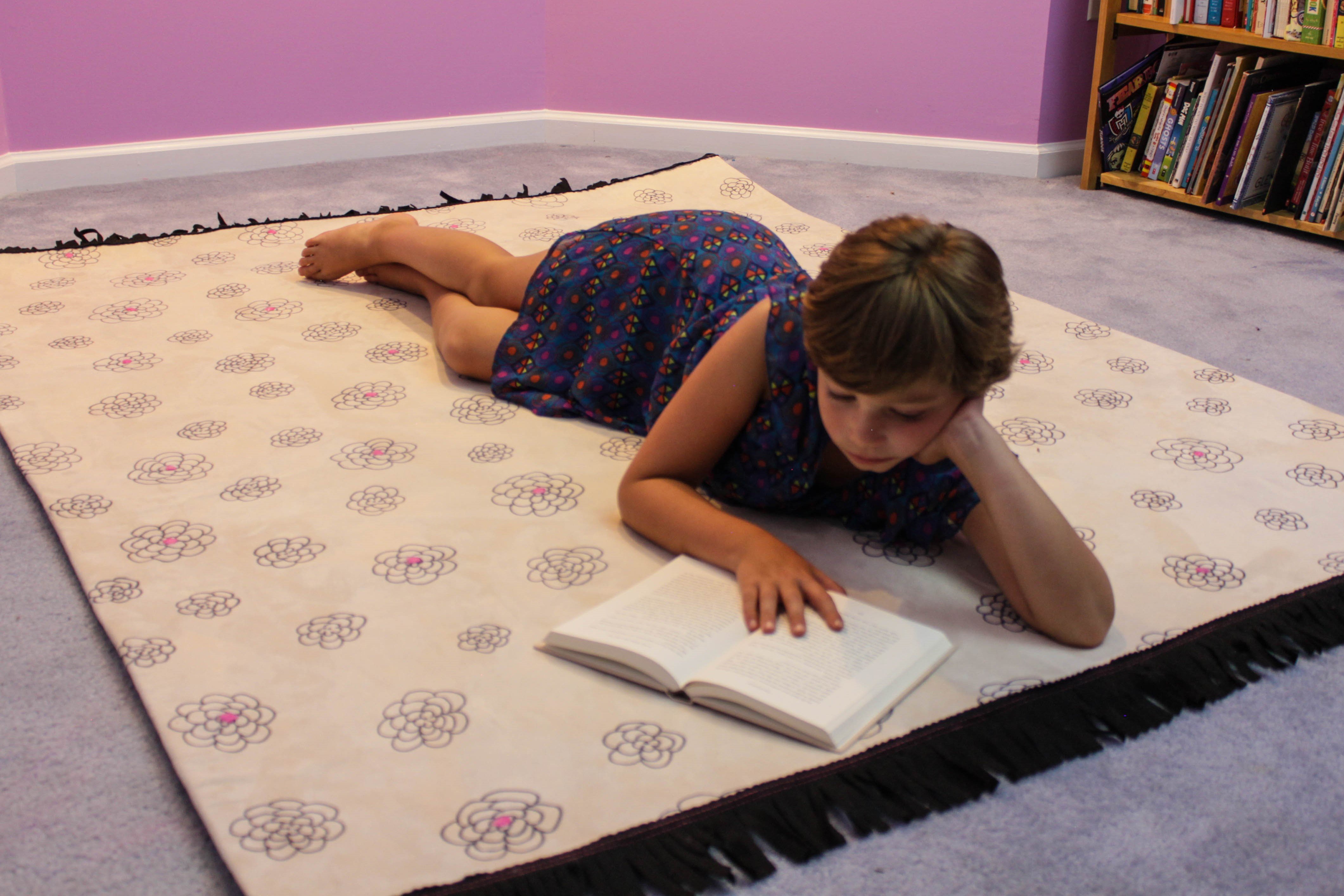 A close up of the floor covering -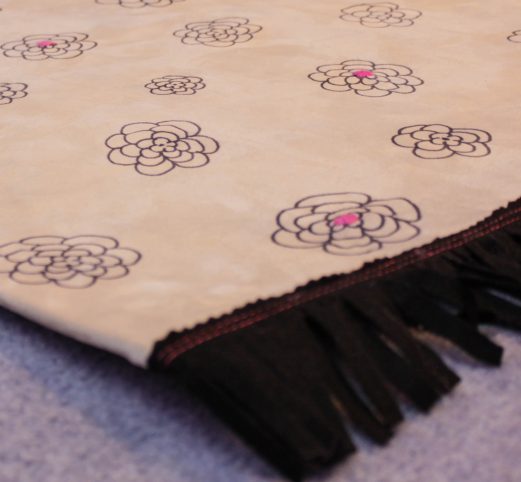 The floor covering was made with Cuddle® Suede Beige, along with Household Foam and a Sharpie®!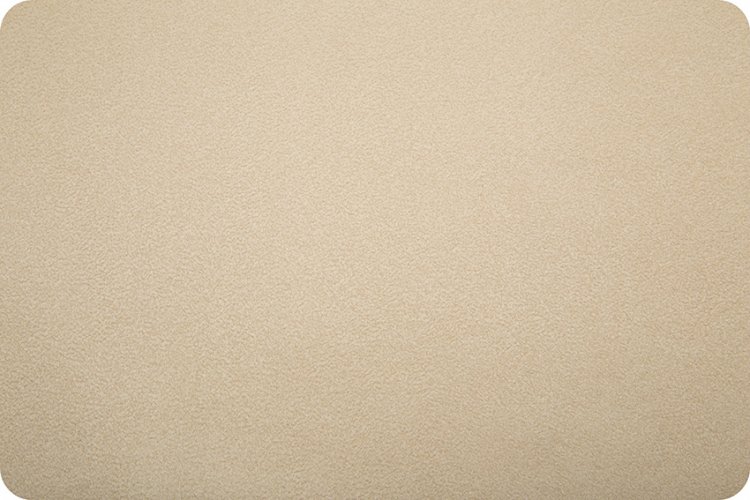 By incorporating notions from our friends at Dritz®, Coats® and Pattiewack Designs, we were able to give each project a unique and finished look and add a touch of whimsy too!
Here are links to the tutorials:
Click here to see the complete collection.
For or more design ideas from Fairfield and our partners, follow Fairfieldworld on Facebook.
For a list of shops (both brick & mortar and online) that carry Shannon Fabrics, click on their Store Locator here.
Happy Sewing from Fairfield
#attheheartofyourproject!
Robin