Tassels are on trend and they've been popping up everywhere! So, we wanted to create something beautiful and wearable that incorporated ornamental tassels. Sew4Home figured it out for us. They featured pretty decorative tassels in this lovely Embrace® Double Gauze Crinkle Scarf and created a tutorial with step-by-step instructions. Not only will you find all the instructions to create the gorgeous scarf, you'll learn the exact steps for how to crinkle gauze. It's an awesome (and easy) technique you can use on so many projects.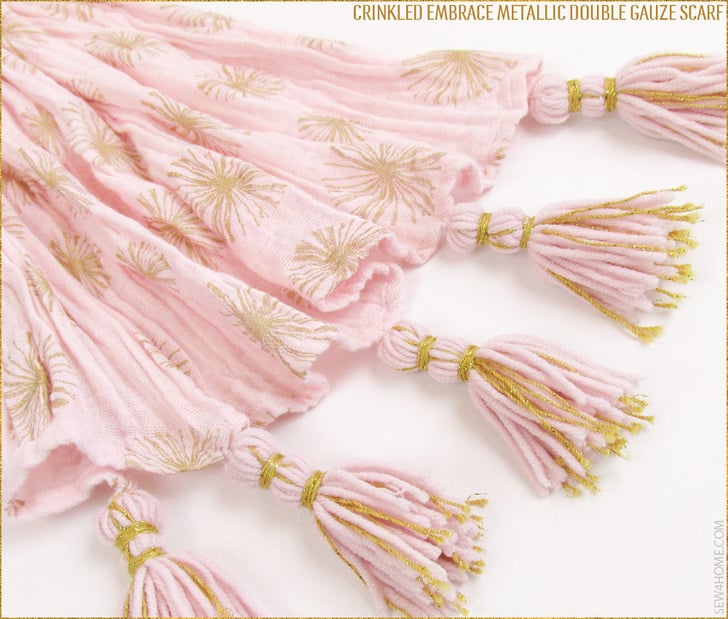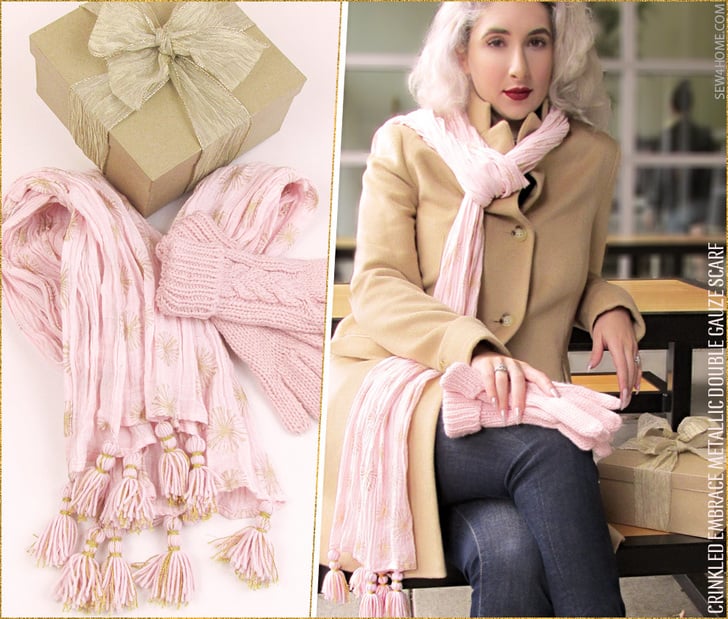 We love the Sew4Home tutorials. They're detailed and have easy to follow instructions and lots of great images.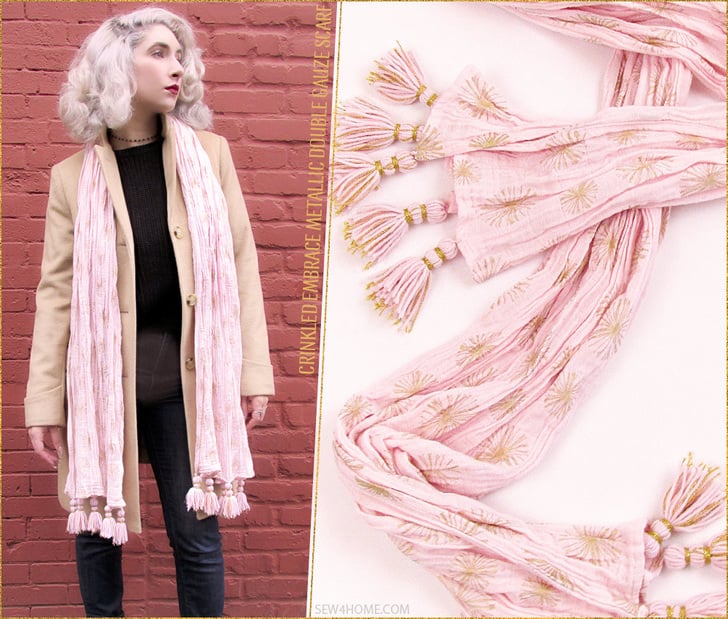 Sew4Home designed this sewing tutorial especially for our Embrace® double gauze fabric.
Sew4home chose the following fabric: Make A Wish Metallic Embrace® Blush/Gold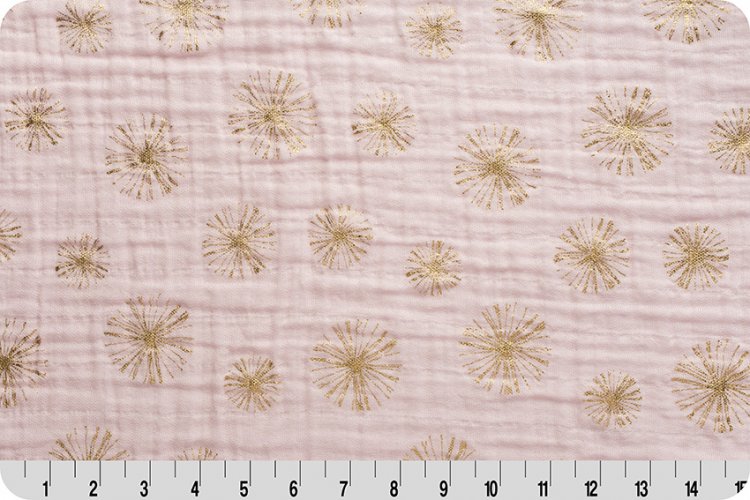 This pretty double gauze fabric is 100% cotton with metallic foil printing. It features a breathable and natural construction that becomes softer with every wash. It is suitable for swaddle blankets, apparel, baby products, accessories, and more.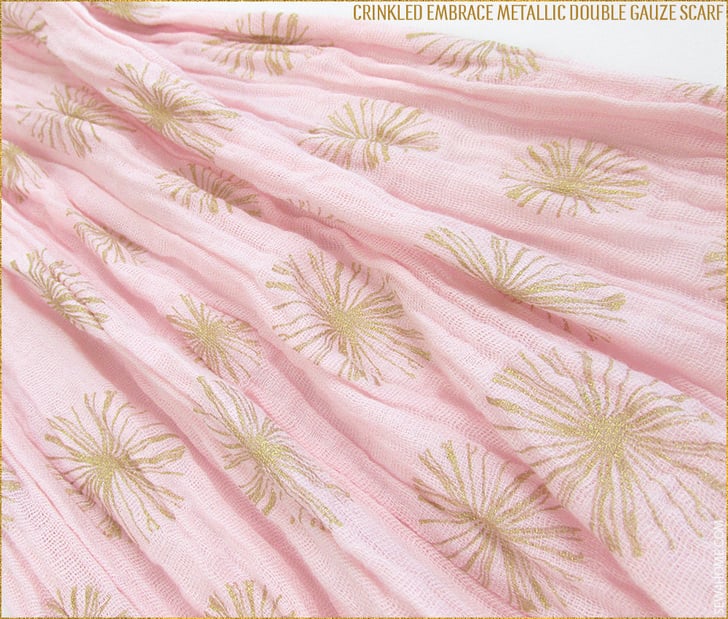 For more tips on Embrace®, click on this link: Sewing with Embrace® Double Gauze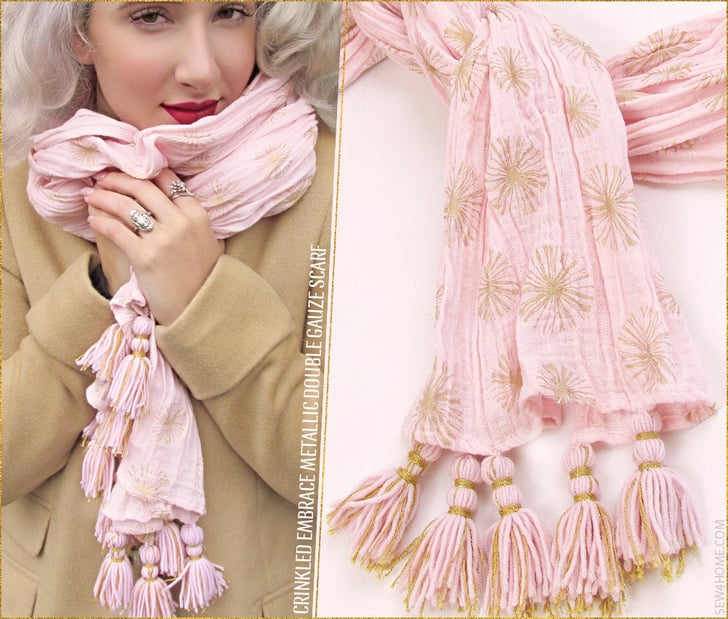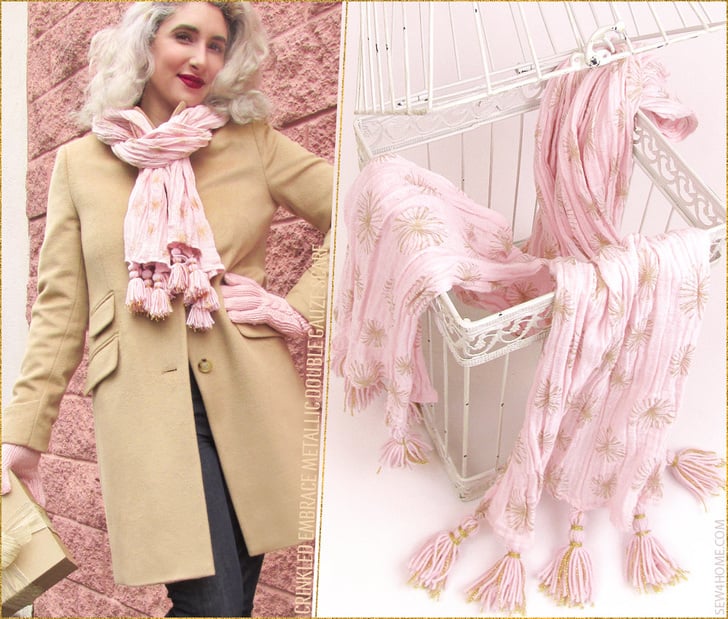 Download the full tutorial: How to Crinkle Gauze: Extra-Long Scarf in Crinkled Embrace Metallic Double Gauze from Shannon Fabrics
Making The World A Softer Place™
-Ellen
You can find Shannon Fabrics at quilt and fabric shops and online too. We even have a convenient Store Locator.
Stay connected! Follow our blog and Subscribe to our newsletter. Connect with us on social media. Like us on Facebook, follow us on Pinterest, Twitter, YouTube and Instagram.