Polly here from the Pieces by Polly blog with a new Cuddle® Suede project that football fans will love! I live in Washington state which is hard-core Seahawks territory where you can't go wrong with anything Seahawks.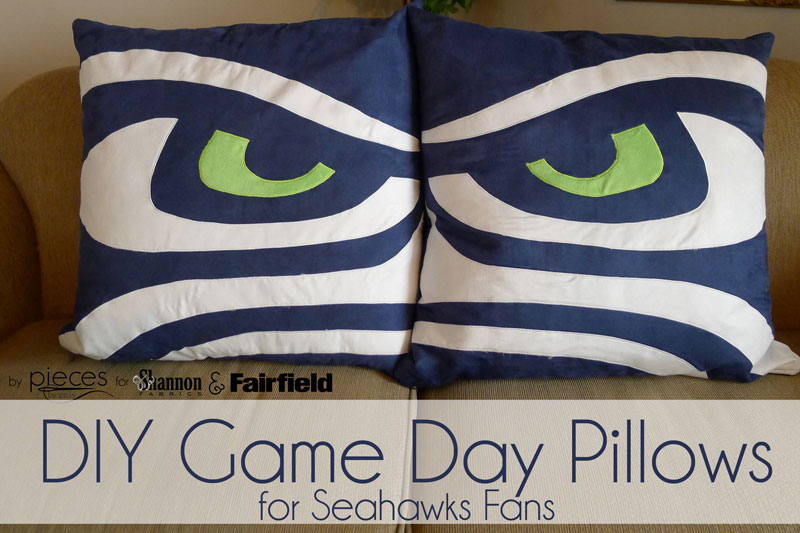 These fierce pillows use a close-up and cropped version of the Seahawks logo that will satisfy any fan and the concept could work with many other team logos as well.
We chose Cuddle® Suede for most of the pillow for its soft feel, smooth look, and manly vibe-- with a bit of Cuddle­® 3 for the eyes to give the pillows some pop.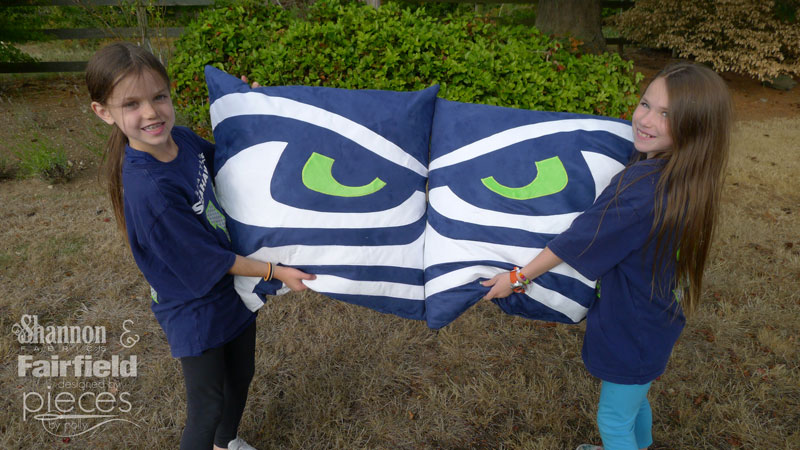 These are sure to be preferred seating for everyone in the family watching the big game.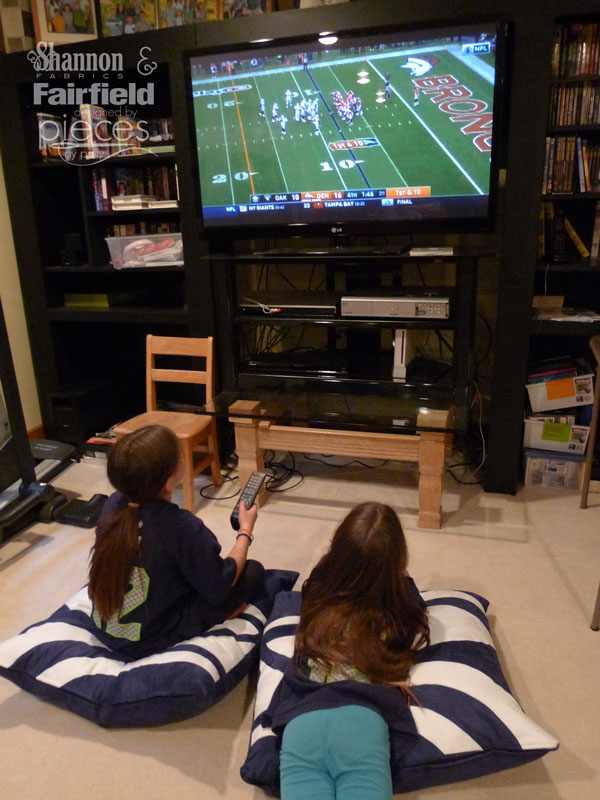 And you can make your own!
Skill Level: Intermediate
Time: 1 to 1 1/2 hours
Materials (for two pillows):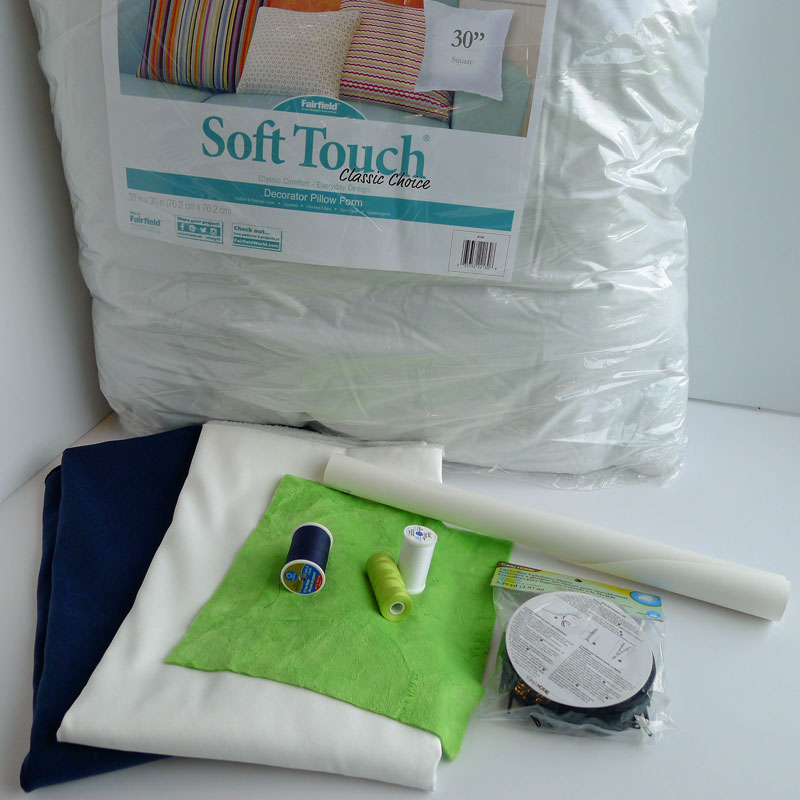 Directions:
The pattern for these pillows was really too large for printing out on different sheets of computer paper. I printed it out smaller and used a document camera in my husband's classroom. If you don't have access to a document camera, then I suggest taking the page to a copy center and having them enlarge it for you. I cut the butcher paper to the size I wanted for my pillow and then adjusted the document camera until the image lined up with my paper. I used 29 inches because I like my pillow covers to be just an inch or two smaller than the pillow form going into them for a snug fit. Remember than your IMAGE WILL BE REVERSED on your pattern from what the finished pillow will look like. So the pattern I traced in the photo is for a FINISHED RIGHT FACING pillow design.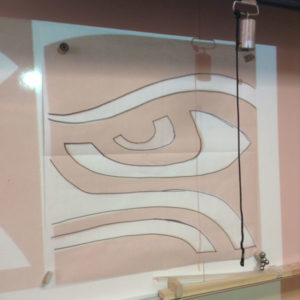 Cut out your main pillow pieces. I cut mine to 29" for a 30" pillow form. This is a great size for Cuddle® Suede because the fabric comes just wide enough to get two pieces from one width of fabric. You'll need to cut 4 squares for 2 pillows.
Cut two 29" squares (for two pillows) from your Smooth Fusible Fleece and set aside.
Use your pattern to trace the image onto your paper-backed fusible web. The dark spaces are just the pillow background, so we're tracing the white spaces and the eye. Then cut the pieces out and iron them onto the BACK of your Cuddle® fabrics. Cuddle® fabrics are made from polyester, so you do NOT want to use the highest heat setting. Iron on the back of the fabric whenever possible, and if you need to iron from the front, test on a corner of the fabric first, and iron in the direction of the nap.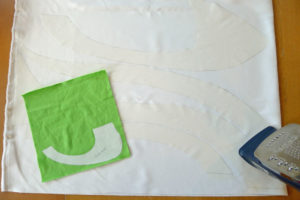 A typical ironing board is rather narrow for this project so I set up an ironing space on my table, by folding a towel in half for two thicknesses under my pillow pieces. Cut out your pieces around the edge of your fusible web. Peel off the paper backing and place onto the RIGHT side of your pillow front piece.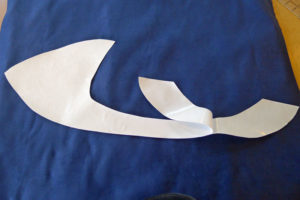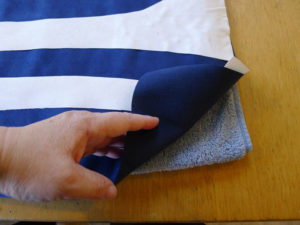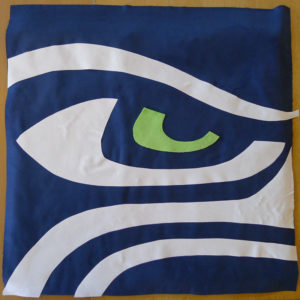 Iron sparingly with iron on the polyester setting. Check edges of design to make sure they are sealed and re-iron if needed, ironing in the same direction as the nap.
Iron your fusible fleece squares to the back of your pillow front. The fusible fleece will had a bit more definition to your design and also keep the fabric smooth as you do the applique stitching.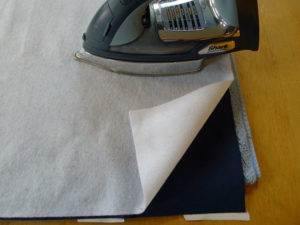 Do a satin stitch (or zigzag stitch with very short stitch length) around the edge of your design pieces. Do NOT back stitch at beginning or end as it will add extra bulk. Instead pull the threads through to the back of the fabric and tie a knot.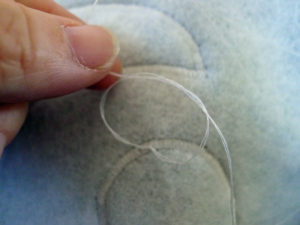 Sometimes fabric will shift a bit from the Smooth Fusible Fleece as you sew, so double check your square measurements and trim if necessary.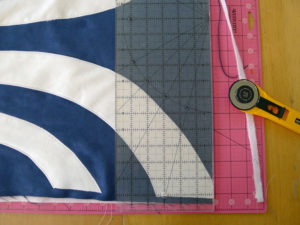 Place your pillow front against your pillow back RIGHT SIDES TOGETHER.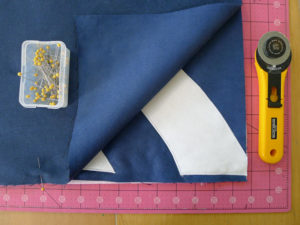 Stitch along the LOWER edge, leaving 1/2 inch unsewn on each end. Backstitch about 1 inch on each end of your pillow and use large basting stitching in between. Cut your cut-to-fit upholstery zipper to 28".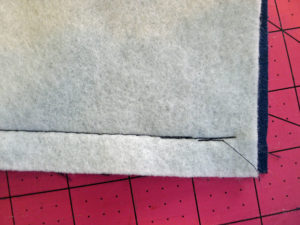 Open the lower seam up and sew in your zipper. Use extra stitching at each end to make sure undue stress is not put on the zipper or the seam there. Use a seam ripper to remove your basting stitches. If you need more help installing this kind of zipper, you can see my tutorial for basic zipper pillows on the Fairfield Website here: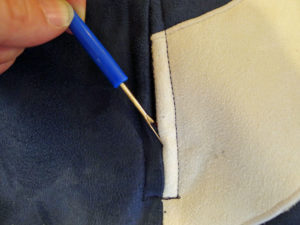 Unzip your zipper and fold your pillow cover, so that the three unsewn sides are lined up. Pin and sew with a 1/2 inch seam allowance. Clip corners and turn right side out.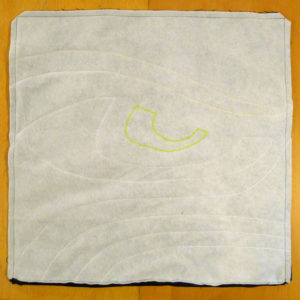 Pop in your pillow inserts and you're done!
All ready for watching the big game...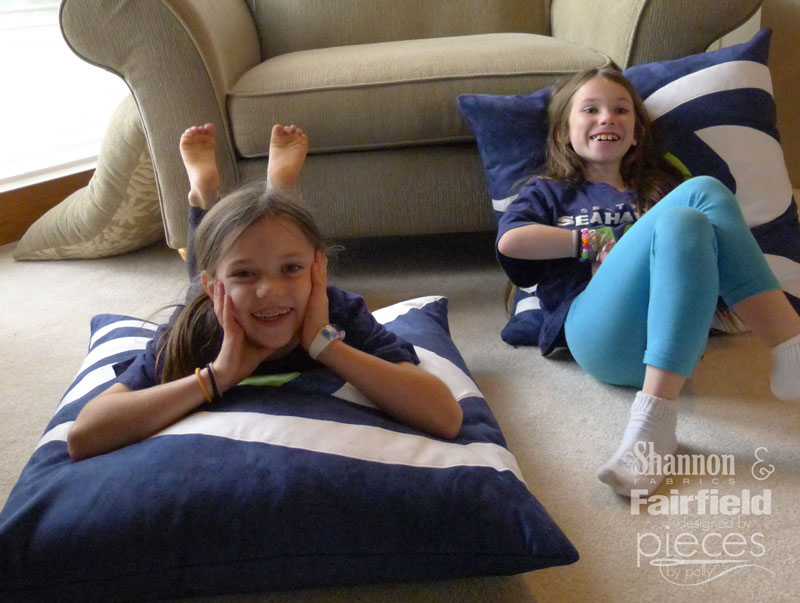 ...or reading a favorite book with friends...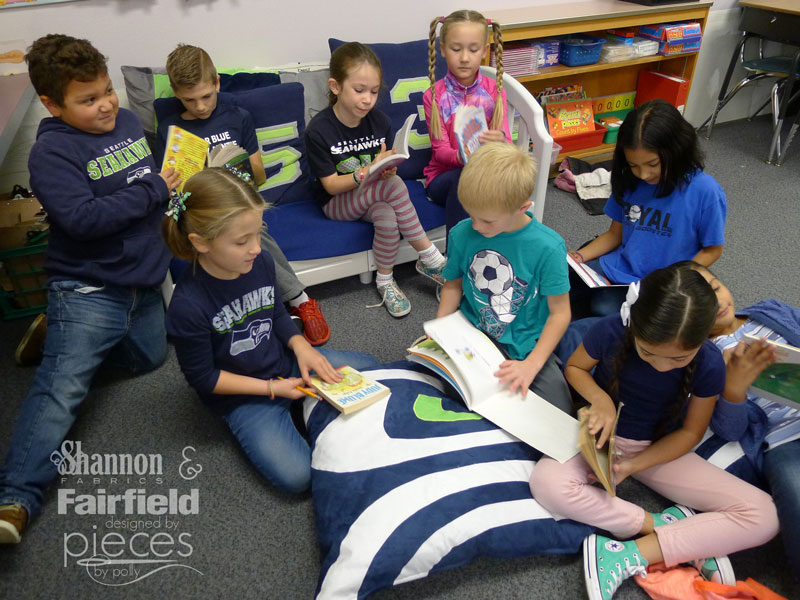 As much as I would have loved to keep these amazing pillows at home for watching football...they were designed specifically with my daughter's teacher in mind for her Seahawks themed 3rd-grade reading corner.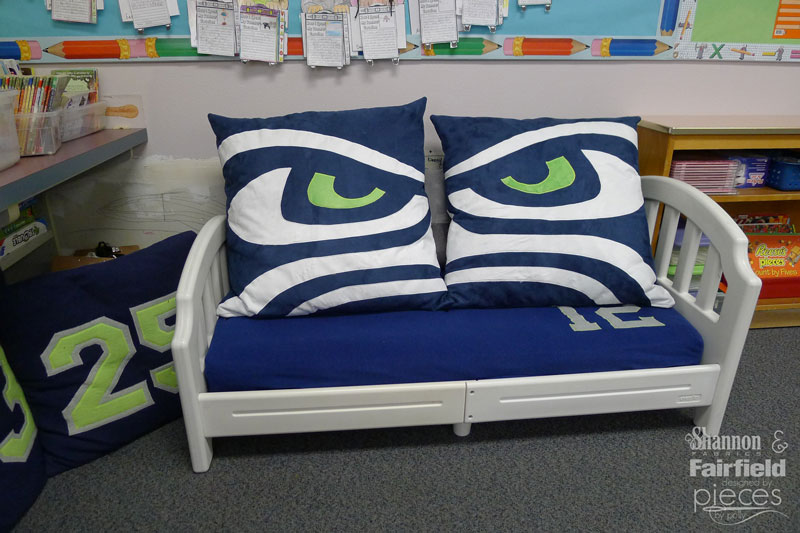 They joined the Team Jersey Pillows and Cuddle Patchwork Body Pillow I made her several years ago when my son was in her class. The teacher told me that the kids loved the large team jersey pillows so much that she could really use some additional pillows. So we went with logo pillows to stick with the Seahawks theme, but give her some variety.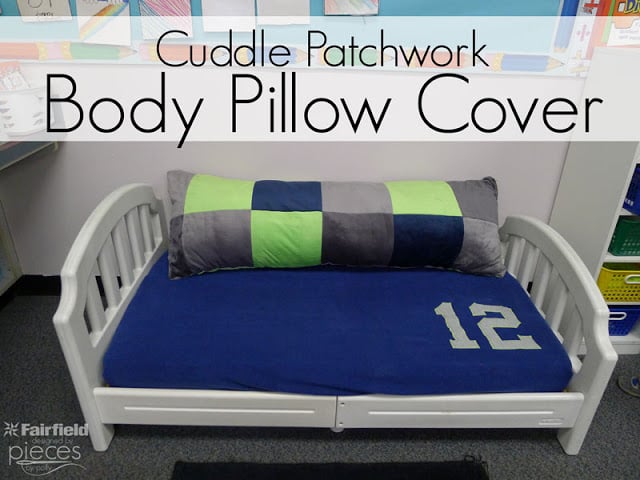 Polly blogs regularly on Pieces by Polly
Connect with her on…






P.S. You can find Shannon Fabrics at many local quilt shops and fabric stores. A few online shops that carry a wide selection of Shannon Fabrics include fabric.com, fabricdepot.com, missouristarquiltco, fatquartershop.com and theminkyboutique.com. Or, view their Store Locator to find more shops.
Stay up-to-date on what's happening! Join their mailing list. Subscribe to their blog, Sewciety. Connect with them on social media: Facebook, Pinterest, Twitter, YouTube, Instagram and Google +