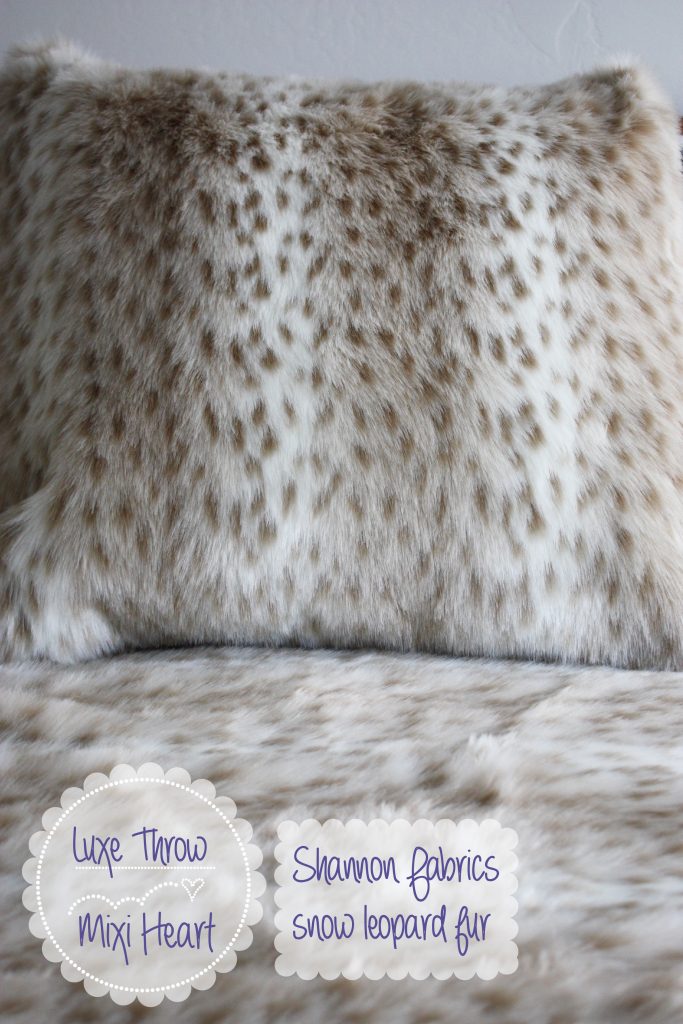 I really couldn't wait to create a luxe faux fur pillow cover and throw pattern and tutorial featuring Shannon Fabrics Snow Leopard faux fur! I have always wanted to dress up my bedding. My first and only love is quilts — I love being able to finish a beautiful quilt, and if I am really motivated, shams to match. They are stunning, and I love all the piecing and fabric combinations.
READ MORE: 9 Best Sewing Projects and Uses for Faux Fur Fabric
My bedding just needed that extra touch to make it cozy for the cold weather months—enter the luxe faux fur throw blanket sewing project.
But I didn't stop there! I made a faux fur throw pillow cover to match. I really wanted to have something to relate to the throw at the bottom of the bed and a pillow did just the trick.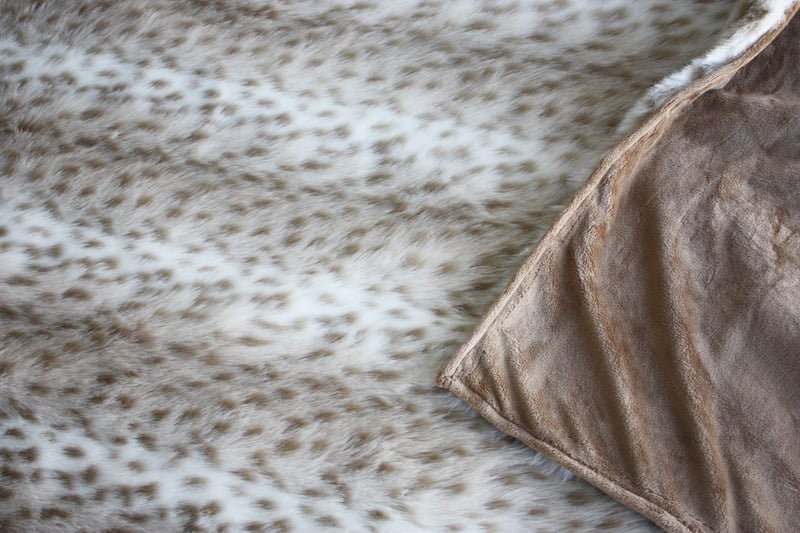 Luxe Faux Fur Pillow Cover & Throw Pattern and Tutorial
Check out Mixi Heart for tips on how to make your own luxe faux fur throw blanket and faux fur throw pillow.
I backed the throw with Shannon Fabrics Extra Wide Solid Cuddle® 3 Cappuccino — it's 88/90" wide, and it's a wonderful combination with the Snow Leopard Faux Fur.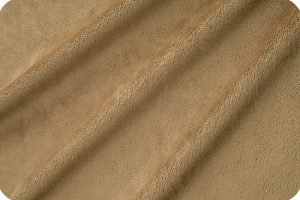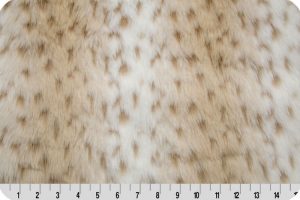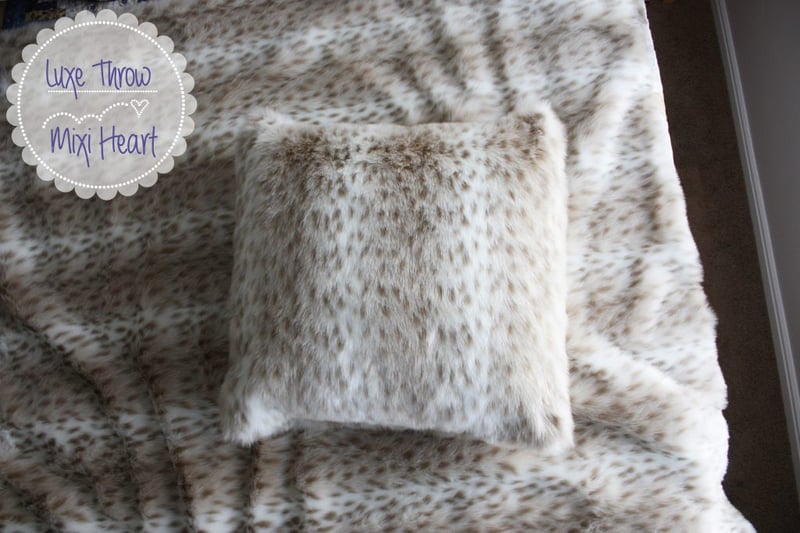 The luxe faux fur pillow pattern and faux fur throw did just the trick — I love my bedding!
I hope you are inspired to make your own throw and pillow. They are such a fabulous addition and so simple to create. Find these wonderful faux furs at your local quilt or fabric shop, or check out the store locator on Shannon Fabrics website.