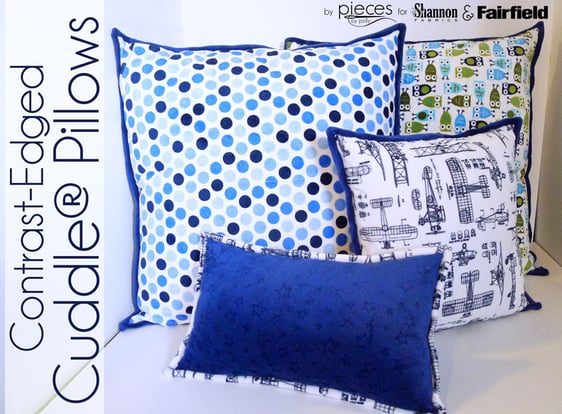 Polly from Pieces by Polly back again with another fun pillow project for you. I've always LOVED how Cuddle® bindings look on quilts, so on a whim I decided to try adding a regular quilt binding to some Cuddle® pillows...and my new favorite way of making pillows was born. It's a great way to add a contrasting Cuddle® fabric. A solid color Cuddle® binding can help keep a busy print grounded...or a Cuddle® print can add a bit more interest to a plainer looking pillow.
This method works equally well for large or small or custom shaped pillows.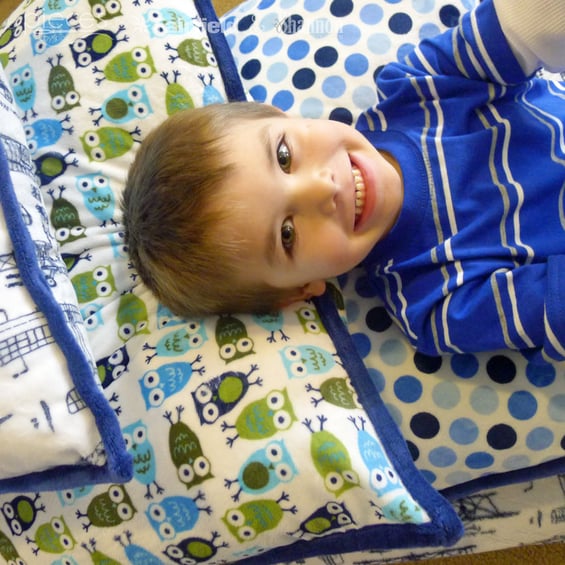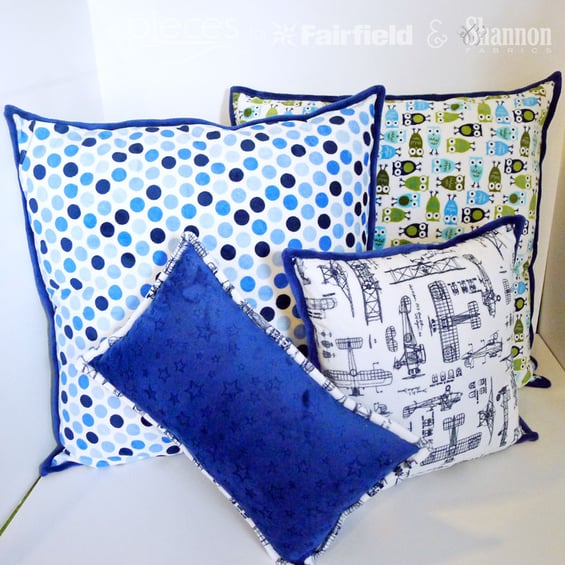 Here's what you'll need to make your own:
Directions:
Cut the front of your pillow THE SAME dimensions as your pillow form. Cut a back piece for your pillow the same dimensions as your front PLUS 1 INCH in one direction. So for my 28" pillow forms, I cut a piece 28" square and another piece 28"x 29". For the rectangle pictured in these instructions, I cut the back piece one inch LONGER than the front piece. The extra inch is the seam allowance for adding the zipper.
Cut contrasting binding strips 2" wide. Most pillows will require 2 strips sewn end-to-end since Cuddle® Fabric comes 60" wide.
Cut your back piece in half.
And sew the back pieces back together with a 1/2 seam allowance.
Sew your zipper in place across the seam. (My favorite way to hold a zipper in place uses double sided tape.) It's okay if your zipper is a little long or a little short for your pillow.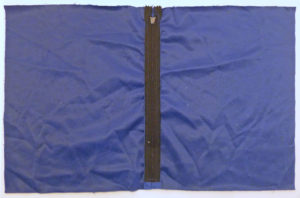 After adding the zipper, the front and back of the pillow should be the same size. Pin the front and back together with the RIGHT sides facing OUT.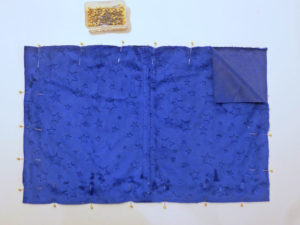 Sew with just less than 1/2 inch seam allowance. Use a seam ripper to open the back seam and let your zipper out.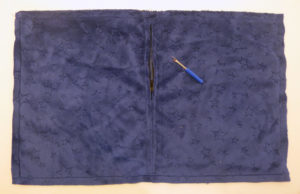 From this point we're just going to be binding the edges of our pillow the same way we would bind a quilt. I'll take you step-by-step through how to do it below, but you might also find it useful to review these tips from Shannon Fabrics for Binding with Cuddle®.
Since Cuddle® doesn't fray, I left the raw selvage edge for the start of my binding. It's such a small spot you really couldn't tell and it could get really thick here if we folded it under.
Sew the binding on to the FRONT of your pillow with a 1/2 inch seam allowance.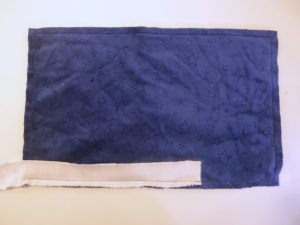 Stop 1/2 inch from the end. Fold with 45 degree angle. Then fold up and pin as shown in the pictures.
Begin stitching again with a 1/2 seam allowance starting right up at the edge. Then stop 1/2 inch from the end, and repeat the process for each corner.
Overlap the end by about 1/2 an inch.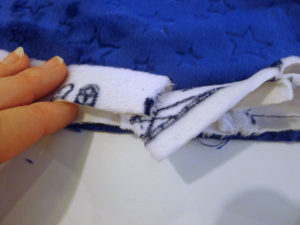 Trim some of the excess fabric in each corner to make the following steps more smooth.
Flip your pillow cover around to the back. Fold the raw edge in and then fold it over on itself again and pin...a lot. You want the inside folded edge to be just past the seam line.
Flip your cover back over to the front. Stitch-in-the-ditch around the edge of your binding to secure the binding on the back.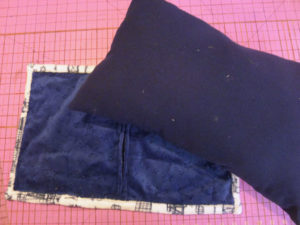 And you're ready to open up your zipper and enjoy your new pillow! But be careful!! These can be addicting.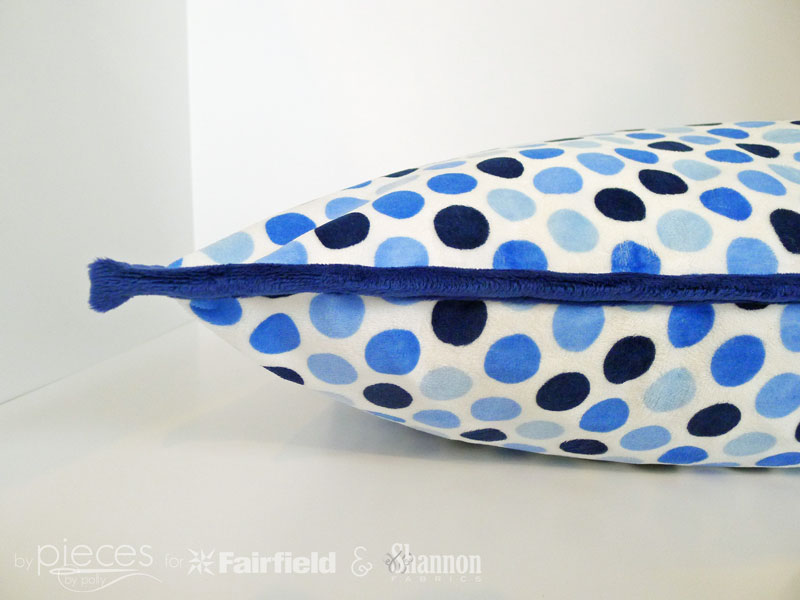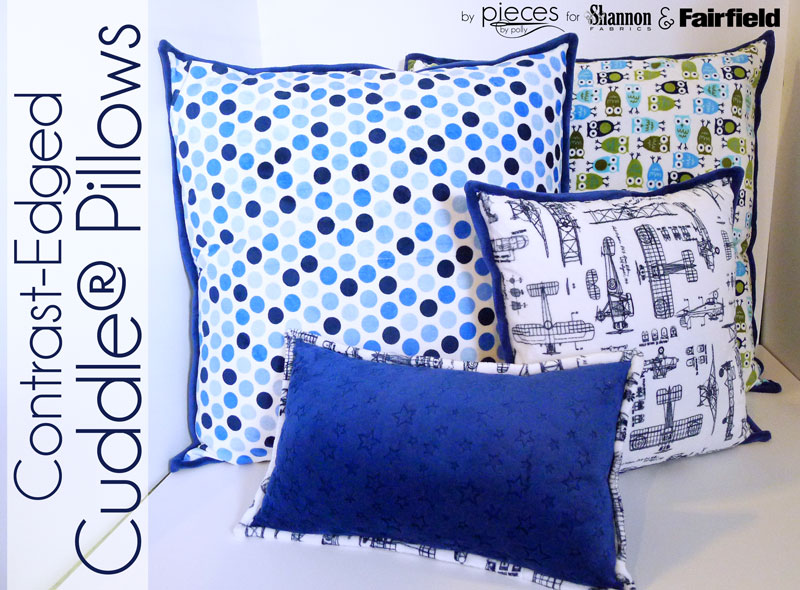 These pillows were made to coordinate with some other fun projects. Please check out Fairfield World to learn how to make this fun Pee-Proof Fitted Sheet using Shannon Cuddle® Fabrics and Shield Liner Fabric.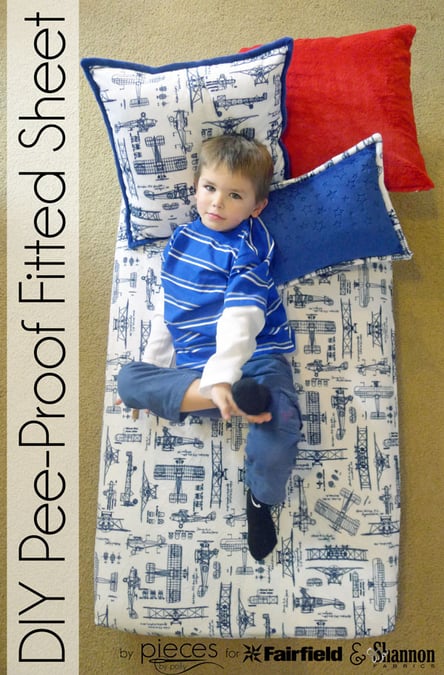 And you can find the tutorial for making a Reversible Cuddle® Chair Cover on the Pieces by Polly blog.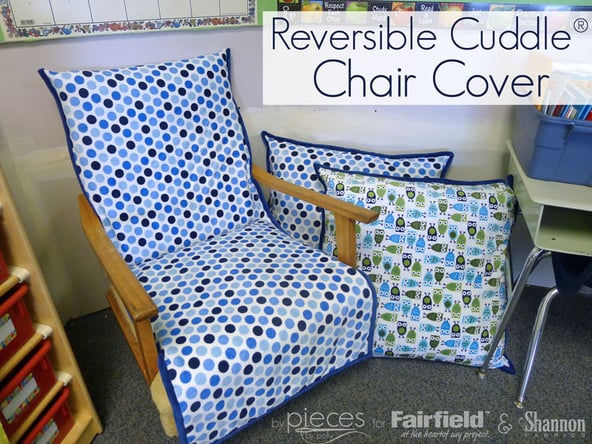 Connect with her on…






PS You can find Shannon Fabrics at many local quilt shops and fabric stores, and online at fabric.com, theminkyboutique.com, and fabricdepot.com. Or, view their Store Locator to find shops near you.
Stay up-to-date on what's happening! Join their mailing list. Subscribe to their blog, Sewciety. Connect with them on social media: Find us on Facebook, Pinterest, Twitter, YouTube, Instagram, Google +, and Flickr