We're partnering again with Martha Pullen Company this year for their many live- and in-person sewing retreats. Registration recently opened up for several of the events, so we're celebrating with a giveaway!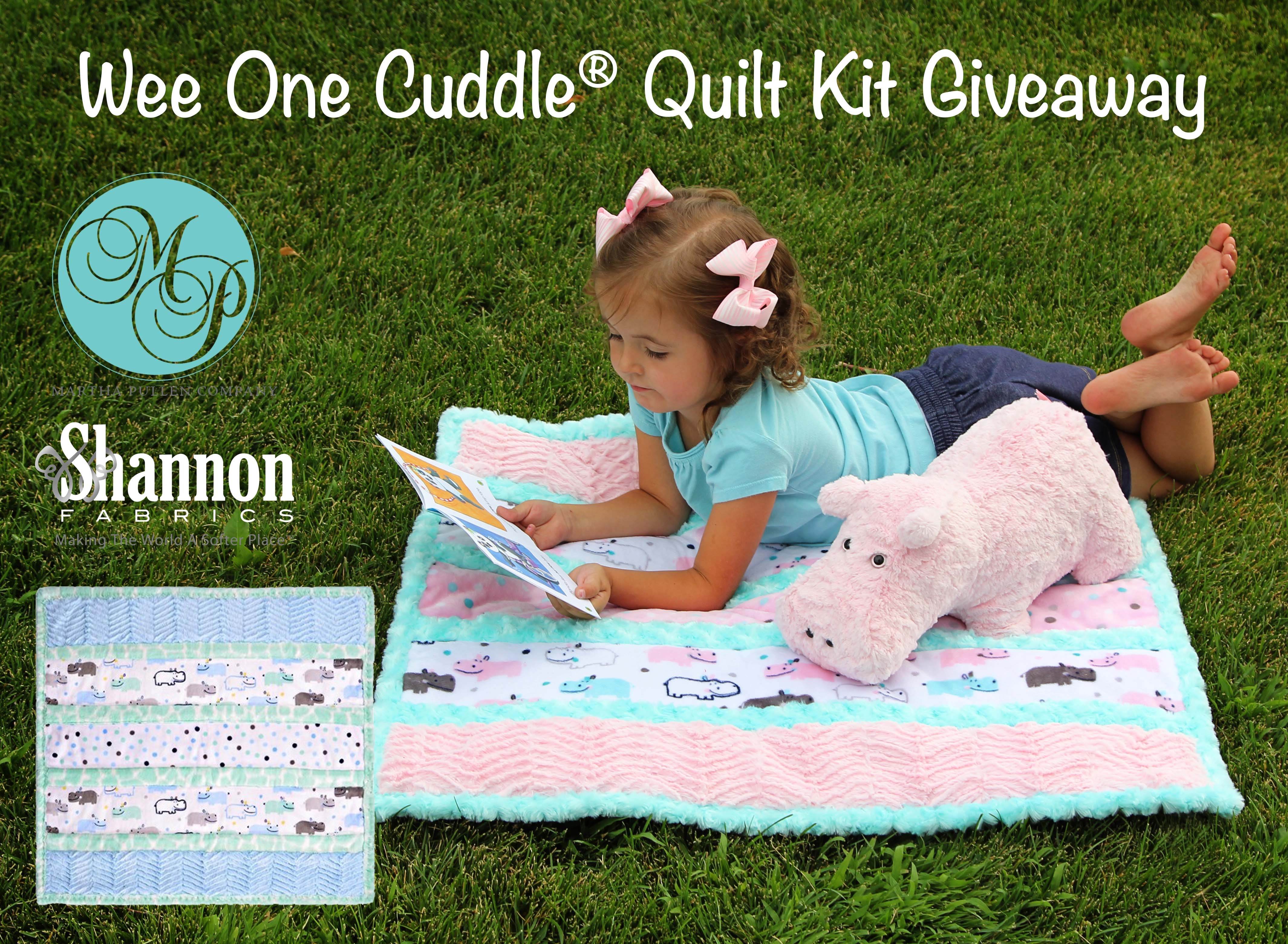 Martha Pullen Company teaches classes with Cuddle® at many of their events. They have the School of Art Fashion Boutique, Martha Pullen Teacher Licensing and classes at the Original Sewing & Quilting Expo too.
Martha Pullen instructor Connie Palmer even teaches a special Cuddle® Blanket Workshop at the Original Sewing & Quilt Expo. This year, Connie will teach the Wee One Cuddle® Quilt Kit. Connie has made many projects using Cuddle® and she's collected some great tips and tricks to share during this class. The class will next be taught at the Original Sewing & Quilt Expo in Atlanta, GA March 11, Lakeland, FL March 18 and Cleveland, OH – April 1, 2017. Registration is already full in Atlanta, Lakeland and Cleveland (it's a popular one!), but class registration for other EXPO locations will be available approximately 12 weeks prior to the event date.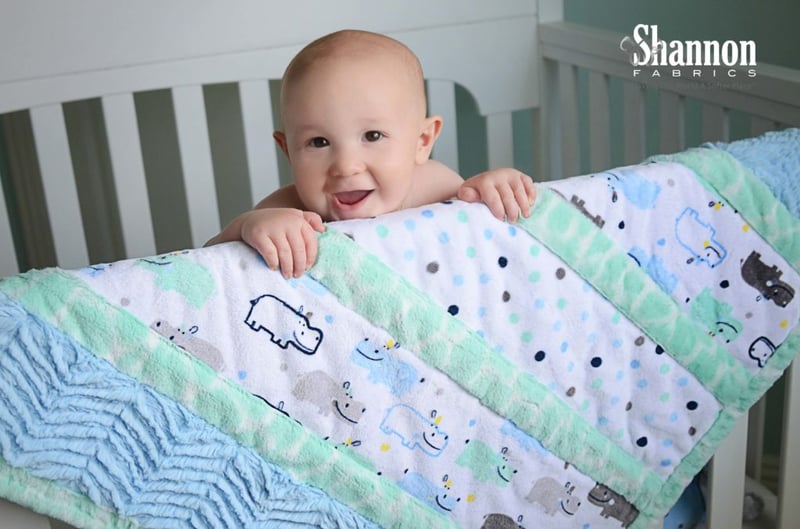 They also have another sweet Cuddle® blanket project in store for students at the Heirloom & Beyond: Essentials to Indulgences licensing retreat in Arlington, TX August 18-23.
NOW FOR THE GIVEAWAY!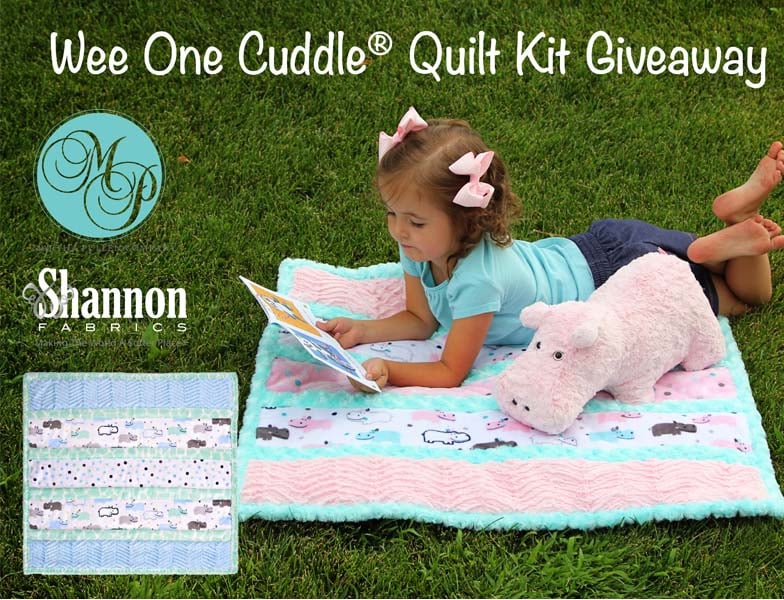 For this giveaway, we are giving away a super soft and plush adorable Wee One Cuddle® Quilt Kit!
It comes in Heavenly Hippo or Handsome Hippo. It gets even better! We are giving away not one, but two darling Wee One Cuddle® Quilt Kits.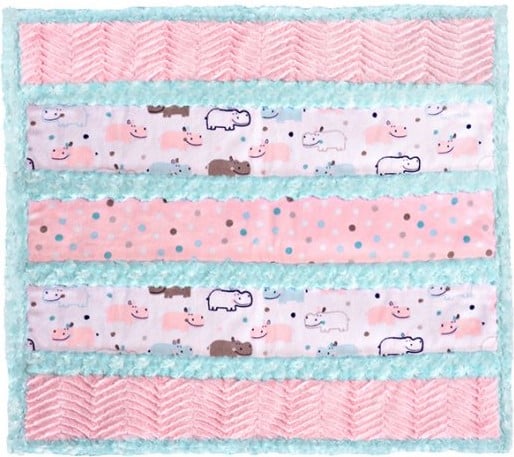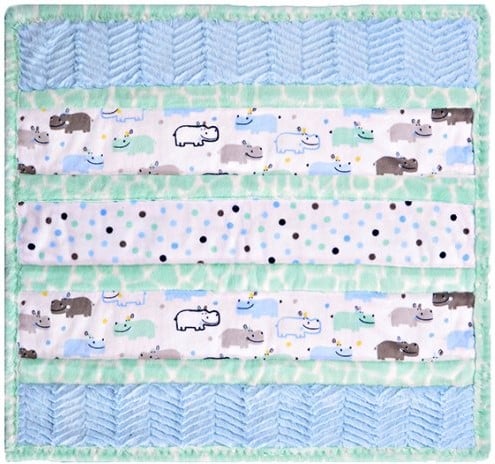 In this sweet kit featuring Happy Hippos from Amy Schimler by Robert Kaufman Cuddle®, these huggable, happy hippos parade left and right.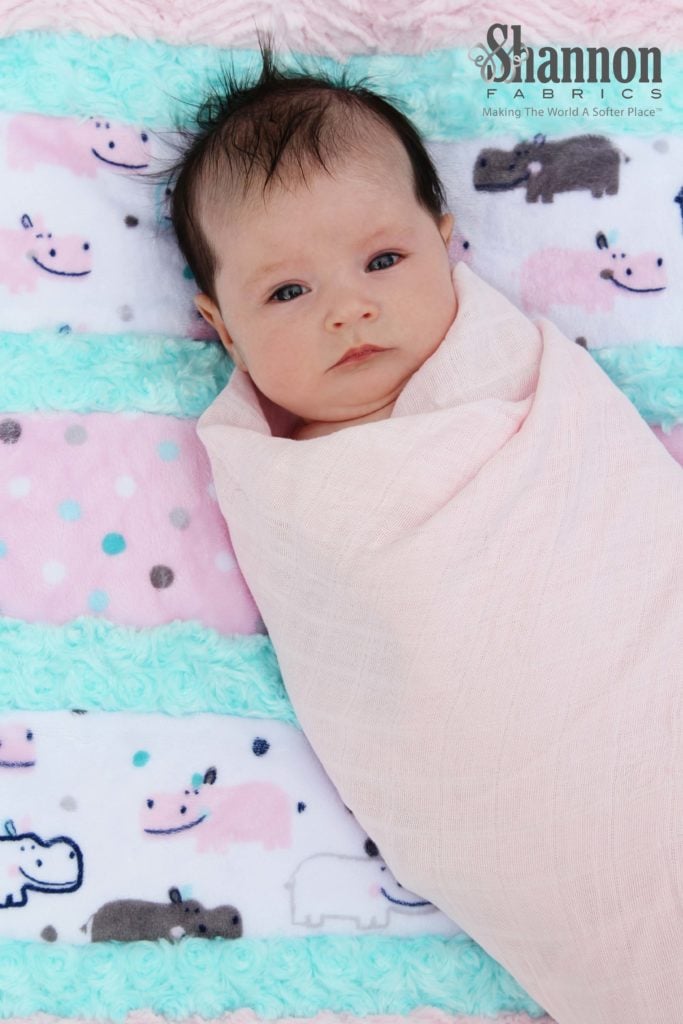 This complete Cuddle® kit includes 7 pre-cut 5" strips, pattern, backing and binding.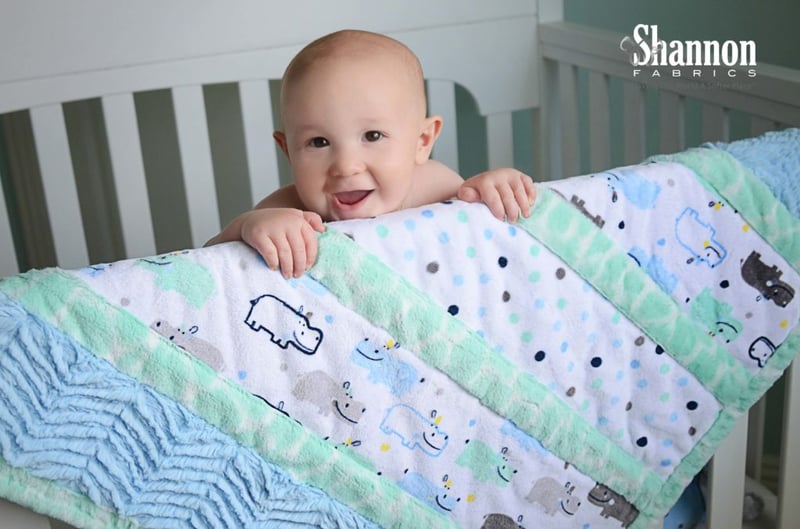 The quilt finishes at approx. 28" x 28". This is an easy to sew simple strip quilt.
We also have lots of tips and tricks for working with Cuddle® fabric on our website here, such as Cuddle® 101: tips for Sewing with Cuddle®, Binding with Cuddle® and the Basic Sew and Flip Method.
The Wee One Cuddle® Kit Heavenly Hippo is backed in Alotta Dots Cuddle® Blush/Saltwater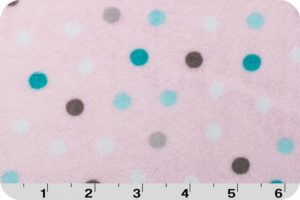 The Wee One Cuddle® Kit Handsome Hippo is backed in Alotta Dots Cuddle®Baby Blue/Opal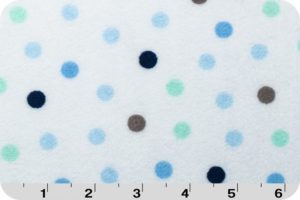 A special little one will adore this quilt!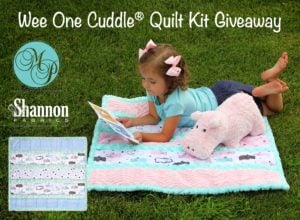 To enter for a chance to win one of the kits, comment below with the name of the kit you want to win and use the hashtag #WeeOnePink or #WeeOneBlue. Then, head over to the Martha Pullen Company blog here and comment for a second chance to win. Be sure to comment by midnight EST on Sunday, February 12 for your chance to win. TWO winners will be chosen randomly and announced here.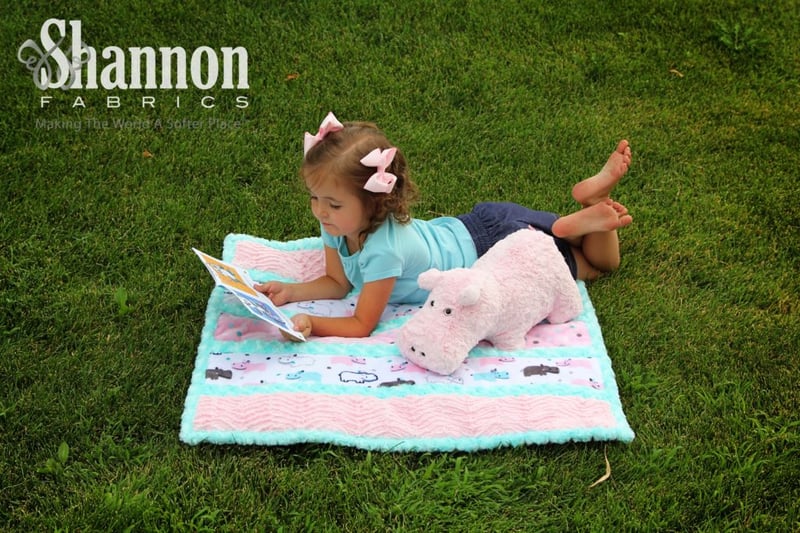 Join us in Making The World A Softer Place™
Ellen
PS You can find Shannon Fabrics at local quilt shops and fabric stores, and online at fabric.com, theminkyboutique.com, and fabricdepot.com. You can also view our Store Locator.
To stay up-to-date on what's happening, Join our mailing list and Subscribe to our blog, Sewciety. Connect with us on social Media: Facebook, Pinterest, Twitter, YouTube, Google +, Instagram, and Flickr!