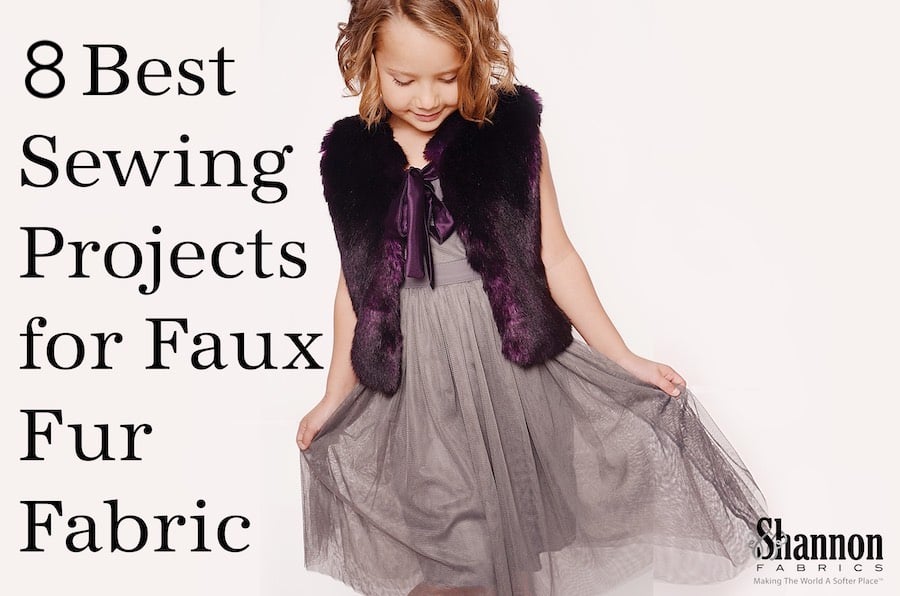 Faux fur fabric and sewing projects are about as synonymous as it gets.
Faux fur has exploded into the fashion scene as an ethical alternative to real fur, and it's no surprise that it has been adopted by sewists, too. Why?
It's available in just about any color imaginable, and with a wide range of animal fur-like textures, it's a fun way to add a bit of color and depth to a room or outfit.But what exactly is faux fur? We go into this more in-depth in the link below, but essentially faux fur is — you guessed it — fake fur.
READ MORE: What is Faux Fur? (Material, Textures, & Projects)
If you see someone in public who looks like they're wearing an animal fur of some kind, it's likely faux fur. It's super soft and cozy, and although we may be a bit biased (in a good way), photos don't do this fabric justice — you have to get your hands on a yard or two to see what we mean.
Jackets and pillowcases are our most popular faux fur sewing projects and have been included in the list below, but faux fur's versatility makes it a good fit for other projects you might not immediately think of.
Get your sewing machines ready — from rugs to throw blankets, here are eight of our favorite faux fur sewing projects and patterns (in no particular order)!
What are some of your go-to faux fur sewing projects? Leave us a comment in the comment section below!
*Please note that some of the fabrics featured below might be discontinued, as the Shannon Fabrics design team is always updating their fabrics and collections to push the boundaries of fashion, home decor and apparel sewing! Feel free to swap out the suggested fabrics with similar styles and colors — get creative!
8 Best Sewing Projects and Uses for Faux Fur
Faux Fur Vest Sewing Pattern
Faux Fur Reading Pillow Pattern
Easy DIY Faux Fur Throw Blanket Tutorial
Faux Fur Pillow Cover Tutorial
Faux Fur Jacket Tutorial
Cosplay Faux Fur Ears and Faux Fur Cape Tutorial
Faux Fur Sheepskin Rug Tutorial
Flannel and Faux Fur Christmas Stocking Pattern
READ MORE: How Much Does Faux Fur Cost? A Guide to Faux Fur Prices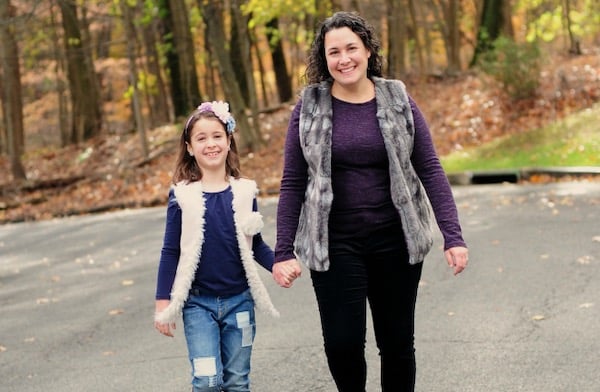 Faux Fur Vest Sewing Pattern
This faux fur vest is one of our most popular faux fur sewing patterns. Designed by Tami Meyer from Love Notions Patterns, we love how well-written and straightforward the instructions are, which makes it uncomplicated and oh-so-fun to sew.
Not only that, the vest is easily customizable, it looks (and fits) amazing and works well with any cool-weather ensemble.
READ MORE: The 5 Best Faux Fur Wholesalers (Reviews/Ratings)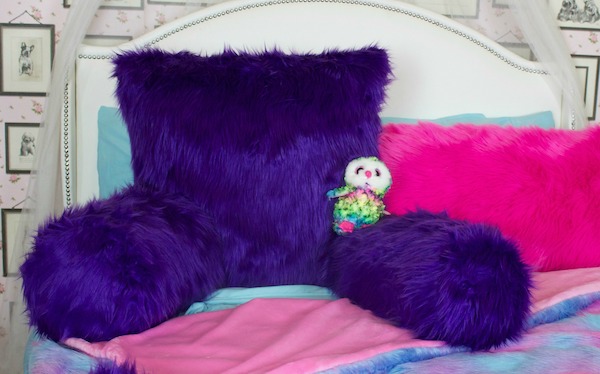 Faux Fur Reading Pillow Pattern
As mentioned above, faux fur is a great way to add a splash of color and texture to any room. This faux fur reading pillow is a kid-approved pattern and is a relaxing way to lounge back when reading a book or doing homework.
Despite its size, it's easy to make and is one of the most beginner-friendly faux fur sewing projects on this list. Simply pick a color of faux fur, and in five simple steps you'll have a reading pillow the entire family won't be able to keep their hands off of!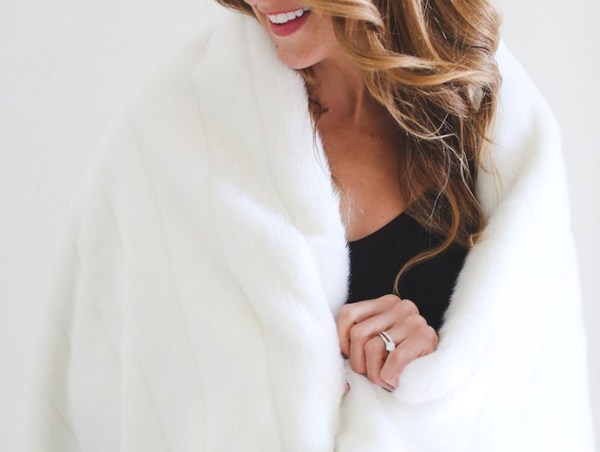 Easy DIY Faux Fur Throw Blanket Tutorial
If there's one thing we know about faux fur, it's that everyone (and we mean everyone) loves a faux fur throw blanket. There's nothing better than getting cozy and warm with a faux fur blanket on a cold day, and it's a quick faux fur sewing project that takes less than an hour to make.
Sewing the blanket is a breeze — picking the style and color of faux fur is the hardest part of this beginner-friendly project! Since it's so quick, you better make two of these cozy blankets — one to give away and one to keep for yourself (of course!).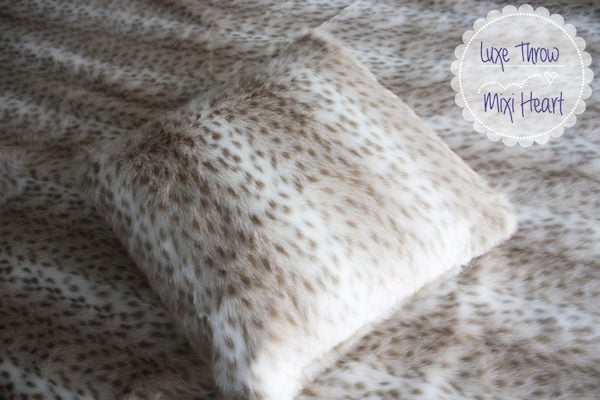 Faux Fur Pillow Cover Tutorial
After you've made a faux fur throw blanket, sewing a faux fur pillow cover is an easy way to tie a room together with matching pieces.
This faux fur pillow cover tutorial from Mixi Heart includes all her tips for not just creating the pillow, but working with faux fur itself. She opted for the Snow Leopard Fur, but this pillow cover can be made with any style or color of your choosing — we recommend making a couple to change up the look every so often!
Faux Fur Jacket Tutorial
This two-part DIY faux fur jacket tutorial includes all the information you'll need to sew a faux fur jacket — from sewing tips and pattern design to construction and finishing.
Laura Pifer's (Trash to Couture) descriptive style and great camera work makes it painless to understand, and we're a fan of how she combines Shannon Fabrics faux fur with our silky satin fabric for a stylish, durable piece. Of course, you can customize the design with whatever color and print you'd like, and remember, the heavier the faux fur, the warmer the faux fur jacket will be!
Part 1 is embedded above, click here to watch Part 2.
Faux Fur Cosplay Ears and Cape Tutorial
We've been a huge fan of Sew Much Cosplay for years now, and they've taken our faux fur fabric and elevated it in some of the most creative and imaginative ways.
In the video above, Cheryl Sleboda demonstrates how to sew a pair of cosplay animal ears with faux fur fabrics. While they're designed for cosplay, they would also be perfect incorporated into a Halloween costume for the little trick-or-treater in your life.
READ MORE: Real Fur vs. Faux (Fake) Fur: A Side-By-Side Comparison
And no matter how you feel about the final season of Game of Thrones, Sew Much Cosplay has a tutorial on how to make a Jon Snow-esque faux fur coat. The pattern is by McCall's, and it can be customized with whatever style faux fur you'd like. No matter which you choose, you'll hear people shouting "King of the North" in no time!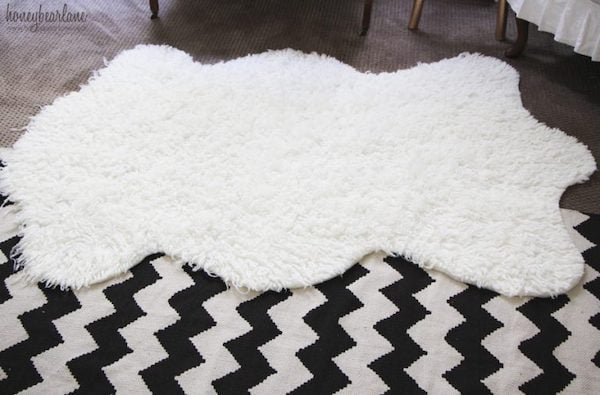 Faux Fur Sheepskin Rug Tutorial
With faux fur virtually indistinguishable from the real thing, faux fur sheepskin rugs have become a super-popular alternative. Buying one from a store can be seriously expensive, so making your own is an accessible way to not only save money, but customize the dimensions and shape.
This tutorial from Honeybear Lane includes an outline of all the notions and materials you'll need to get started (including faux fur from Shannon Fabrics), and they provide detailed photos to walk you step-by-step through the entire process.
Note this fabric has a thick base so it won't slide on carpet, but we suggest attaching a rug pad if you plan on using your faux fur sheepskin rug on tile or hardwood floors.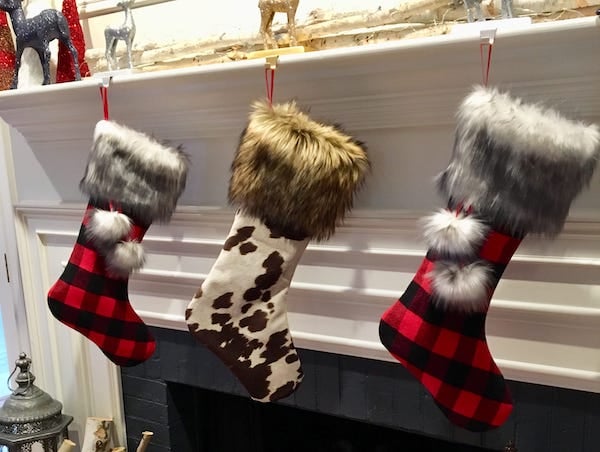 Flannel and Faux Fur Christmas Stocking Pattern
'Tis the season for faux fur Christmas stockings! Why head to the store and purchase the same stocking everyone else hangs on their fireplace, when you can make your own, unique faux fur stocking that can be handed down to the next generation?
As part of their 12 Days of Projects seriew, Fabric.com has put together a festive DIY flannel and faux fur Christmas stocking pattern. They used Shannon Fabrics Candy Shag Fur Grey for the poms and the cuff (just make sure the nap is facing downwards) and the video tutorial paired with the images in the article make it clear to follow.
Next Steps
As you can see, faux fur can be utilized in fun, creative sewing projects you might not have expected!
While these eight faux fur sewing projects are an admirable start, it's important to remember that these are just the beginning — faux fur pairs nicely with other applications, like machine embroidery and quilting, too.
READ MORE: 7 Must-Try Faux Fur Sewing Tips
Here at Shannon Fabrics, faux fur is one of our specialities. We offer more than 130 different faux fur fabrics, and after selling faux fur for almost 25 years, we've learned the ins and outs of how to work with this underrated fabric while having the best sewing experience possible.
After all, fabric is meant to be enjoyed!
Once you've made your way through this list of some of our favorite faux fur sewing projects, be sure to check out our blog and our library of free tips and tricks, patterns and videos. There's plenty of educational resources to help guide through working not just with faux fur, but minky fabric, terry cloth and double gauze as well.
If you have any questions about these sewing projects or would like to learn more about faux fur, please reach out to our friendly customer service team at 866-624-5252. If you're ready to get to work, use our store locator to find faux fur fabric near you.