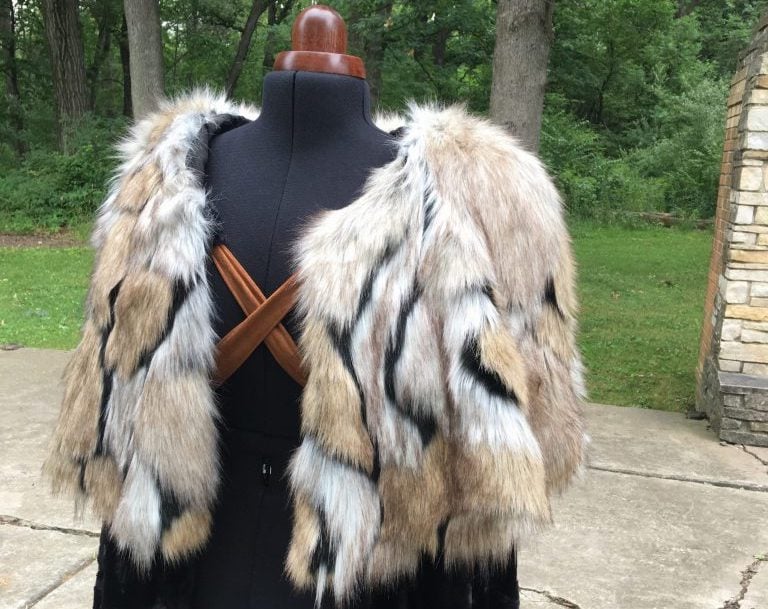 Cosplay, short for costume play, has exploded into a worldwide phenomenon in recent years. The community is composed of passionate and highly-skilled sewists and artists who create intricately-detailed costumes to portray their favorite characters (or create a fun spin on them).
While you can always find popular cosplayers at one of the many cosplay conventions (Comic-Con, Dragon Con, Katsucon, etc.) around the world, Instagram is a great place to follow your favorite cosplayers and see their progress on their latest projects.
No matter if you've been in the cosplay scene for a long time, or are just getting your feet wet, here are 11 truly inspirational cosplayers you should be following on Instagram — in no particular order.
Did we miss anyone? Leave us a comment below!
@Caseyreneecosplay
CaseyReneeCosplay is an award-winning cosplay artist with a focus in heavily sewn costumes and working with soft materials. She specializes in historical costuming as well as Disney, often combining the two to make costume magic.
@Jedimanda
Jedimanda is a sewing wizard — she works for CustomWigCompany making wigs by day and is an amazing sewist and content creator by night.
@SilhouetteCosplay
SilhouetteCosplay is a detail-oriented master of fabric and transformation from Massachusetts who specializes in Loki costumes.
@SoniaBladeCos
SoniaBladeCos is an award-winning Afro Latina cosplayer, and practically a real life Disney princess. Her ball gowns are top-notch, and she loves doing Disney and video game cosplays.
@Hobbitparty
Wife to cosplayer Michaelrburson, Hobbitparty is a Hufflepuff cosplayer who specializes in wizard-related fashion (with a bit of Stranger Things and Disney mixed in).
@Michaelrburson
Husband to cosplayer Hobbitparty, Michaelrburson is an amazing sewist who specializes in intricate Fantasy Fandom costumes as well as original designs.
@CowbuttCrunchies
CowbuttCrunchies is a cosplay duo who have mastered many aspects of costume making, they were the Crown Champion of Cosplay 2019 and they recently just released their first book "The Art of Extreme Wig Styling".
@Lunar.Lyn
Lunar.Lyn is an award-winning coplayer who won Best in Show at Wondercon 2019. She's a classically trained oil painter turned costume-maker who specializes in multiple genres.
@Paisleyandglue
Paisleyandglue is a Chicago-based cosplayer who shares sewing tips and designs, as well as intricate finished projects.
@Athel_artistry
Athel_artistry is a freelance costume and fashion designer who was the Her Universe Judge's Winner in 2018. She's also a Walt Disney World seamstress.
@Toughtink
Featured on the cover of Cosplay Realm Magazine's Holiday Issue 2019, Toughtink is a Florida-based cosplayer and artist who shares not just her finished costumes, but the design process, too.
Get Involved
Shannon Fabrics (as well as our industry partners Famore and Sew Much Cosplay) has been a long-time supporter of the cosplay community, creating luxurious and highly-versatile minky fabrics and faux fur fabrics that have been sewn into a wide range of costumes — from Disney-themed gowns to Game of Thrones-inspired cloaks.
You can find Shannon Fabrics at independent quilt shops and fabric stores, or view our Store Locator to find online shops and shops near you.
Stay in the know! Join our mailing list. Subscribe to our blog. Connect with us on social media: Facebook, Instagram, Pinterest, Twitter, and YouTube.