We've got a quick and easy DIY faux fur throw blanket pattern & tutorial from Erin of Sewbon.
What's better than getting cozy and warm with a faux fur throw on a cold day?
It can even be done in less than an hour! It's also a great give idea, although you may even end up keeping a faux fur throw for yourself!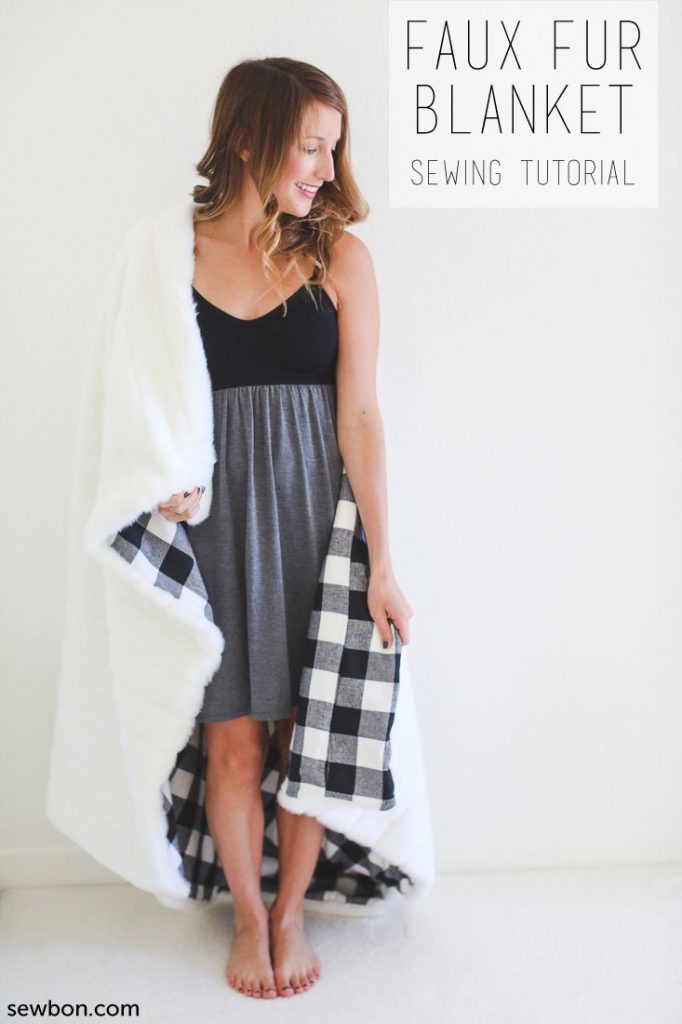 Easy DIY Faux Fur Throw Blanket Pattern & Tutorial
Sewbon designed this gorgeous faux fur throw blanket with our faux fur on one side and a simple lining on the back. All you need is faux fur, lining, a walking foot (if you have one), general sewing supplies and some of those amazing Wonder Clips (we like the ones from Clover).
READ MORE: 9 Best Sewing Projects and Uses for Faux Fur Fabric
Sewbon used Fancy Mink fur Beige from the Embossed Faux Fur collection. (To find an excellent selection of our faux furs, visit Fabric.com here.) The lining is from her own stash.
*Please note that some of these fabrics might be discontinued, as our amazing team of designers is always updating our fabrics and collections to push the boundaries of fashion, home decor and apparel sewing! Feel free to swap out the suggested fabrics with similar styles and colors.*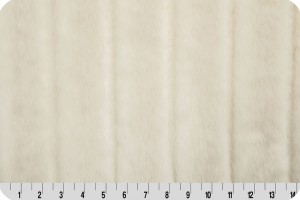 Here's a closeup of the faux fur throw blanket. Isn't it luxurious? The finished throw size is about 47 inches x 60 inches.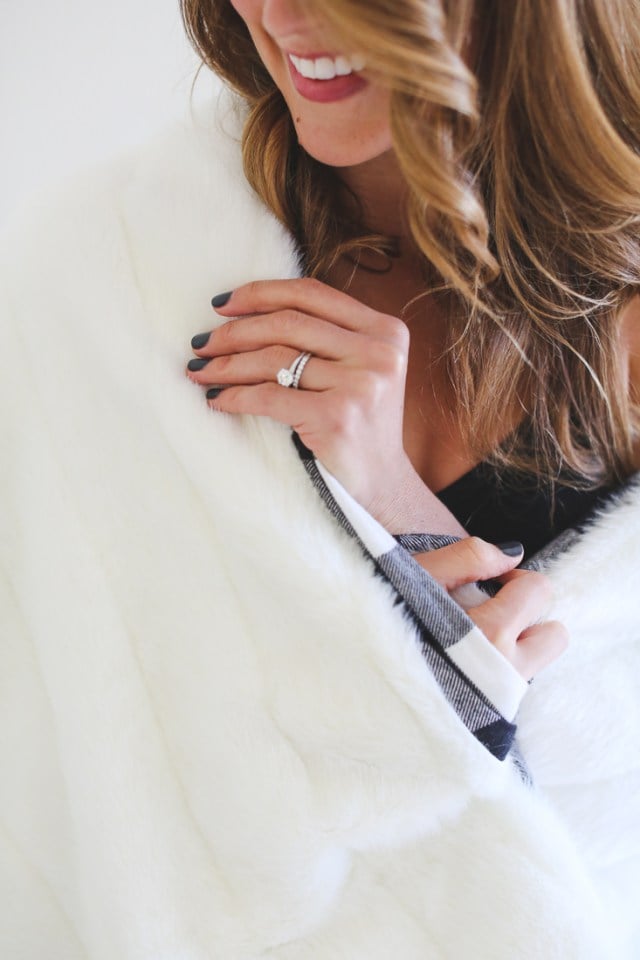 In her tutorial, Erin included five tips on working with faux fur. For more tips on working with fur, visit the Tips & Tricks page on the Shannon Fabrics website where you can reference and download these tip sheets: Faux Fur Tips and 10 Tips for Sewing with Fake Fur. Download the tutorial here: Faux Fur Throw Blanket Sewing Tutorial.
You can find Shannon Fabrics at local quilt shops and fabric stores, and online. View our store locator to find online shops and shops near you.
Stay up-to-date on what's happening! Connect with us on social media: Facebook, Pinterest, Twitter, YouTube, Instagram.