We had a great time at International Quilt Market, May 16-18, 2014 in Pittsburgh, PA. This is our booth! Welcome to Cuddle World- The Softest Place on Earth™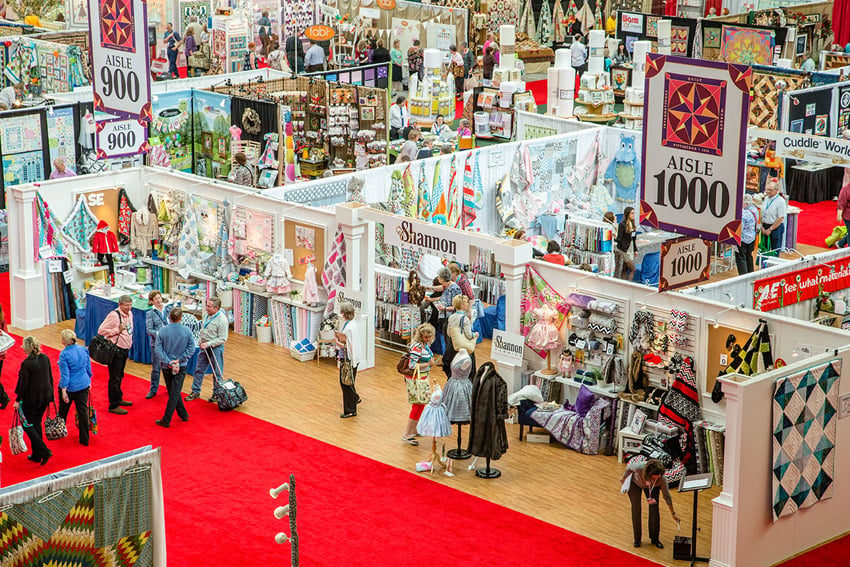 We reconnected with old friends, met new friends, and showed off our beautiful new products! We were busy—we participated in Sneak Peek, Schoolhouse, Sample Spree and also gave hourly demos. Here's a quick recap.
The day before the show opened, we had Schoolhouse. We showed new products (Cuddle™ Precuts, Cuddle Kits, and more), discussed a few favorite notions, and offered tips on how shops can partner with us for success. Here we are at Schoolhouse: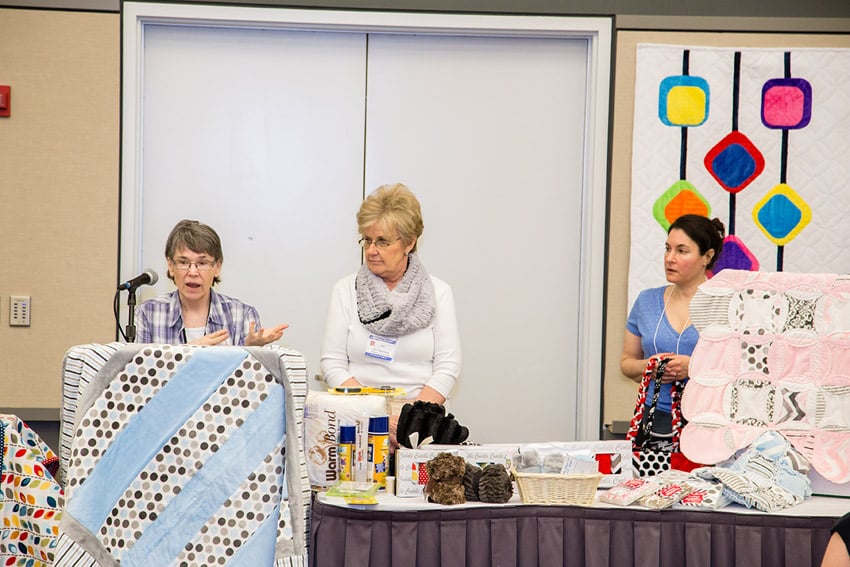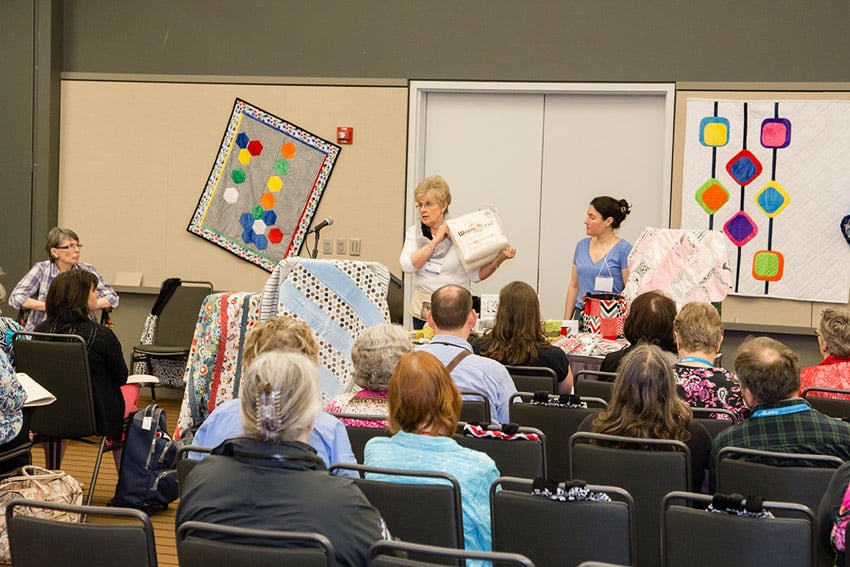 Cuddle World...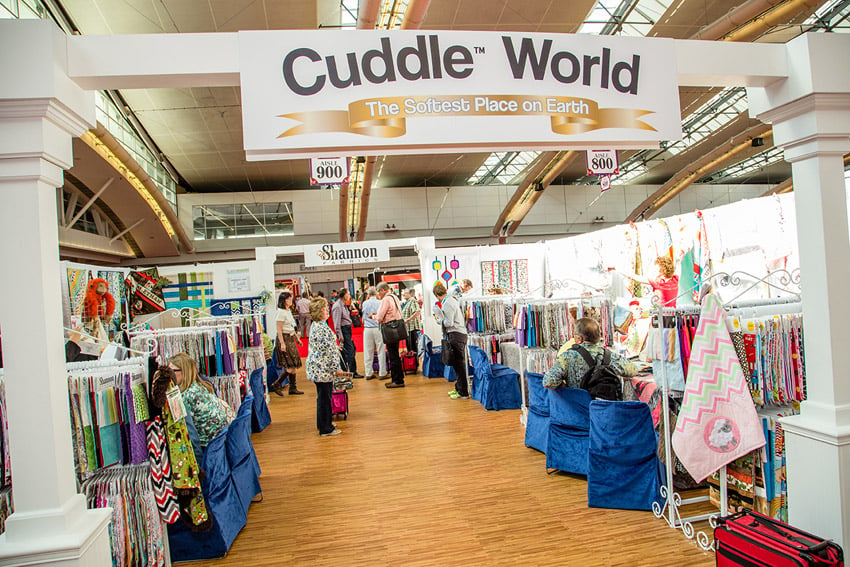 More...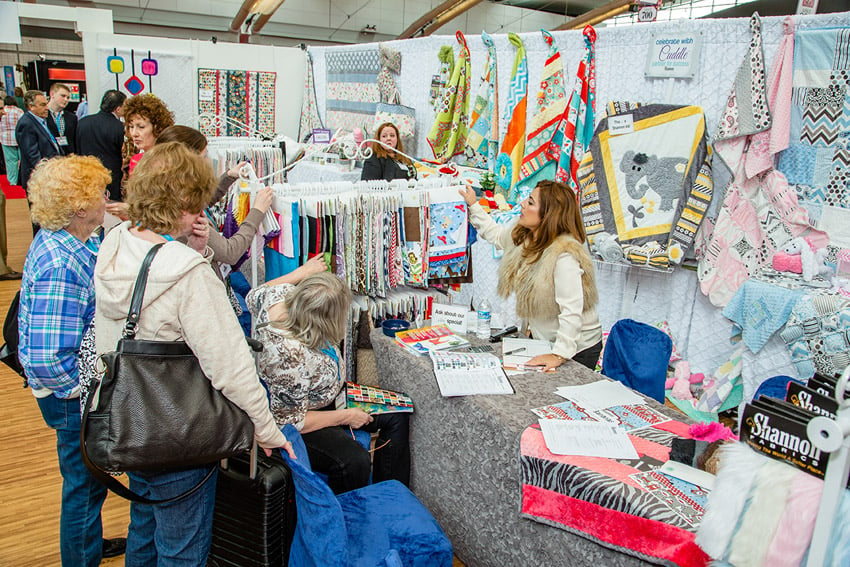 The back of the booth:
The front of the booth: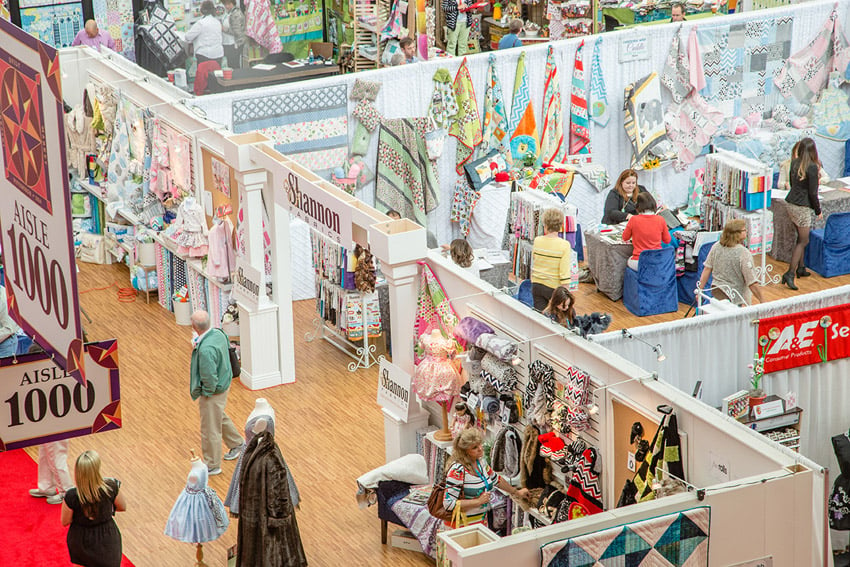 A close up of a demo...Gayle Camargo, one of our talented Cuddle Specialists, demonstrates techniques for making our new Wee Ones baby strip quilt. This particular Wee One is a sweet new Cuddle kit featuring the Born to be Wild by Dana Brooks Cuddle collection.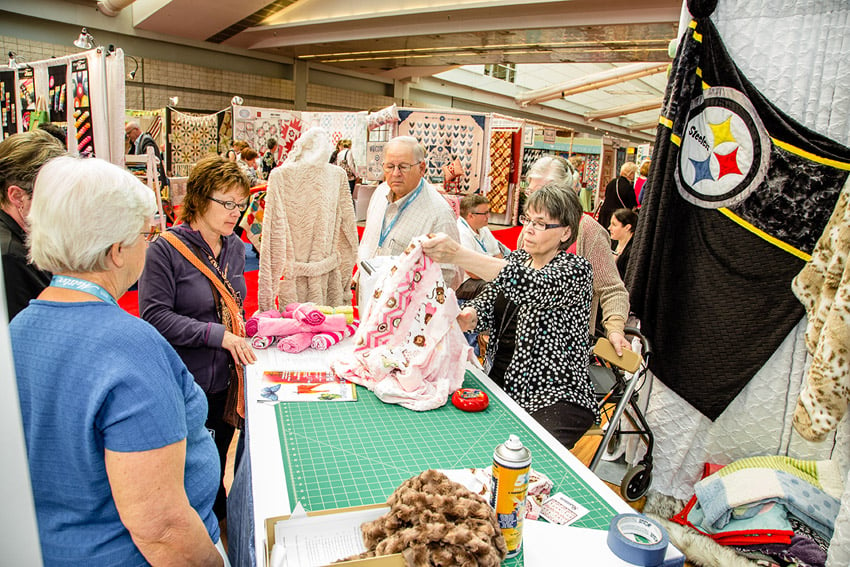 Pat, another of our super talented Cuddle Specialists, did demos as well: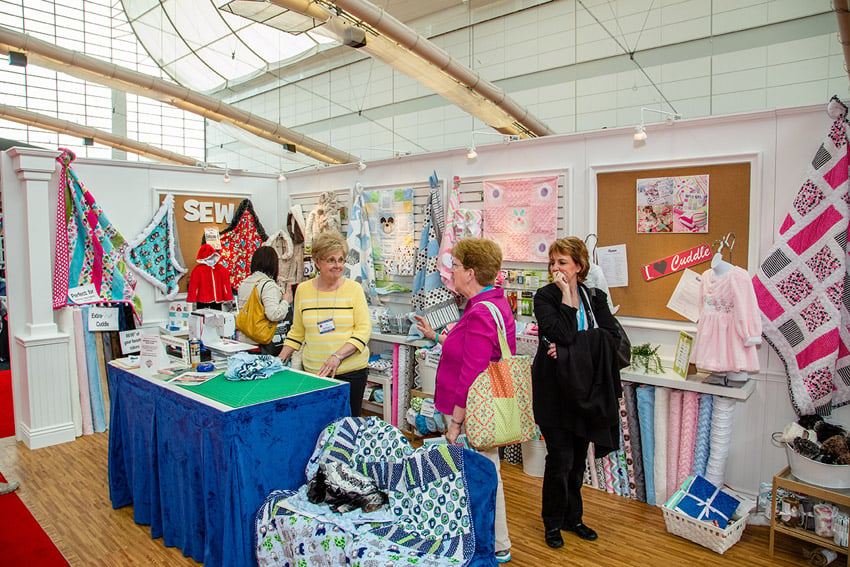 We also demoed tips on using our other fabrics- such as faux fur. Did you know we not only have luscious Fabulous Faux furs but we also have Silky Satins- in solids and prints, Textured Soft Cuddle, and even Terry Cloth?!
Here- Our friend Katy from I'm a Ginger Monkey, chats with our UK distributor.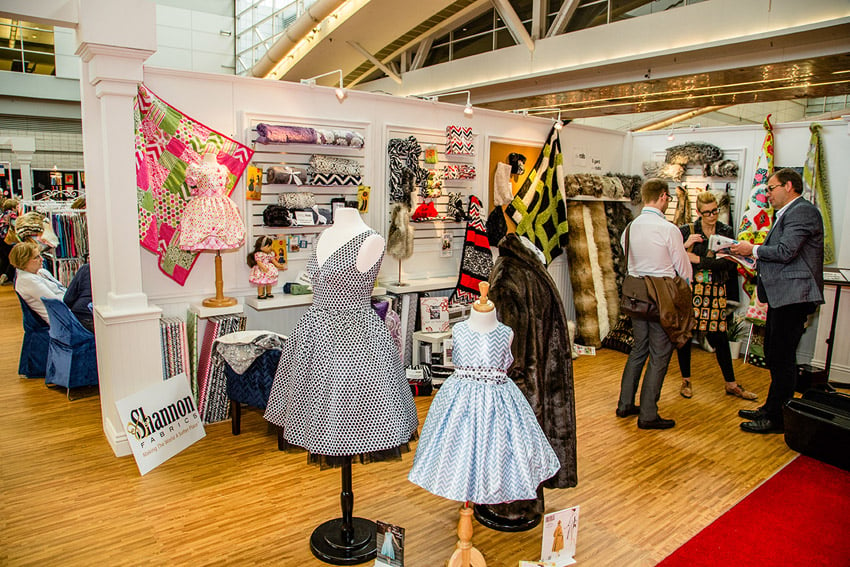 A true movie star, modeling our faux fur coat with red silky satin lining: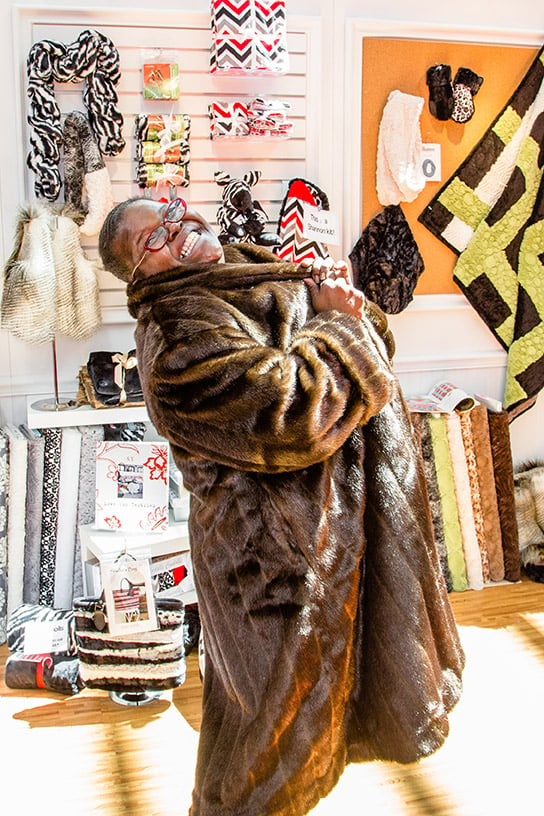 Our team!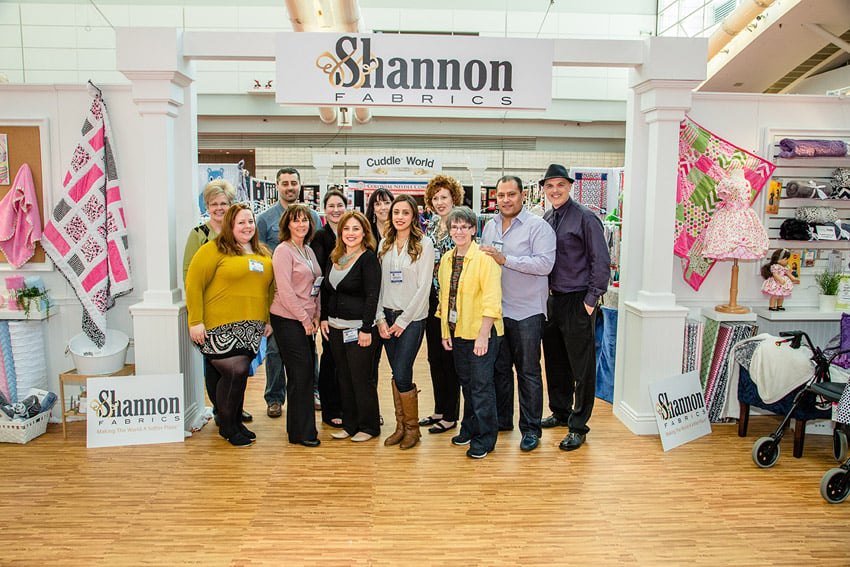 There's SO MUCH MORE to share! We have exciting New Arrivals, upcoming collections- Coming Soon, brand new Cuddle kits, and new educational tools, free patterns, and ideas.
...So Subscribe to our blog to be notified of what else is new!
Cuddle Hugs,
Ellen