We've introduced our 2019 Color Of The Year and we think you'll like it! We've chosen Scarlet! We selected Scarlet as it embraces us with love and warmth.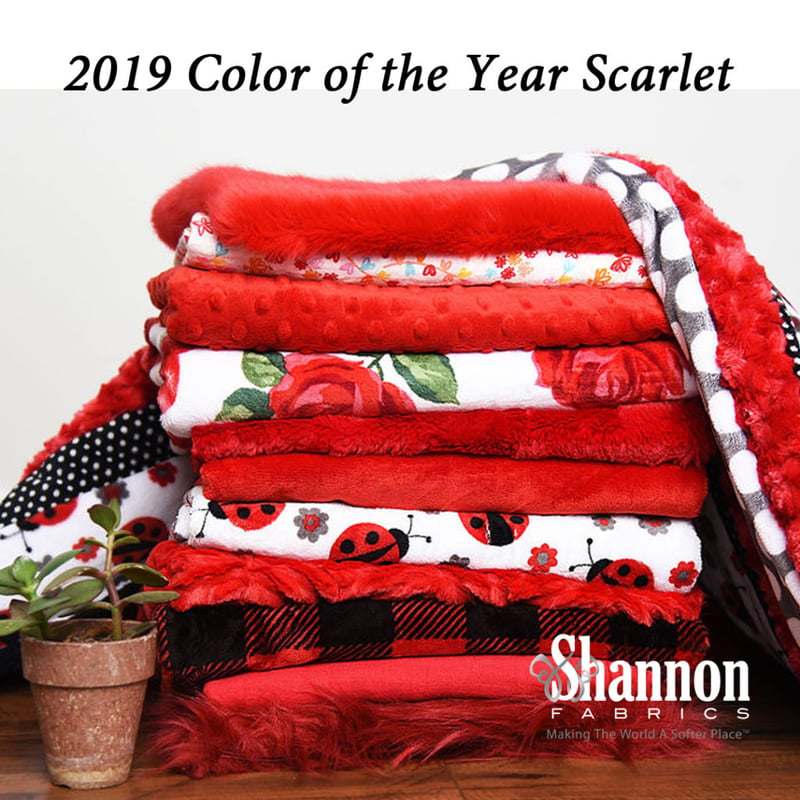 The color scarlet is associated with courage, passion, heat and joy. Scarlet is defined as a bright red hue with hints of orange.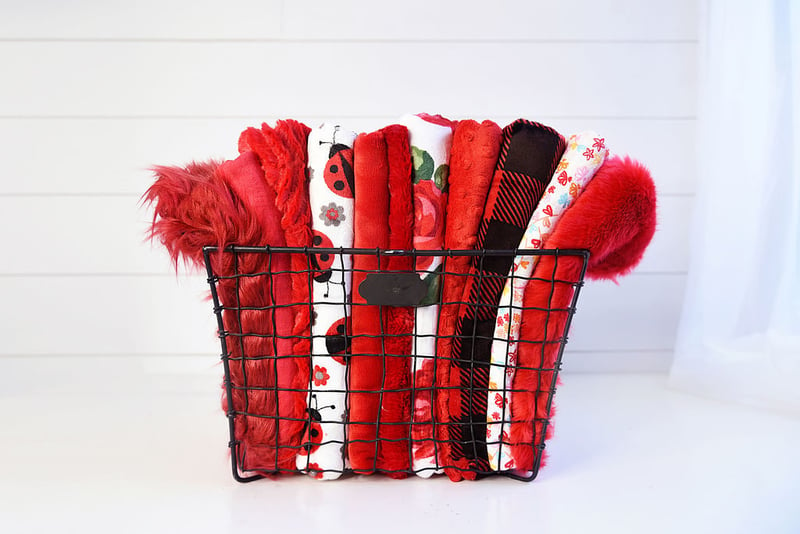 For a sophisticated color palette, combine scarlet with neutrals like black, white, silver, sand and beige. Combine it with warm grey, chocolate brown and evergreen for a warm and earthy palette. For a more daring, bold, and bright palette, combine scarlet with bright yellow, aqua, vivid green and orange hues.
Shannon Fabrics offers Scarlet in multiple substrates: Cuddle®, Luxe Cuddle®, Embrace® double gauze, Faux Fur and Silky Satin. Scarlet comes in yardage and is also featured in many of our kits.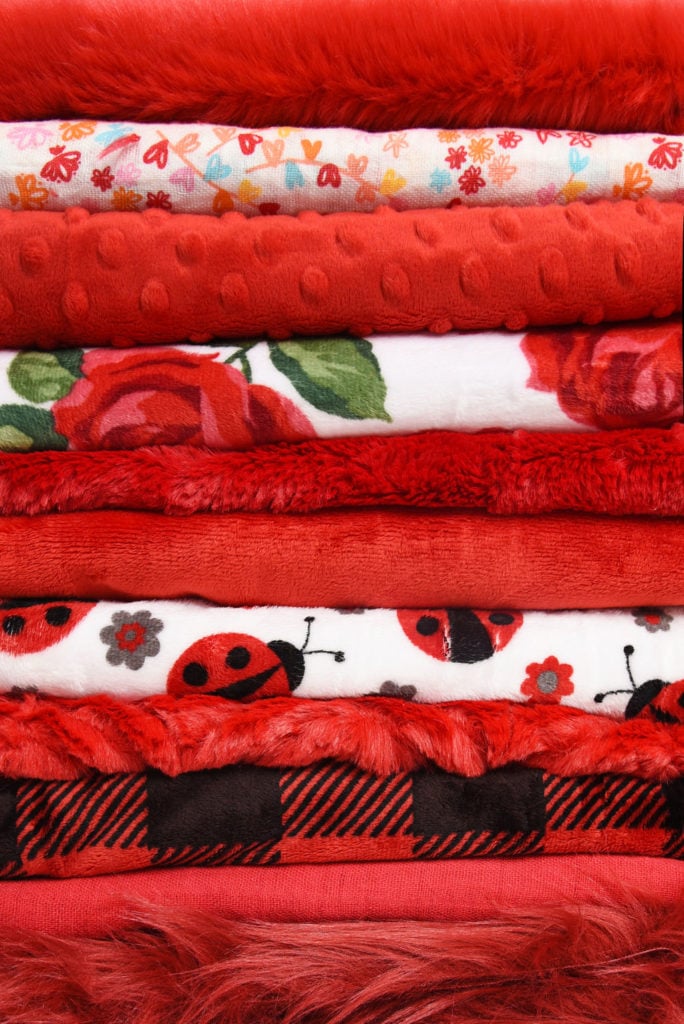 Fabrics shown, top to bottom
Scarlet is striking when used alone and it's also lovely when combined with other colors.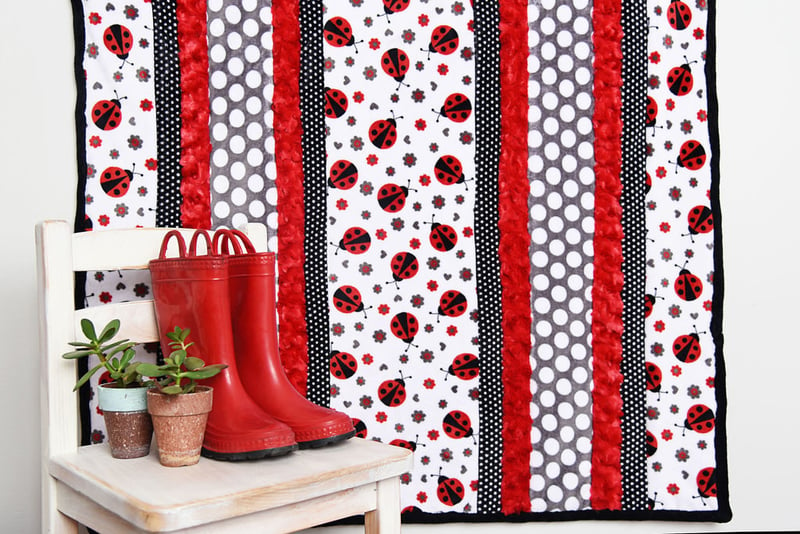 Fabrics in Scarlet are incorporated in these Cuddle® kits
Scarlet is a beautiful choice for use in quilts, blankets, apparel, home décor, pet beds, loungewear, accessories and crafts.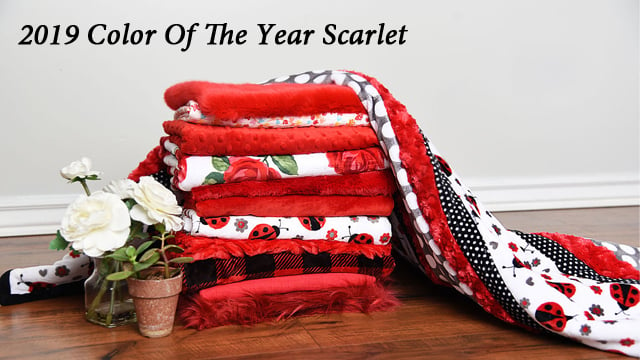 Just for fun, you can take a fun Color IQ Test by Pantone® to learn how you see color! Visit this link to take the test and let us know how you do.
For the past few years, we have thoughtfully chosen a color of the year based on trend analysis and color influences. To see our 2018 color of the year, click here to view Bluebell.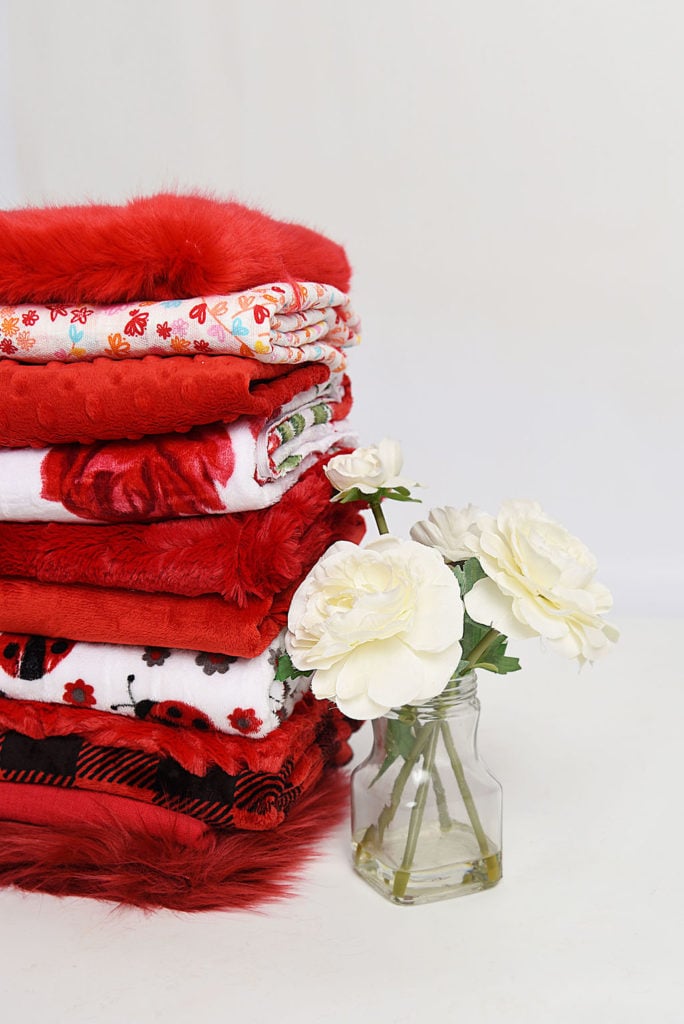 For more eye candy of Scarlet, visit our Board on Pinterest and our Facebook Photo album. We'd love to hear what you think of Scarlet. Comment below and tell us what you will make in 2019 with this color.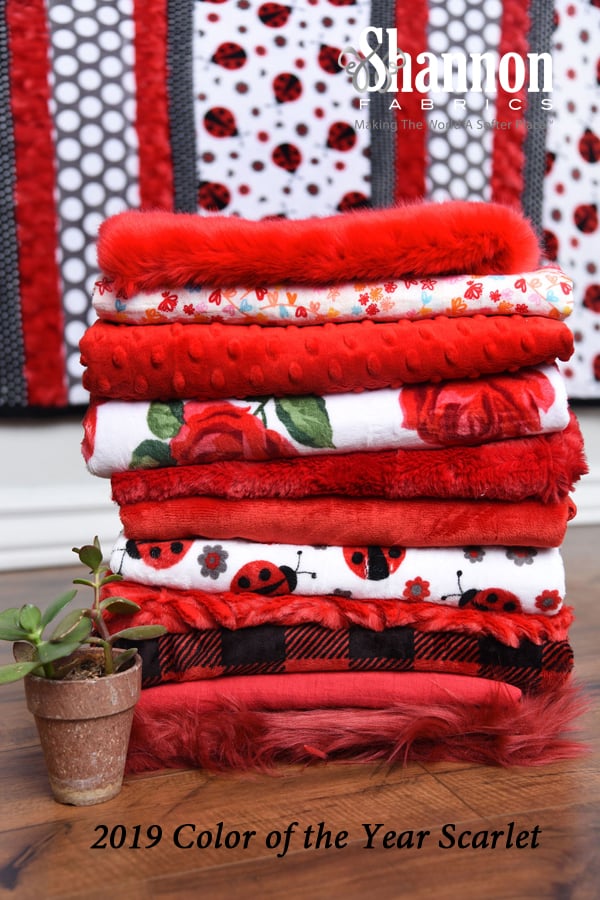 Thanks for visiting our blog and for helping to Make The World a Softer Place™
Ellen
PS You can find Shannon Fabrics at independent quilt shops and fabric stores. Or, view our Store Locator to find online shops and shops near you.
Stay in the know! Subscribe to our newsletter. Follow our blog. Connect with us on social media: Facebook, Instagram, Pinterest, Twitter, and YouTube