It's me, Jayme, aka "Finding Sweet Land" in the quilting community, back on the Shannon Fabrics blog! I recently made a cotton quilt that I backed in Cuddle® from Shannon Fabrics. Most people wouldn't think to use Cuddle® as backing for cotton quilts, but it's actually a lot more common to incorporate Cuddle® as a backing than people realize and Cuddle® is so much easier to use than it's given credit for.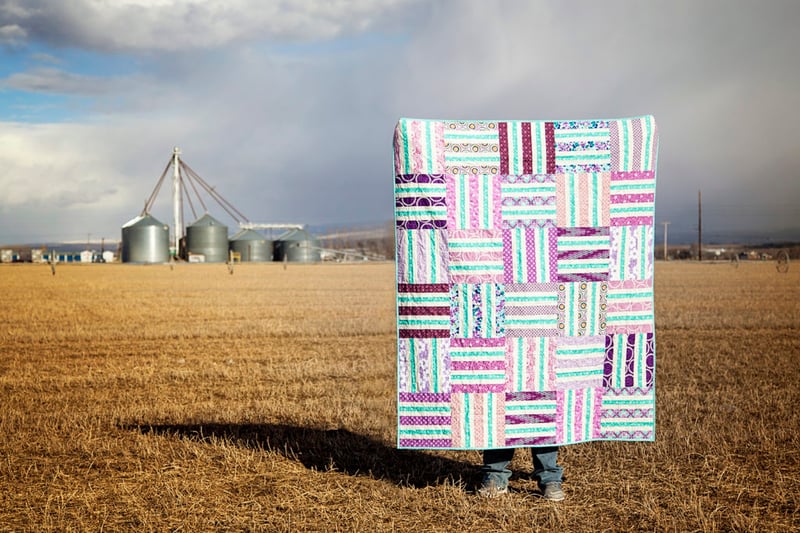 Shannon Fabrics has gathered tried and true tips and tricks for you to keep at your fingertips, such as, Quilting Tips and Tricks and Combining Cotton and Cuddle®.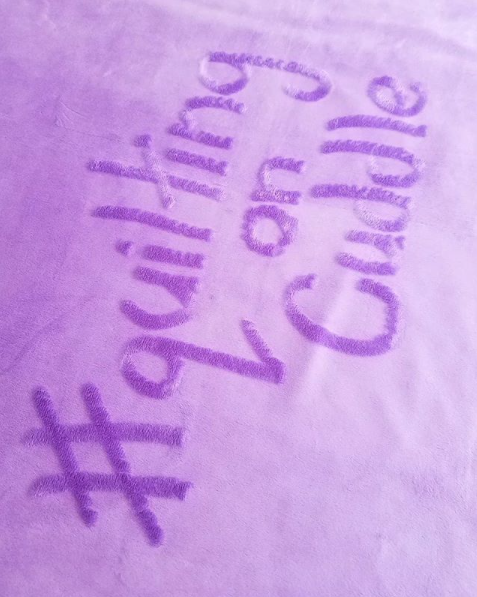 A while back, I received a request from a family member to make a quilt for a very special lady. Her birthstone is amethyst, so I chose some lovely shades of purple with a bit of teal for a pop of color. For the top and binding, I chose a mixture of fabrics from several different designers ranging from Allison Harris to Tula Pink. For the backing, I used Cuddle 3® in Mauve. For Cuddle® quilts, I recommend using a lightweight batting - Quilters Dream Batting has a nice selection. The pattern I used is called Wicker by Allison Harris of Cluck Cluck Sew.
I followed the same process that I normally follow when making a quilt except for when it came to the basting stage. The biggest difference between basting a quilt with a cotton backing vs. a Cuddle® backing is using ODIF® 505 Spray and Fix Adhesive to baste the top/batting/and backing together. When that step is complete, you can then add safety pins along the edges and a few center seams to really hold it all together.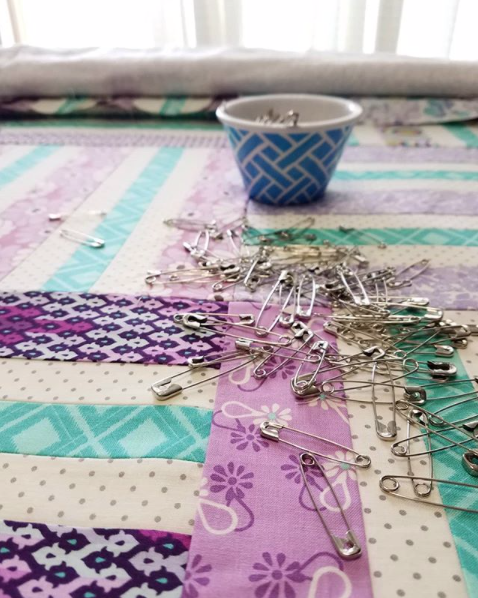 I quilted this on a BERNINA B 790 Plus with a loose stipple and a few spirals mixed in. It is one of my go-to designs for quilting on a domestic machine. Cuddle® is wonderful as an entire quilt but especially appealing on quilts as a backing. You get the same perks of making a cotton quilt with the benefit of warmth and softness that comes when you add Cuddle®.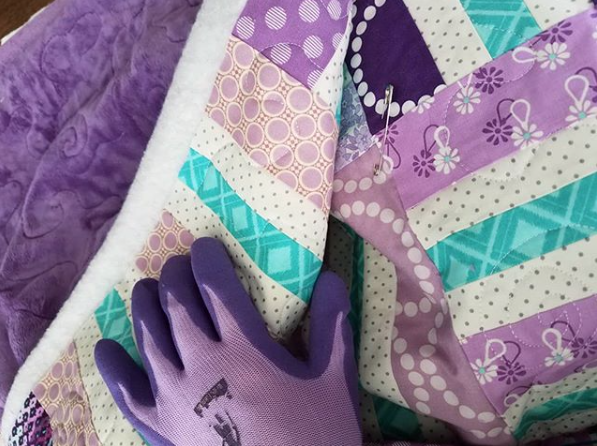 One thing to remember is that the Cuddle® will not shrink, while your cotton fabrics will. If you feel like this may be an issue, here are a couple options - 1) you can pre-wash your cotton fabrics before you piece your quilt top or 2) you can quilt it as-is and let your quilt crinkle how it will on its own. I like to tell people that you're using Cuddle® on your quilt for one reason – for it to be loved! So don't get held up on the crinkle factor. It'll be loved because you made it, and even more loved because it's backed in Cuddle®.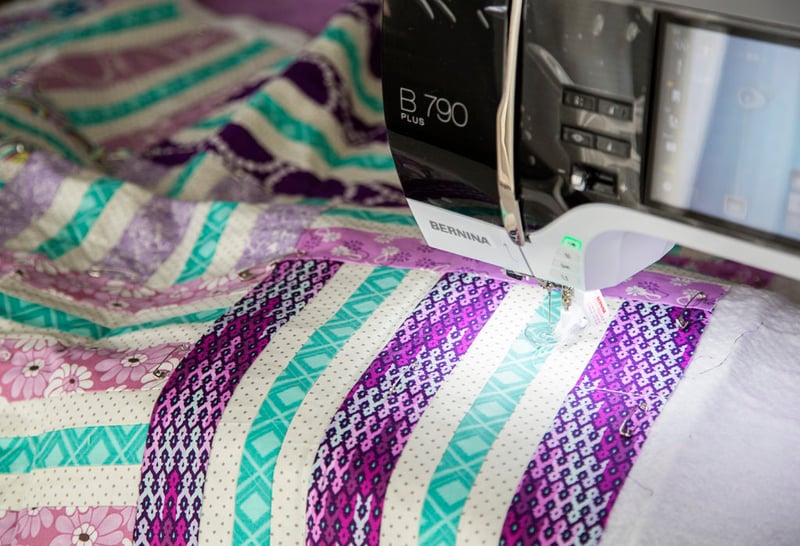 I opted for a cotton binding for this quilt, but don't be afraid to experiment with Cuddle® binding on your cotton quilts. It's an easy way to add some extra softness and texture to any quilt.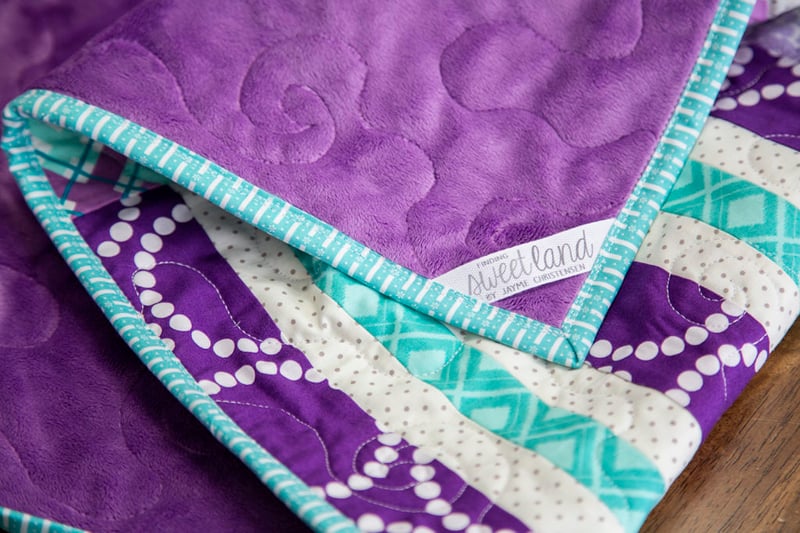 For more tips and tricks on working with Cuddle® head over to the Shannon Fabrics website.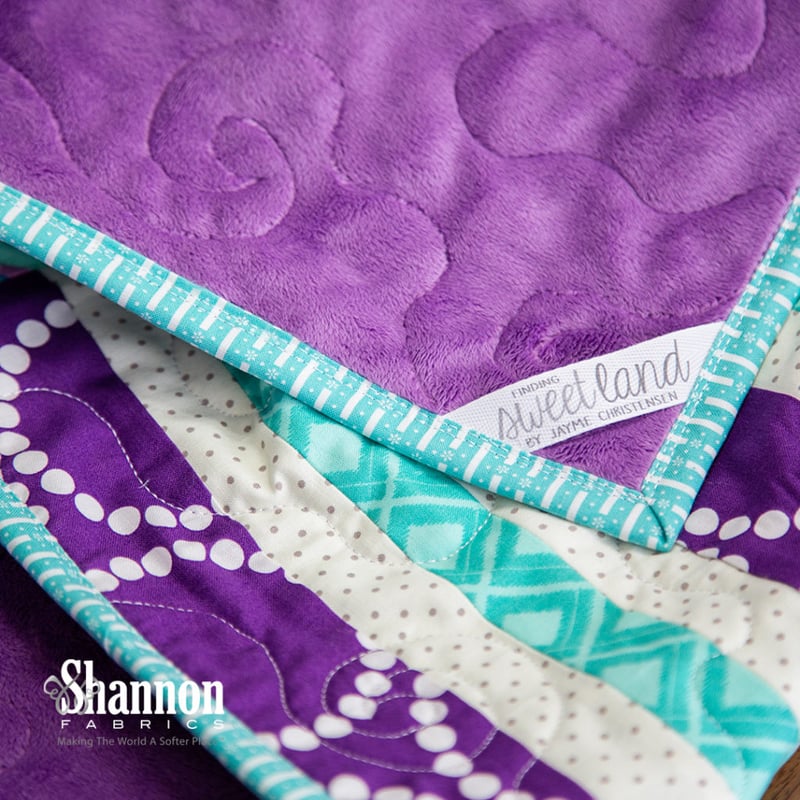 You can find Shannon Fabrics at independent quilt shops and fabric stores, and online or check out their Store Locator!
I hope you try quilting with Cuddle®. Let me know how it goes for you! Follow me at @findingsweetland on Instagram.
Hugs from Idaho
Jayme