It's one thing to browse for fabric online, and it's another thing altogether to visit a local quilt or fabric shop and see (and feel) fabric in person!
Shop Hop Inc has stepped up to become a true ambassador of quilt and fabric shops and the customers who support these small, family-owned businesses. They host "shop hops" in six different states (with more to come in 2023), designed to make the art of quilting fun and inspiring by offering giveaways, prizes, exclusive fabric collections and more.
We caught up with Koleen Herlocker and Jen Gasper, the masterminds behind Shop Hop Inc, for a behind-the-scenes look at what inspires them, why sewists and quilters should participate, and more!
Shannon Fabrics is proud to sponsor Shop Hop Inc by providing free door prizes in all six shop hop regions.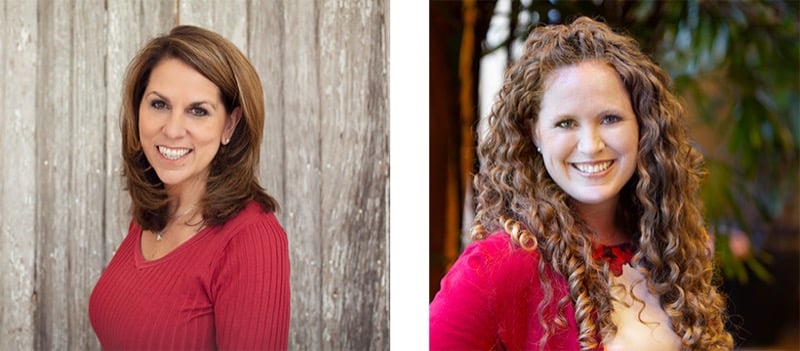 Partner Spotlight: Shop Hop Inc
SF: What's the history of Shop Hop Inc? What inspired you to launch your first shop hop?
SH: The Iowa shop hop was started 11 years ago by a store owner and it had 100 stores that first year. Since then it has grown to include our signature magazine, an exclusive fabric line, fun giveaways and lots of great prizes. Shop Hop Inc was formed three years ago when we took over the management of the All Iowa Shop Hop from the previous owners. We were drawn to the idea of using a shop hop event as a great marketing tool for stores who worked together to benefit each other and to spread the word about the quilting industry.
More than that, organizing and planning is something we are good at doing. We wanted to be the resource that allowed shop owners to focus on running their businesses while we rallied the customers and brought them through their doors. We knew that we could take this concept and build it and spread it around the U.S. to benefit more stores in more states.
SF: How does Shop Hop Inc benefit the shops?
SH: One of the biggest benefits we offer our stores is that WE do all the behind-the-scenes organizing and orchestrating. This is all WE do — focus on marketing for them and helping to connect them with new and existing customers.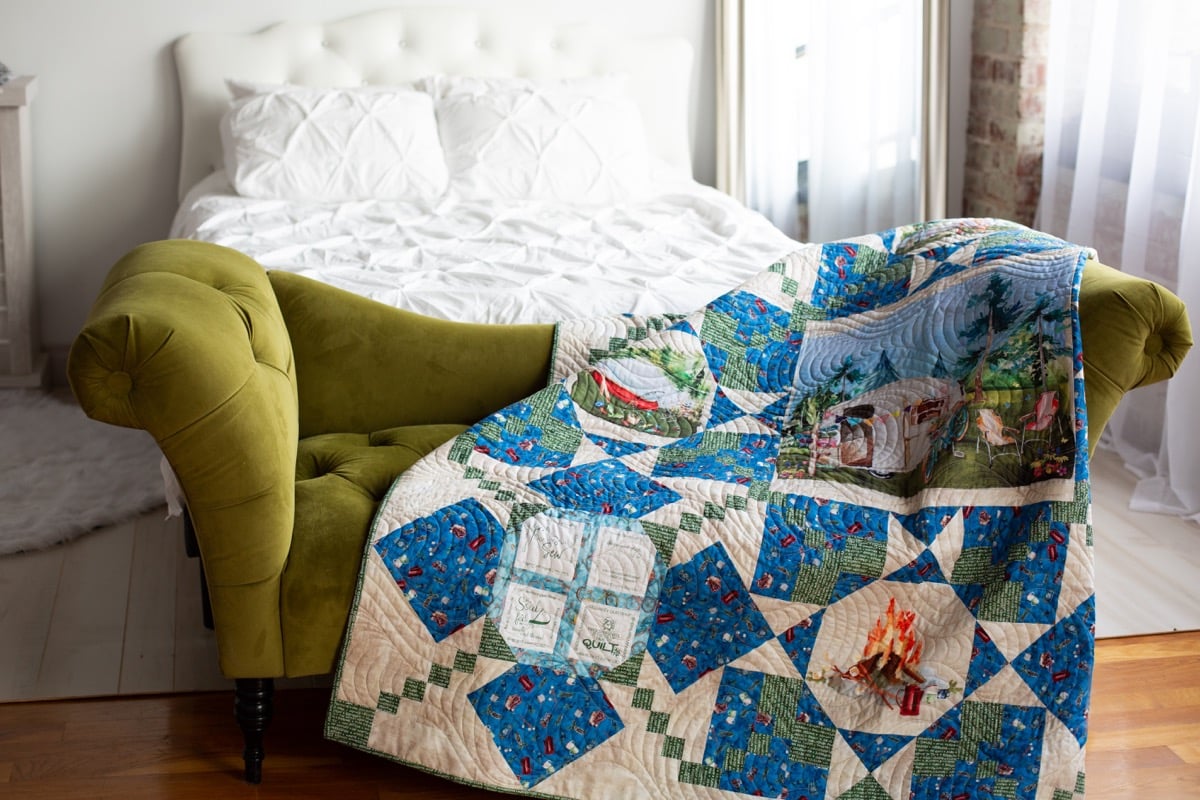 SF: What has been the most rewarding part of seeing the shop hops come to life?
SH: Experiencing the excitement that our shop hoppers have about participating in the shop hops! They love the quest. And of course the satisfaction and pride we get when our stores tell us what a success the shop hops are for them! We LOVE helping customers and stores discover each other!
SF: Why is supporting local brick and mortar fabric and quilt shops important?
SH: So that we can ALL have these wonderful places around for generations to come. It gives us a place to touch and feel the fabric, be inspired, learn and fall in love with this art!
SF: What are some of the benefits for sewists and quilters who attend the shop hops?
SH: Besides the free giveaways they get at each store, and the prizes they have the opportunity to win, we think it's being introduced to new stores and their staff. There is nothing quite like an experience that allows them to be inspired by what they see all around them. And there is certainly nothing better than discovering the unique personalities, charm and hidden treasures that each store has to offer.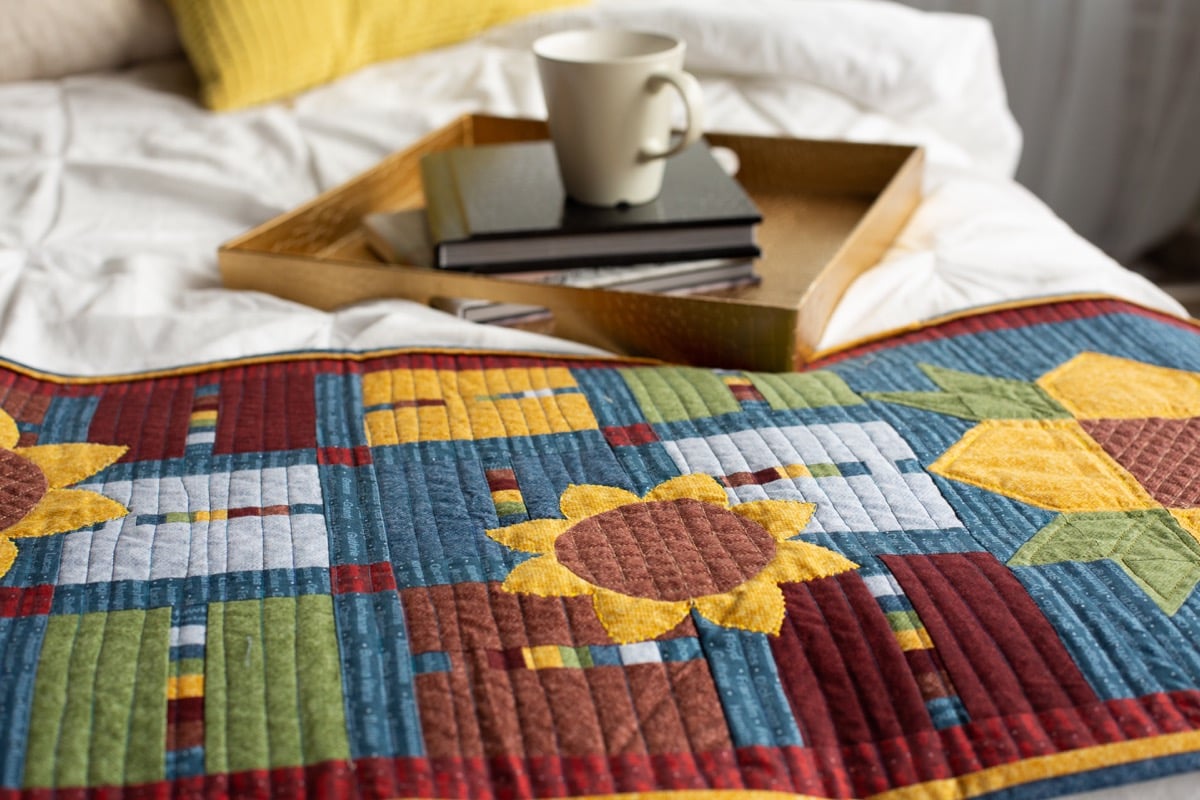 SF: Tell us one thing people might not know about Shop Hop Inc?
SH: Most of our customers don't realize we don't own a store! (And that Jen isn't even a quilter…but we are working on that as she has purchased her first quilt kit.)
SF: What current quilting, sewing or crafting trends inspires you? Where do you get your inspiration?
SH: We love to see all the new designs and prints that come out with new fabric lines. Our inspiration also comes from all of the projects that our shop hoppers share on our social media from their travels and the works of art our stores put out there. Watching fabric come to life with the love that someone has put into it is just incredible.
SF: What's next for Shop Hop Inc?
SH: We continue to look for states to bring our program and events to! We are also always looking for leaders in the industry to partner with who have a common goal of supporting local quilt shops in the communities. It is important for us all to come together to help them thrive and we are on a mission to lift everyone up in success.
SF: How many shop hops are you hosting in 2022, and where can sewists and quilters go to learn more?
SH: We will be hosting six shop hops in 2022 (Minnesota, Kansas/Nebraska, Iowa, Illinois, Missouri, the Carolinas) and even more in 2023. You can visit any of our websites and join our Facebook groups to learn more.

If you have any questions about Cuddle® minky plush fabrics or any of our Cuddle® Kits, feel free to contact our friendly, no-pressure customer service team at 866-624-5252.
Ready to start creating with Cuddle® minky fabric? Use our store locator to find a selection of Cuddle® minky fabric online or near you.