We're excited to share our Q&A series featuring exemplary quilt and fabric shops all around the country that sell Shannon Fabrics products. To nominate a shop in your area, please let us know in the comment section below. #shoplocal
Here at Shannon Fabrics, there's nothing we love more than seeing small, family-owned quilt and fabric shops grow! Cozy Creative Center has done just that — they started their business in a modest 3,000 square-foot space in El Cajon, Calif., only to upgrade into an impressive 7,500 square-foot space within a short amount of time. Owner Daniela Stout has her finger on the pulse of the fabric and quilting community, offering classes, meet-up clubs and a mix of colorful, bright fabrics with a modern flair.
This winter, our National Educator Teresa Coates (and Hawke, of course) will be stopping by on her Season 8 Sew Together Tuesday tour to broadcast LIVE from the Cozy Creative Center shop floor (she'll be teaching a couple workshops, too)! Click here for more details and our complete Season 8 schedule.
To learn more about and see the latest from Cozy Creative Center, visit their website, stop by their shop in El Cajon, CA, give them a call at 619-670-0652 or email co-owner Daniela Stout at daniela@cozyquilt.com.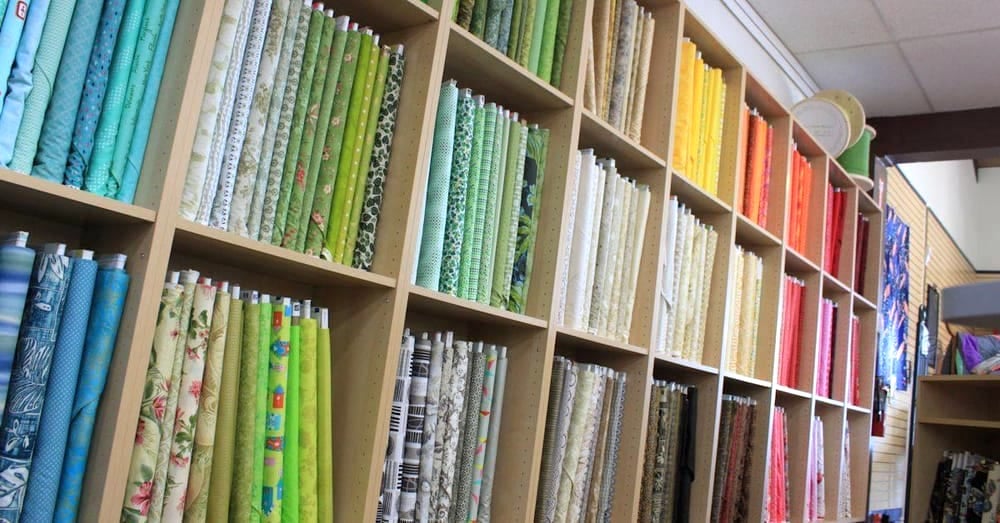 Shop Spotlight: Cozy Creative Center
SF: What is the history of your shop?
CCC: We started our business as Cozy Quilt Shop and had our grand opening in February 2003. It was a big leap of faith for me and my husband, Rick, as neither of us had done anything like this before. But we both had the desire to have our own business and I had a passion for quilting.
You never know if you can do it, unless you try! We leased a 3,300 square-foot space and took a shot. After some time we expanded to 4,500 square feet. We expanded again — one more time to a new location and a 7,500 square-foot retail store we renamed Cozy Creative Center. We focus on bright fun fabrics, with a touch of modern and a bunch of batiks.
SF: How has your shop evolved over the years?
CCC: We've embraced some of the modern designers like Kaffe and Tula Pink. We also offer a lot of Clubs. Some are meet-up clubs, like Embroidery Club and Breakfast Club, but others are discount clubs like Cozy Christmas Fan Club and Tula Pink Fan Club. We offer savings, fun, loyalty and rewards — it's a win-win!
SF: Tell us one thing people might not know about your shop.
CCC: We originated the "Strip Club"!
SF: What's your shop's motto or tagline?
CCC: Be creative!
SF: Describe your shop's aesthetic in five words or less.
CCC: Bright, fun, friendly, encouraging!
SF: What's unique about your shop?
CCC: We run a "Strip Club"!
SF: What is your best-selling Shannon Fabrics product?
CCC: Cuddle® for backing!
SF: Do you sell online? If so, how long have you been selling online and what have you learned?
CCC: We dabble online. Sell a lot through Facebook Live and CommentSold. We're very excited that we are working on a new modern website!
SF: What top projects are on the "must make" list right now in your shop?
CCC: Embroidery Tiling Scene, Tula Pink projects and free-motion quilting.
SF: What do you love most about creating (or seeing customers create) DIY projects with the fabrics you sell?
CCC: The pride in our customers' faces when they hold up something they made.
SF: What current quilting, sewing or crafting trends inspires you? Where do you get your inspiration?
CCC: Dot quilts — we can't wait to explore this more!
SF: What's next for your shop?
CCC: We are working on a new website which is very exciting. Our Strip Club and the new patterns that go with it have been dormant during Covid and my fight with cancer, so we are looking forward to bringing that back! We will broadcast those through our YouTube channel — Cozy Quilt Designs.
SF: Is there anything else you would like us to know or share about you or your business?
CCC: We also publish patterns under Cozy Quilt Designs and are known for our best-selling item: The Strip Tube Ruler.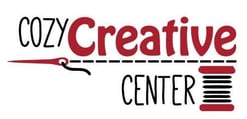 If you have any questions about Cuddle® minky plush fabrics or any of our Cuddle® Kits, feel free to contact our friendly, no-pressure customer service team at 866-624-5252.
Ready to start creating with Cuddle® minky fabric? Use our store locator to find a selection of Cuddle® minky fabric online or near you.