We're excited to share our Q&A series featuring exemplary quilt and fabric shops all around the country that sell Shannon Fabrics products. To nominate a shop in your area, please let us know in the comment section below. #shoplocal
The Quilter's Market has been the go-to quilt shop in the greater Tucson area, but when present owner Tawnya Freeman took it over in September 2019, it was expanded to include even more fresh and irresistible quilting fabrics! Besides the shelves and shelves of fabrics and notions, they also offer machine and longarm quilting services, a variety of classes and plenty of inspiration for their customers!
This winter, our National Educator Teresa Coates (and Hawke, of course) will be stopping by on her Season 8 Sew Together Tuesday tour to broadcast LIVE from the The Quilter's Market shop floor (she'll be teaching a couple workshops, too)! Click here for more details and our complete Season 8 schedule.
To learn more about and see the latest from The Quilter's Market, visit their website, stop by their shop in Tucson, Ariz., give them a call at 520-747-8458 or email owner Tawnya Freeman at sunshine@thequiltersmarket.com.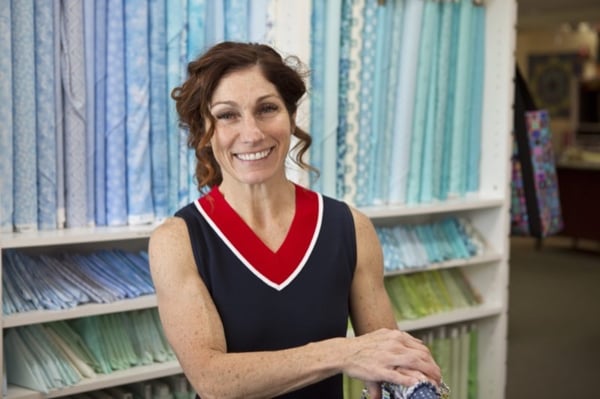 Shop Spotlight: The Quilter's Market
SF: What's the history of The Quilter's Market?
TQM: The shop has been in Tucson for over 17 years, I purchased it in September 2019. We have a huge selection of quilting fabrics. There are three local quilt shops currently including ours. We offer a variety of classes and we are open seven days a week to accommodate working quilters.
SF: How has your shop evolved over the years?
TQM: The shop has continued to grow over the years. As the new owner, I reconfigured the shop by adding additional shelving to grow our fabric selections.
SF: Tell us one thing people might not know about The Quilter's Market.
TQM: We offer quilting services!
SF: What's your shop's motto or tagline?
TQM: Fun, Fabric & Friends!
SF: Describe your shop's aesthetic in five words or less.
TQM: Inviting, fresh fabrics, friendly service.
SF: What's unique about your shop?
TQM: We have lots of bright and unique fabrics.
SF: What is your best-selling Shannon Fabrics product?
TQM: Cuddle® Kits!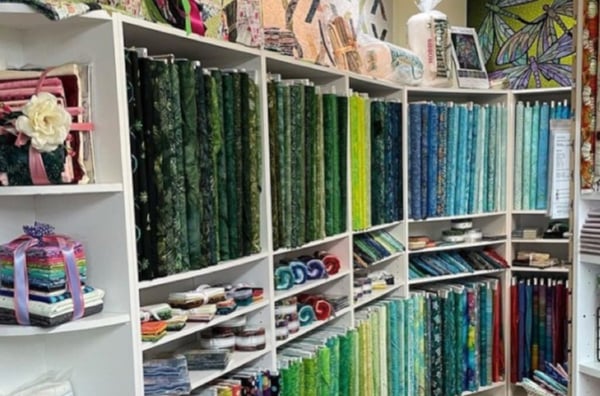 SF: What top projects are on the must-make list right now in your shop?
TQM: Poppins Bag or Mini Poppins Bag
SF: What do you love most about creating (or seeing customers create) DIY projects with the fabrics you sell?
TQM: I enjoy encouraging people to be creative. It makes me so happy to see people smile when you admire their hard work.
SF: What current quilting, sewing or crafting trends inspires you? Where do you get your inspiration?
TQM: I really enjoy bringing new things to our customers. I try to find inspiration anywhere I can.
SF: What's next for The Quilter's Market?
TQM: We offer a variety of classes, we are planning on expanding our business by selling online. We just launched our quilting services.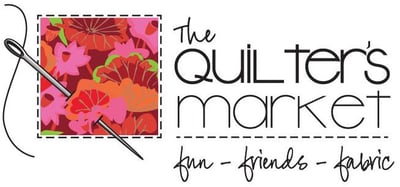 If you have any questions about Cuddle® minky plush fabrics or any of our Cuddle® Kits, feel free to contact our friendly, no-pressure customer service team at 866-624-5252.
Ready to start creating with Cuddle® minky fabric? Use our store locator to find a selection of Cuddle® minky fabric online or near you.