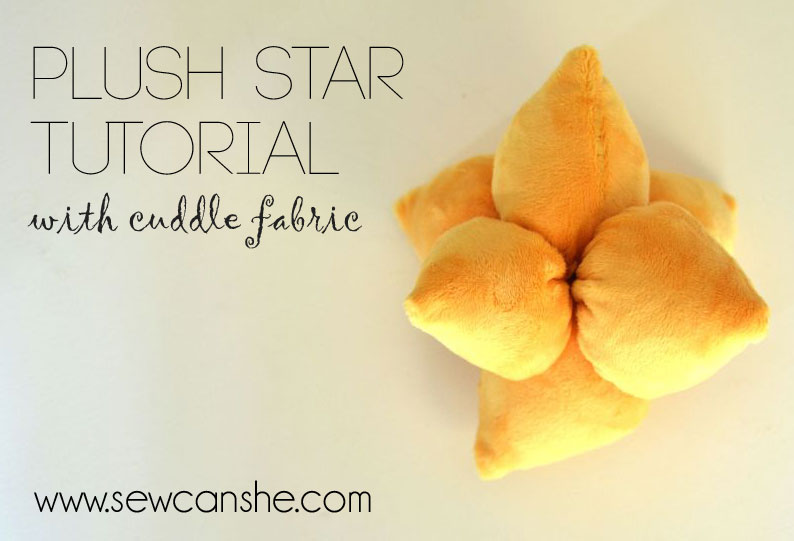 Hi! This is Caroline from sewcanshe.com where we bring you a new free tutorial every day from the best sewing bloggers on the web! And I love to share what I'm making too. Such as this. The holidays are nearly here and there are a million uses for a star...
A tree topper??? This star was made with less than a 1/3 yard of Cuddle® 3 Mango from Shannon Fabrics.
You will also need some polyester fiberfill (stuffing) and a needle and thread. I used Poly-Fil® polyester fiberfill from Fairfield.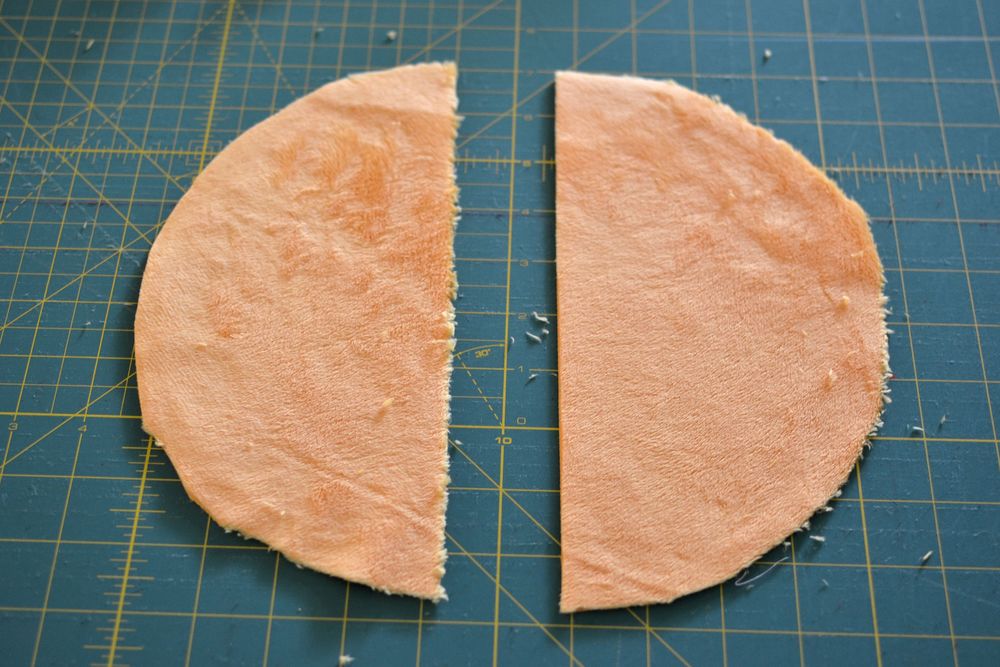 Start by cutting three 10'' circles of fabric. You can use a bowl with a 10'' opening to help you cut the circles, or try my DIY circle cutting tutorial here. Then cut each circle in half.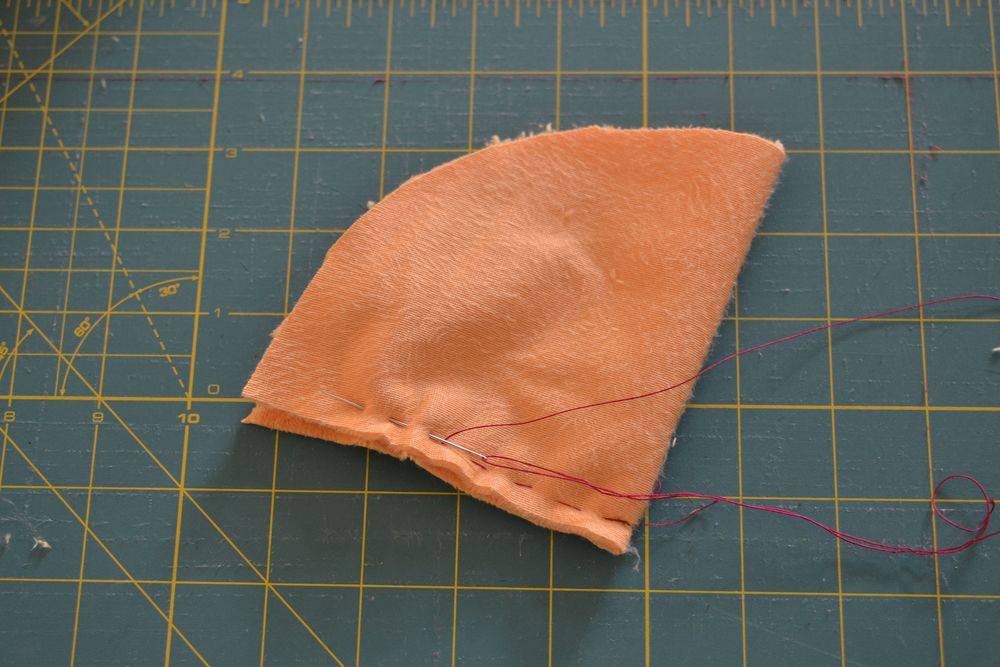 Thread a needle with strong thread.
To make one star point:
Fold a half-circle right sides facing to look like a slice of pie. Hand sew up the straight edge, starting at the point (where you secured your thread with a knot). Use a 1/4'' seam allowance.
When you reach the edge of the circle, secure your thread with a knot, but do not cut it. Turn right side out and insert stuffing. Make sure to push it all the way down to the point. Stuff firmly, but don't use so much that you can't sew the point closed.
Double check that your thread is secured with a knot. If it is, you can start to sew around the opening with long stitches. You are going to sew the star point closed like a yo-yo. Sew all the way around, pulling the thread tight as you go, and then secure with another knot. One star point made! Now make 5 more.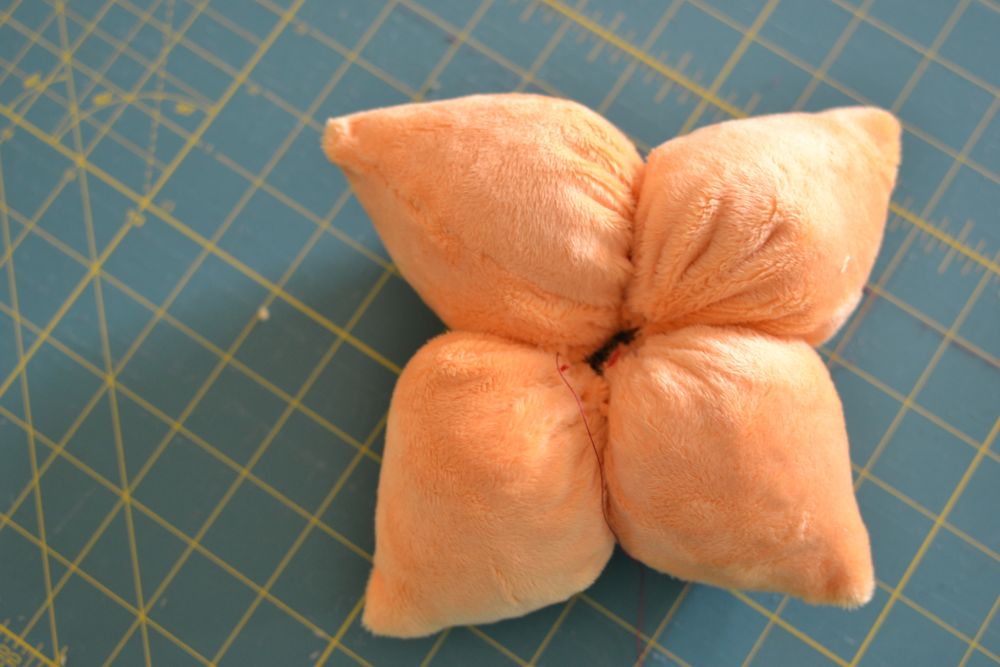 Once all your points are made, string four of them together and secure tightly.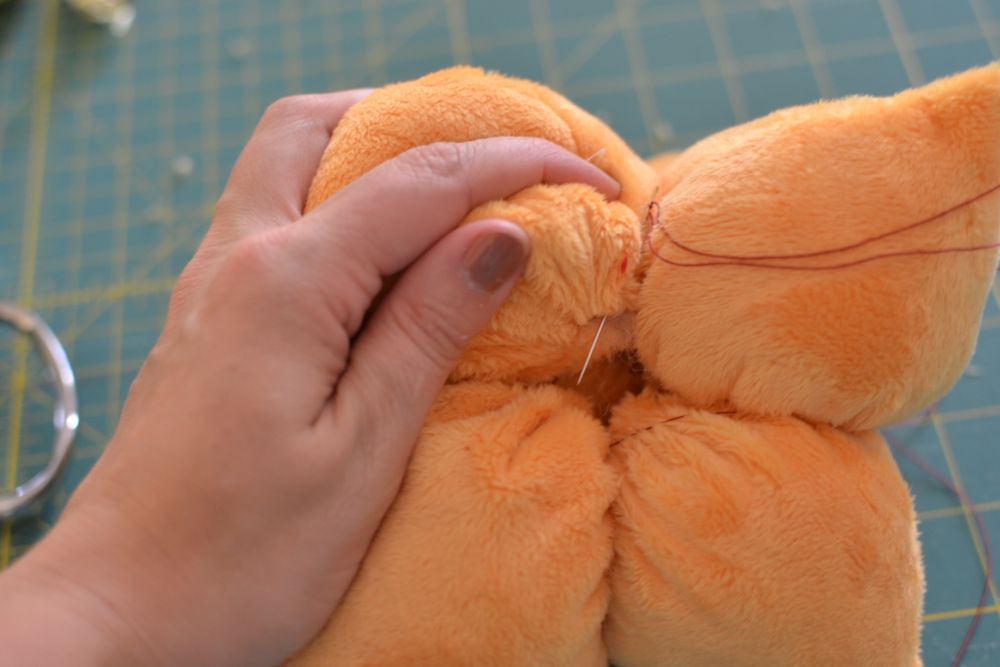 Then secure the last two points in several places, pulling your thread tight.
Easy plush star!
Now I really want to know what you would use this for... tell me in the comments. And watch for another fun tutorial soon when you find out what I am using mine for!
To find Shannon Fabrics, click on their Store Locator!
xoxo,