You're going to love this Pocket-Pillow Cuddle Quilt Tutorial which features our Adorable Animals Cuddle Cakes!
Polly used Cuddle Cakes Adorable Animals precuts (two packs) for the front, Cuddle 3® in Chocolate for the binding and Baby Leopard Cuddle in Camel/Brown for the back. For extra interest, Polly added a few Animal print square blocks to the back.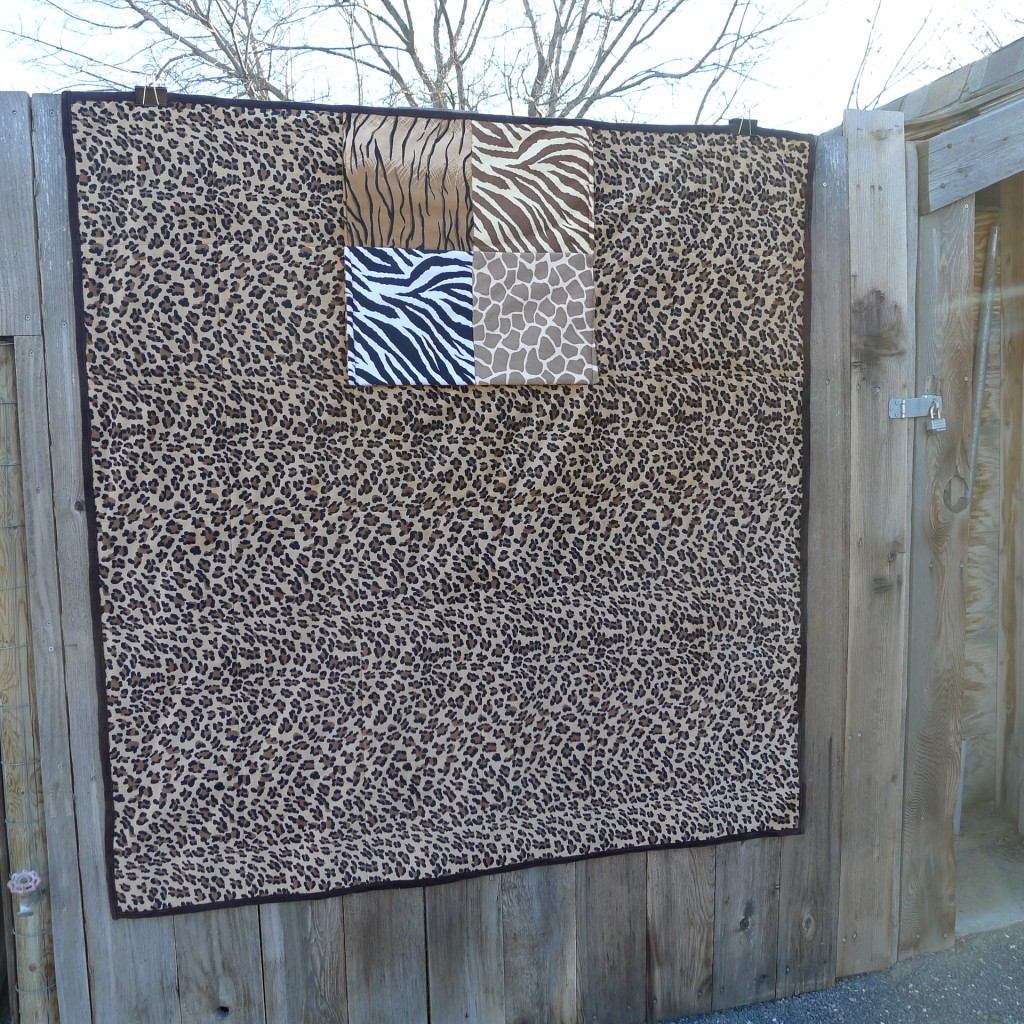 This Cuddle quilt also makes a great tea party blanket :)
The Shield is also perfect for a blanket you plan to use for picnics. Use for indoor picnics to protect your carpet or for outdoor picnics to make sure damp grass doesn't soak through and make damp bottoms.
The kids had a fun time trying out it's extra comfy softness before Polly delivered it.
And one of the best parts is that it can fold up into a pillow when not in use!
You can find the full tutorial and instructions on the Fairfield World Website here.
Hugs with Cuddle,
Ellen
You can find Shannon Fabrics at many local quilt shops and fabric stores, and online at fabric.com, theminkyboutique.com, and fabricdepot.com.
You can also use our NEW Store Locator to find shops near you! To use it, click here: Store Locator.
To stay up-to-date on what is happening, Join our mailing list and Subscribe to our blog. In addition, follow us on social media! Like us on Facebook, follow us on Pinterest, connect with us on Twitter, YouTube, Google +, Instagram, Flickr, and more…