I scream. You scream. We all scream for ice cream! I love ice cream! My favorite flavor is chocolate…but almost any flavor will do. LOL!
Here's an adorable Ice Cream Dish Pin Cushion, made with Cuddle Fabric and best of all- it has zero calories!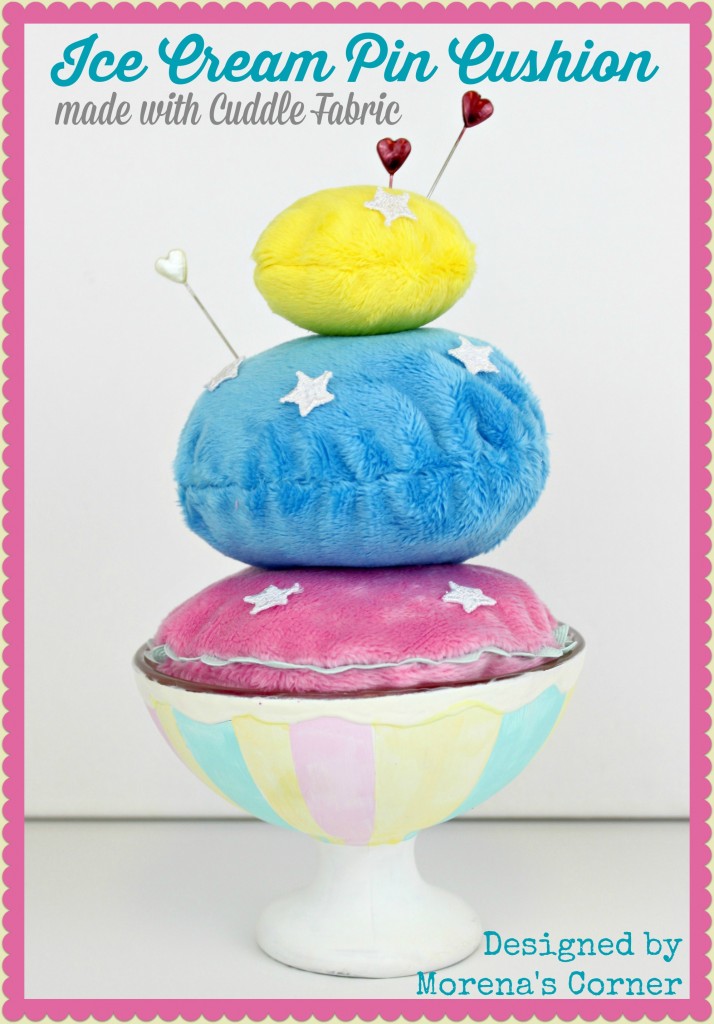 This sweet Cuddle pincushion is made with 10" squares from our colorful Cuddle Cakes precuts in Very Vibrant Solid. The Cuddle Cakes feature 20 pieces, two cuts of each fabric; all Cuddle 3® from our Kozy Cuddle collection.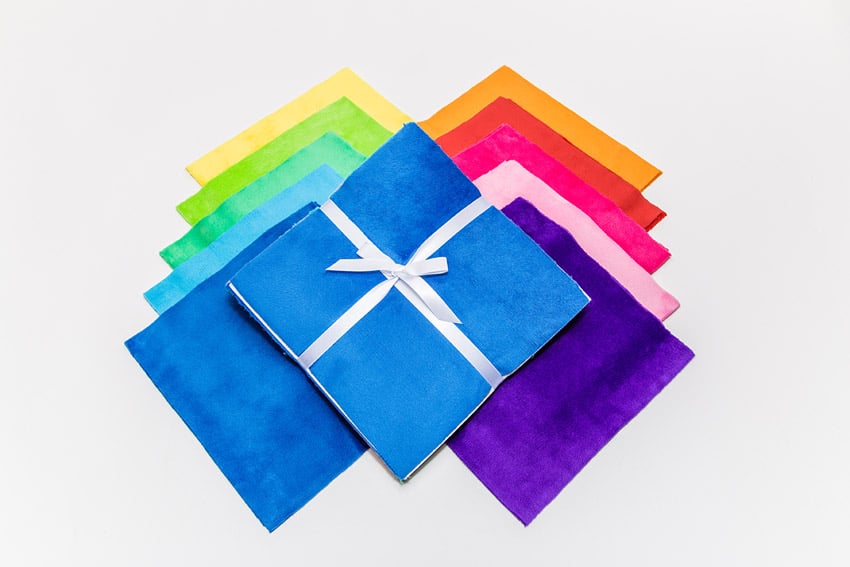 This adorable Cuddle pin cushion was designed by Morena, from Morena's Corner blog. The project was originally created for the Great Cuddle Cake Challenge that we did with Fairfield. Ten designers were challenged to create a project combining our Very Vibrant Solid Cuddle Cakes with product from Fairfield.
For the zero-calorie tutorial, follow this link: Ice Cream Dish Pin Cushion Made with Cuddle Fabric
Comment below and tell us your favorite ice cream flavor.
Be sure to keep up with the rest of the tutorials from the Great Cuddle Cake Challenge. We'll be sharing them here on My Cuddle Corner.
Hugs with Cuddle,
Ellen
You can find Shannon Fabrics at many local quilt shops and fabric stores, and online at fabric.com, theminkyboutique.com, and fabricdepot.com.
You can also use our NEW Store Locator to find shops near you! To use it, click here: Store Locator.
To stay up-to-date on what is happening, Join our mailing list and Subscribe to our blog. In addition, follow us on social media! Like us on Facebook, follow us on Pinterest, connect with us on Twitter, YouTube, Google +, Instagram, Flickr, and more…