We've teamed up again with Fairfield World and their talented team of Master Makers for our second Cuddle Cake Challenge. This time we're having a Sterling Silver Soiree and you're invited!

The Sterling Silver Soirée features Sterling Silver Cuddle Precuts. Sterling Silver Cuddle Cakes, Sterling Silver Cuddle Charms, plus a yard or two of Mar Bella Cuddle Fabric were delivered to the Master Makers. They were asked to create something with the silver, along with the color of their choice or pattern from the Mar Bella Cuddle collection, as well as a product from the Fairfield World product line.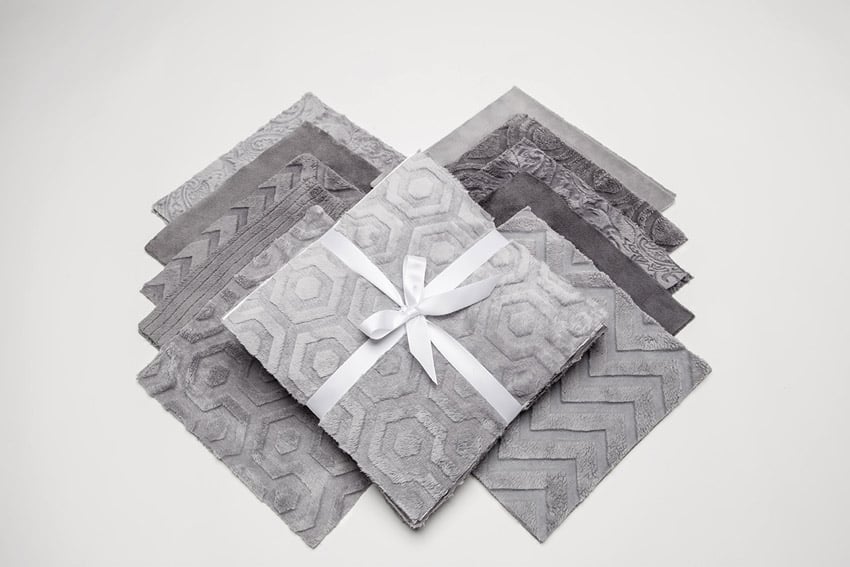 Check out these blog posts to see what the Master Makers created for the challenge:
Always Expect Moore Clouds are for Cuddles Quilt
Morena's Corner Mud Room Makeover
Pieces by Polly Violeta Cuddle Quilt-in-a-Day
Tried and True Monster Tail Kid's Travel PiIlow
365 Days of Crafts Sterling Silver and Aqua Pillow (from Bedroom Makeover on a Budget)
Stay tuned as we post and share more details and projects. We'd love to hear your comments on which projects you like best.
Hugs with Cuddle,
Ellen
You can find Shannon Fabrics at many local quilt shops and fabric stores, and online at fabric.com, theminkyboutique.com, and fabricdepot.com. You can also use our NEW Store Locator to find shops near you! To use it, click here: Store Locator.
To stay up-to-date on what is happening, Join our mailing list and Subscribe to our blog. In addition, follow us on social media! Like us on Facebook, follow us on Pinterest, connect with us on Twitter, YouTube, Google +, Instagram, Flickr, and more…