Hello! I'm Todd from Superior Threads. We LOVE all things thread, including quilting with Cuddle® from Shannon Fabrics. In fact, one of our favorite thread lines, So Fine! has been designed to be strong and lint free, which just so happens to be the perfect match for Cuddle. With many quilters and sewists sewing with Cuddle fabric, I thought this would be a great opportunity to present several tips we've received from our quilting friends on what they've found enhances their experiencing when sewing or quilting on Cuddle. Continue reading to review a list of tips and tricks from your fellow quilters: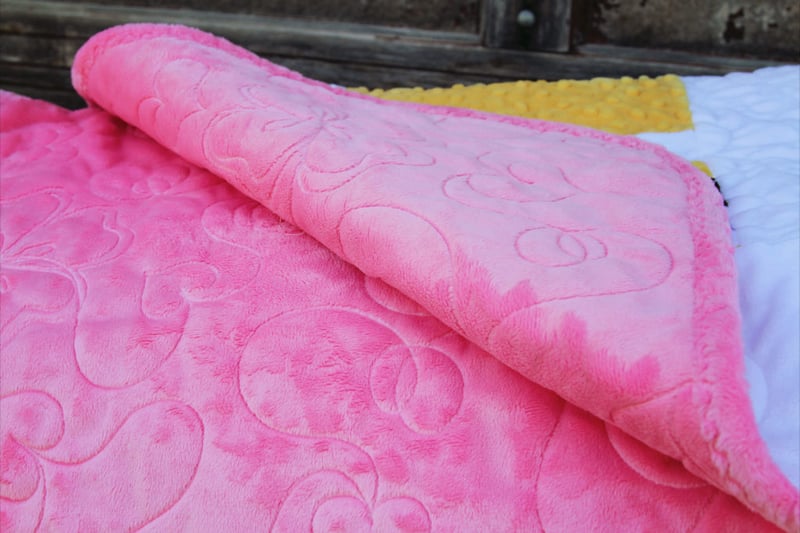 Lose the fluff
Most cozy-type fabrics tend to displace a lot of fuzz. If you've ever cut the fabric with a rotary cutter or scissors, you're well aware of the leftovers that cling to your blouse. One of my quilter friends told me that she's going to save all the fluff and make a Halloween costume out of it! I've learned that by keeping a lint roller next to my cutting table and a portable vacuum close by, it makes the cleanup process much more efficient! Don't forget to give the cut fabric a good shake outside to shake loose any stragglers.
Pin like crazy
Consider pins to be your best friend. You have my permission to go overboard with the pinning process. I've found that the fabric behaves best when pins are placed 1-1.5" apart.
Use a #90/14 Topstitch needle
Cuddle fabric is thicker than quilting cotton fabric. Thicker fabric tends to be more abrasive on the needle and thread. Sewing with a #90/14 Topstitch needle helps protect the top thread and reduces shredding and breakage. The Topstitch needle style has a longer eye and deeper groove that gives the top thread more room, resulting in overall less stress and tension.
Sew with a strong, low-lint thread
When you are piecing or sewing Cuddle fabric pieces together, a strong and low-lint thread will help keep the stitches tight and secure. So Fine! is my favorite thread to use when sewing strips of Cuddle together. I also use So Fine! if I'm doing any decorative topstitching on my completed Cuddle quilt. You'll love the low-lint, fine nature, and smooth texture of So Fine! polyester thread.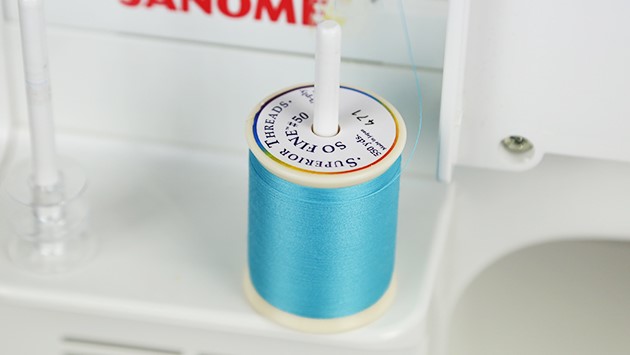 Use a walking foot
Just like we learned in Drivers Ed, pedal to the metal is fast, but not the best way to sew. Take care not to stretch the fabric when sewing with Cuddle. Stitch at a slower speed and use a walking foot on your machine. A walking foot helps maintain even pressure and avoids stretching. The walking foot also prevents slippage as you stitch. Lengthen your stitch to 3.0-3.5 mm.
Understand the nap
I'm not talking about the type of nap we all wish we could take more of. The nap of a fabric is the direction of its pattern and in Cuddle fabric's case, it's the direction of the texture. Know which direction the fabric stretches in prior to stitching to avoid blocks that don't flow well or points that don't meet.
Use a rotary cutter
Cutting fabric with a rotary cutter has done more for straight lines than the invention of lined ruler mats! Rotary cutters ensure precise, even cuts. Keep in mind the nap when cutting!
Clean your machine
It's a definite must to clean your machine regularly. Keep all furballs at bay with a regular brushing of your bobbin area. If you start to experience skipped stitches or broken threads all of a sudden, that's a good cue to change your needle as well.
These are just a few tips we've received from our quilting friends on making the most out of our Cuddle quilting experience. Did we leave out anything? What advice do you have for other quilters? We'd love to hear from you!
Todd Purcell
Superior Threads