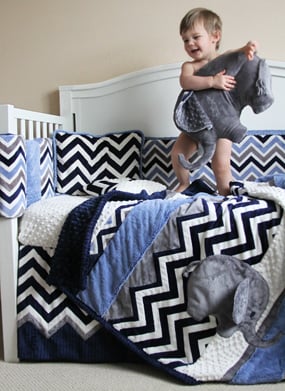 Babies and children love elephants! So... we designed a crib quilt pattern, Ele-Fun, with an adorable elephant applique. Ele-Fun features geometric chevrons and zigzags, combined with a few solids. You can make it in 3 colorways: Blue, Pink and Lemon.
(It is shown here in blue, both above and below.)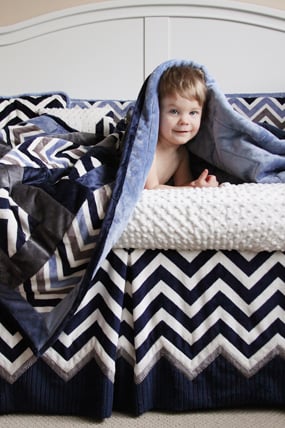 Here it is in Pink: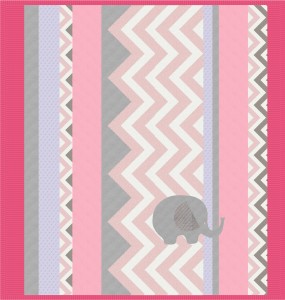 Here it is in Lemon: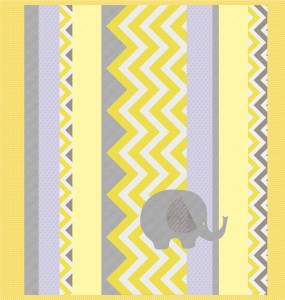 Gayle Camargo, our Cuddle Specialist, designed the pattern to incorporate our Chevrons & ZigZags and Kozy Cuddle Solids. To view the collection of Chevrons & ZigZags, click here: Chevrons & ZigZags. And, to view the collection of Kozy Cuddle Solids, click here: Kozy Cuddle Solids.
The pattern is available as a free download. Download it here: Ele-Fun.
And, as a handy reference, we have a tutorial on how to applique with Cuddle: How to Applique with Cuddle.
Which color will you make?
Cuddle Hugs,
Ellen