I'm so happy to be here guest posting on My Cuddle Corner! My name is Allison Harris and I write the blog Cluck Cluck Sew. I also design quilt patterns, fabric, and I am constantly working on a new quilt!
A couple of years ago I started backing my "home quilts" with Cuddle fabrics…and they are the quilts my family uses and loves the most!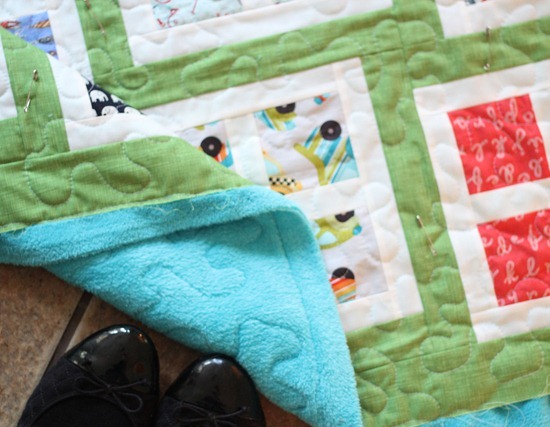 Since I back a lot of my quilts with Cuddle…I did a post here with some tips for backing and quilting a quilt with Cuddle fabrics.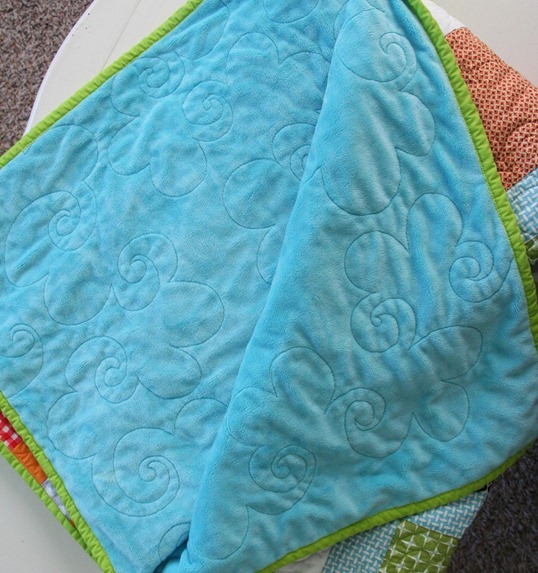 Just yesterday I made my first all-Cuddle quilt using one of the fabulous Cuddle Quarter Kits. I used the kit, Kozy Party. For the backing, I used Chevron - Turquoise/Snow from the Chevrons & ZigZag Collection. You can view it here.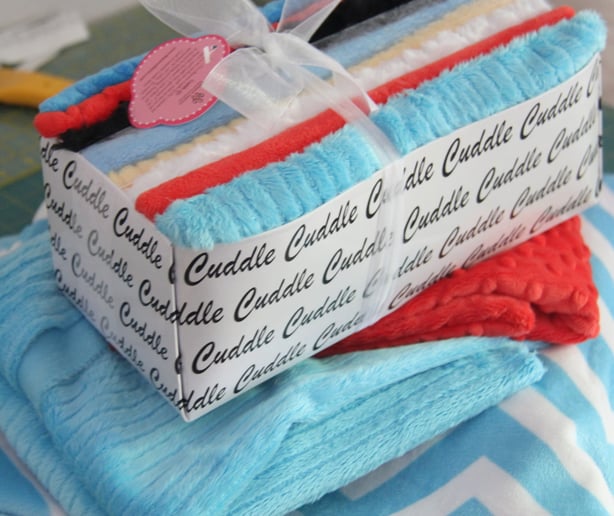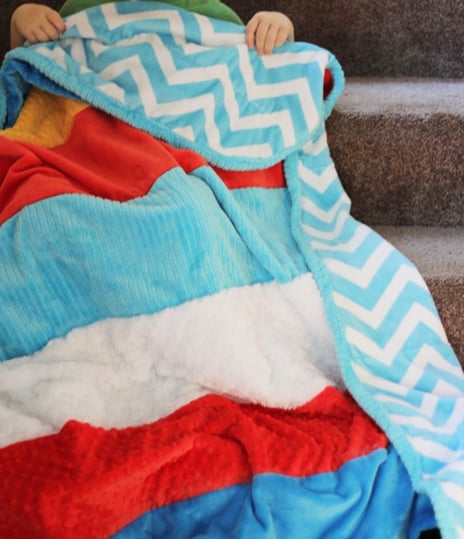 This was my first time sewing an all Cuddle quilt and it went together so quick and easy! It came with very easy-to-follow directions.
I left out the batting since it's summer, and I like the drape of the Cuddle on its own. Make sure you have a flat large space to work on, and a large surface to sew on...Cuddle fabrics can be heavy and it's much easier to sew with the quilt supported as you sew!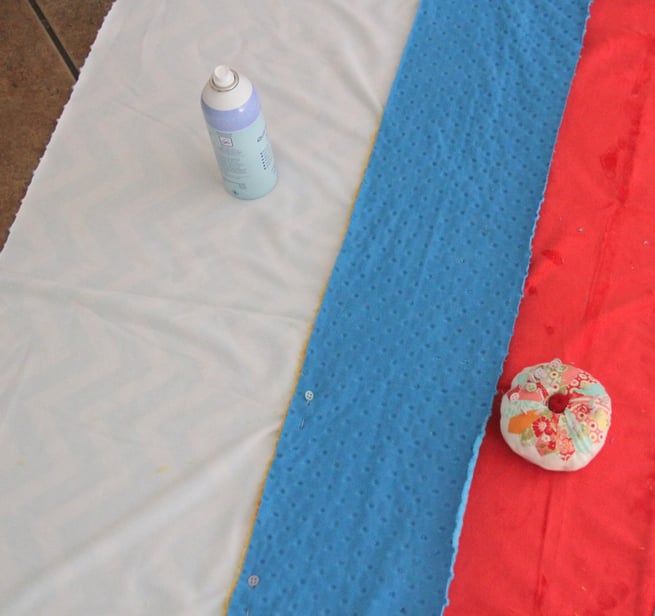 I used lots (and LOTS!) of basting spray. With a little spray along the edges, the seams were nice and flat and easy to sew!
Make sure you use your walking foot…and increase your stitch length a touch, I increased mine to about a 3.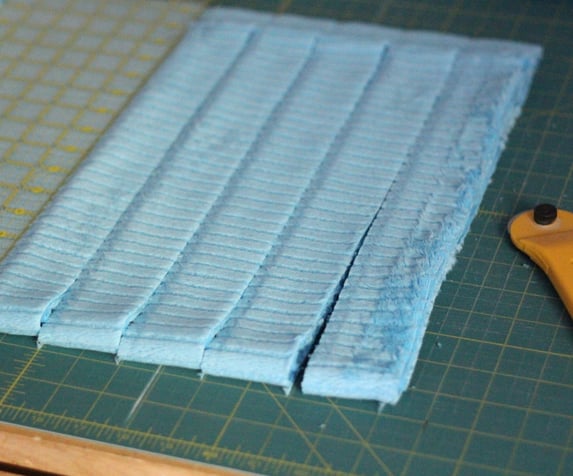 The great part about this kit is that the strips come pre-cut…so all I had to cut was the binding. It also helped minimize any fuzzies on the floor, and even after cutting the binding there were very few fuzzies to clean up!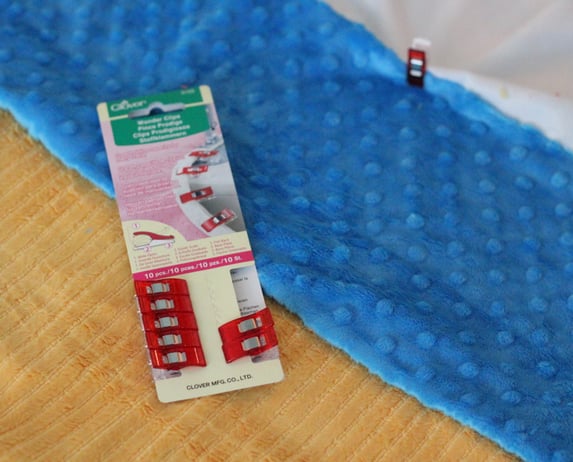 I used these Wonder Clips around the edges and while I was binding. (You can buy them at quilt shops and fabric stores.) They were such a huge help and I would highly recommend them!!
As the pattern suggests, I rounded my corners using a plate as a guide. I love the look, and it's really nice to avoid sewing those corners when possible!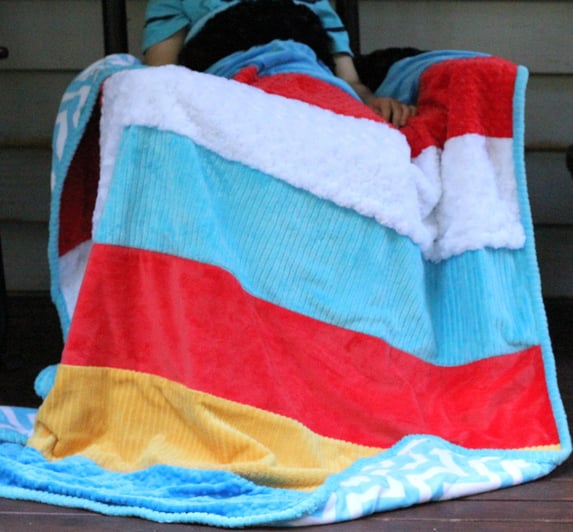 I sewed this quilt together in an hour and a half and my boys love it so much…I'm starting another so they can each have one.
Thank you for joining me today at My Cuddle Corner…and be sure to leave a comment and also subscribe to this blog for more tips and tutorials for using Cuddle fabrics!