Today is the kick off in our blog series featuring Sew Cuddly- 12 Plush Minky Projects for Fun & Fashion - Tips & Techniques to Conquer Cuddle®, by Judy Gauthier, published by C & T Publishing. This fun blog series features projects created with Cuddle® by Shannon Fabrics Ambassadors using ideas from the book. Ask for this book at your favorite quilt shop or buy it here from Judy's shop Bungalow Quilting.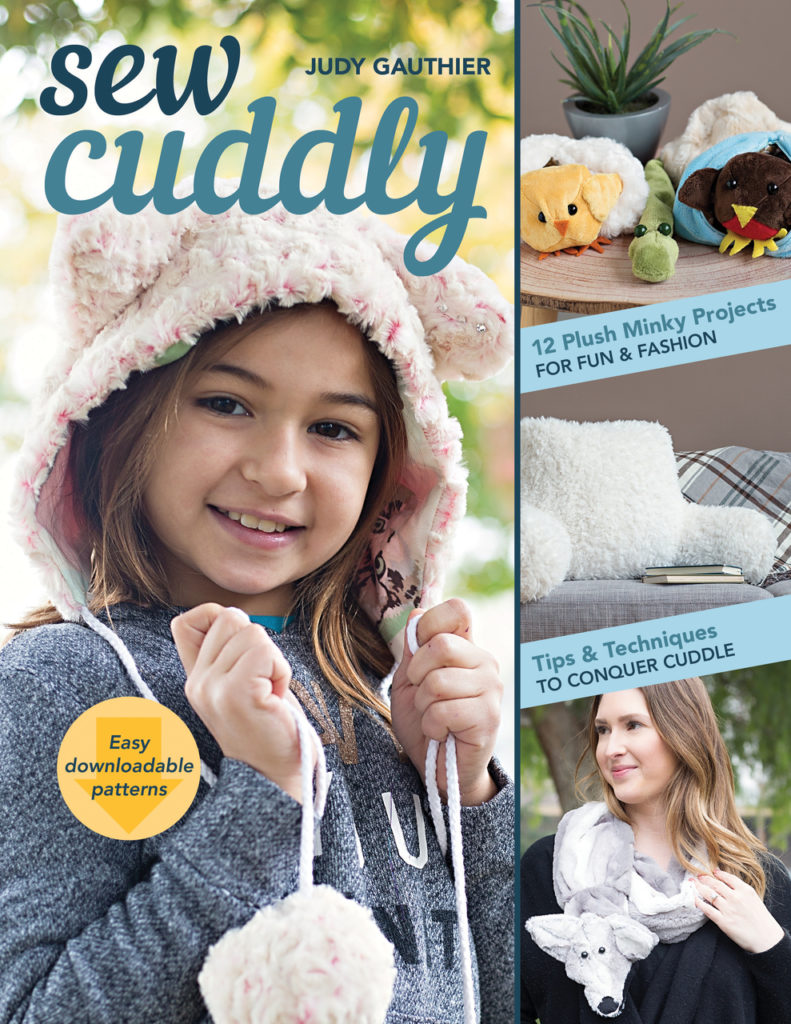 Today we are featuring the author and Brand Ambassador Judy Gauthier. Emilee (interviewer) and Judy (author) are both Brand Ambassadors for Shannon Fabrics in the Midwest. For more information on the Shannon Fabrics Education Program and Brand Ambassadors, click here and/or contact teresa@shannonfabrics.com.
Hi! My name is Emilee and I am a Brand Ambassador and Sales Representative for Shannon Fabrics. My fellow ambassador, Judy Gauthier, has written a book, Sew Cuddly. Today is the kick off for the Brand Ambassador Blog Hop! We're excited to show off Judy's patterns and the projects we picked.
Here is the posting schedule:
Feel free to Sew Along with us! We'd LOVE to see what you create! Please use the hashtag #sewcuddlysewalong as you sew along!
**If you are a retail shop and would like to sample or kit any of these projects, comment below and we will provide the fabric requirements used in the book and in the projects featured on the blog. **
Let's start by getting to how Judy a bit better!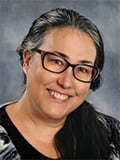 I was so lucky to meet Judy at the Shannon Brand Ambassador training in the summer of 2017. She mentioned at the training that she was writing a book about Cuddle fabrics. I was instantly interested and excited. Judy has also written two other wonderful books--Quilts for Scrap Lovers and Rainbow Quilts for Scrap Lovers. I've had a Sew Along in mind since that training. This is my first time organizing one!


Judy brings so much experience and passion to the sewing community. I thought it would be fun to get her involved by asking her a few questions. Let's get started!
Question: Let's get right to the good stuff...what is your favorite project in the Sew Cuddly book and why?
Answer: My favorite project in the book: I love the little clutch handbag. I love the idea of making bags out of faux fur because I love the whole retro look. Plus, they're unusual. You don't see them everywhere. The technique that I used to sew the pockets in is so much more sensible than so many of the current patterns. I knew that there had to be a better way, and it can be extrapolated for any fabric. However, I love using the Luxe Cuddle best.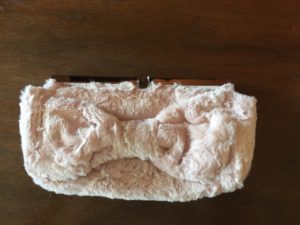 Question: Your first two books featured quilts blocks. What motivated/drew you to writing a book that featured home decor, accessories, and other fun projects?
Answer: What motivated me to write this book is that the publisher asked me to write it. They saw a need that was a void in the pattern industry and asked me to do it. I felt very honored, but I told them that the only way that I would do it would be for me to use only fabric from Shannon Fabrics. I felt that I couldn't do it in good faith with inferior products, and they agreed. It was a ton of fun.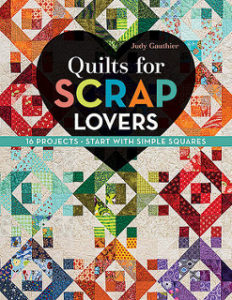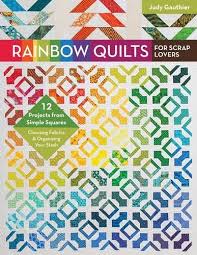 Question: You wear a lot of hats "in real life"--author, shop owner, wife, mother, grandmother, and registered nurse (just to mention a few). Do you see a connecting thread through all of these roles? What has being an author taught you that the others have not?
Answer: The connecting thread with all of my various "hats" to being an author is the ability to recognize a need. When I am acting as a nurse and mother, both jobs require the ability to see what someone needs even before they know that they need it. It's the same thing with being a shop owner. You have to know your market. You have to know what people will need to produce their craft. I'm good at seeing what people might need in their day to day life. Being an author has taught me a lot about marketing that need. As an author, I am now responsible for selling thousands of books. Even though I have a publisher, it really rests with the author to educate people on how the book will help them.
Question: You seem to love "sewing outside of the box" with Cuddle fabrics! What are a couple of your favorite and unexpected ways that you have used the fabric?
Answer: I have been encouraging people for years to sew with other substrates other than cotton. I am a child of the 60s after all. We grew up with faux leather, polyester, faux suede and so many different fabrics. I love them all. So, when Cuddle came on the market it was love at first site. I have made butterfly chairs with it, I have combined it with other substrates for a sensory experience in quilts.
Question: What is your number 1 tip for sewing with Cuddle?
Answer: My number one tip for sewing with Cuddle? That would have to be hand baste. My mother would be so proud of me for saying this. Although pinning very close is the next best thing, hand basting your seams my save you a lot of heartache. Oh, and don't let the fuzz stop you! It's easy to clean it up. Consider them fibers of beauty, like pixie dust! It's magical!
Question: Last question: If you could have a bolt of anything from Shannon Fabrics and a week of uninterrupted sewing, which one would you pick and what would you make?
Answer: The bolt of Cuddle I would choose to use would be Luxe Cuddle Red Fox in Amber/Taupe. I love it. I also love all of the other colorways. It's so luxurious it makes me feel like a rich woman with an expensive piece of fur!!!! I would make myself a coat!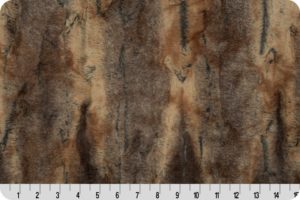 Thank you Judy!
Thank you for joining us today! Please keep checking for all of the awesome projects we will be posting and a chance to get to know the Shannon Brand Ambassadors better. Grab a book, some Cuddle fabric from your favorite quilt or fabric shop, and #sewcuddlysewalong!
Find Shannon Fabrics at independent quilt shops and fabric stores. Or view their Store Locator to find online shops and shops near you.
Stay in the know! Subscribe to the Shannon Fabrics newsletter. Follow their blog. Connect on social media here: Facebook, Instagram, Pinterest, Twitter, and YouTube
Thanks for reading and I'll be back with the next post!
Emilee