Sleep masks can be helpful for anyone trying to get some shut-eye while it's still light out, but these weighted Cuddle® sleep masks are even more useful. Migraine sufferers can keep one in the freezer and pull it out for some cold, soothing relief. They can also be great for kids who have a hard time falling asleep on their own. Even without cooling them, kids will love the soft plush feel and soothing pressure of the weighted poly-pellet beads as the mask helps them keep their eyes closed long enough to fall asleep. Letting kids pick their own Cuddle color or pattern will make this a fast favorite in their bedtime routine!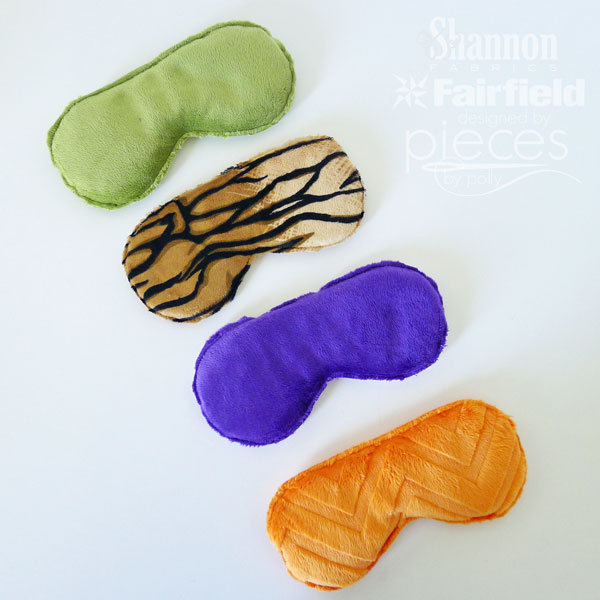 We've teamed up with Fairfield World and Polly from Pieces by Polly to help you make your own in about 15 minutes with just a few supplies.
Materials:
Before you start
, you may want to read this handy tip sheet on sewing with Cuddle,
Cuddle 101
.
Layer two rectangles of Cuddle with the right (or pretty) sides facing OUT. Pin your pattern on top of them. Measure the distance around your head and subtract the size of the pattern. This is the length to cut your elastic. Slip the elastic about 1/2 way inside the mask and pin. If you plan to just lay the mask over your eyes, you also have the option to leave the elastic out entirely.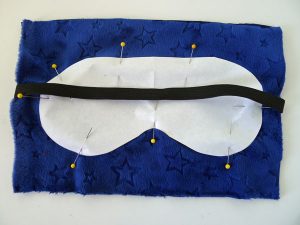 Leaving a 1 inch opening at the top, stitch around your pattern. Be sure to move the elastic out of the way as you sew around it.
Fill until full, but not packed with Poly-Fil® Poly Pellets® Weighted Stuffing Beads. Stitch the opening shut.
Trim around your stitching leaving a little less than 1/4 inch seam allowance. (We can trim it narrowly because Cuddle fabrics don't fray. This method is not suitable for regular fabrics.) BE CAREFUL NOT TO CUT YOUR ELASTIC. We found it helpful to keep our hand vac nearby to vacuum any stray cuddle dust.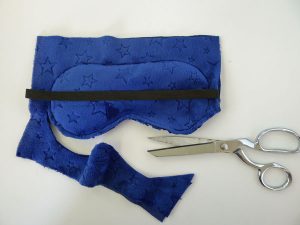 Prepare to enjoy a good night's sleep! If you plan to use yours for migraine relief, keep in the in the freezer so it's chilled when you need it.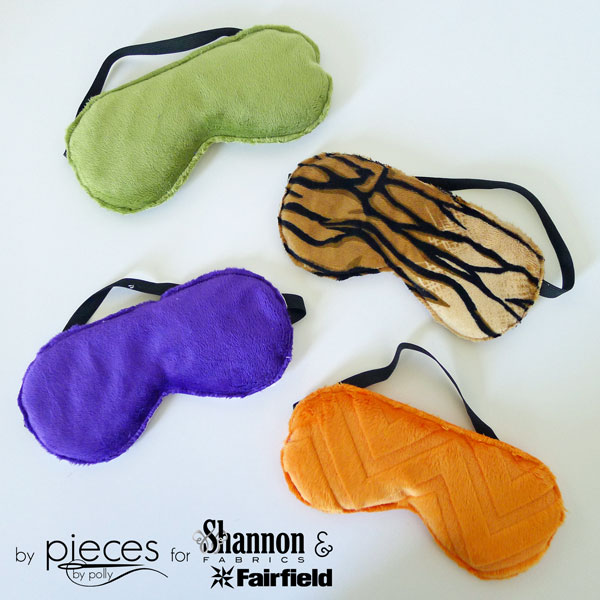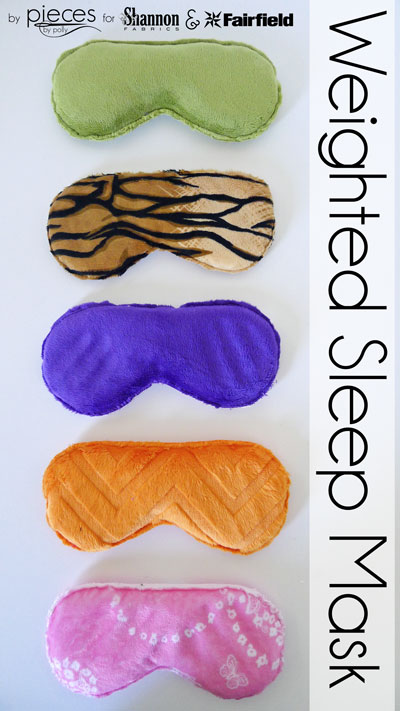 Connect with her on...






PS You can find Shannon Fabrics at many local quilt shops and fabric stores, and online at fabric.com, theminkyboutique.com, and fabricdepot.com. You can also view our Store Locator to find shops near you.
Stay up-to-date on what's happening! Join our mailing list. Subscribe to our blog, Sewciety. Connect with us on social media: Find us on Facebook, Pinterest, Twitter, YouTube, Instagram, Google +, and Flickr