Hello! I'm Amelia Keating and today I'm going to show you how to make easy drapes using Embrace® double gauze.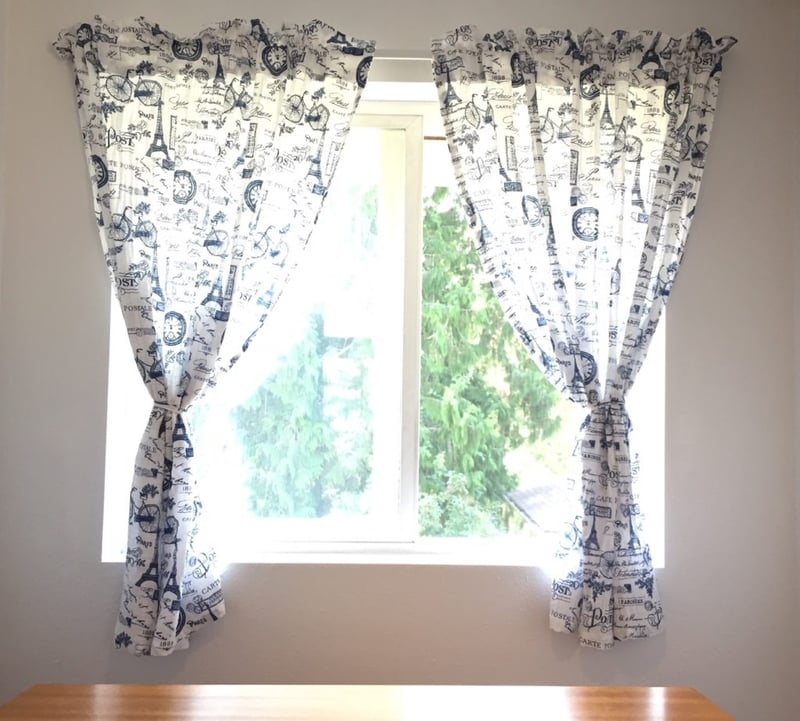 These drapes are so easy and a great way to freshen up a room. Embrace® double gauze is the perfect fabric to allow for privacy while still letting in lots of light.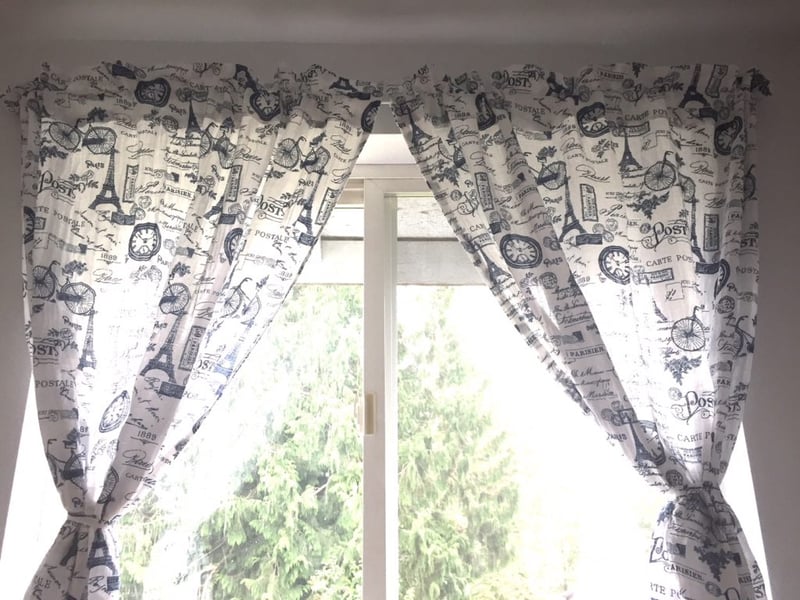 Here's what you'll need:
Embrace® double gauze fabric (see below to know how much you'll need). I used City of Lights Cobalt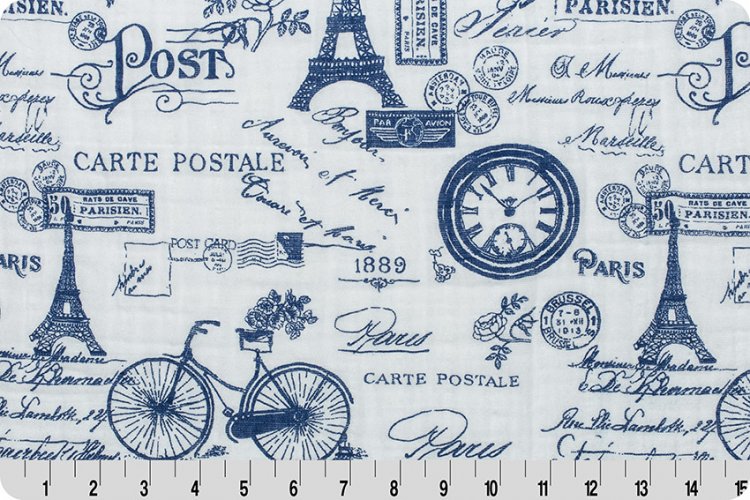 Coordinating thread (I used Aurifil 40 wt cotton in white).
The first thing you'll need to do is measure your window from the curtain rod to approximately where you want the hem of the drapes to fall. You'll then want to add about 15 inches to make the top ruffle (if desired), rod pocket and hems. I decided I wanted my drapes to be about 45 inches long, so I cut 60 inches (or about 1 2/3 yards).
The next step is to hem the sides. Fold each side in about an inch, wrong sides together, and press. This is so easy with the Embrace® double gauze gridlines. Each square is an inch, so you can fold and press right along the lines. Fold each side in another inch and press again. Pin and sew about 1/8- inch from the inner pressed edge.
Once the sides are hemmed, it's time to hem the top and make the curtain rod pocket and top ruffle. Fold the top edge down an inch, wrong sides together, following the gridlines. Press. I like to fold the corners in on a 45-degree angle, just to make sure none of the raw edges show when I've finished.
Next, decide how big you want the rod pocket to be, and how big the top ruffle, if you want one. Add them together, and then fold down that many inches, wrong sides together. It's not necessary to press this. I decided to make my rod pocket three inches, and the top ruffle two inches. So, I folded the top down five inches from the previously folded hem, using the gridlines to measure.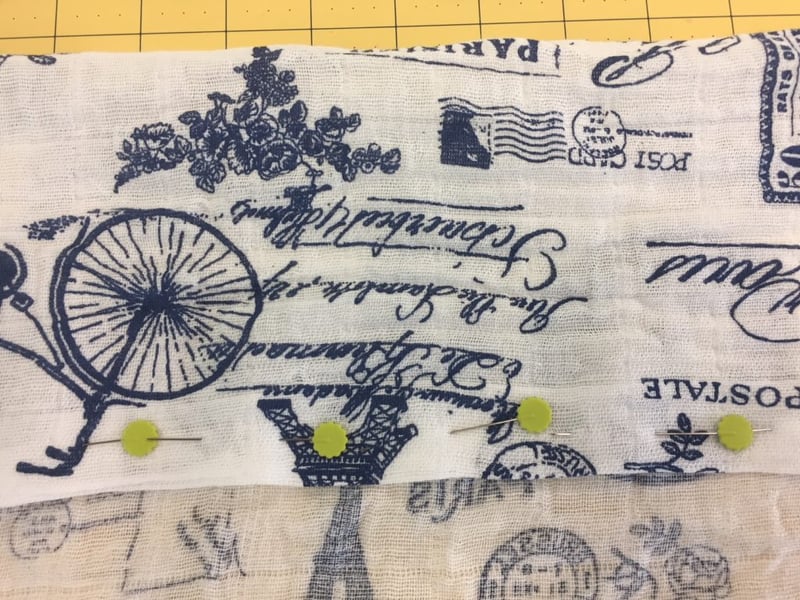 Once you've folded the top down however many inches you need, pin and sew along the previously pressed hem, again sewing about 1/8-inch from the folded edge.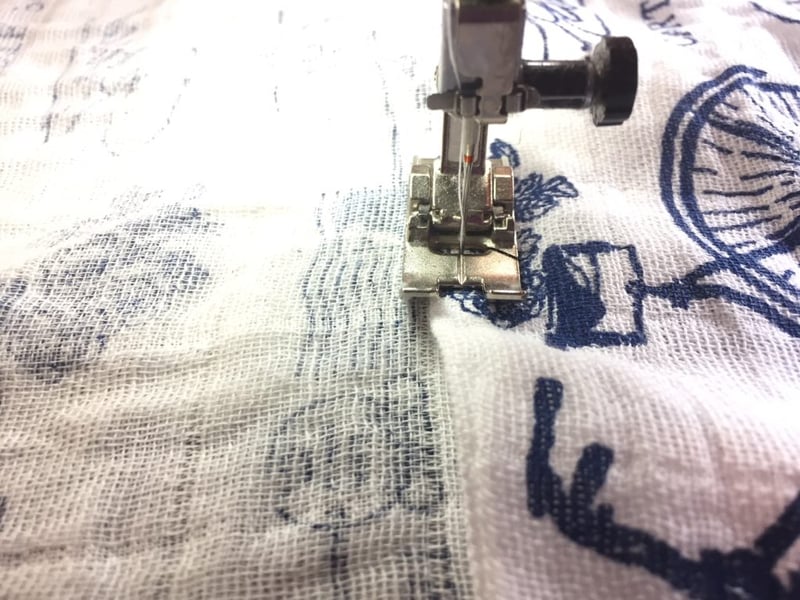 If you've chosen to do a top ruffle, flip your curtain to the front, and count down however many inches you want for the top ruffle (two, in my case). Then sew directly along that gridline to separate the curtain rod pocket and the top ruffle.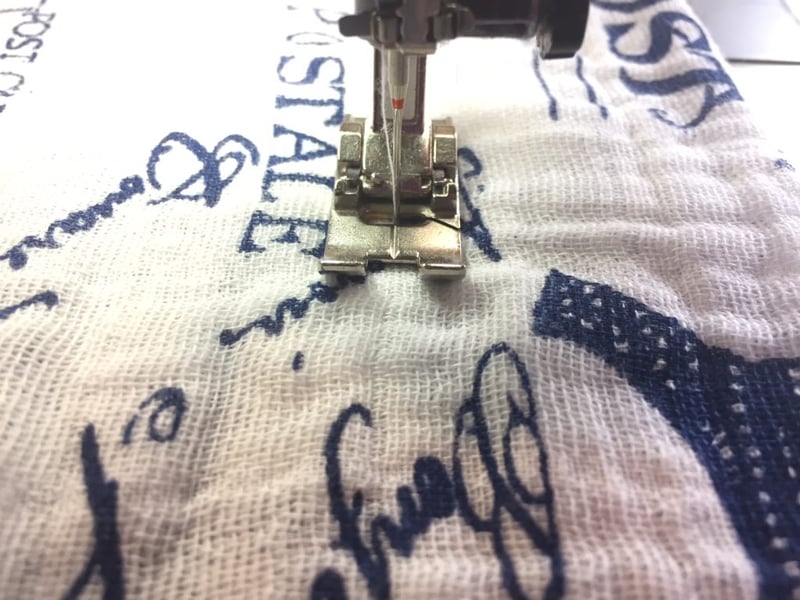 The final step is to hem the bottom. This is a good time to hang your curtain, to make sure the hem will fall where you want. The hem will be two inches, so look at the gridline two squares above the raw edge. If you are going to have more than one panel on the window, it's also a good time to make sure the panels are even.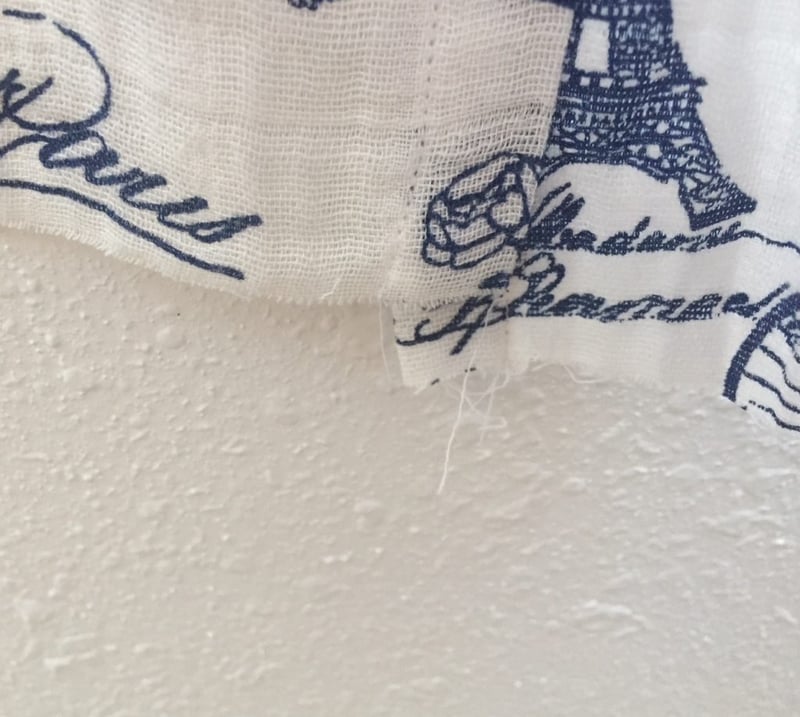 My panels were off by an inch, so I grabbed my scissors (the Kai 7280SE from KAI scissors are great for cutting Embrace®!) and cut right along the grid line before taking them off the curtain rod to sew. That way, I could double check to make sure they lined up after cutting.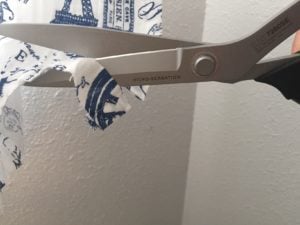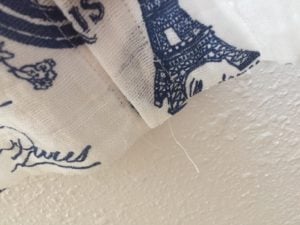 To hem the bottom, fold up an inch, wrong sides together on the gridlines, and press. Fold up another inch, press, pin and sew! Again, sew about 1/8-inch from the inner fold.
And now all you need to do is enjoy your beautiful new drapes!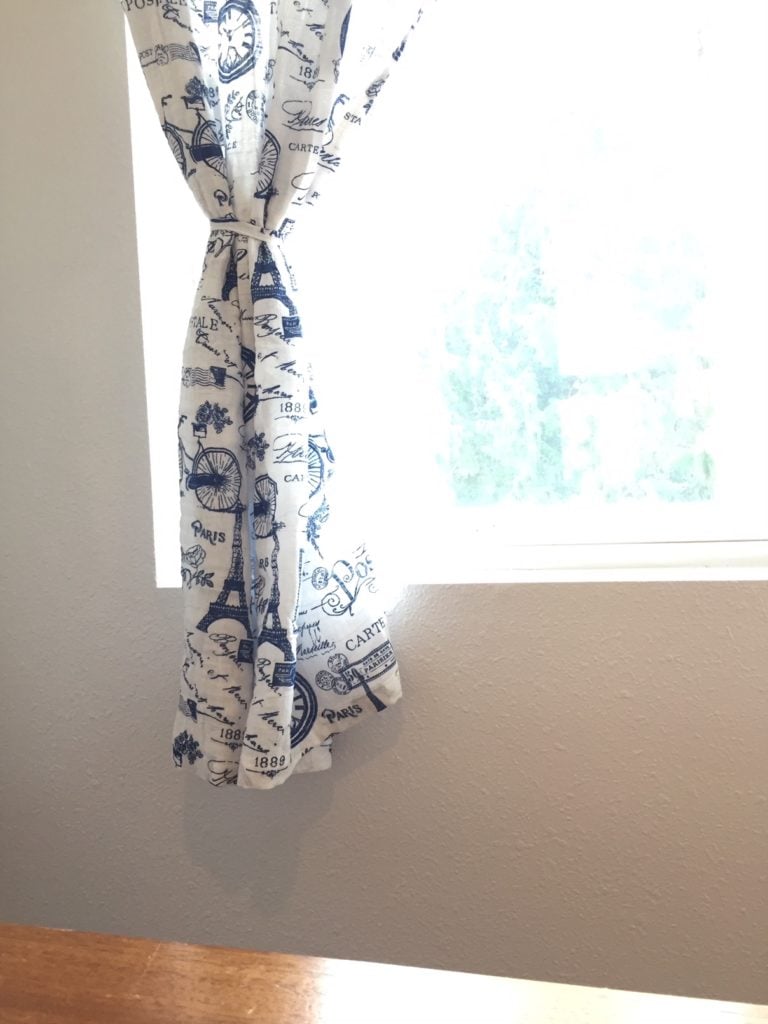 You can find Shannon Fabrics at independent quilt stores and fabric shops. Find the closest store using the Store Locator.
Keep up to date! Subscribe to the Shannon Fabrics blog, and follow Shannon Fabrics on Facebook, Instagram and Pinterest.
I hope you enjoyed this tutorial, and I'd love to see pictures of your drapes! Happy sewing!
-Amelia